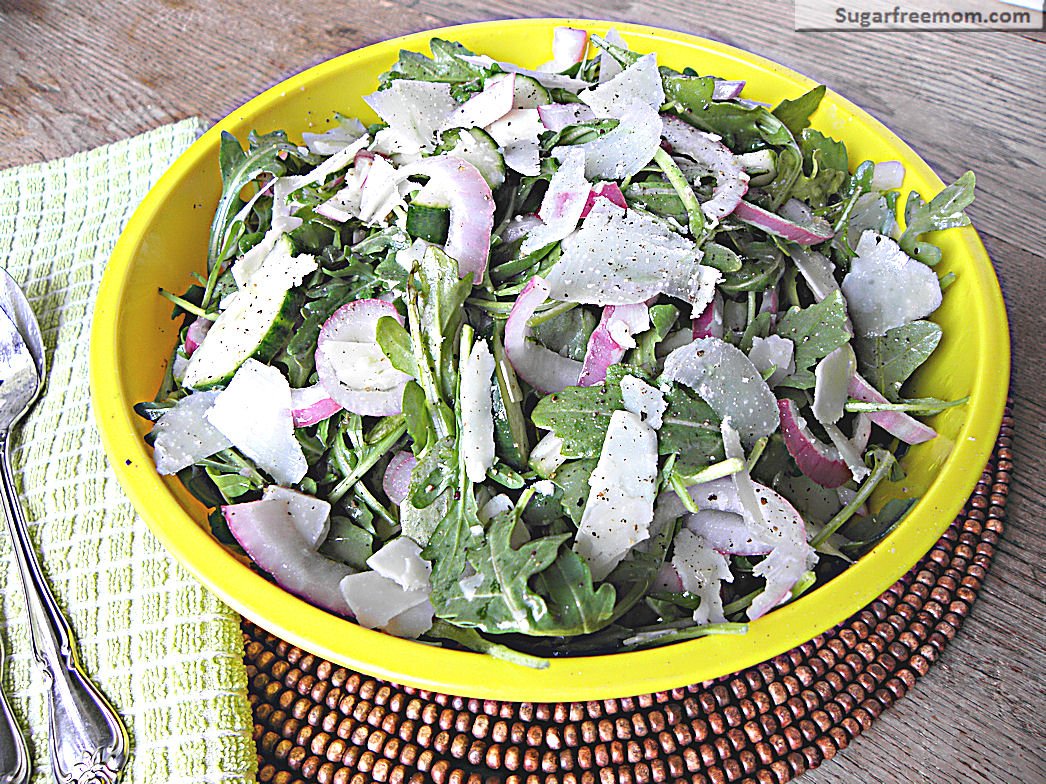 Sometimes you just need a light, no fussing kind of side dish to go with a heavier meal. This is the perfect salad if you are having a pasta dish or even pizza. One cup of this yumminess will even provide you with 7 grams of protein!
Often salads are made with romaine, Boston, iceberg or spinach but once in awhile you need a chance from the typical to the extraordinary and arugula is the green leaf for you!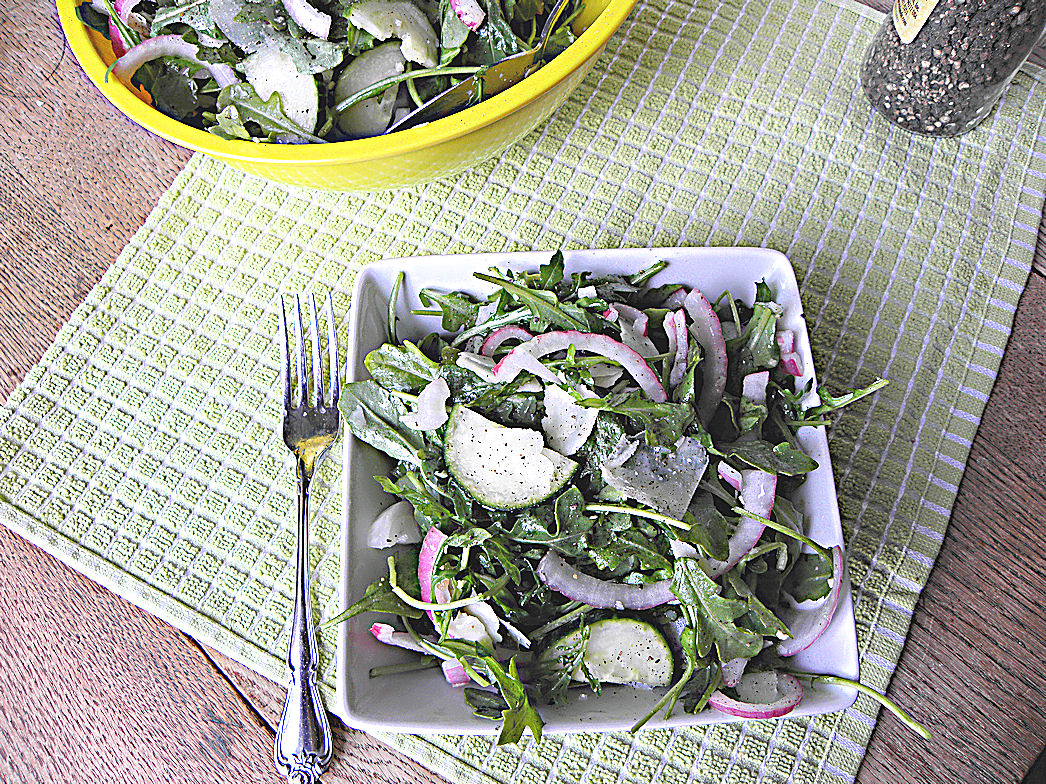 You might remember recently my Grilled Arugula Parmesan Romano Pizza post in which I shared all about the healthy benefits of eating arugula. Lots of folic acid, potassium, iron and vitamins in this fab edible plant.
This salad is perfectly pretty to serve for any girls night "in" with some other yummy appetizers like my Chicken Salad Cucumber Bites and Mini Zucchini Cheese bites or Mini Quinoa Zucchini Cheese Bites!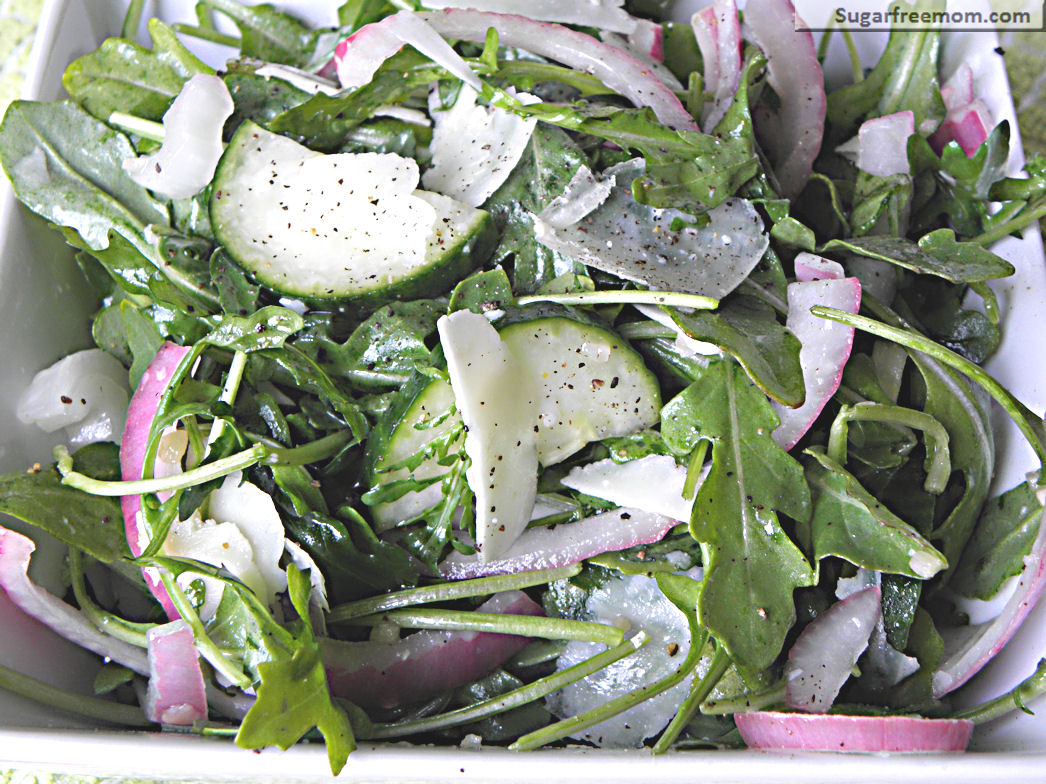 Fresh Arugula Romano Salad
[sc:Ziplist]
Ingredients
6 cups fresh arugula
1 cup cucumber, sliced
½ cup Pecorino Romano cheese, shaved
½ cup sliced red onion
Dressing
2 tablespoons extra virgin olive oil
½ teaspoon salt
1 teaspoon minced garlic
2 tablespoons red wine vinegar
pepper to taste
Directions
Place all your salad ingredients together in a large bowl. Whisk your dressing ingredients together in a small bowl. Pour the dressing over the salad and toss gently. Taste and adjust salt and pepper if needed.
Serves 6
Nutrition Info
Calories per serving: 125* Fat: 10g* Cholesterol: 19mg* Sodium: 230mg* Carbs: 3g* Fiber: 1g* Sugars: 1g* Protein: 7g* Points+: 3*