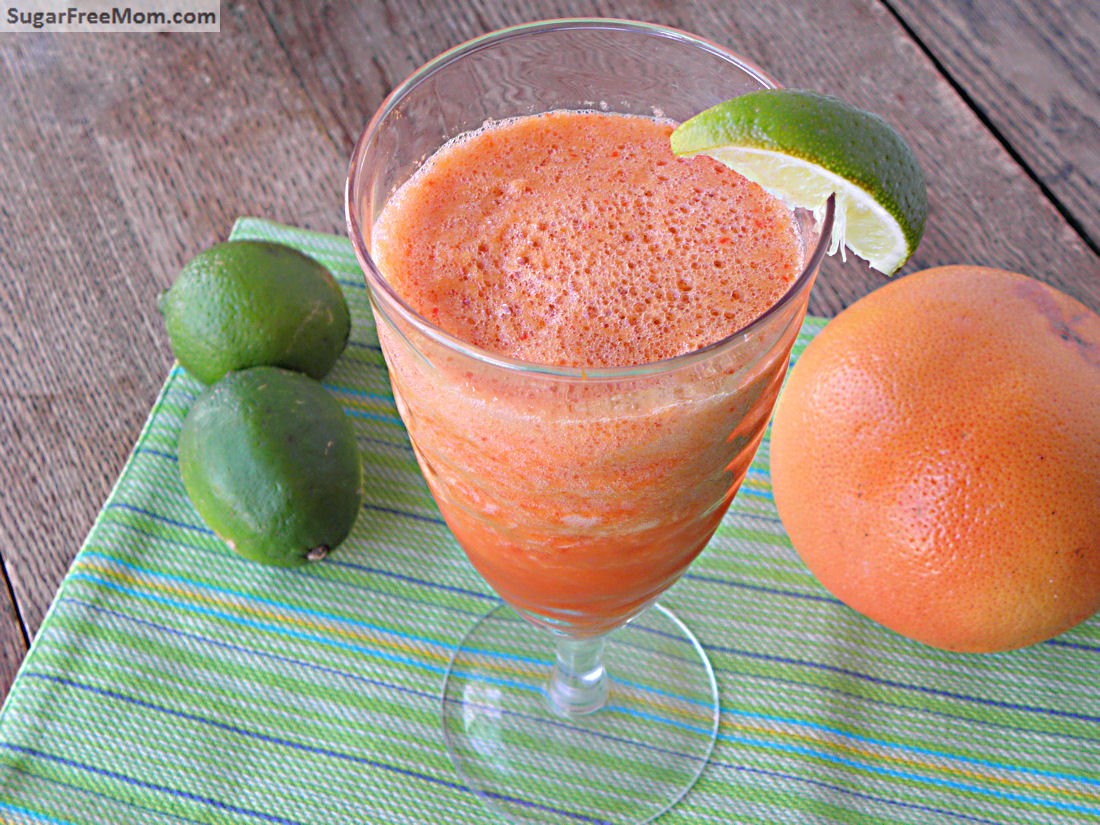 What would you say if I told you this gorgeous grapefruit drink actually contains two other healthy unexpected veggies, like for instance, celery and red pepper? You're probably thinking oooh gross right about now right? WRONG!
This is quite possibly the most refreshing beverage/juice I've created on my blog to share and I'm not kidding you, really! I PROMISE YOU NO VEGGIE CAN BE TASTED AT ALL, JUST DELICIOUS GRAPEFRUIT AND LIME! If you're not crazy about lime try lemon or leave it out, but the lime really adds a nice touch!
Last week I shared I was doing a 5 day Juice Reboot. I had watched the movie trailer "Fat, Sick & Nearly Dead" and read the book Hungry for Change which had inspired my 3 Day Cleanse & Detox program after the new year. So the Juice Reboot was really just taking a chance that it would really detox my body and help me lose the 5 pounds I've been struggling with for the last 6 months or so. It worked! I amazingly lost 5 pounds in 5 days! It's healthy fruit and veggies and plenty of them so there's no lack of calories but it eliminates carbs, protein, and dairy. I feel great and I'm continuing to do 1-2 days a week of just juicing.
Now if you don't have a high powdered blender or juicer that's ok. I don't have a juicer either. I do have a Blendtec blender but found that in some instances a ¼ -½ cup of water or even unsweetened almond milk will do the trick to blend everything together pretty well.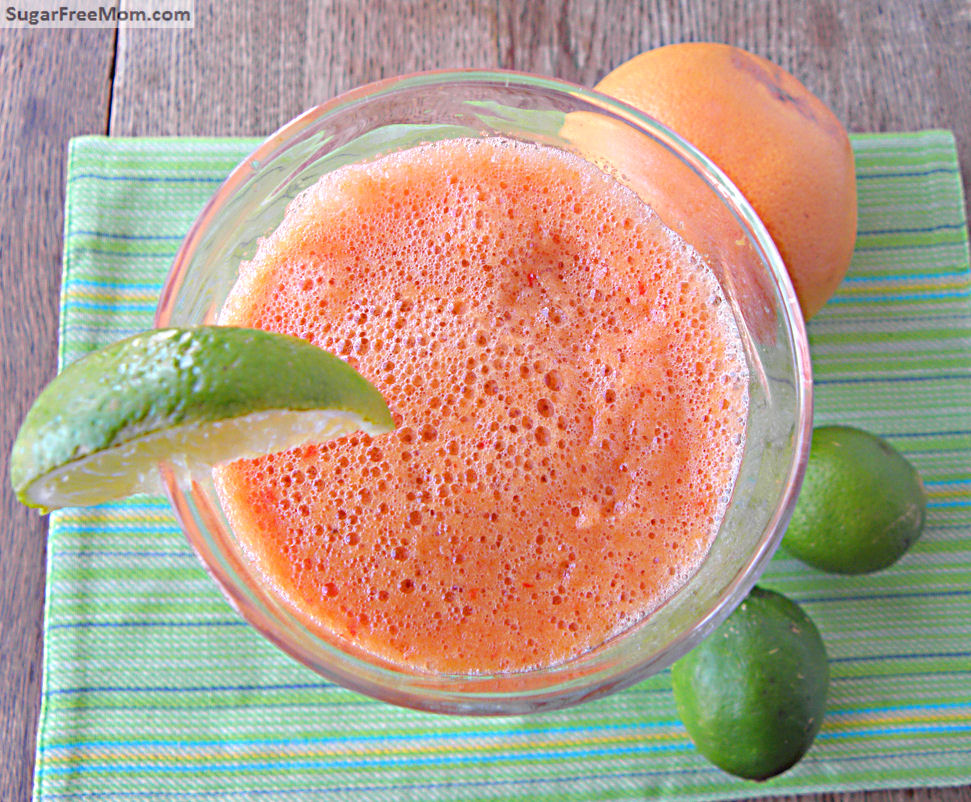 Here are some other recipes you might like if you decided to do a Reboot:
Now the amount here is about 24-26 ounces dependent on the size of your pepper and grapefruit. I drank the entire thing, but if its too much for you, just save it for later in the day as a snack. Also, NO SWEETENER is needed or was added to this and I can say it's just perfect, BUT if you need to add some, use stevia. 🙂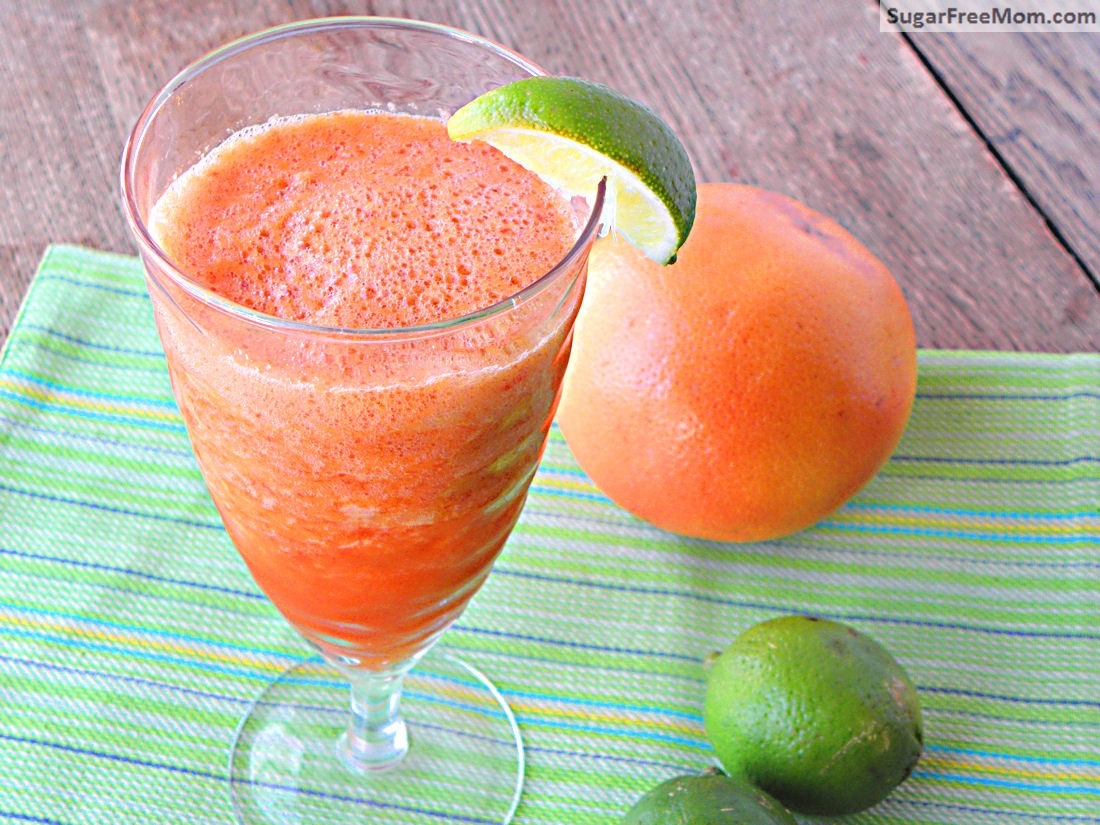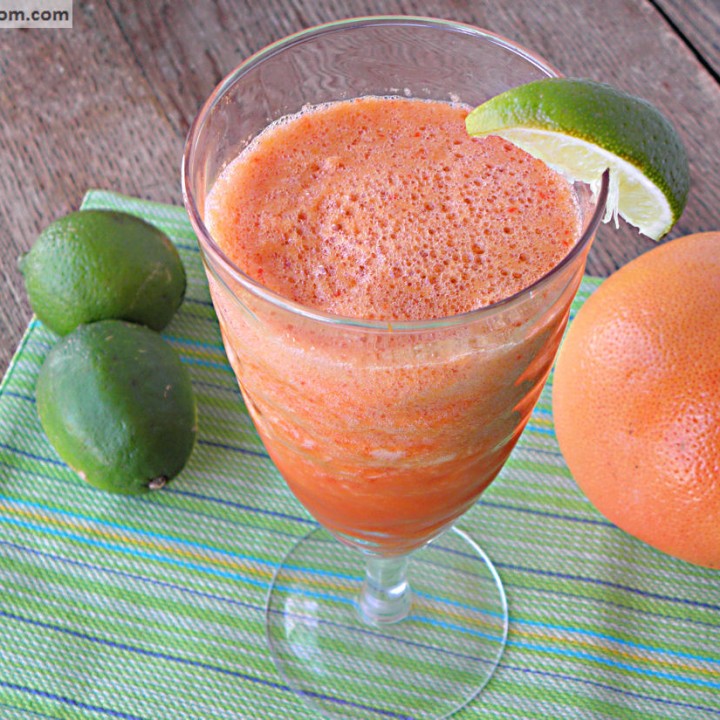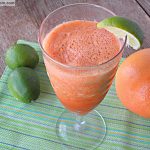 Print
Grapefruit Veggie Lime Juice [No Sugar Added]
Ingredients
1

pink grapefruit

peeled, sliced

2

celery stalks

chopped

1

red pepper

cored, stem removed

½

lime

skin removed
Instructions
Add all ingredients to a juicer or high powdered blender.

Makes 24-26 ounces.

Serve on ice!
Notes
Weight Watchers PointsPlus: 0
Nutrition
Serving:
1
g
|
Calories:
158
kcal
|
Carbohydrates:
39
g
|
Protein:
4
g
|
Fat:
1
g
|
Sodium:
110
mg
|
Fiber:
5
g
|
Sugar:
8
g
Directions
Add all ingredients to a juicer or high powdered blender. Makes 24-26 ounces. Serve on ice!