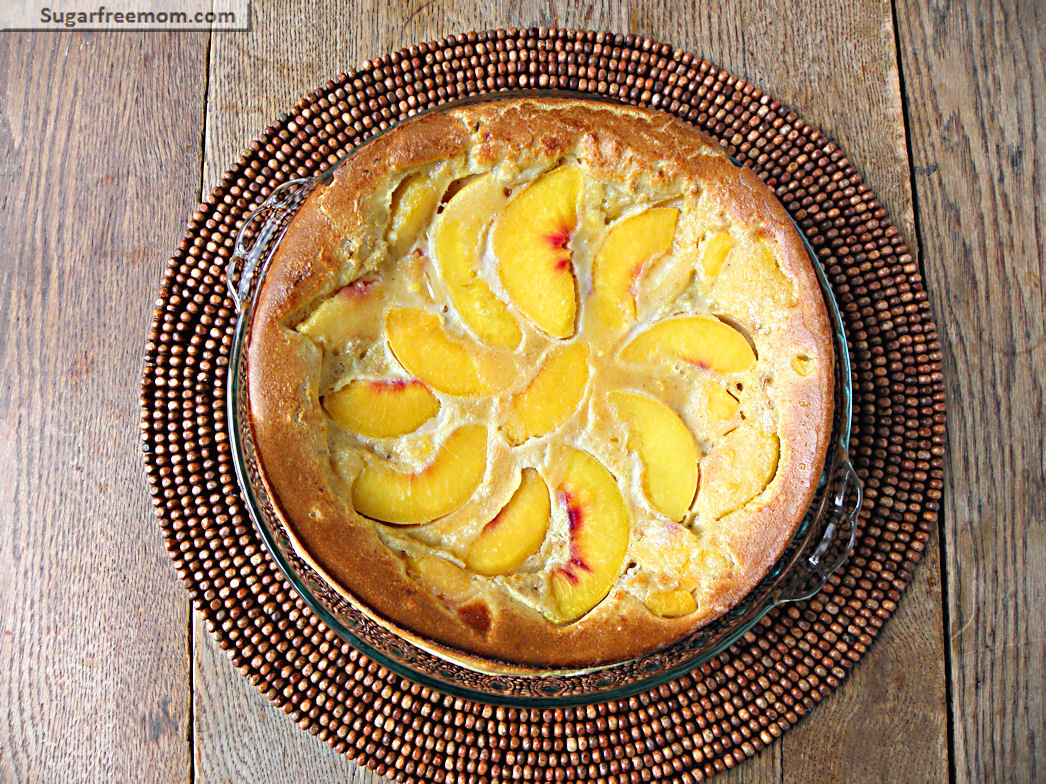 Doesn't this look yummy??? IT IS!!!!
I've made so many versions of this and my last one Ham & Cheese Puff Pancake was the puffiest because the batter sat in the fridge overnight. So I totally recommend if you make this batter tonight you could have a delicious breakfast in the morning! If you are impatient like me and don't want to wait till tomorrow to enjoy this, just let the batter sit for about 30 minutes which will create that cool puffed look.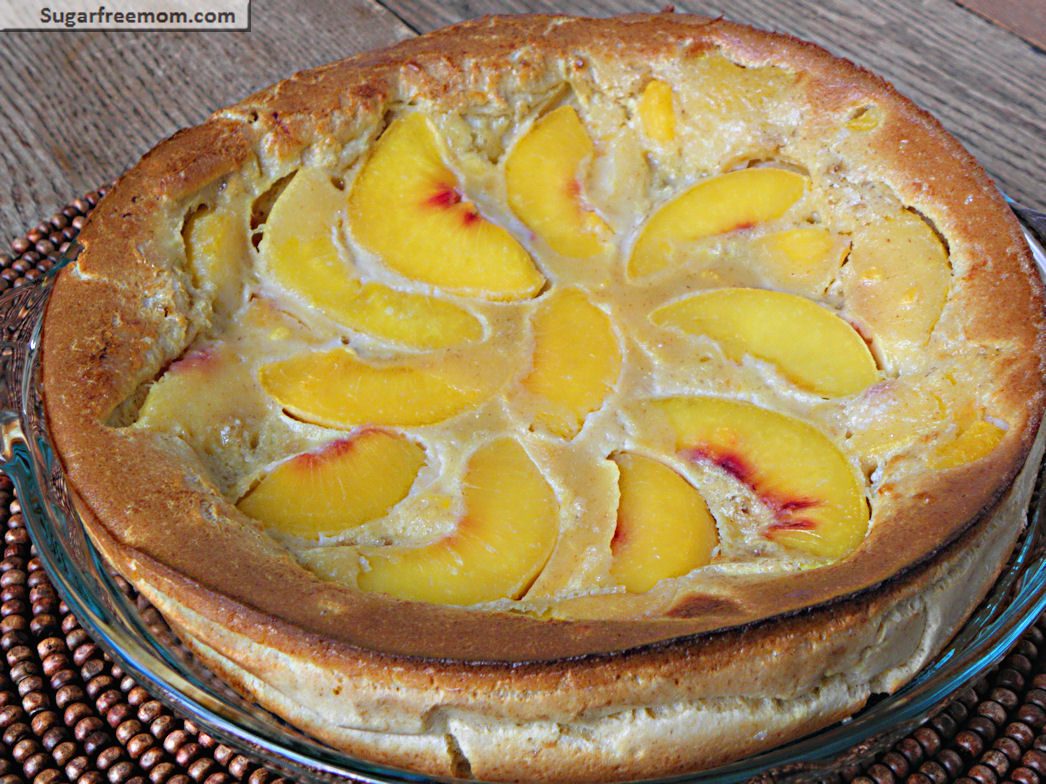 Frozen peaches will work just thaw them a bit or use fresh. I didn't want the skin on fresh so frozen worked for us.
You can really substitute any flour you have on hand. This recipe is really versatile. I've used whole wheat pastry flour as well as white whole wheat. Taste does not seem to be effected and the family eats this up either way!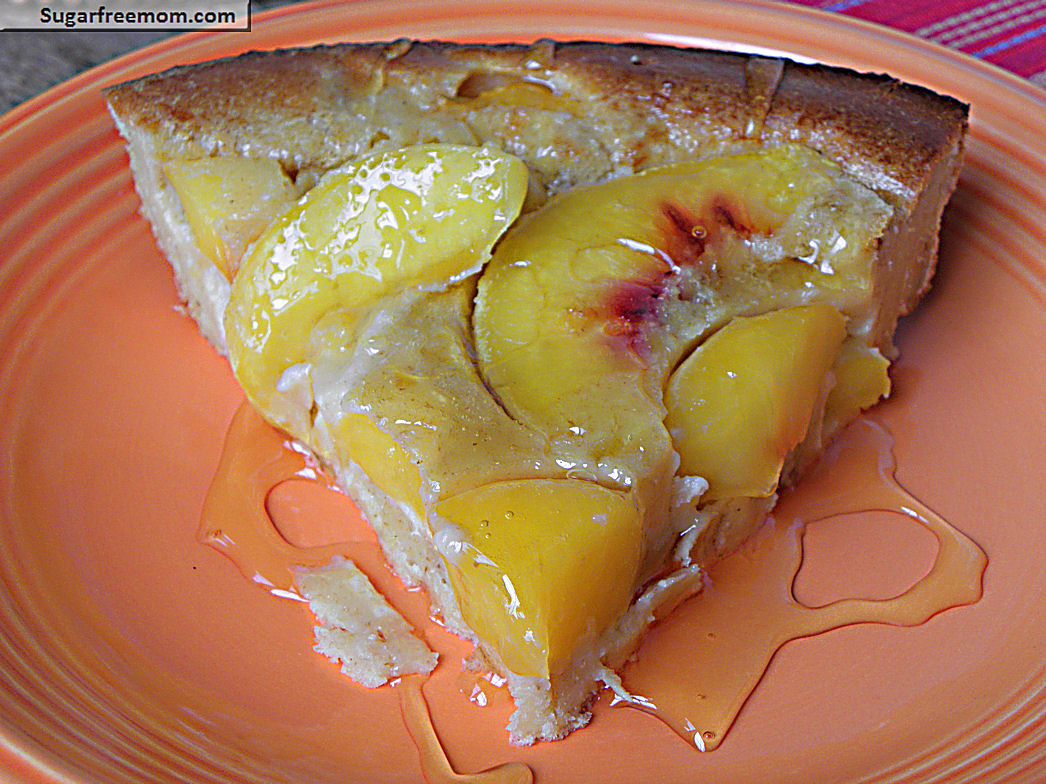 Whole Wheat Peach Puff Pancake: No Sugar Added
[sc:Ziplist]
Ingredients
1 tablespoon butter
6 eggs
1 cup milk ( I used 1%)
1 cup whole wheat pastry flour
1 teaspoon vanilla extract
1 cup frozen or fresh sliced peaches
Directions
Blend the eggs, milk, vanilla, stevia and flour in your blender or whisk by hand. Let it sit for 30 minutes at room temperature. For maximum fluffiness, make the batter the night before and set in the fridge until ready to make or let it sit for the 30 minutes to come to room temperature. Preheat oven to 425 degrees and place the butter in your dish to melt while the oven is warming up. Watch carefully so the butter doesn't turn brown. Pour the mixture into your dish. Spread slices of peach all over batter. Bake for 20 minutes or until edges are puffed and deep golden brown. Top with honey if desired.
Nutrition Info
Servings: 8* Calories per serving: 139* Fat: 6g* Cholesterol: 164mg* Sodium: 81mg* Fiber: 2g* Carbs: 15g* Protein: 8g* Points+: 4*
Other Puff Pancake recipes you might like: