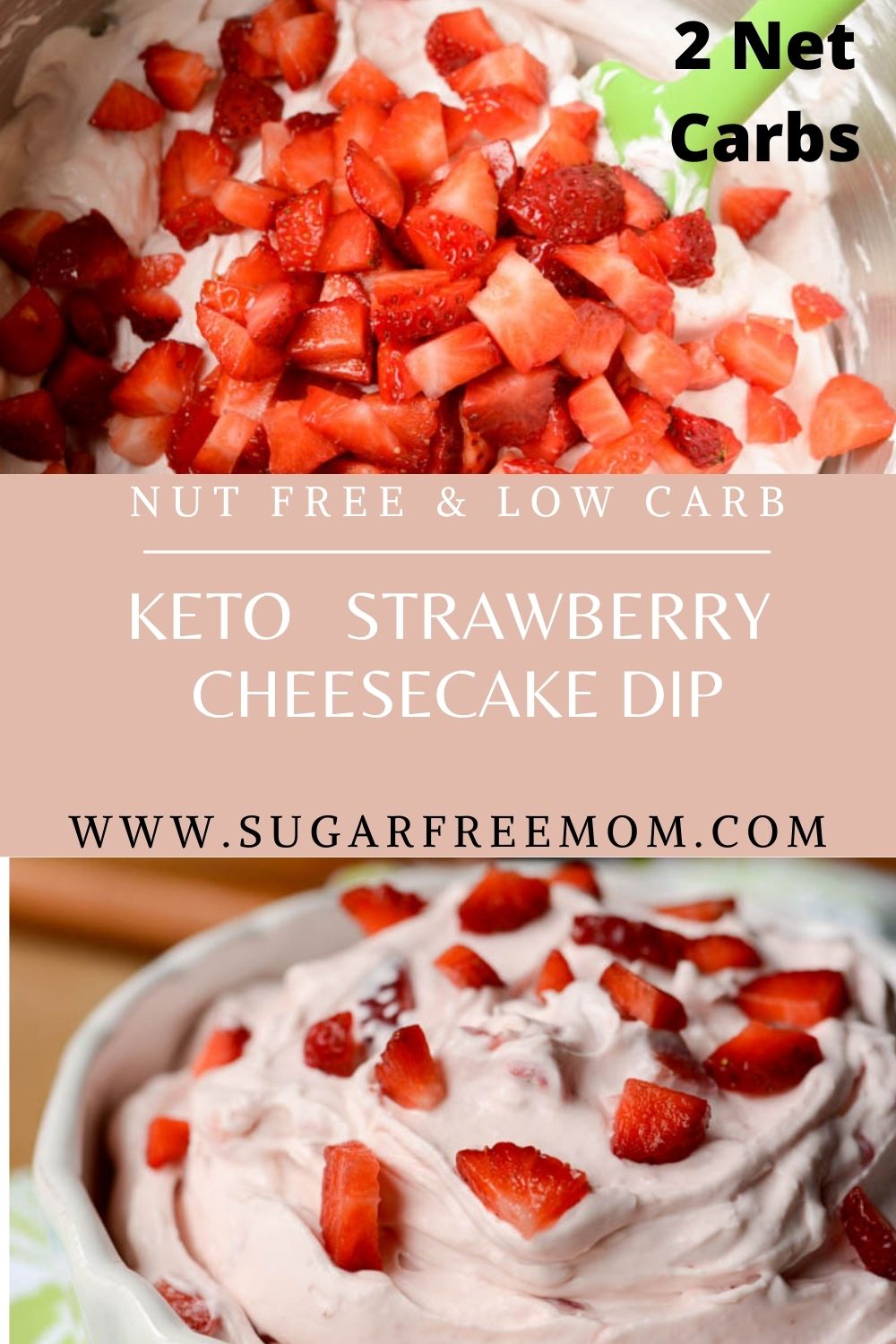 This Easy, No Bake Keto Low Carb Strawberry Cheesecake Dip is perfect for parties! Just 5 ingredients to make this easy keto dip and minutes of your time! Learn about how to swap the keto sweeteners used, or the berries and what to serve with this easy keto cheesecake dip are all within the post below!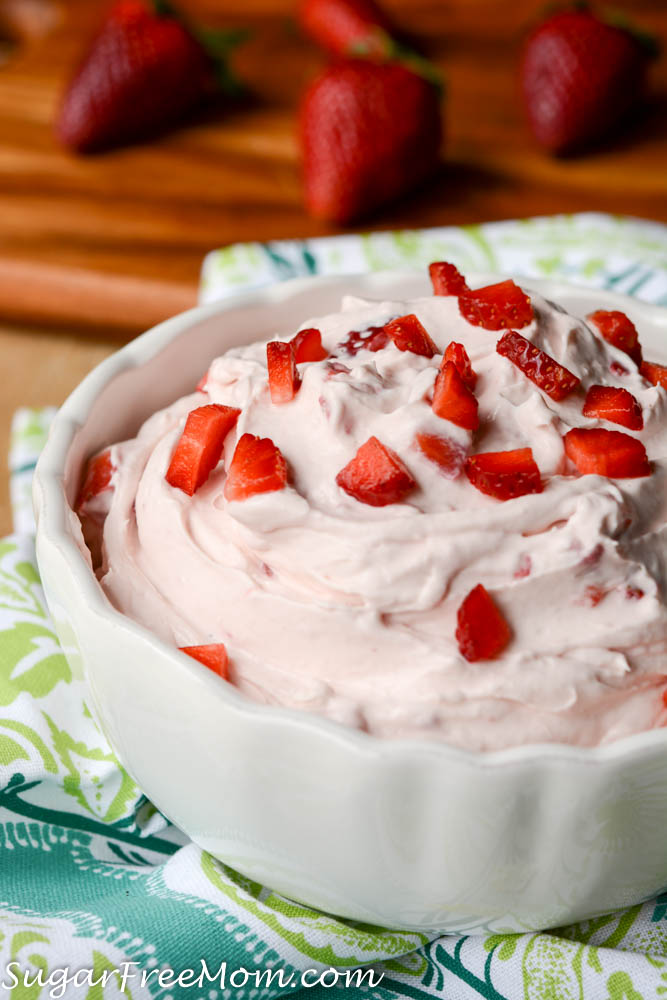 EASY STRAWBERRY CHEESECAKE DIP
The warmer months are here and that means outdoor cook outs and barbecues. Less time in the kitchen making desserts is more appealing when you want to enjoy the short season of summer, hence the appeal for no bake keto desserts, which are the best!
When you're on a special diet like being sugar free, low carb, or keto, it's always nice to bring a dessert that you too can enjoy to parties, but also share with others who may not be low carb. This easy dessert pleases them all and everyone will be asking you for the recipe!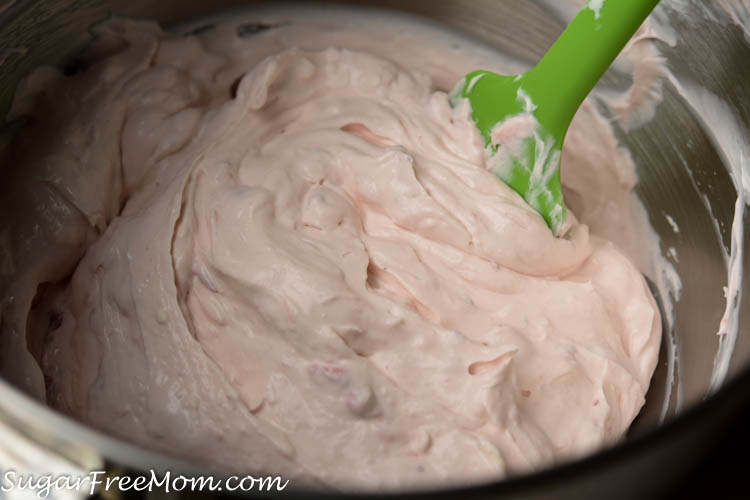 CAN I SWAP KETO SWEETENERS USED?
This is perfect for a holiday with family and friends. Make ahead and just keep it in the fridge until you're ready to serve. It's creamy and naturally sweet with the strawberries. Adding just a small amount of berry flavored stevia helps bring it all together. Of course feel free to use whatever sweetener you prefer, just use a small amount then taste and adjust as needed.
One of our newer favorite low carb sweeteners that doesn't leave an aftertaste, is Better than Sugar by Sweetleaf. They have a confectioners powdered sweetener which would be best for this recipe and they also have a granulated option. It's a combination of erythritol and stevia and has plenty of sweetness as sugar would provide.
Swerve confectioners sweetener is also low carb, but doesn't have as much sweetness and you may need to use a bit more to get this as sweet as you like. Allulose would be another option, but again it isn't as sweet as using the Better than Sugar sweetener. Allulose comes in a liquid, and granulated form.
Use my updated Sweetener Conversion chart to look up the different sweetener options and find the right amount to use.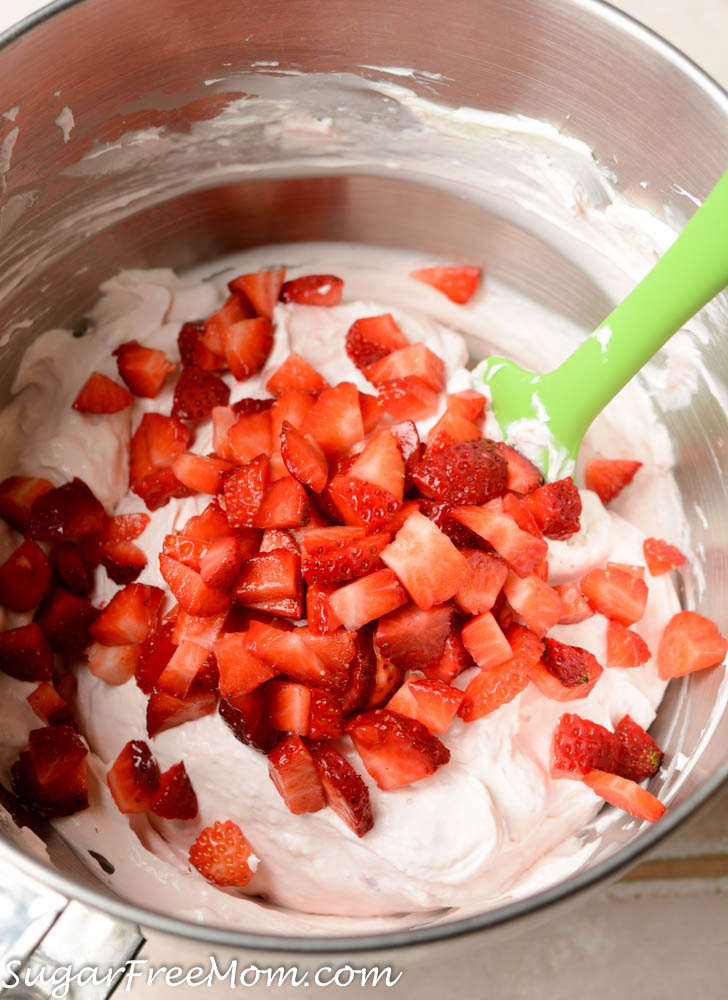 CAN I SWAP THE STRAWBERRIES?
Add as many or as little strawberries as you like. Nutritional information is based on using just 1 cup. If you're strawberries are all ready pretty sweet, skip any sweetener at all. Not a fan of strawberries? Try it with raspberries, blueberries or blackberries!
Other delicious easy keto cheesecake dips you might like; I've got a fantastic Peanut Butter Cheesecake Dip you might like or how about Cookies & Cream dip or even Cookie Dough!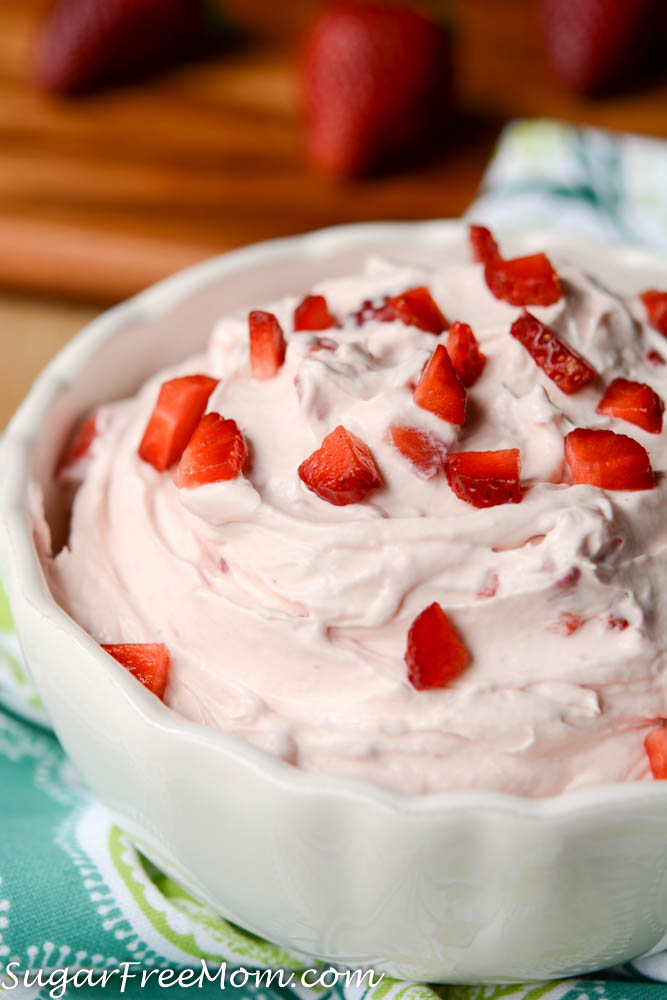 TOOLS TO MAKE CHEESECAKE DIP
Stand Mixer is the quickest and most efficient mixer to get this easy keto dip mixed up fast!
or Electric Hand Mixer and a large bowl to mix the batter.
Pretty Serving Bowl to showcase this lovely keto dessert to all your family and friends! This ceramic set I linked to not only is pretty enough to serve, but then has a cover to easily store the left overs in the fridge, if you have any left that is!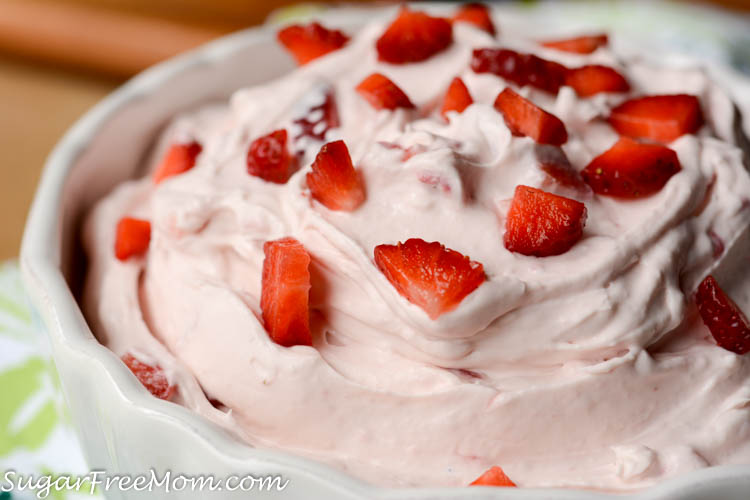 WHEN DO I USE FOR DIPPING?
Honestly you could just eat this with a spoon but of course, that could lead to overindulging! Here are some options for serving this dip with family and friends. If you are just not in the mood to turn that oven on, try one of these prepackaged cookies for dipping below!
Highkey cookies which come in a variety of different flavors, all keto and gluten free! Kiss my Keto cookies also has a variety of different flavors, but the one I think that would be best for this dip is the vanilla butter! Fat Snax cookies are another great brand of keto cookies and the lemony lemon cookie would be awesome with this dip!
Unfortunately all these keto cookie brands mentioned are made with almond flour so if you have someone with a nut allergy in the family, then don't buy them, just make my nut free cookies instead. My Keto Vanilla Wafers would be the perfect option or even my Keto Nut Free Chocolate Chip Cookies. My kids could not get enough of this luscious, creamy dip. In fact they even liked it better than my Cookies & Cream Dip, I was shocked!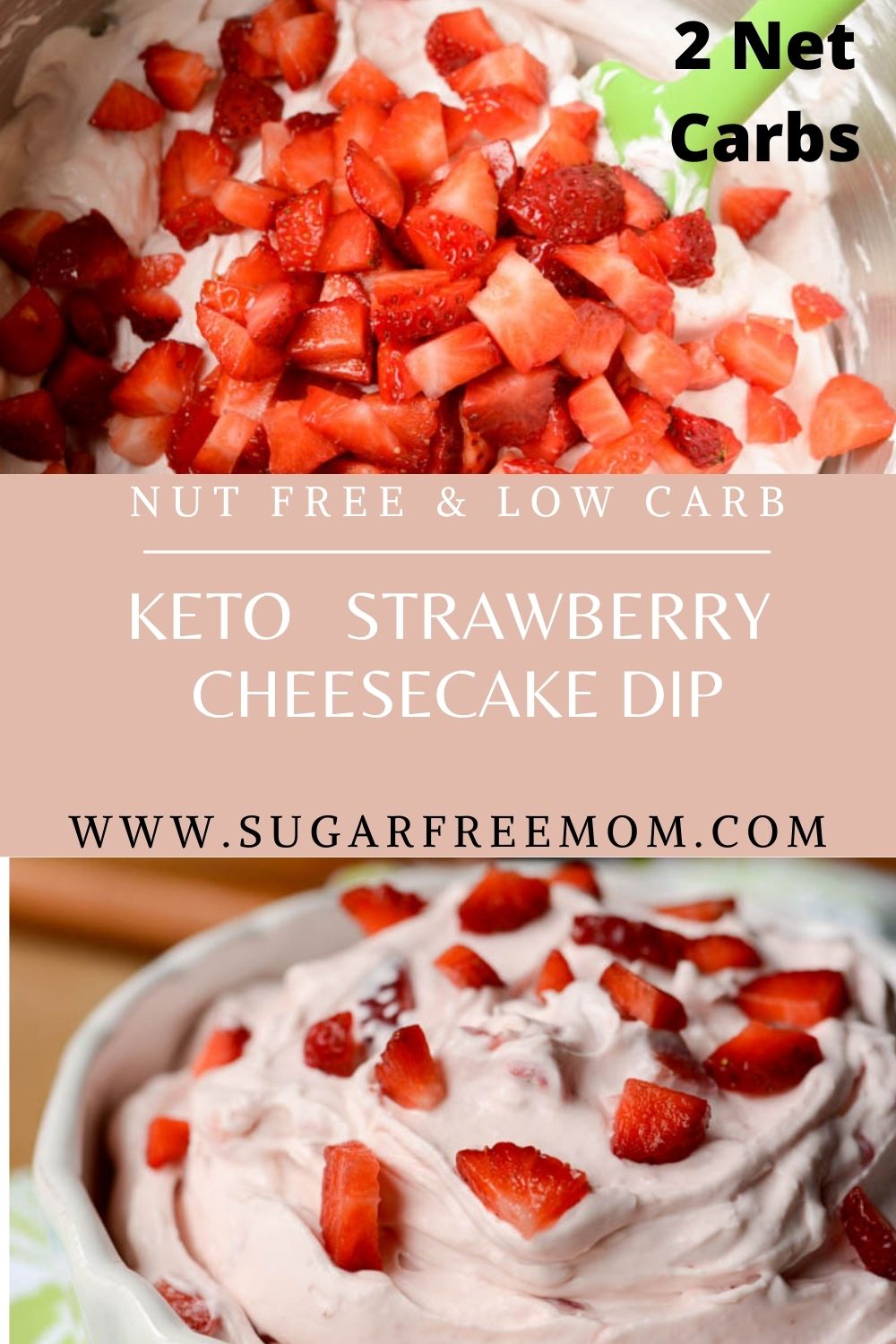 INTERESTED IN LEARNING MORE ABOUT KETO?
I've got a FREE Keto Basics Course for anyone looking to learn more about how to get started following a keto diet. The free course can be completed in 15 minutes at one completed you will receive my Free 7 Day Keto Diet Meal Plan.
LOW CARB STRAWBERRY CHEESECAKE DIP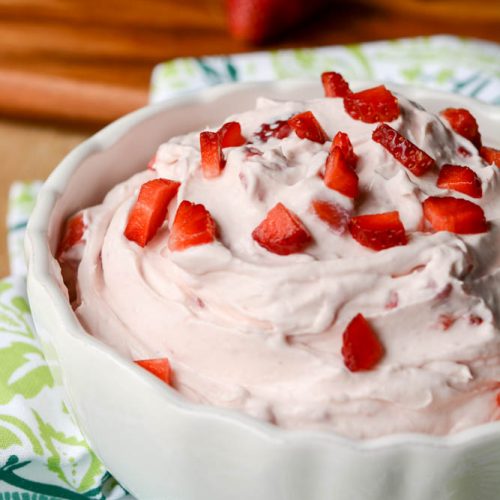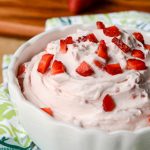 Print
Low Carb Strawberry Cheesecake Dip
Instructions
Place the cream cheese in a stand mixer and blend on high until smooth. Scrape down sides and add pour in the heavy cream.

Blend on high speed until incorporated well.

Add in half the strawberries and blend on low speed just to mix the strawberries throughout.

Add the stevia and salt, blend then taste and adjust sweetness if needed.

Pour into a serving bowl. Top with remaining diced strawberries.

Keep refrigerated until ready to serve.
Notes
Net Carbs: 2g for ½ cup serving
This recipe was published first in May 2017 and updated in May 2021.
Nutrition
Serving:
1
serving @ ½cup
|
Calories:
200
kcal
|
Carbohydrates:
3
g
|
Protein:
2
g
|
Fat:
20
g
|
Saturated Fat:
12
g
|
Cholesterol:
42
mg
|
Sodium:
121
mg
|
Potassium:
71
mg
|
Fiber:
1
g
|
Sugar:
2
g
|
Vitamin A:
509
IU
|
Vitamin C:
7
mg
|
Calcium:
39
mg
|
Iron:
1
mg