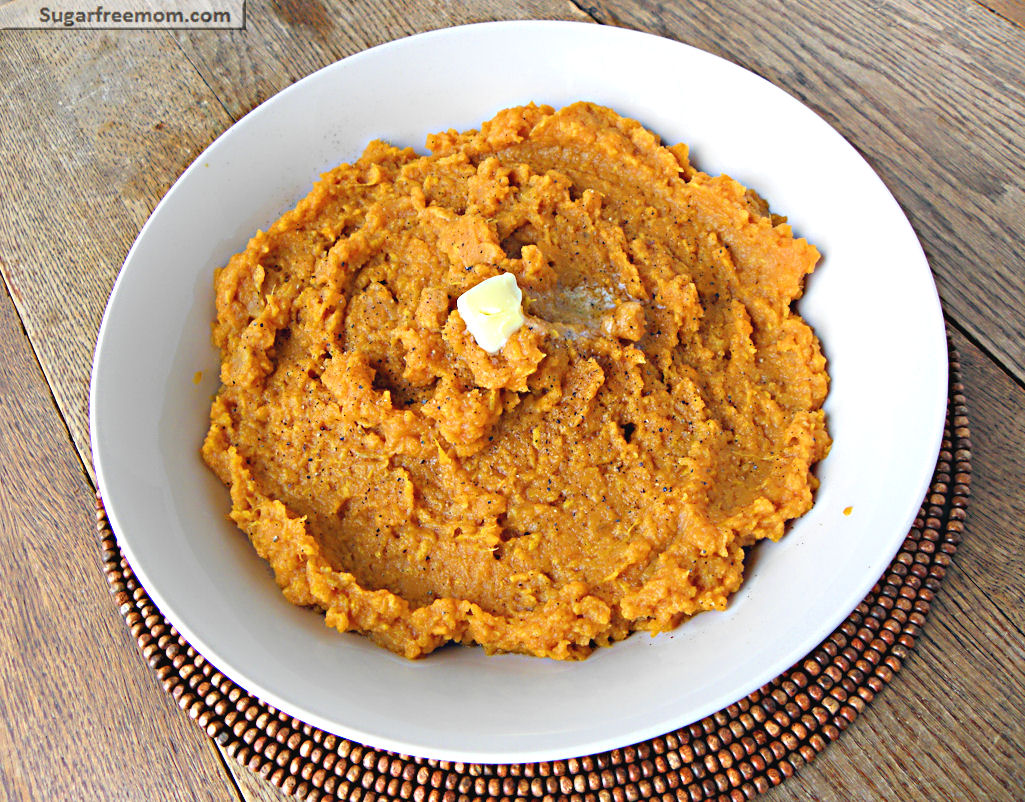 What do you do when you ask your hubby to pick up a few sweet potatoes when he heads to the market and he brings home 40 pounds worth since it was cheaper at the restaurant depot store? One sweet potato is so humongous it weighs 1 pound on its own! Clearly not normal sized, clearly!
I'll tell you what I did! I made Baked Sweet Potato Fries and lots of them! I made a Sweet Potato and Apple Bake and a Pomegranate Sweet Potato Quinoa recipe. I also roasted them with other veggies weekly for dinner.
AND I STILL HAD MANY MORE!
So what to do but make this HUGE mashed sweet potato!!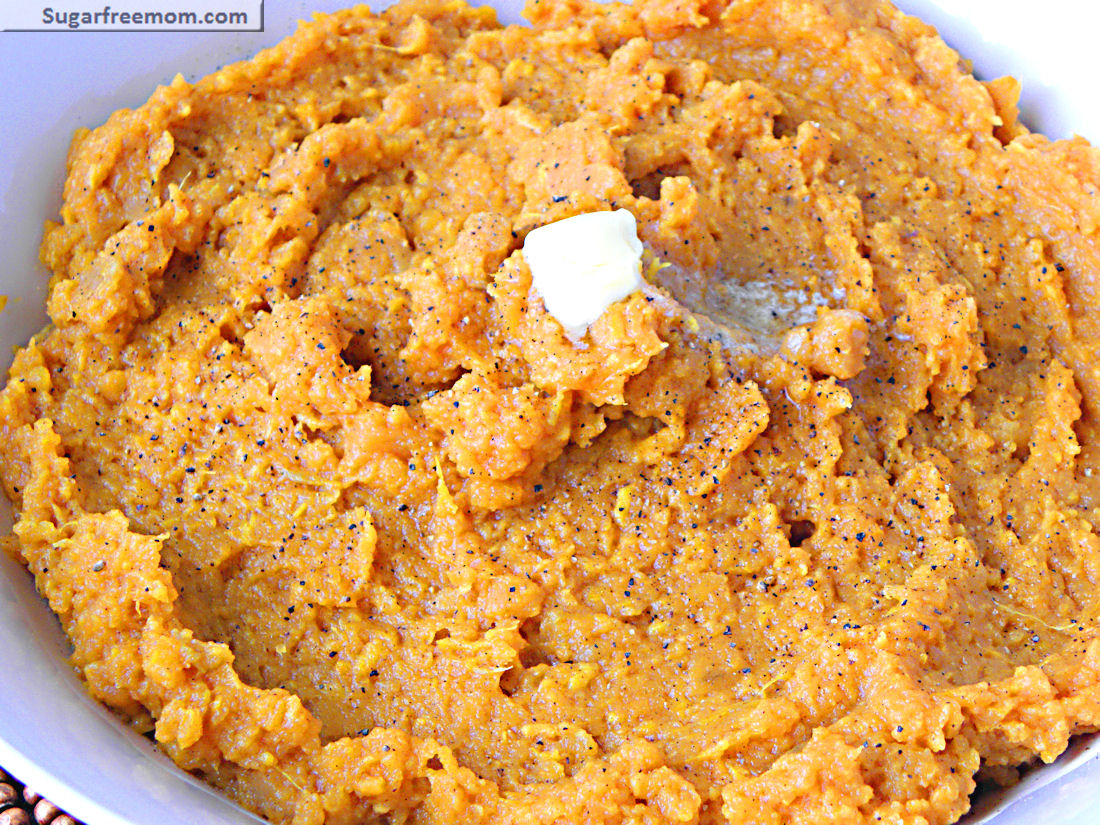 Four pounds are used for this recipe but you could always reduce the amount if it's too much for your family. 🙂
Nutrition Info
Servings: 16 (½ cup)* Calories per serving: 166* Fat: 3g* Cholesterol: 8mg* Sodium: 142mg* Carbs: 33g* Fiber: 4g* Sugars: 13g* Protein: 3g* Points+: 4*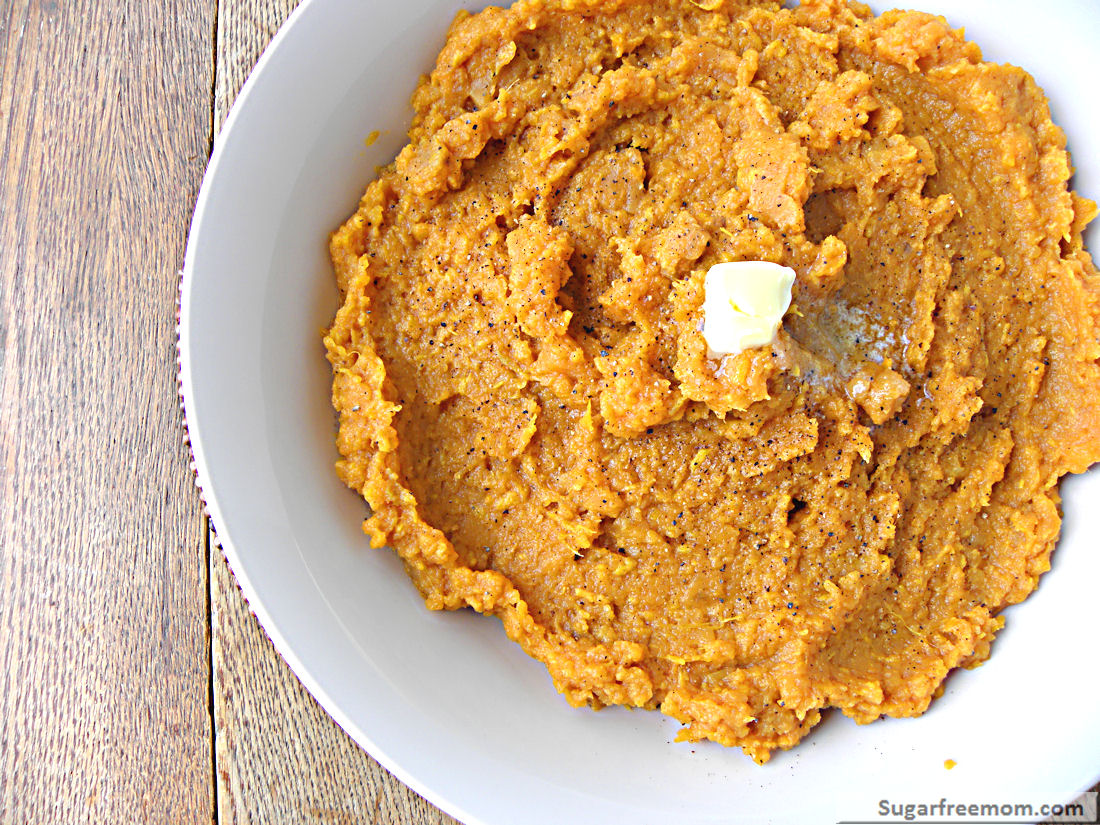 Sweet Potato Honey Mash
[sc:Ziplist]
Ingredients
4 pounds sweet potatoes, peeled, cubed
1 teaspoon ground cinnamon
½ teaspoon ground nutmeg
½ teaspoon salt
3 tablespoons honey
½ cup milk, 1%
¼ cup butter
pepper to taste
Directions
Place the sweet potato chunks in a large pot with enough water to cover them. Bring to a boil and cook for about 15 -20 minutes or until fork tender. Drain. Mash with a hand masher or electric mixer. Once they are the texture you like add in all other ingredients. Serve immediately.