Are you ready for an easy and super quick weeknight meal? All you need is 3 ingredients to create a kid friendly and mom healthy chicken sandwich!
I was actually quite pleasantly surprised how much my family loved this simple chicken! Prep time was 10 minutes and cook time 20! So you can get this on the table in 30 minutes! Gotta love that! 🙂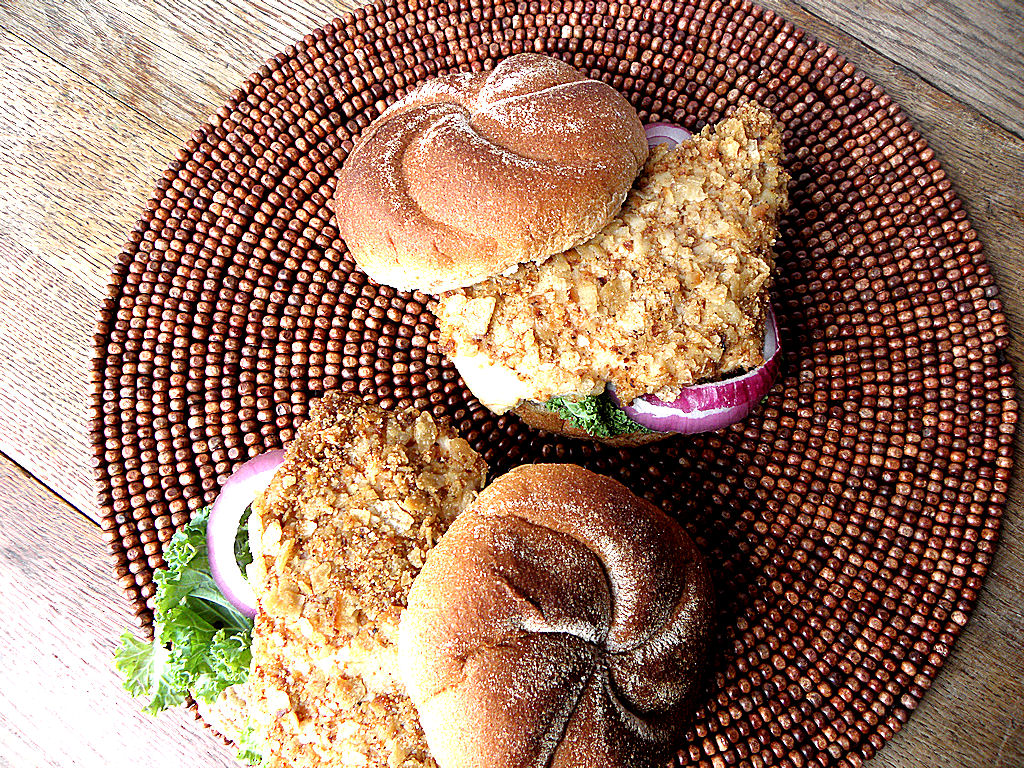 Nutrition Info
Servings: 8 (4 ounces each)* Calories per serving: 183* Fat: 3g* Fiber: 1g* Carbs: 9g* Protein: 27g* Points+: 4* Old Points: 4*
Ingredients
1 egg
1 egg white
2 pounds chicken breast, skinless, boneless (8 thinly sliced, 4 ounce pieces)
nonstick cooking spray
Directions
Spray a saute pan with cooking spray. Saute one tortilla at a time a few minutes on each side, adding salt to taste on each side until golden brown and crisp. Set aside to cool on a wire rack.
Whisk egg and whites together in a bowl. Set aside.
Preheat oven to 350 degrees.
Using a food processor, break apart tortilla into pieces and place in processor. Process until tortilla is in small tiny pieces. Place bits into a shallow bowl.
Spray a baking sheet with cooking spray. One piece of chicken at a time, dip both sides into the egg and then into the tortilla bits, lay on the baking sheet.
Bake 20-25 minutes until chicken is cooked through and no longer pink in center.
Enjoy alone with veggies or on a whole wheat bun with lettuce, tomato and red onions!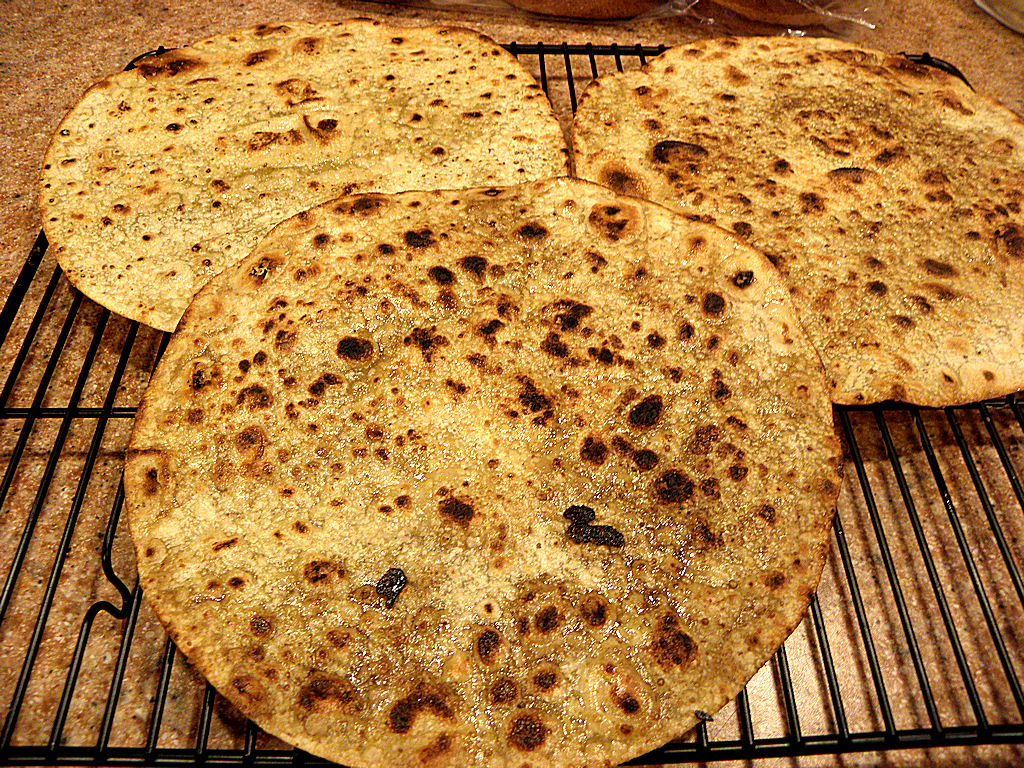 Saute your tortilla's.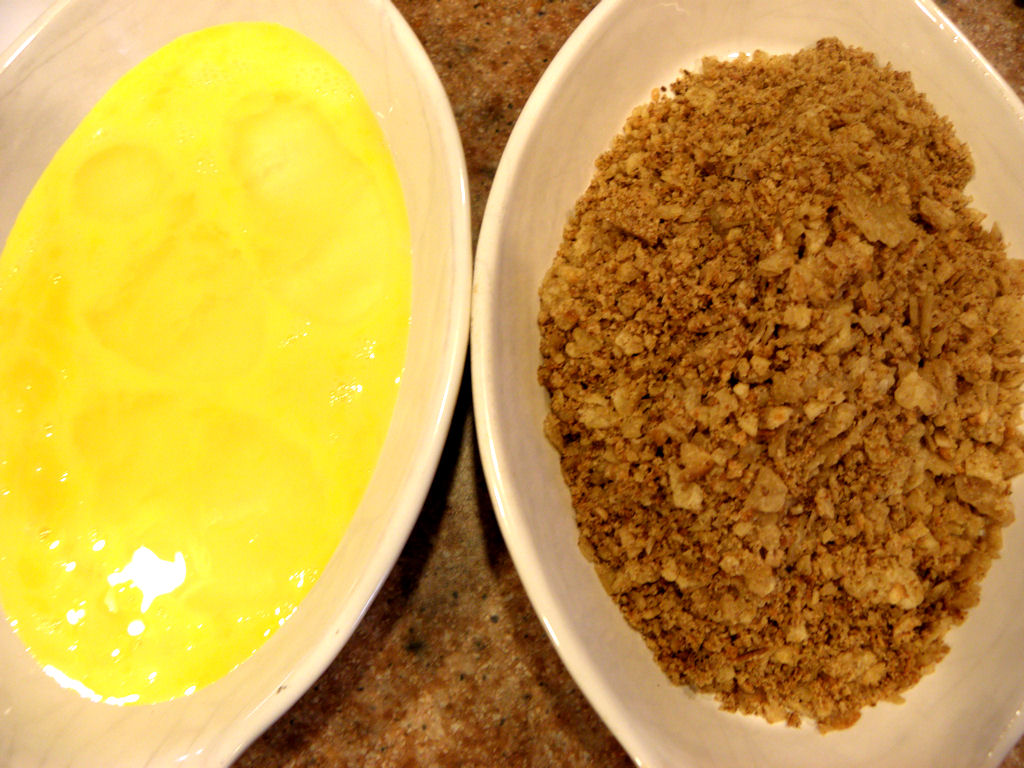 Dip chicken in egg and tortilla.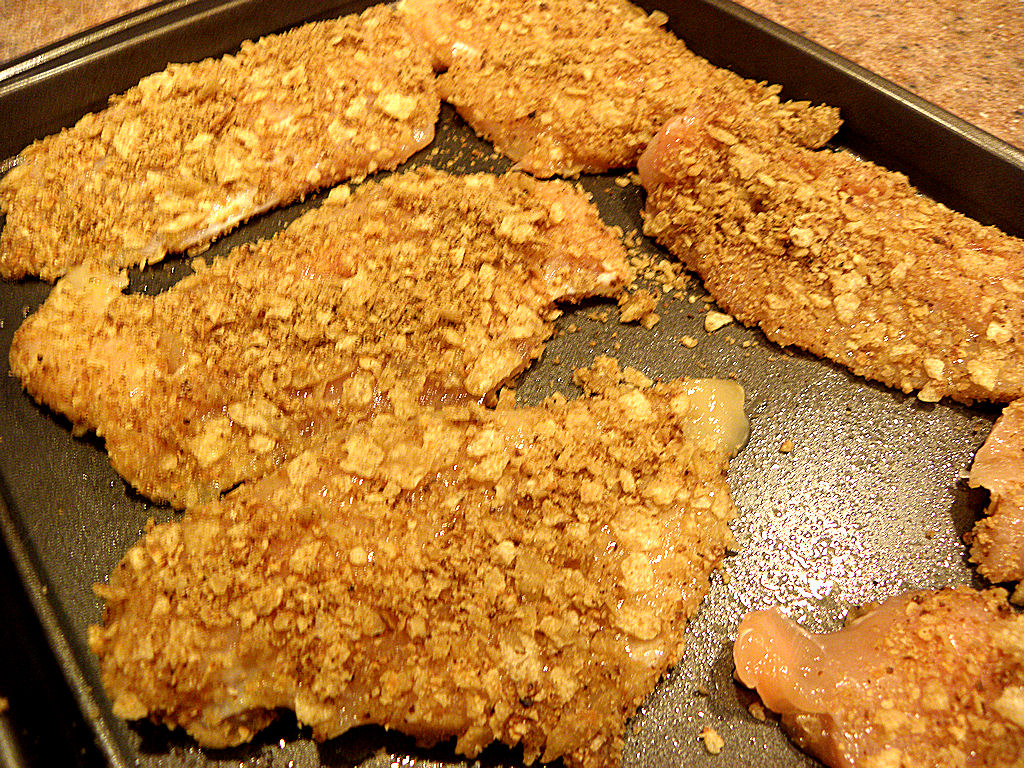 Bake for 20-25 minutes!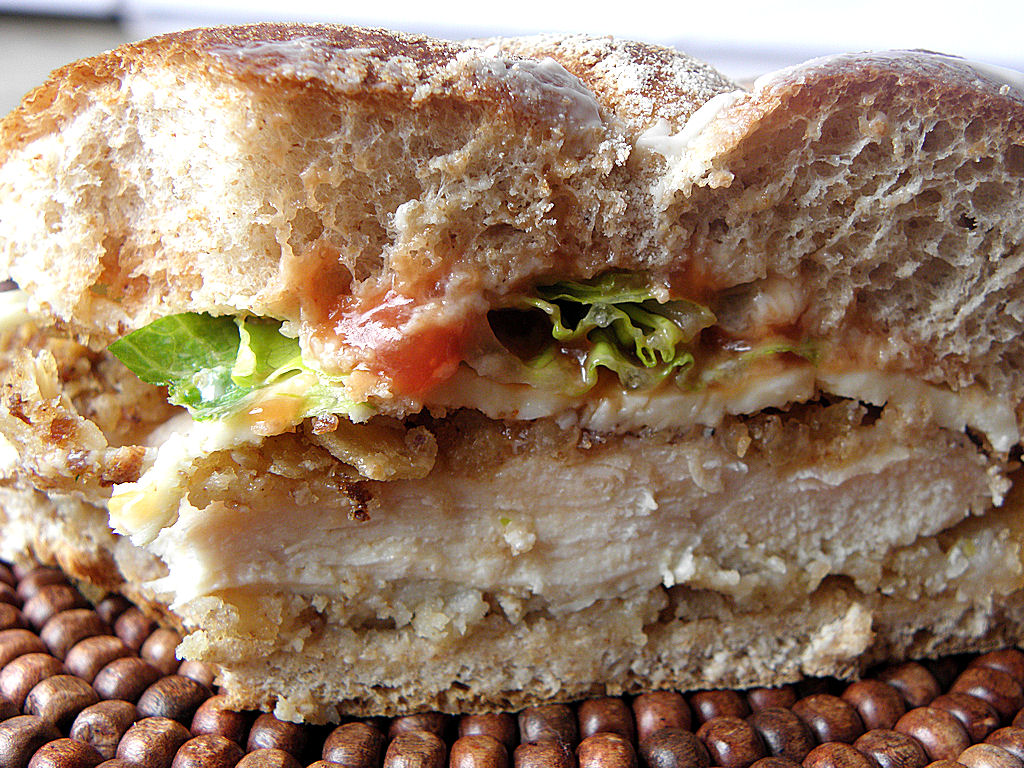 Easy, quick, fabulous! Some delicious GARLIC FRIES would be terrific on the side along with some Brussels Sprouts, Parmesan Zucchini Rounds or Baked Fennel Gratin.