Sugar Free Chocolate Macaroons from the Sugar Free Mom Cookbook are the perfect cookie for gift giving! They are sugar free, gluten free, grain free and low carb!
Once Thanksgiving is over I'm all about the goodies for Chrsitmas that I will be making. Each year I try to add something new to our plan, but every year there are some traditional cookies that I will never stop making.
These chocolate macaroons are my daddy's favorite.
My dad doesn't have much of a sweet tooth. I guess I took after my momma in that respect. But what he does love is macaroons. These are pretty much the only cookie I will see him eat around the holidays and biscotti, he loves crunchy biscotti.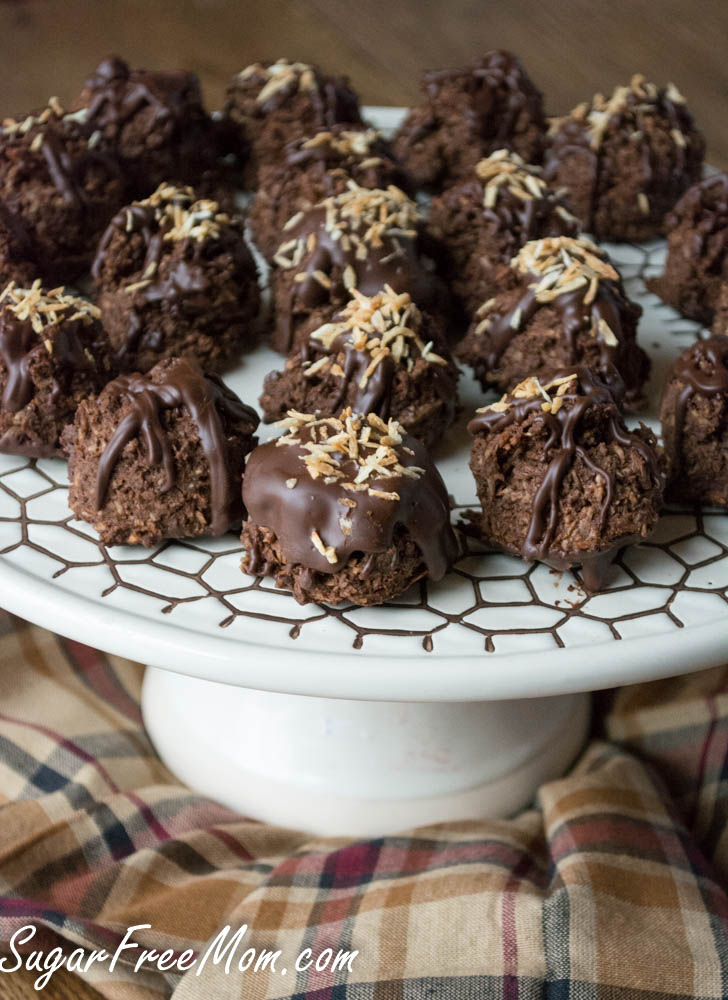 When I starting writing the recipes for my cookbook I knew they had to include Christmas cookies that were the very best of the best and ones that have stood the test of time as well. These macaroons have done just that, along with a few others I'm showing you below.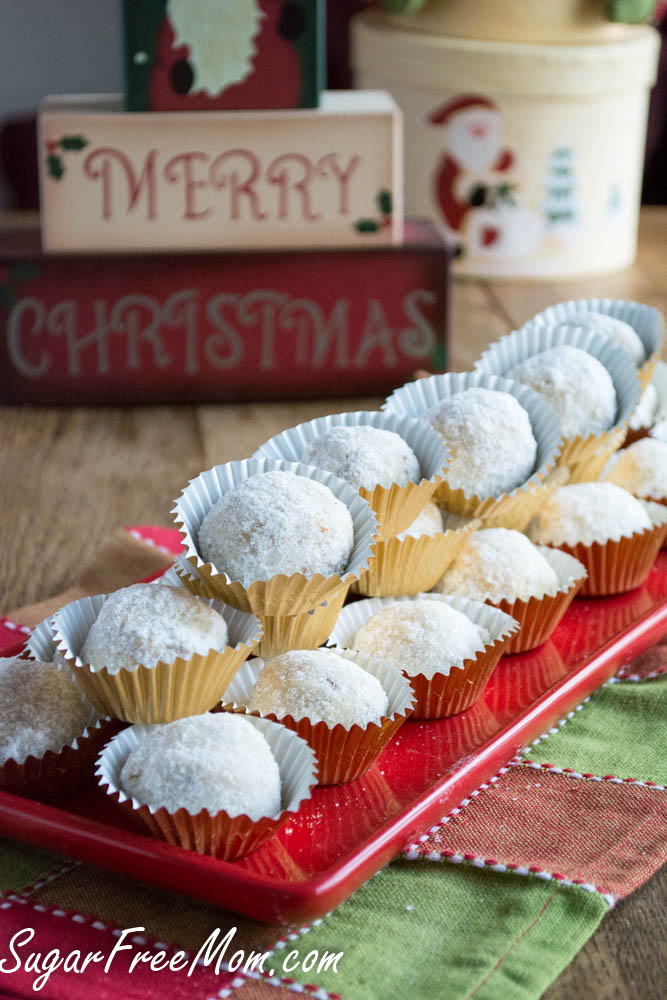 My Grandmother's Butter Ball recipe was not an easy one to make sugar free and gluten free! Hers were always the most incredibly tasty little buttery balls, and it was hard to duplicate. I know she would be proud of the work I've done to pay tribute to her recipe and keep her memory alive in our family. I miss her every day, but especially during the Christmas season and when baking with my daughter.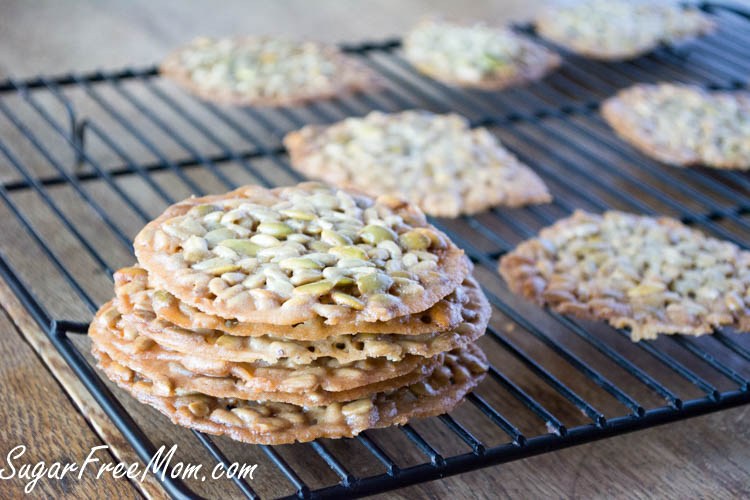 My littlest guy's favorite cookie, Nut Free Florentines! Since so many Christmas cookies include nuts of some sort I tried my best to include fantastic cookie recipes that did not need nuts to make them spectacular! These "seed" florentines are amazing and still provide a crunch!
If you've started Christmas shopping my cookbook would make a great gift!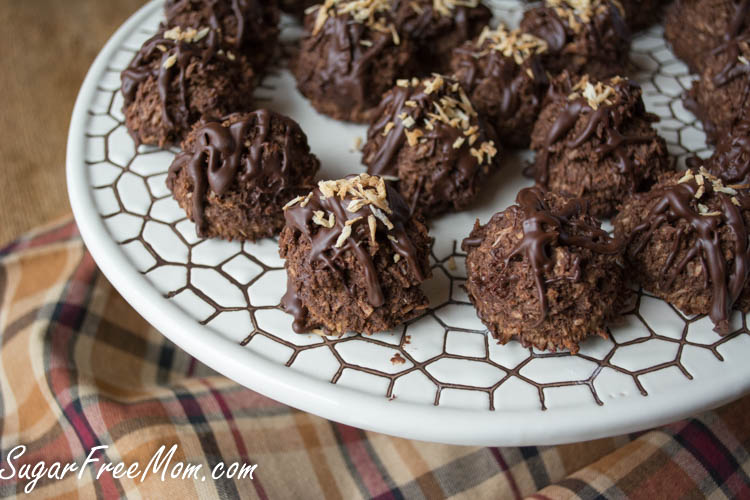 My cookbook features a variety of recipes from easy family breakfasts, make ahead meals, crock pot meals, light lunches, many snacks and a bunch of desserts.
All recipes are labeled: No Sugar Added, Low Carb, Dairy Free and Sugar Free. All recipes are gluten free as well. Many are nut free since my youngest has a tree nut allergy and my oldest has a peanut allergy.
If you've purchased my cookbook, THANK YOU!! If you would leave me an Amazon review I would greatly appreciate it.
As a thank you to all of you who are email subscribers and for those who have not yet purchased my cookbook, this recipe for Sugar Free Chocolate Macaroons will be coming to your inbox on Friday December 4, 2015. If you are not a subscriber, just add your email to my list and I will send the recipe over to you once you do. Subscribing is free. You can subscribe here!
Thank you for supporting my work!