25 Healthy Gluten & Sugar- Free Zucchini Recipes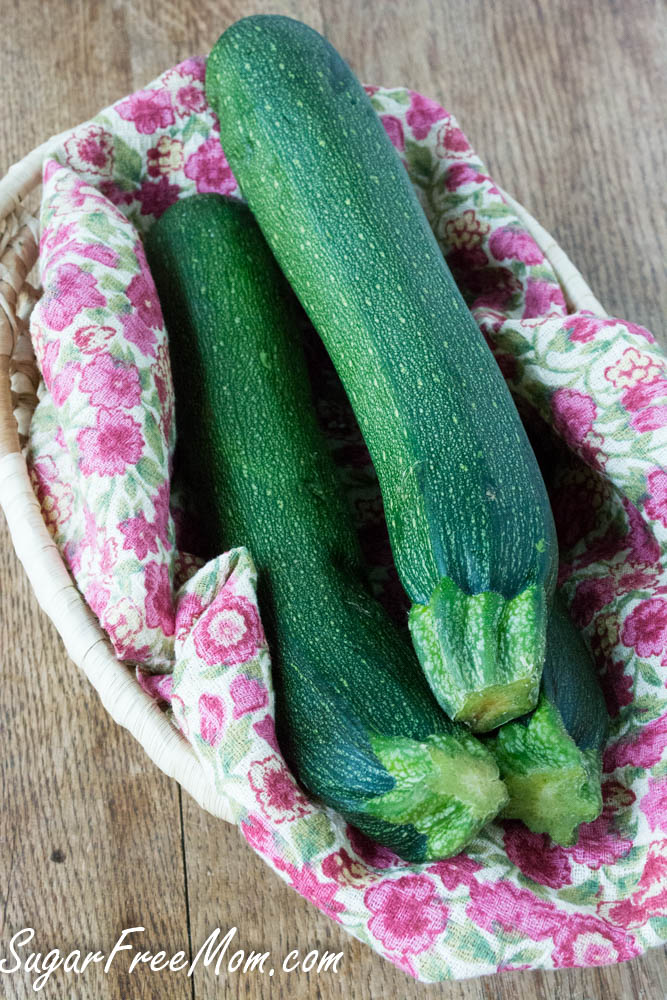 It's the season of Zucchini, I mean...er, Summer and here in New England that means an abundance of a favorite vegetable of mine and many others, Zucchini! If you're lucky enough to have a garden you may be overloaded with this crop! Keeping a list of healthy recipes on hand to use before these babies turn on you is key. Creating a list of healthy recipes from around the web was at the top of my To Do list this summer!
You can never have enough zucchini recipes is my thought! Finding recipes though, that don't contain refined flours or refined sugars is a whole other story. That's why I'm here! I scoured the internet for the best of the best!
Even if you're really not a fan of zucchini, like my kiddies, there will be a recipe here that might even get that certain picky child to try. You can tell them AFTER that zucchini was in it!
For breakfast, a light lunch, a fabulous side or even dessert, zucchini is the star in this round up!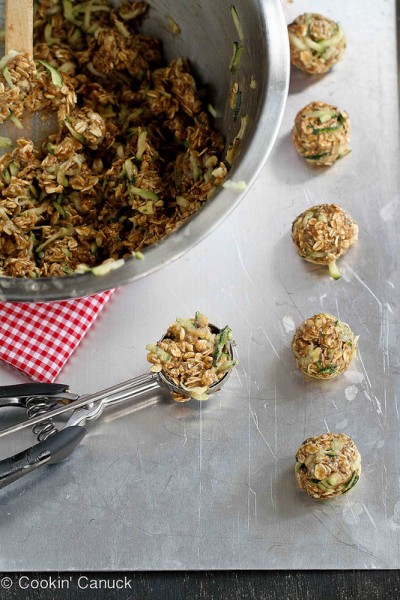 photo credit @ Cookin' Canuck
Zucchini For Breakfast
No Bake Zucchini Bread Granola Bites by Cookin' Canuck
Double Chocolate Zucchini Bread (Sub Flour) by Sugar-Free Mom
Zucchini & Green Chile Egg Breakfast Casserole by Closet Cooking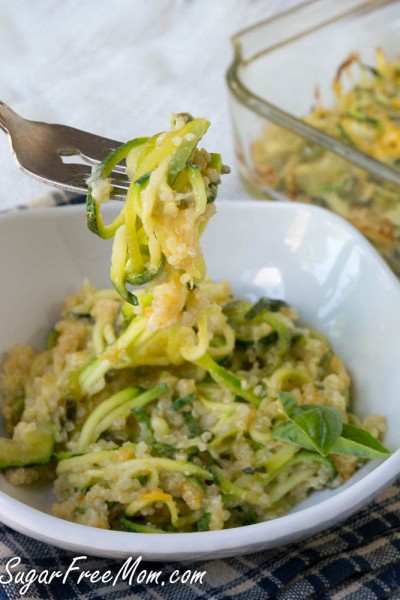 Lighter Bites for Lunch or Dinner
Baked Parmesan Zucchini by Damn Delicious
Mini Zucchini Cheese Bites by Sugar-Free Mom
Grilled Zucchini Nachos by Two Peas and their Pod
Chilled Zucchini Soup by All Day I Dream About Food
Zucchini Pizza Bites from Skinnytaste
Zucchini Ribbon Salad by Two Peas and their Pod
Vegan Zucchini Boats by My Whole Food Life
Cheesy Zucchini Pasta Quinoa Bake by Sugar Free Mom
Taco Stuffed Zucchini by Oh My Veggies
Thai Chicken Zucchini Noodles by Running to the Kitchen
Wilted Kale Shrimp Zucchini Noodle Pasta Salad by Sugar Free Mom
Mason Jar Zucchini Pasta Salad by Sugar Free Mom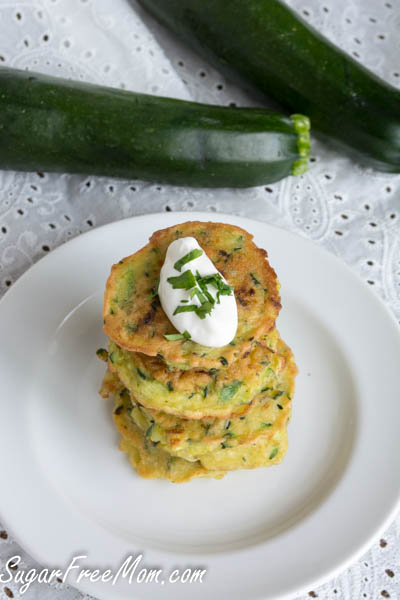 Simple Zucchini Sides
Zucchini Fritters by Sugar-Free Mom
Easy Cheesy Zucchini Bake by Kalyn's Kitchen
Oven Fried Zucchini Chips by Sugar-Free Mom
Caprese Zucchini Salad by Sugar-Free Mom
Fresh Corn Tomato and Zucchini Salad by Recipegirl
Grilled Eggplant, Zucchini And Chickpea Salad by Cookin' Canuck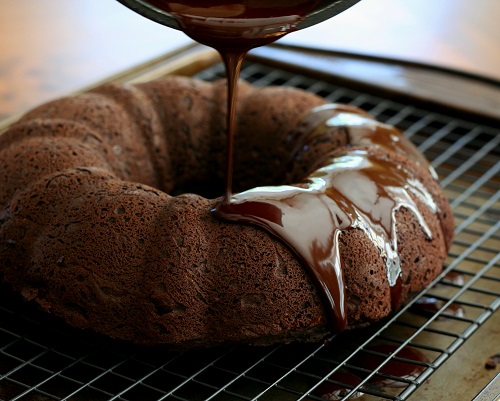 photo credit: All Day I Dream About Food
Zucchini for Dessert
Chocolate Zucchini Bundt Cake by All Day I Dream About Food
Zucchini Chips by My Whole Food Life
Mini Chocolate Zucchini Whoopie Pies by All Day I Dream About Food
Chocolate Zucchini Cupcakes by Sugar Free Mom