Sugar-Free Red Velvet Cheesecake Truffles are an easy, no bake, low carb treat!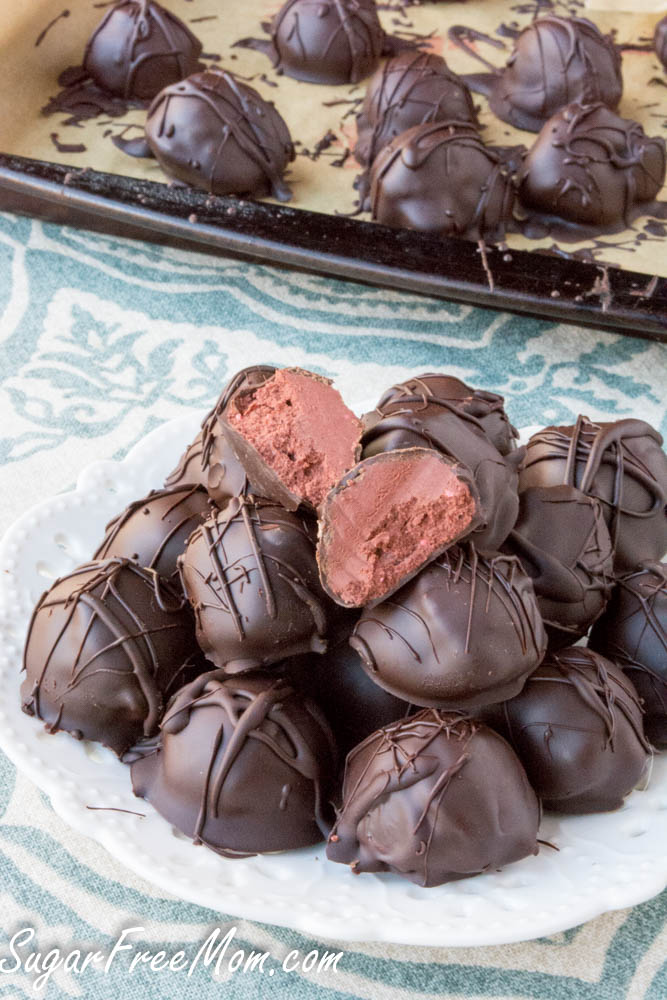 Valentine's day is less than a week away! Do you have a special treat planned to make for your loves in your life?
I don't know how it happened, but my 3 kids also think Valentine's is about them. I guess it might be the fact for years I don't just give the hubby a homemade gift, I give the kids something too. So I guess that's my fault. But just giving my hubby a treat like these truffles without sharing with the kids, there would be an uproar in my house for sure.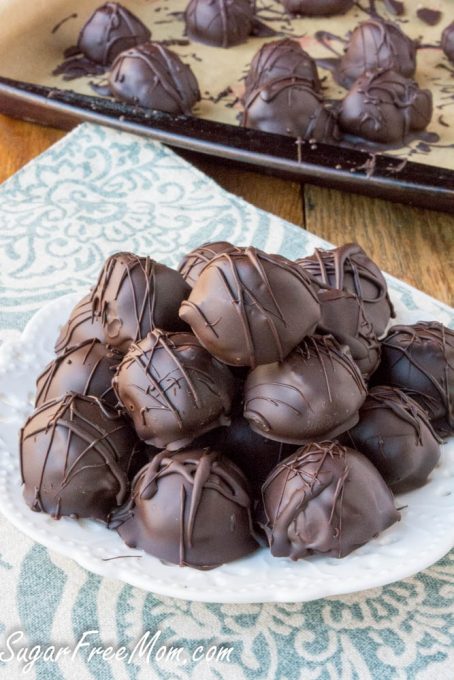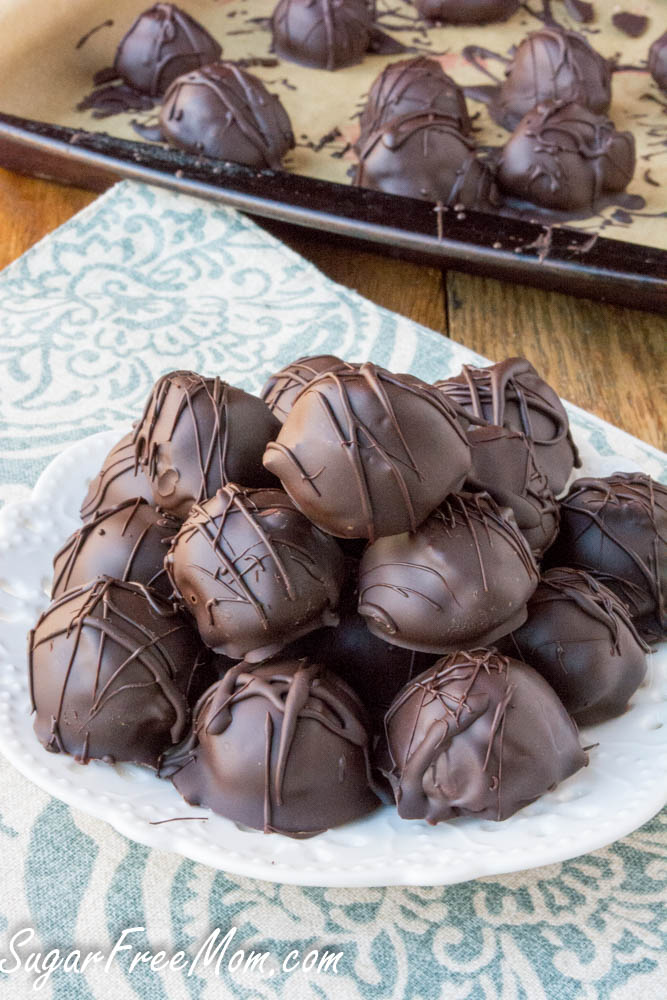 I remember the very first Valentine's Day I was newly sugar-free about 12 years ago. I really had no clue about anything and neither did my hubby. He bought me some store bought sugar free chocolate candies. I was thrilled, until………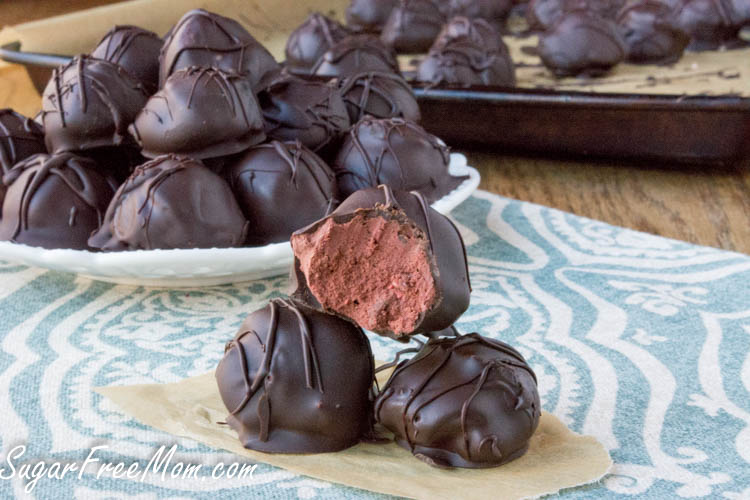 ……..about an hour later when the stomach cramps began. I had no idea how malitol worked and in my body it was not good.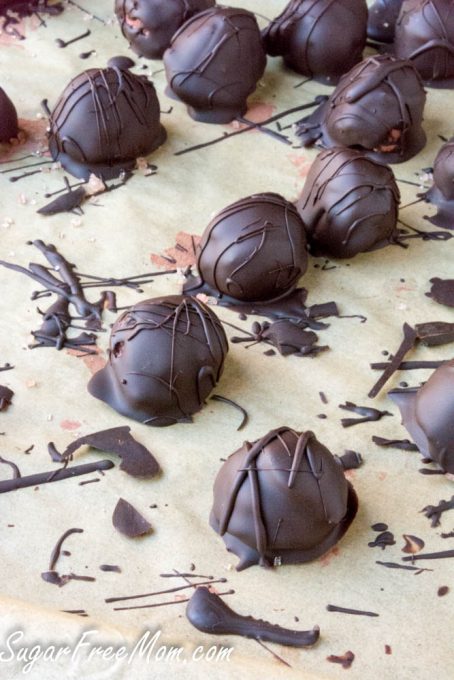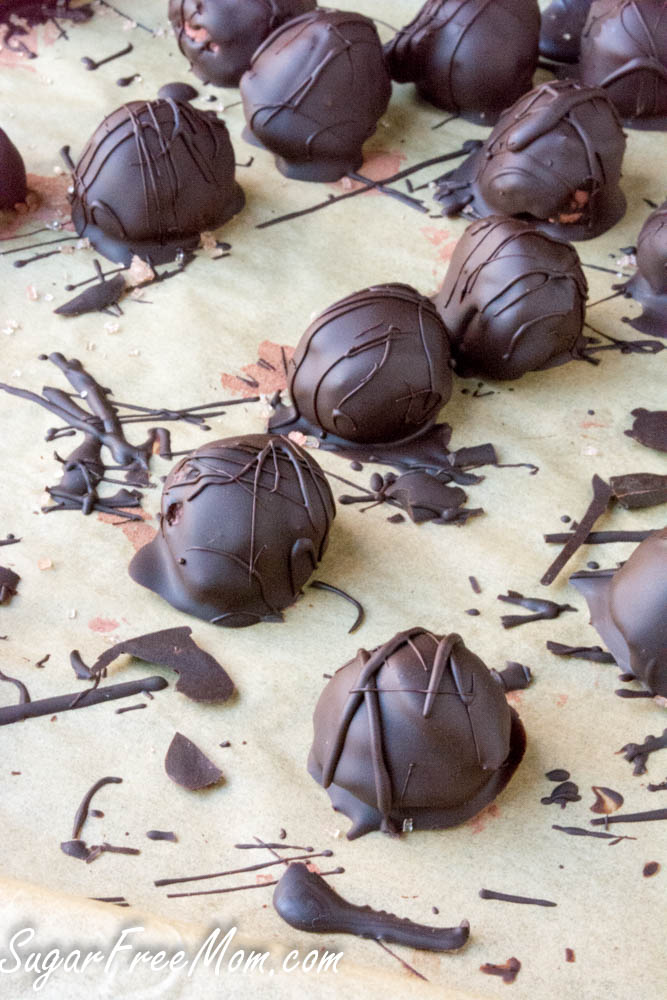 I ate just one too many of those sugar-free candies, since:
1. they were sugar-free and
2. they were chocolate and
3. I was desperate after months of no treats at all!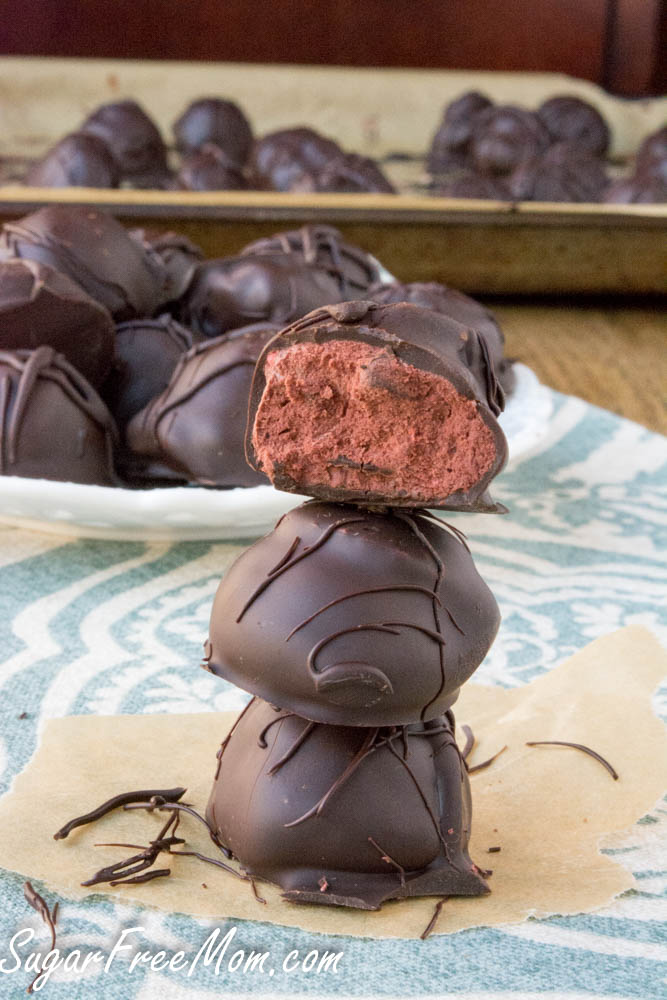 I'm sure you can imagine the evening wasn't spent very romantically.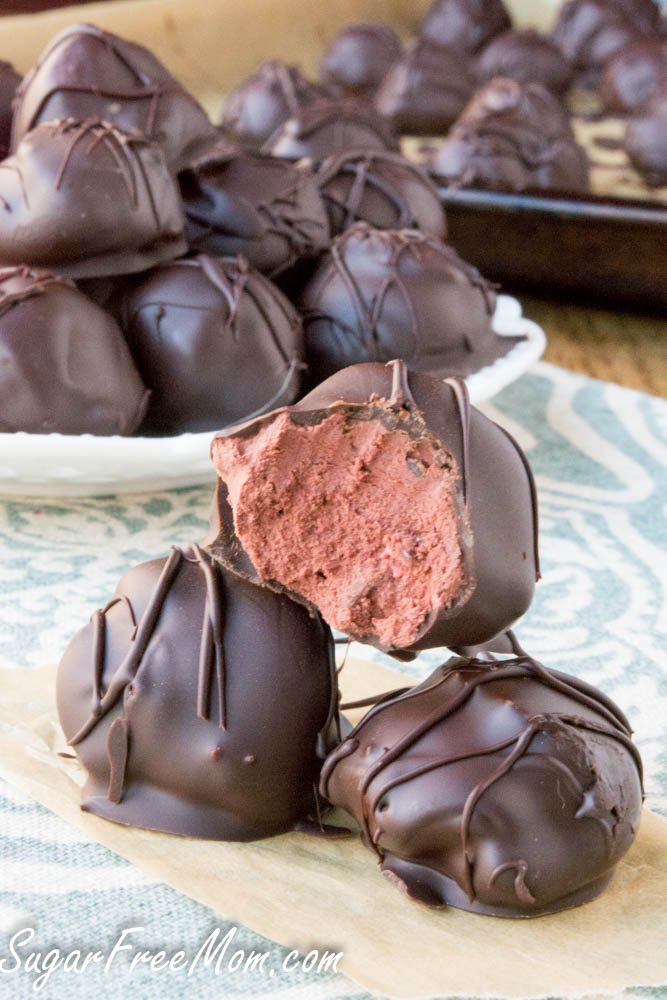 It was after that horrible learning experience regarding store bought sugar-free candy, that I made the decision to make my own treats at home. I did some research and found stevia wouldn't cause those adverse side effects. That was 12 years ago and I've never looked back.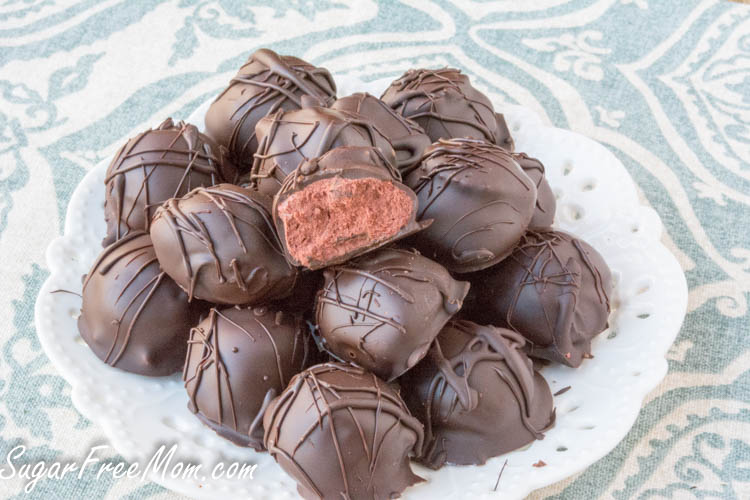 It doesn't matter to me that I make my own special treats for Valentine's Day. I'd rather know what I'm indulging in isn't going to make me sick, especially on Valentine's Day.
These are super easy to make and I'm sure my hubby or yours could easily make them as well!
And here's a little video I made to show how easy these are!

I fell so in love with using stevia and I'm grateful for the wonderful partnership I have creating recipes for my favorite brand!
You will find this recipe over on the Sweetleaf Website where I am a monthly contributor. Recipe——>>> Sugar-Free Red Velvet Cheesecake Truffles!!!!