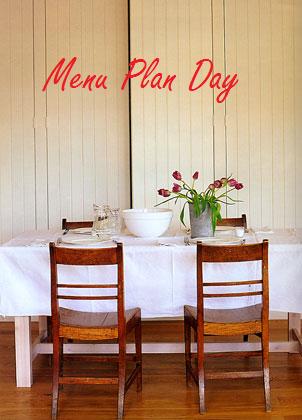 Happy Sunday!!! It's my weekly menu planning day!! I'm sad to say my sweet and helpful hubby is traveling out of town this whole week BOO!!! But fortunately my sister-in-law will be visiting from CT to join us this week while he is away, so yeah!
I planned some easier meals with left overs a few times this week, except today I've got a new recipe in the works and can't wait to see how the family and I like it!
Here's what we'll be eating this week ahead:
Breakfasts
cereal & berries-2x
Granola Bars (recipe being posted tomorrow)
eggs, turkey bacon, toast
Dinners
Have a joyous and wonderful Sunday and week ahead!