What I Ate Wednesday is my visual food journal for one day in my life as Sugar-Free Mom.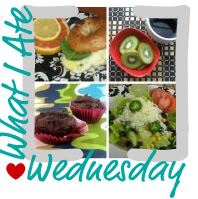 Good Wednesday Morning to you friends! I hope this morning finds you well and happy to take on this day with joy! I'm sharing my eats for one day last week in the midst of holiday baking and all! I've been finding it a challenge to make and bake all I want to healthfully and successfully and providing it here on my blog, but I'm doing it one day at a time. When I began thinking about my mission here on my blog and more importantly in my life as a mother, wife and woman, I thought I'd share those very thoughts with you today. Maybe you're new around here and just simply starting to lead a sugar-free way of life. I'm here to share with you what I do and why I do it.
For starters you can read more about my early battles with food and sugar here in my personal story, but I shall start at the beginning on this blog in October of 2011.
After I conquered my cravings for sugar and really starting working on recipes at home that helped me and my family, this passion grew. Receiving emails from friends needing/wanting recipes was really how it all began and my youngest brother mentioned a blog to collect recipes in one place for others to come which would release me from messaging each friend. Viola! On October 21, 2011 Sugar-Free Mom was born.
What is my mission as a mother?
I want my children to not experience the struggle I had with sugar cravings. I want them to be able to enjoy foods in moderation without overeating on sugary junk food. I make them meals and snacks without refined sugars. I make desserts for them that use only natural sweeteners such as fruits, honey, molasses and coconut sugar. I feel the less refined products such as those provide more benefits retaining their nutrients then highly refined and already added products with sugar in the mix. I try to make as much as I can at home. It's also something I HAVE to do as my youngest has a tree nut allergy and my oldest has a soy and peanut allergy. I can not use almond flour in recipes because of this. My earlier recipes contain whole wheat flours simply because my children do not need to be gluten free and I believe whole grains are good for them.
What is my mission as a woman trying to maintain weight loss, lead a sugar-free life and share recipes on this blog?
To find a way to enjoy the foods I love without the sugar! I strive to make sugar-free recipes using stevia and erythritol and develop recipes that both my family and I can enjoy together. Yes I must limit the honey and natural sweeteners like coconut sugar and even fruits, but I am still able to enjoy them on occasion. Like I said above, mostly those recipes are for my children. Now that I've discovered over the last 6 months or so that gluten/wheat is something my body doesn't like I am experimenting more and more with gluten free recipes. Difficult again as I can't use almond flour because of my son. Many of my recipes are completely sugar-free or with very little natural sugars. This works for me and my family and I happily share these recipes with you on this blog. Some commentators have mentioned all my recipes are not low carb even though they are sugar-free. This is very true. Again I refer back to my mission above for my children, to reduce the added sugars and use natural sugars as much as possible with them. When recipes are made with natural fruits, the carbs will be higher. My recipes were never intended for the diabetic yet some recipes are surely diabetic friendly. Some recipes are low carb and purposely so, but that is not my mission here nor will it ever be. My recipes reduce added sugars, remove refined sugars, use natural sugars and sugar-free recipes natural substitutes. That is what you'll find here. 🙂
I hope this clears up some questions you may have had while browsing recipes on the Recipe Index.
Now here's what I ate recently on the weekend:
Breakfast:
Banana bread muffin, (gluten free and low fat) just one and coffee of course!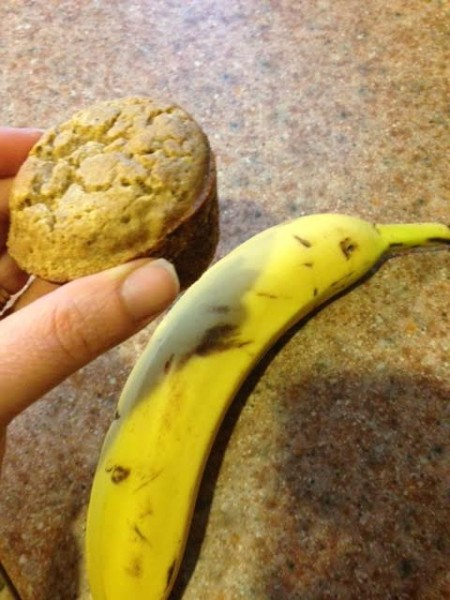 Lunch:
I made chicken and veggies quesadilla's for the family but topped mine over some fresh baby spinach instead.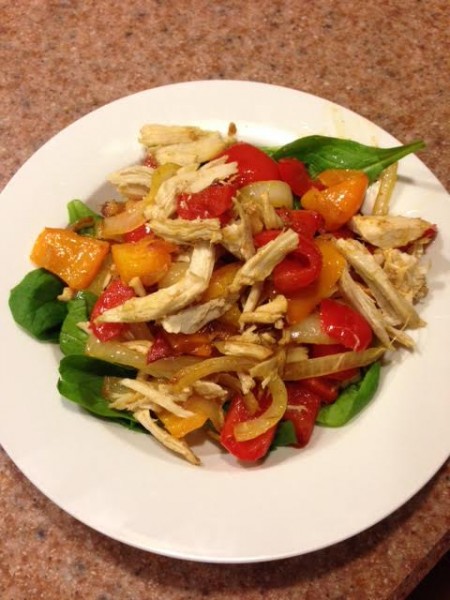 Afternoon Snack:
Fresh Blackberries with homemade dairy free whipped cream!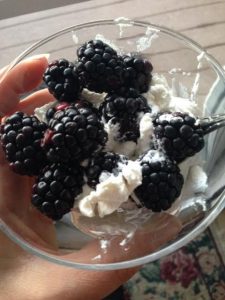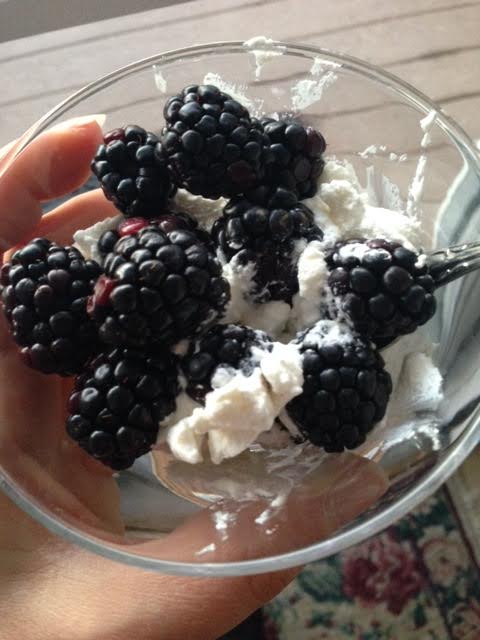 Dinner:
I had left over chicken and decided to make my Easy Chicken Enchilada Bake because I was busy baking all day for Christmas! Throw it all together and bake, done and ready in 30 minutes!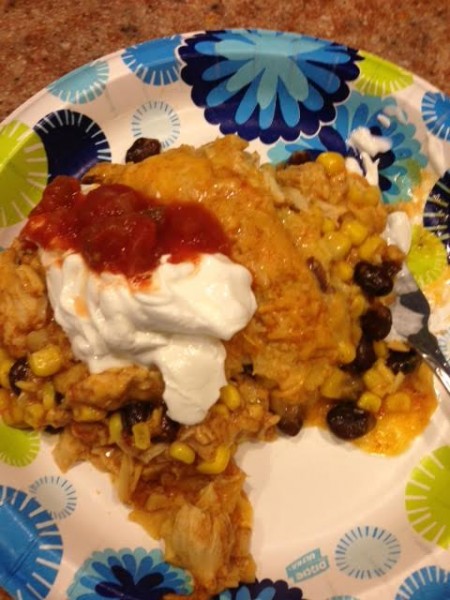 After Dinner Snack:
These are a picture of my almost finished Peanut Butter Cups, I just had to top with more chocolate and then let them harden. Only made 12 and it was a good thing as I ate 2 before I froze them. Sugar and Gluten Free!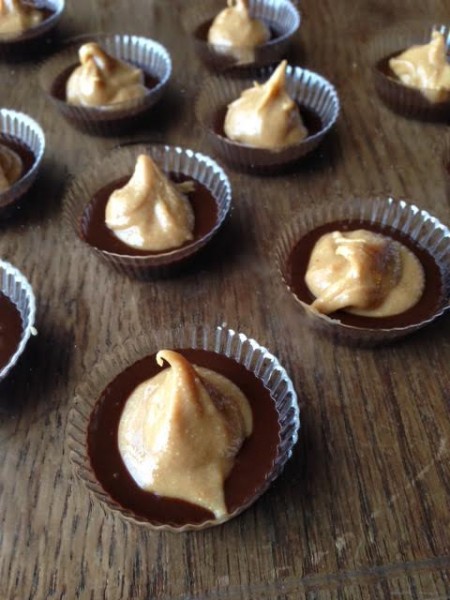 That's all for this week !! What are you making for Christmas? Are you trying to bake healthier or just making traditional things and not worrying about it?