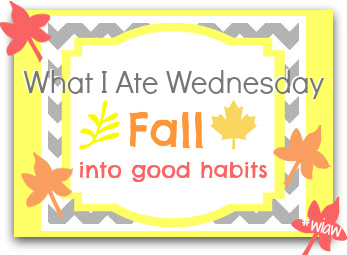 Happy Wednesday! This weeks food diary appears to be a bit better than last week but still not fabulously healthy. I think next week I will make sure you get to see a day I actually have to pack on lunch. You'll see that when I do, how much better I eat, than when I'm just home with the kids. It seems most Wednesdays and Thursdays are my days to cook up new recipes. Then I'm taking my food journal pics either of those days and I try the food of course, so it isn't always a balanced day. But nonetheless here is my day last Wednesday.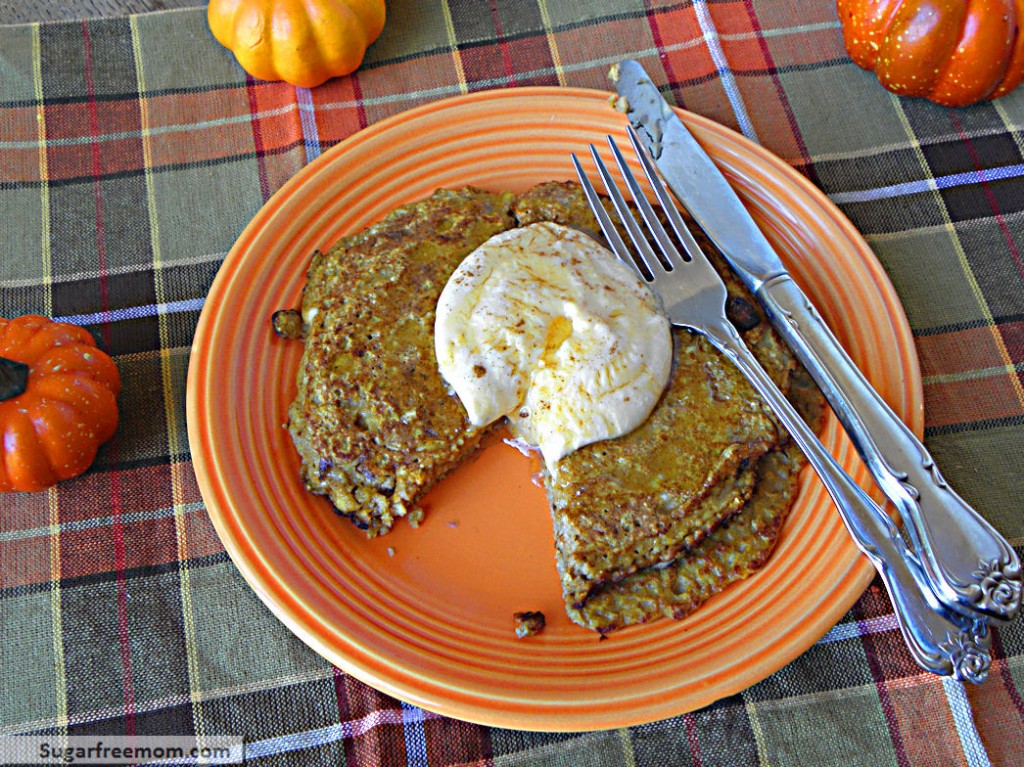 My new Pumpkin Protein Pancakes are fabulous so I made it again to get new pics for the post. They are super filling and high in protein without using protein powder. The pumpkin yogurt topping is soooooo good!
This here is my lunch. What is it you ask? It is failed oatmeal raisin cookie turned into baked apple crumble. And it was fabulous. No veggies in sight I know. But I was so full from breakfast and this was just easier than making a lunch since it was already cooked. I try not to let anything go to waste even when a recipe doesn't work so I improvised here. 🙂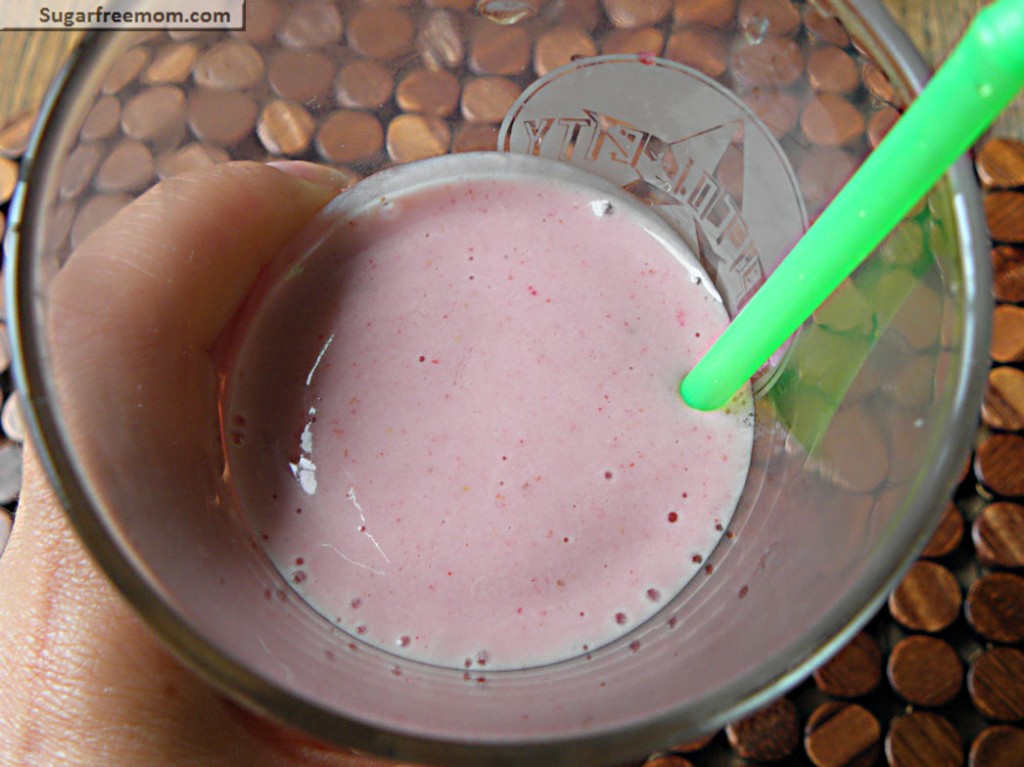 In the afternoon while I was working on a better oatmeal cookie 😉 I made this strawberry protein smoothie just adapting the fruit from this recipe. It held me over until dinner and I was busy with the kids so nothing else was eaten until dinner anyway.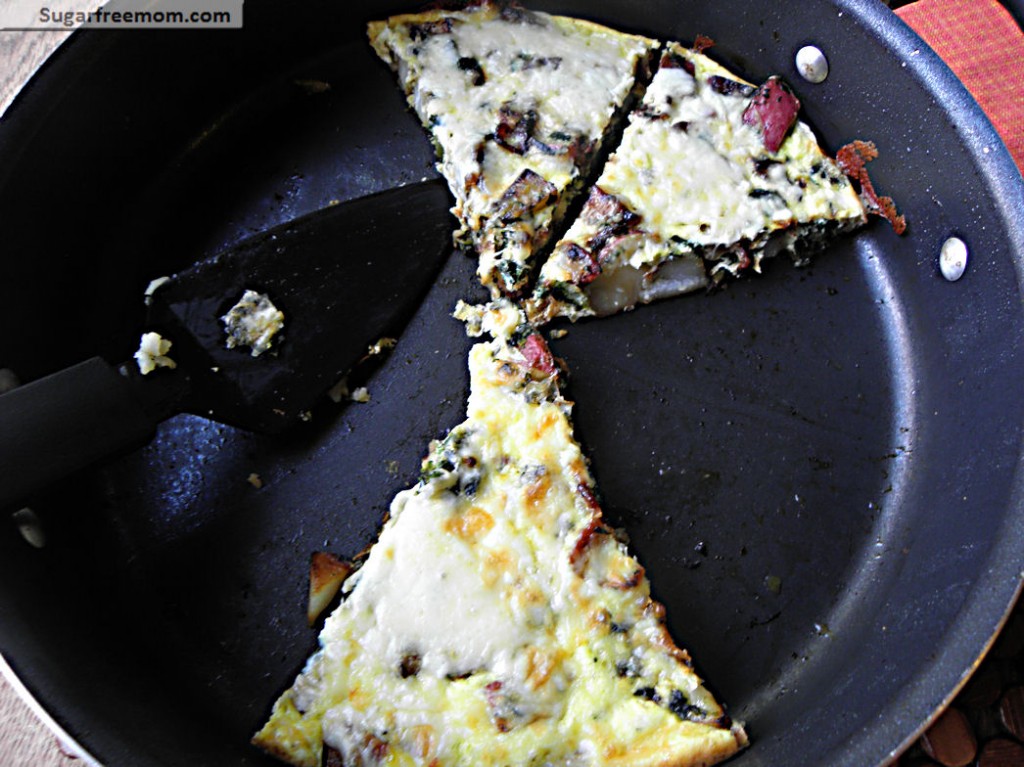 Almost forgot to take a picture before the family ate this up. On the menu was my Spinach Potato Cheesy Frittata with a salad.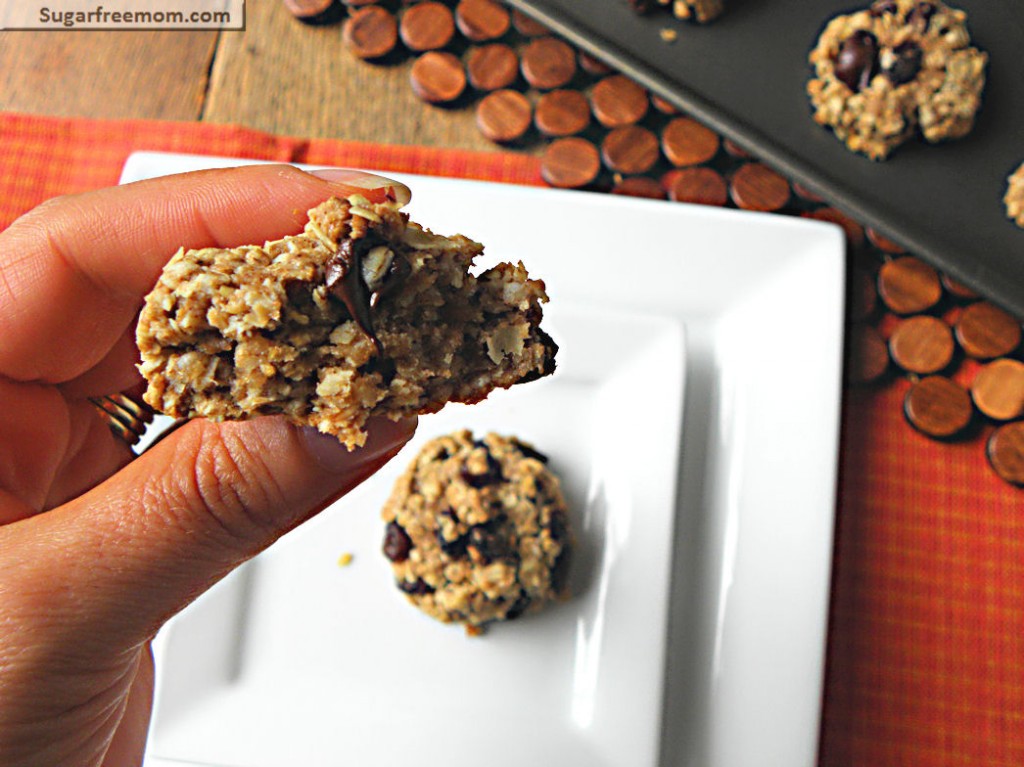 And by the end of the night I was able to eat two of these yummy, healthy, no sugar added cookies because this time I had recipe success! These babies will be posted tomorrow so stay tuned!
Head on over to Peas and Crayons to check out other foodies who love to share their own eats and recipes!
Until next week friends..........