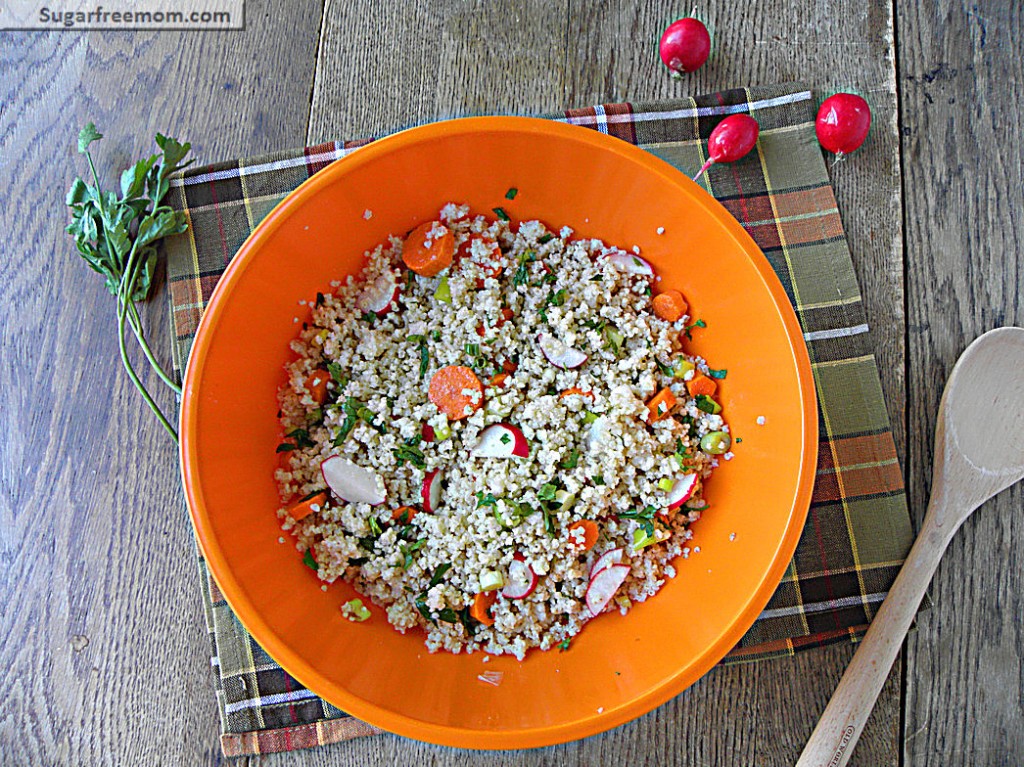 If you've never heard of millet you must be asking what in the world it is, right?
It's a small seeded grass predominately used as a cereal crop around the world for people and animals. Here in the United States it is mostly used for bird seed, go figure. 😉
But it is really the perfect grain for those with celiac disease or gluten sensitivity, as it is completely gluten free. And even for those like me who just like to change things up every once in awhile!
Millets are rich in B vitamins (especially niacin, B6 and folic acid), calcium, iron, potassium, magnesium, and zinc. And it has a good amount of protein as well.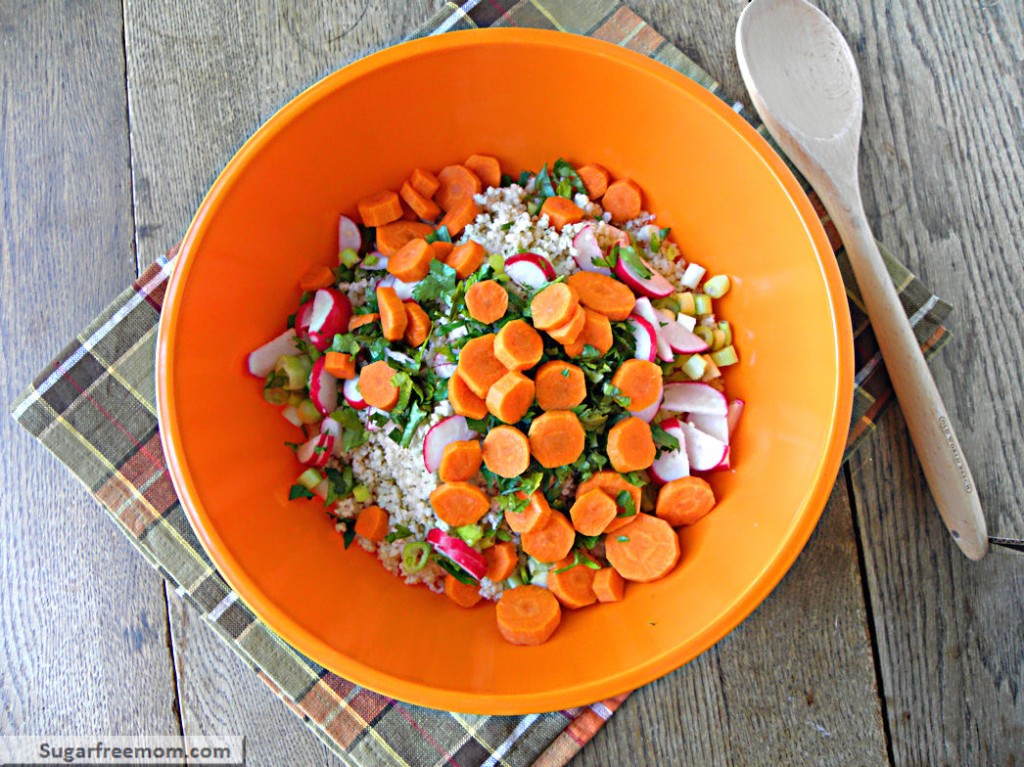 Next week I'll be sharing a breakfast porridge recipe with you but for today I wanted to share the simple salad I made last week that even the hubby who is the meat and potato man really loved. We enjoyed it as a side to some fish we baked. A nice replacement for brown rice every once in awhile. Making it ahead and enjoying it chilled is my favorite way to eat it.
You could change out any vegetables to suit your tastes, it is extremely versatile just like my other favorite seed QUINOA. You can check out all my quinoa salad recipes here.
You could also make this a main dish entree simply by adding in some other protein like chicken or even soy beans. However you choose to try it I am sure you will enjoy it. 🙂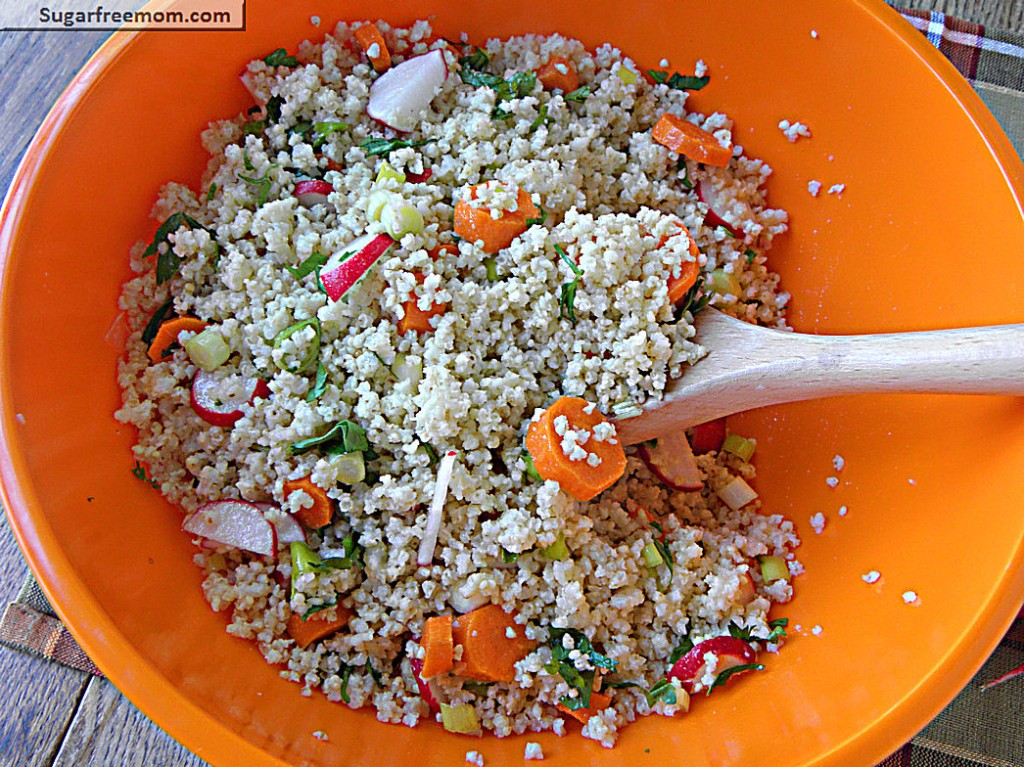 Adapted from Chow.com
Toasted Millet Salad
[sc:Ziplist]
Ingredients
1 cup millet
2 ½ cups water
1 ½ teaspoons salt
½ cup halved and thinly sliced radishes
½ cup finely chopped fresh Italian parsley
3 thinly sliced scallions
1 cup diced carrots
2 tablespoons extra virgin olive oil
2 tablespoons apple cider vinegar
¼ teaspoon pepper
Directions
Heat a large pot over medium high heat, add millet and cook until lightly browned, about 5 minutes. Once browned add water and a ½ teaspoon of salt. Bring to a boil. Reduce heat to low. Cover and simmer for 20 minutes or until millet is tender. Remove from heat and let cool. In a large serving bowl combine radishes, parsley, scallions and carrots. In a small bowl whisk together oil, vinegar, 1 teaspoon salt and pepper. Stir cooled millet into serving bowl, pour in dressing and mix well. Serve chilled or room temperature. Makes 6 cups.
Nutrition Info
Servings: 6 (1 cup)* Calories per serving: 181* Fat: 6g* Cholesterol: 0mg* Sodium: 409mg* Carbs: 27g* Fiber: 4g* Sugars: 1g* Protein: 4g* Points+: 5*
Other Recipes you might like: