Best Recipes of Sugar-Free Mom blog 2014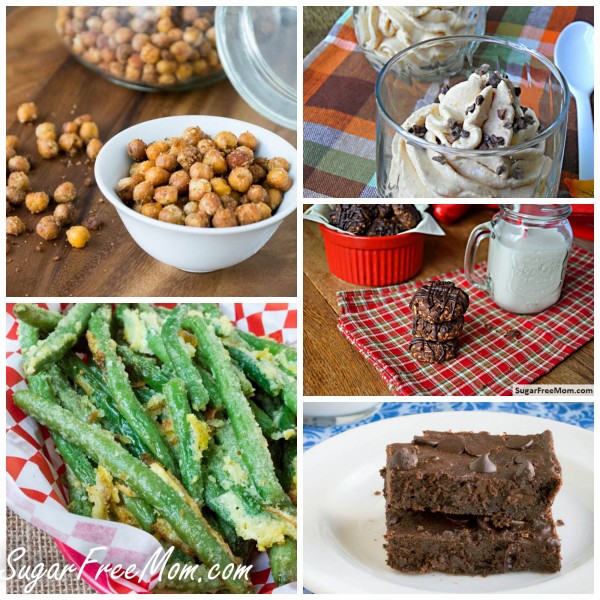 I'm not usually surprised by much but when it comes to having a blog you just never know what's going to take off and go viral and what's going to be a complete fail. I'd like to think all my recipes are successful since we eat them a and love them and you all comment and share them. But some get special attention more than others and that's what I'm showcasing today.
All the Very Best Recipes as of last January 1st, 2014 until today. Last year I shared my Top 10 Most Pinned Recipes of 2013 and in 2012 I went with the most comments on the recipes to determine the best of the best. But this time I went for the stats from Google to determine the most pageviews on my recipes.
Not surprising but #10 and #2 and #1 have continued to be in the top 10 since 2012!!
Without further ado, here are the top 10 most viewed recipes for 2014!
10. Garlic Parmesan Roasted Chickpeas My kids favorite snack which also made it into the Clean Eating Magazine in Jan/Feb issue 2012!
9. Oven Fried Garlic Parmesan Green Beans A pretty new recipe just made in November and all ready gaining speed. Like a french fry only healthier!
8. No Bake Sugar-Free Chocolate Peanut Butter Oat Cookies These look like a lot of work but made without baking is probably why they are so popular. And who can resist the combo of peanut butter and chocolate!
7. Low Carb Pumpkin Cheesecake Mousse Smooth and low carb, this is a recipe I make throughout the year whenever I feel the need for cheesecake!
6. Sugar-Free Chocolate Brownies fudgey and chocolatey without sugar is a win for me!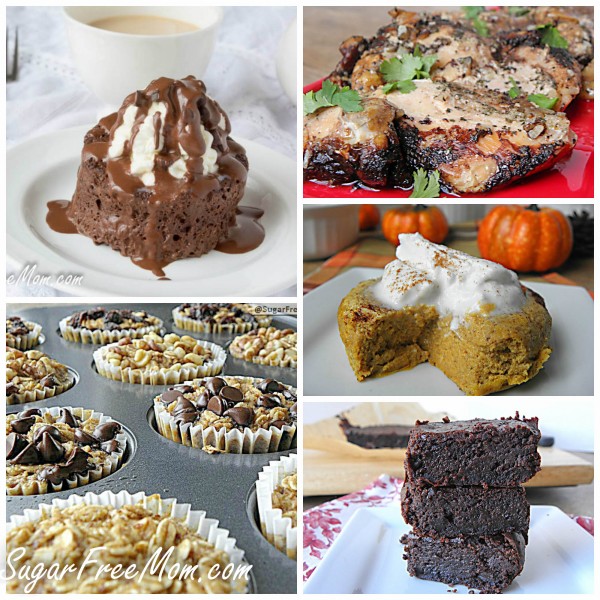 5. Flourless Sugar-Free Chocolate Brownies These won many of you over when you heard they have no flour. Yet the secret ingredient is such a surprise yet not even my own hubby or children even know what's in them to this day!
4. 1 Minute Chocolate Mug Cake I love this recipe because I can have cake whenever I want and not feel any guilt whatever. It's low in carbs and pretty healthy for a chocolate cake!
3. Crock Pot Balsamic Chicken Thighs Another beloved recipe that works for busy families. Throw in the crock, make it with bone in or boneless or chicken breast instead of things, either way it always perfectly mist and a family friendly winner.
2. Healthy Pumpkin Pie Custard Crustless, simple ingredients everyone has on hand and low in carbs and calories. This is a snack that can be made all year not just for fall pumpkin season!
And Reigning at number 1 for the 3rd consecutive year is my
1. Personal Sized Baked Oatmeal Cups with Individual Toppings!!! I think these are just much loved because of the versatility with individual toppings. Everyone is still eating oatmeal yet can personalize as they like. It works for me!
Happy New Year!!