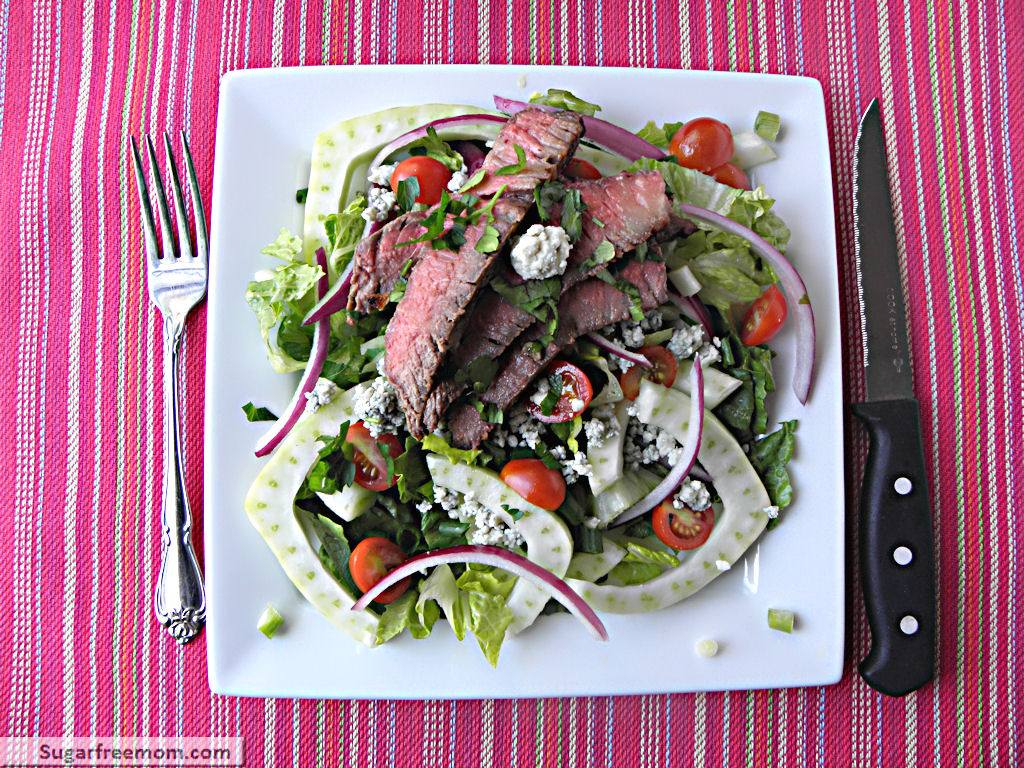 Having a delicious salad for dinner on occasion is a great way to lighten up on the carbohydrates a bit during the week. But would just the talk of a salad for dinner make your partner roll their eyes? That would be my hubby. Whenever I've made my Quinoa Chicken Cherry Salad or my Quinoa Edamame Feta Salad, I need to make it for friends or just for myself for lunch.....hubby would NEVER eat it. Why? Because he's a meat and potato man. So I, of course, love a challenge and was determined to help him ENJOY a salad for dinner.
If you too are looking for a hearty salad to serve for dinner to your man---THIS would be the one! Put some steak on this salad and HE will eat it happily for dinner and love it too.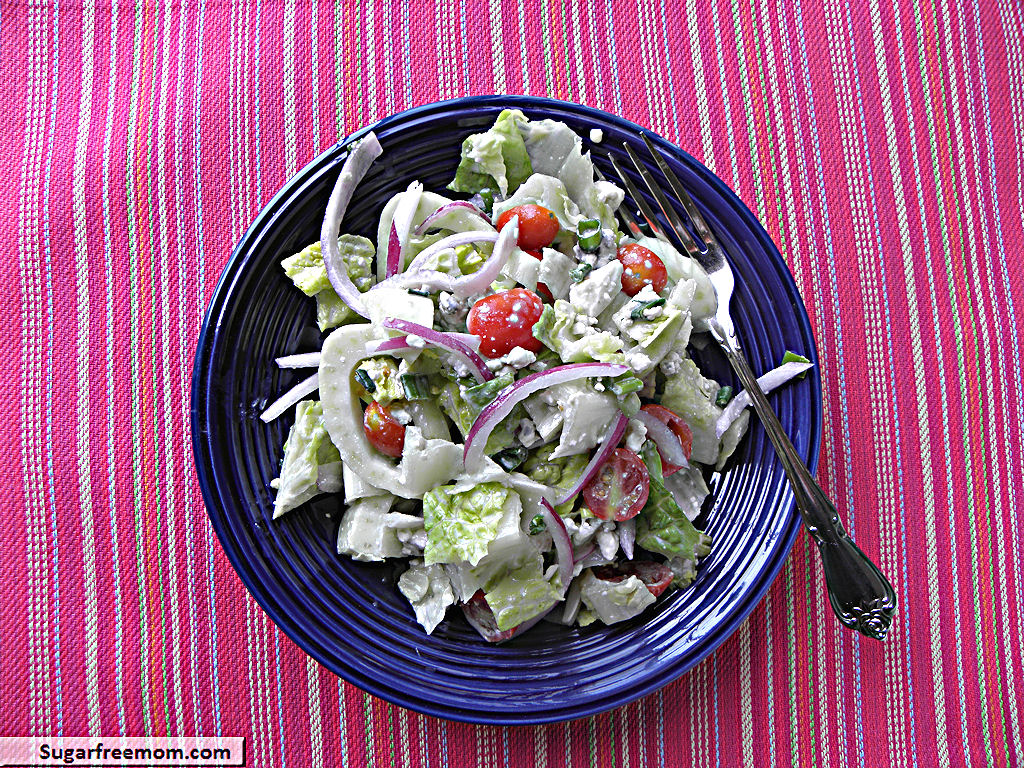 Of course this salad is already perfect on its own! So if you want to skip the steak, its a perfect lunch or even add another protein like my Parmesan Crusted Baked Freezer Friendly Chicken Breasts!
Blue Cheese Fennel Steak Salad
[sc:Ziplist]
Ingredients
1 fennel bulb, sliced
1 cup cherry tomatoes, halved
2 cups romaine lettuce
½ red onion, sliced
3 scallions, chopped
½ cup blue cheese, reduced fat, crumbled
1 tablespoon extra virgin olive oil
½ tablespoon red wine vinegar
6 ounces cooked Marinated London Broil or steak of choice, sliced or chopped
salt and pepper to taste
Directions
Add all ingredients to a bowl except the steak, oil, and vinegar. Toss the salad with the oil and vinegar, salt and pepper. Divide the salad into two serving bowls or plates and then top with 3 ounces of steak for each salad.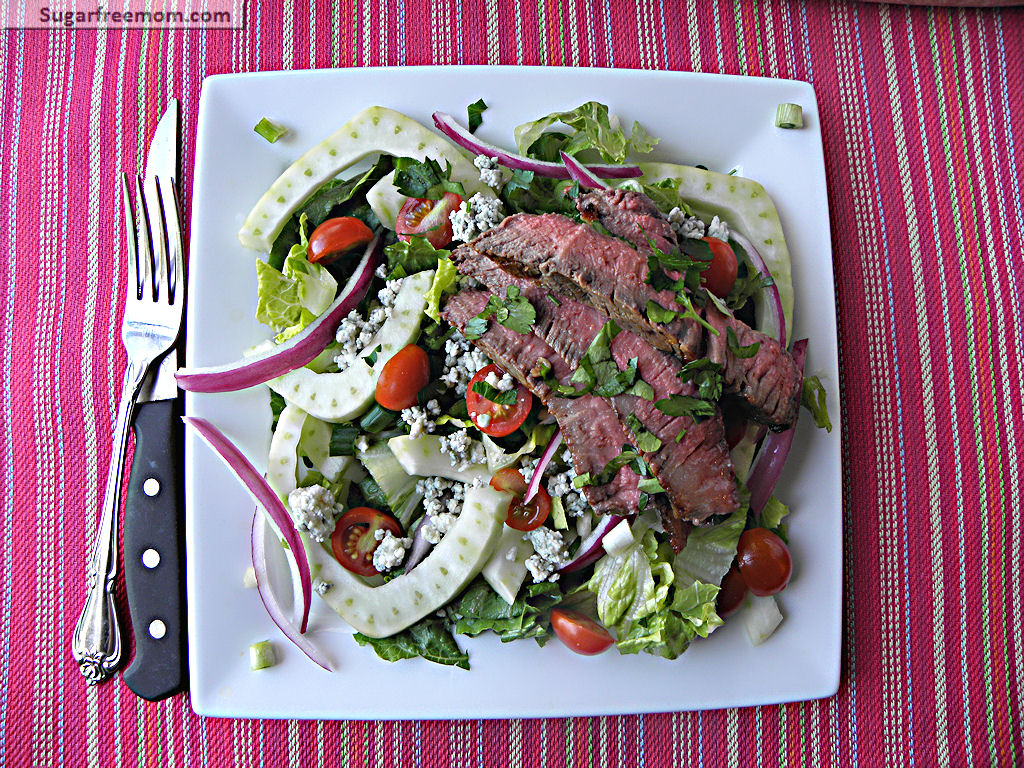 Nutrition info for salad alone:
Servings: 2* Calories per serving: 208* Fat: 12g* Fiber: 6g* Carbs: 16g* Protein: 3g* Points+: 5*
*See this Marinated London Broil recipe for its nutrition info.