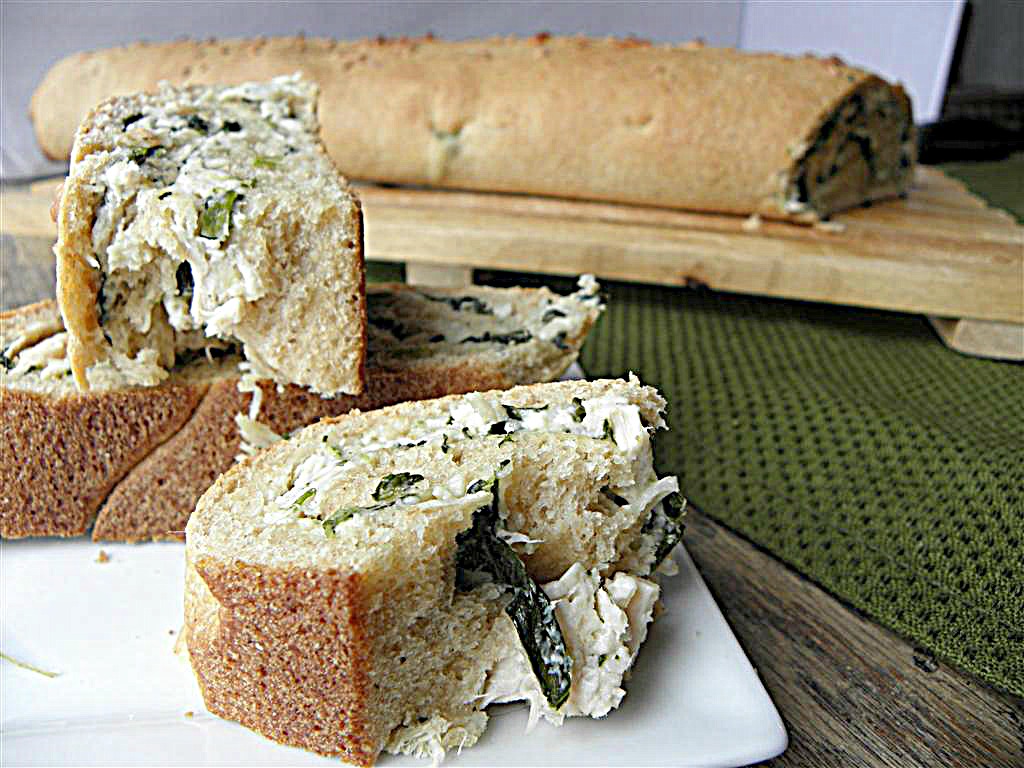 Do you like easy dinners that please everyone? How about using left overs, like chicken?
This recipe is for you! Left over chicken gets a make over!
This homemade dough is fabulous and there is NO white flour in it at all!
You can use any dough you have, but you will need about 2 pounds of it to make this large calzone. My family loved it and even the children's friends that were sleeping over who don't eat spinach, ate it and enjoyed it as well.
NOW that is saying something!
Nutrition Info
Servings: 12* Calories: 211* Fat: 12g* Fiber: 2g* Carbs: 13g* Protein: 15g* Points+: 6* Old Points: 5*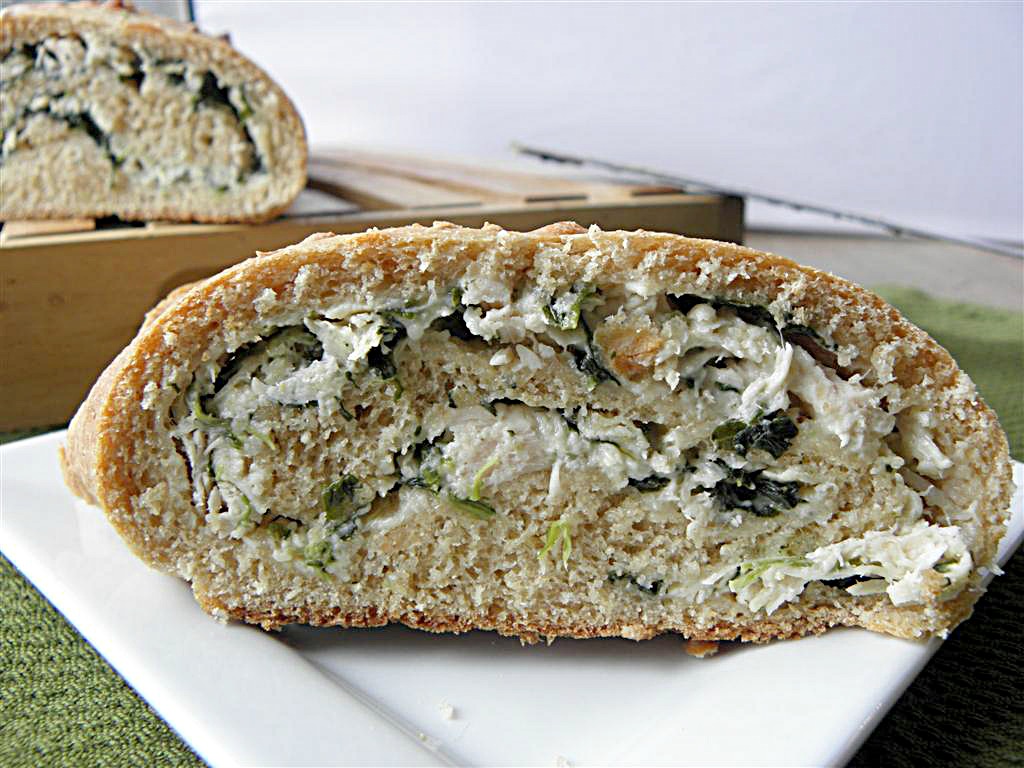 This recipe is being shared at Women Living Well, Tasty Tuesday, Eat At Home.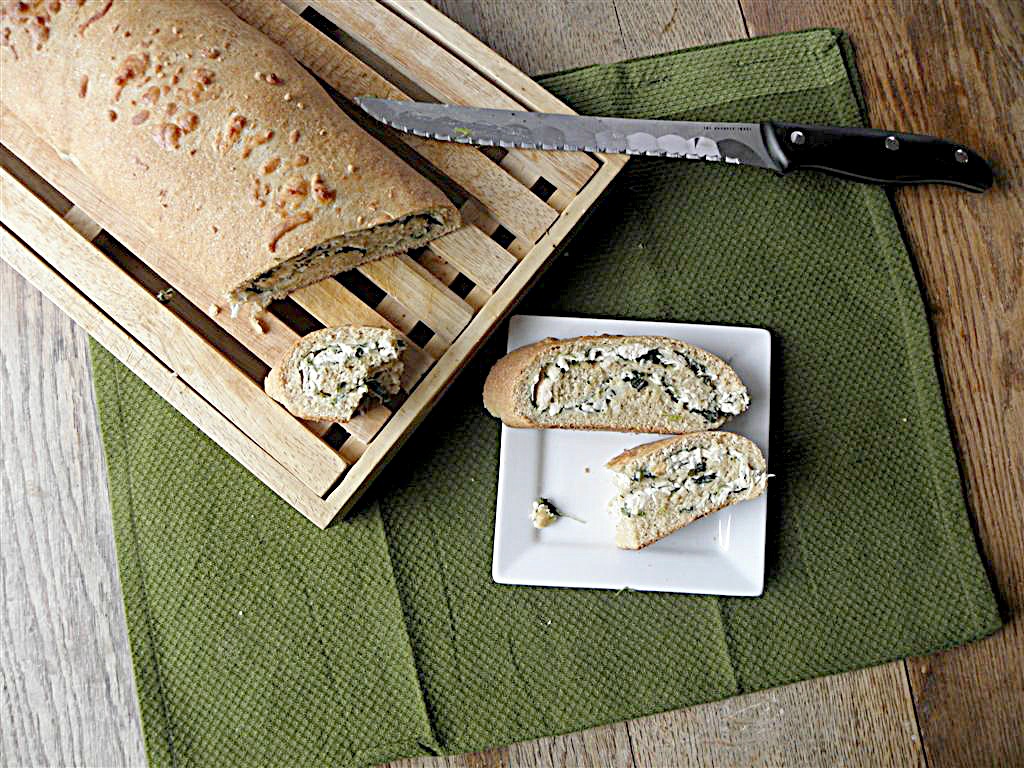 Typically an alfredo sauce is made with heavy cream, butter and Parmesan cheese. I lightened it up by using cream cheese and mozzarella. Still fantastically creamy!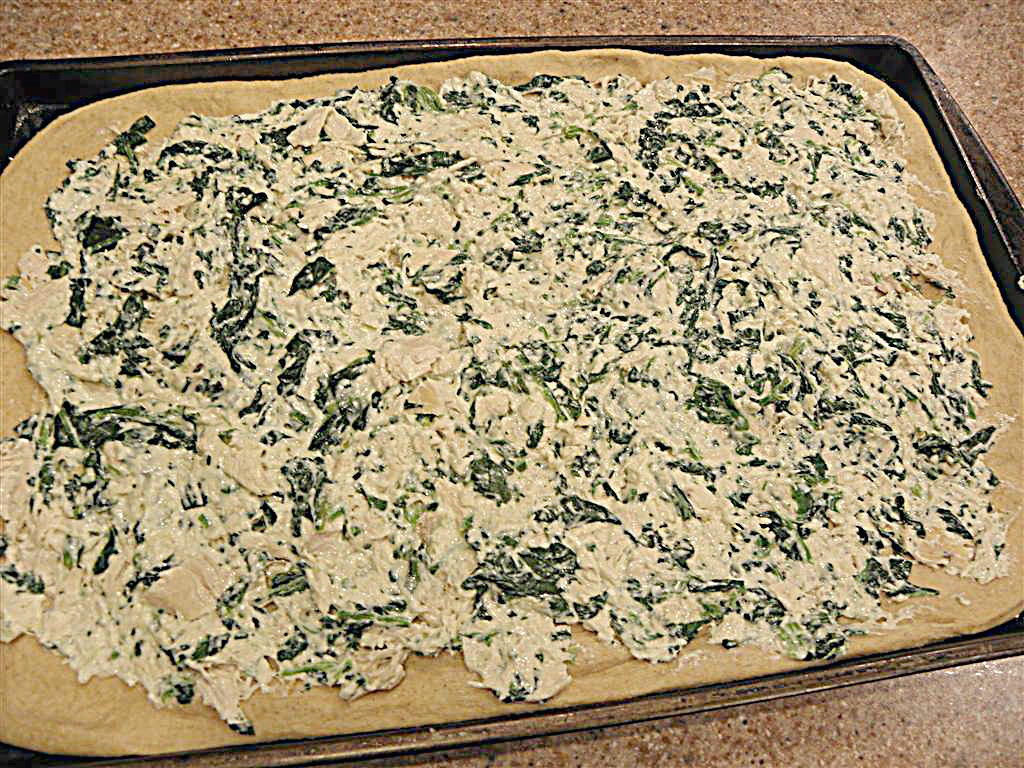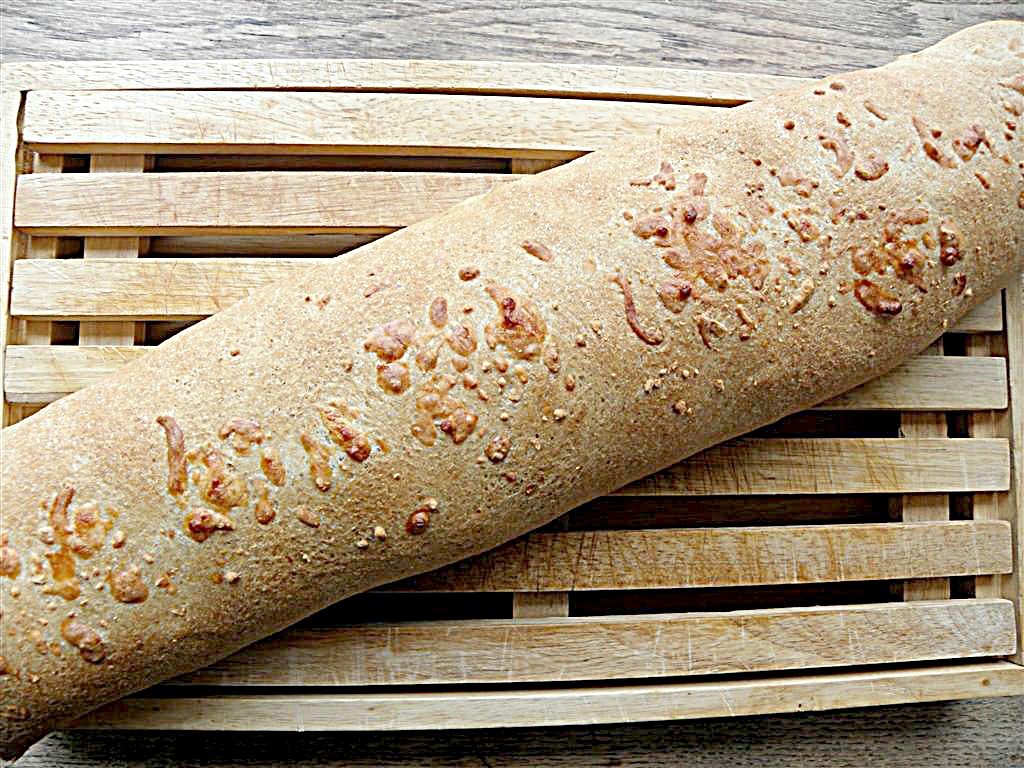 Have some wonderful sides with is like Fresh Fennel Salad, Oven Fried Parmesan Zucchini, Garlic Fries, Cucumber Feta Salad or even Winter Fruit Gazpacho!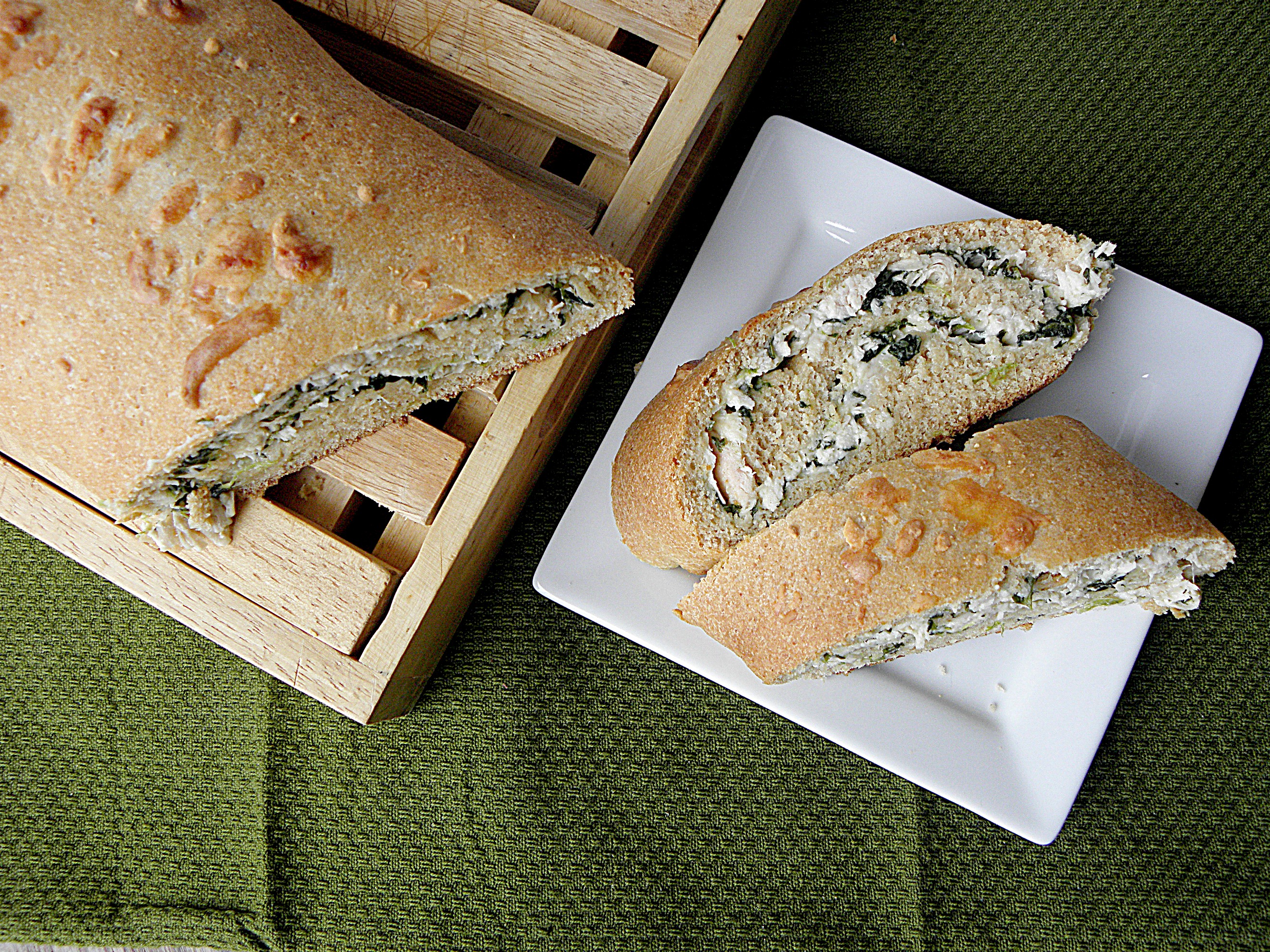 Chicken Spinach Alfredo Whole Wheat Calzone
[sc:Ziplist]
For the dough:
3 cups white whole wheat flour
1 teaspoon salt
2 teaspoons baking powder
1 cup water plus 4 tablespoons
2 teaspoons active dry yeast
4 tablespoons extra virgin olive oil
2 tablespoons honey
nonstick cooking spray
Directions
In your stand mixer bowl, combine the flour, salt and baking powder. Make a well in the center of the dough.
In a separate small bowl mix oil, honey, warm water. Add yeast but don't stir it and let it sit for about 10 minutes until you see some foam form from the yeast.
Pour the wet mixture into the dry ingredients and mix until well combined at setting 2 for about 2-3 minutes.
Once combined change to your dough hook and keep setting at 2 and let the machine go for about 10 minutes or knead by hand for 10 minutes.
Remove your dough and place into a bowl sprayed with nonstick cooking spray. Cover with a towel and let rise for at least half an hour, but an hour is better.
Once risen, knead by hand for a minute or so and spread dough by hand onto a baking sheet sprayed with nonstick cooking spray or use a rolling pin.
For the stuffing:
1 teaspoon garlic, minced
2 cups cooked chicken, chopped
1 tablespoon oil
2 cups spinach, chopped
½ cup cream cheese, light
1 cup shredded mozzarella, reduced fat
salt and pepper to taste
Directions
Preheat oven to 400 degrees.
Heat the oil in a saute pan , add garlic and spinach and saute until wilted.
Add the chicken and cream cheese and mix until combined well.
Add the mozzarella and cook until melted throughout.
Season with salt and pepper to taste.
To Assemble:
Spread the mixture over the entire dough.Starting on the longest side of the dough, start rolling the dough over until you reach the end. Make sure seam side is down on the pan. See this post of my Bacon Cheeseburger Calzone to view pictures of rolling the dough. Bake for 15-20 minutes until golden brown.