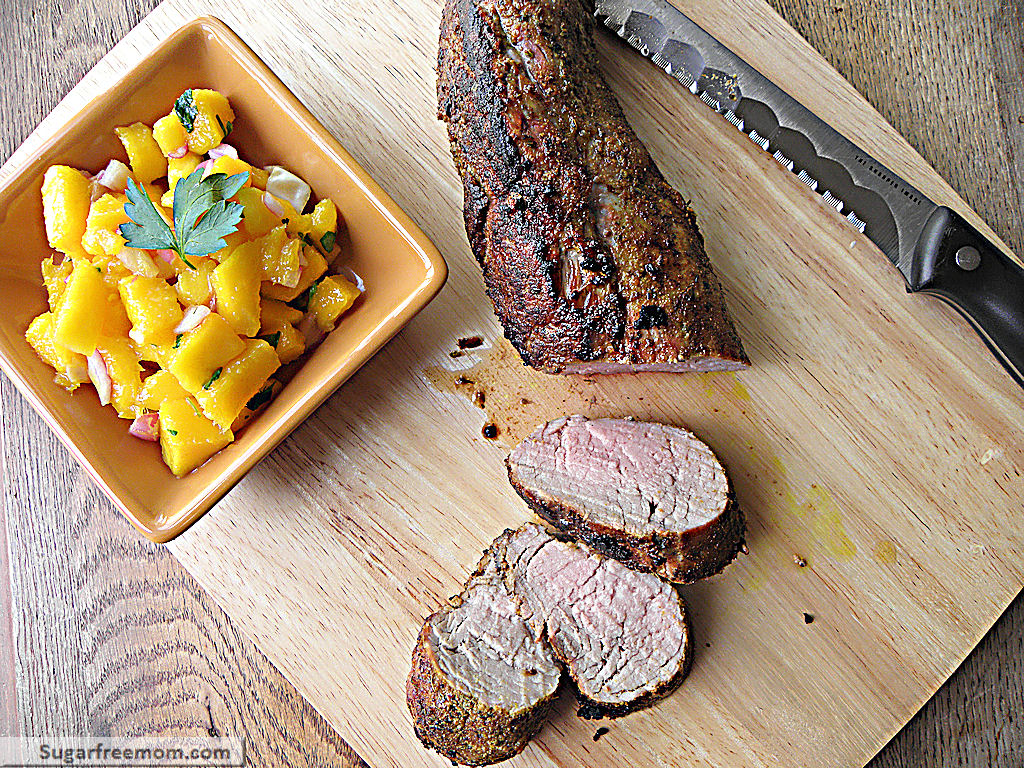 Need a change from chicken or fish, but still need low calories?
THIS is your meat friends!
Super low in calories and super Delicious! This is also very quick in the oven. Searing it on the stove is the key. It retains all its juices and it won't disappoint.
I make pork tenderloin weekly in our house simply because I have picky kids that don't like much meat at all or at least not any type of chewy meat. This melts in their mouth and they ALWAYS eat what I plated them.
Weight conscious, kid friendly.....Win win to me and hopefully to you. 🙂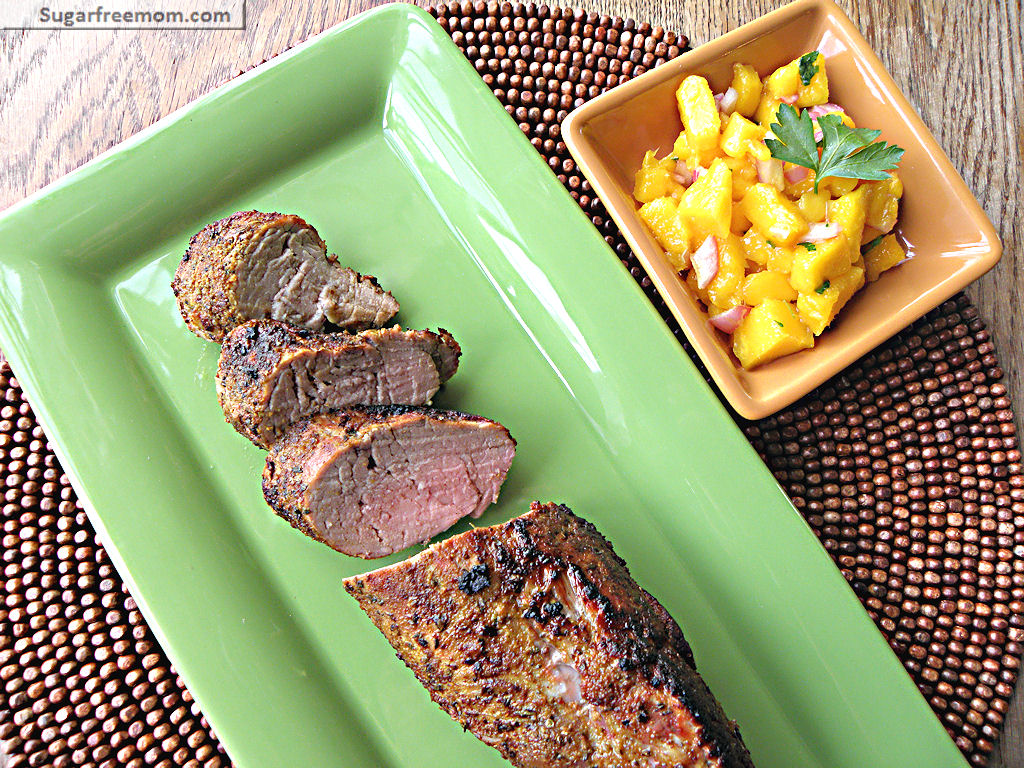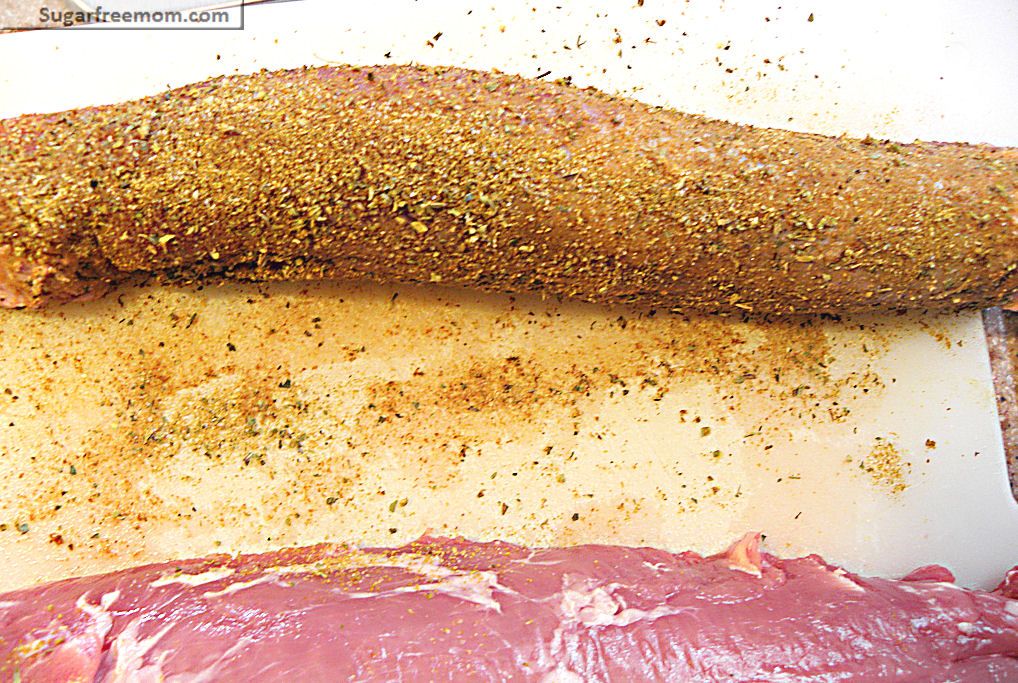 My package had two loins in it, but the seasoning mixture I made is only enough for one tenderloin. I made the other purposefully plain for the children.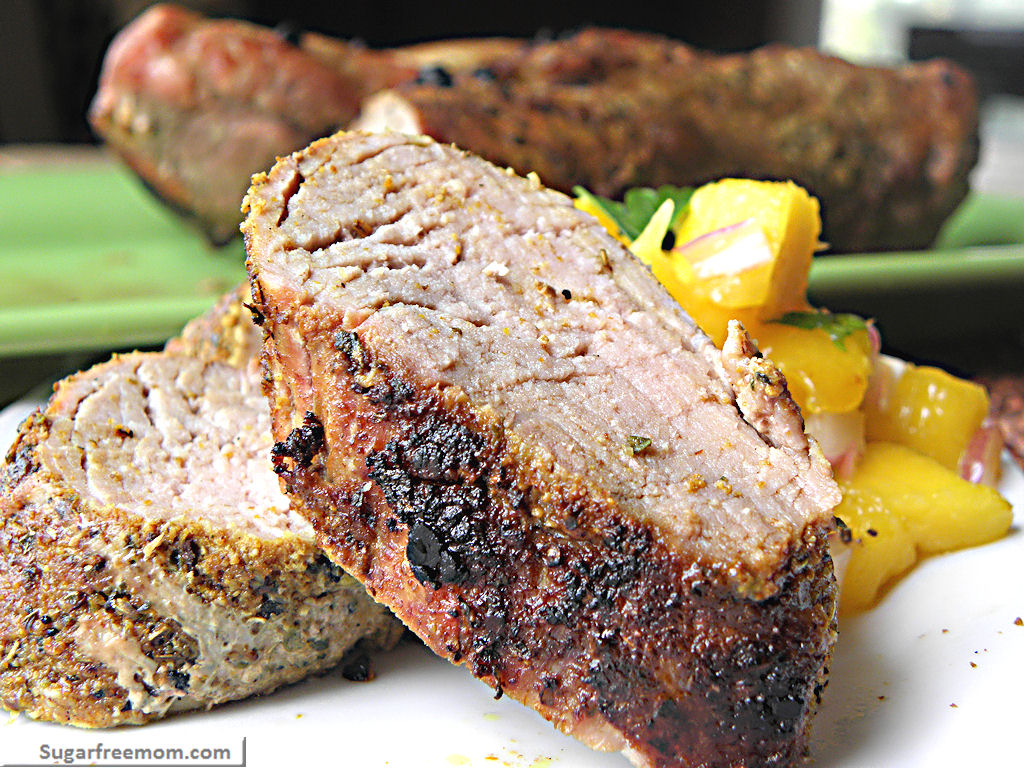 Other sides that would be yummy with this fantastic main course:
Basically ANY side would be delicious with this meat!
*Recipe adapted from Ellie Krieger
Spice Rubbed Pork Tenderloin
Author:
Ingredients
•1 ½ pounds pork tenderloin
•1 teaspoon salt
•1 teaspoon dried oregano
•1 teaspoon coriander
•1 teaspoon garlic powder
•1 teaspoon curry powder
•1 tablespoon extra virgin olive oil
•1 teaspoon minced garlic
Instructions
Preheat the oven to 450 degrees.
Mix all the dry ingredients together in a small bowl.
Sprinkle the dry mixture all over the pork and rub it in. Set aside.
Add oil to a large skillet and heat over medium high heat, add garlic and saute for about a minute.
Place the pork into the skillet and cook for about 10 minutes, turning over to brown on all sides.
Remove pork from skillet and place into a roasting pan.
Bake for 20 minutes. Let rest 5-10 minutes and then slice and serve with [url:1]Mango Salsa.
[/url]
Serving size:
4 ounces
Calories:
139
Fat:
5g
Carbohydrates:
0g
Fiber:
0g
Protein:
23g
Notes
Weight Watchers PointsPlus: 3*