This post and photos may contain Amazon or other affiliate links. As an Amazon Associate I earn from qualifying purchases. If you purchase something through any link, I may receive a small commission at no extra charge to you. All opinions are my own.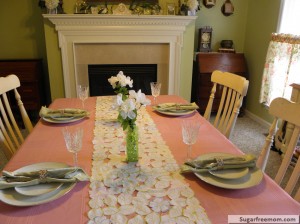 Good Morning to you!
Today is not going to be a restful day as I usually like to enjoy but it will be productive!! Food prepping for the week ahead is essential today as the 3 kiddies and I will be having cubscout day camp all week. Yep, I'm the den leader, rain or shine we are all going. Heat wave or not, yep, we will be outside. We will love every minute of it (well maybe they will more than I, but I do it for the memories!) 🙂
So I've got the hubby doing a lot of grilling this week for us and I just don't want to come home from being outside all day and have to cook inside and heat up the kitchen. I've got only one new dinner recipe planned this week and a a new make ahead breakfast recipe for myself I can't share yet but that's about all I can handle this week!
So you'll see me posting my usual recipes in the early morning and you most likely will not see any comments form me till late afternoon or evening since they do not allow us to use our phones except for picture taking. But If you're on Instagram or Twitter with me, you'll catch more of my everyday pics of my life. It's a lot easier to upload pics to Instagram than FB so I post more there, I hope you'll follow me!
Here's what's cooking this week at our house!
Breakfast
Dinners
Have a fabulous week ahead friends!