Low Carb Keto Menu Week 26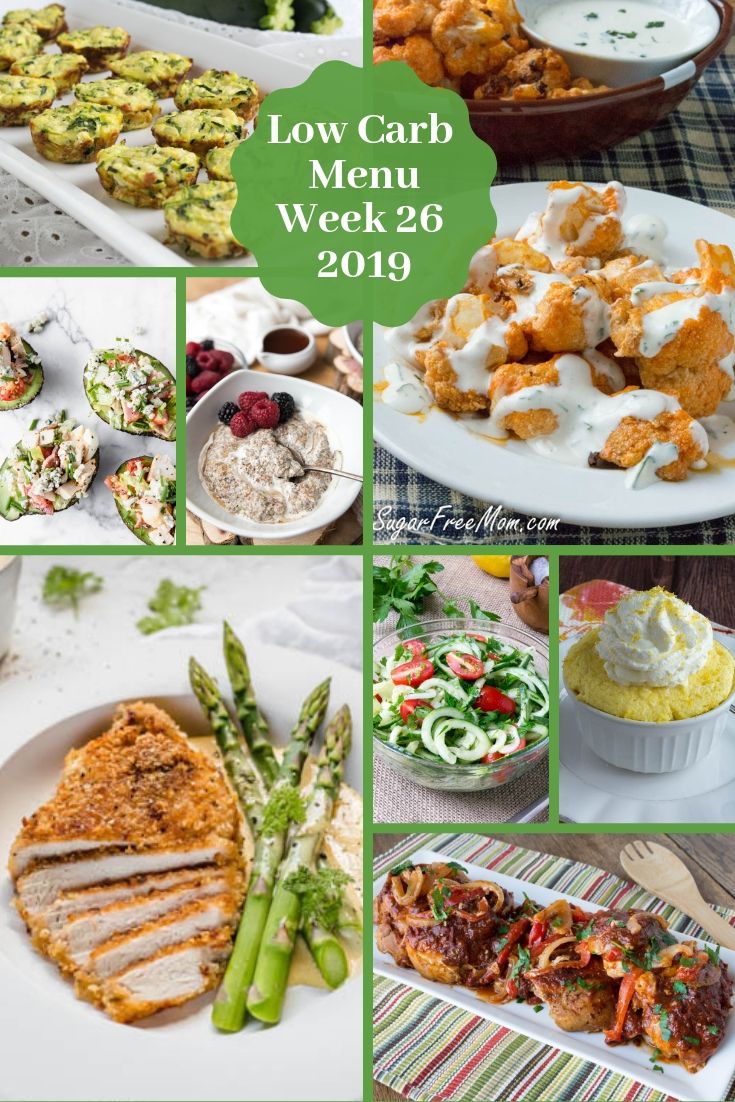 Prepping Keto Low Carb Meals
If you've been on a low carb and/or keto diet for some time now, you know prepping your food for the week ahead is one of the most important things you can do for yourself. If you have a family like me, knowing exactly what is for dinner helps so much on those busy weeknights. Being able to take out the beef, chicken or fish to thaw the night before is a helpful start. But did you know you can even do a bit more prepping with some of my meals. I've got casseroles and quick salads on the menu this week. Some sides and breakfast items that can all be made ahead, preferably on the weekend so you can enjoy an easier work week ahead. Chopping vegetables and sealing them well in a gallon bag in the fridge is always a good idea. Making keto desserts on the weekend will not only make your family happy but will be fantastic when you are really craving a treat during the week. Having a low carb dessert ready on hand makes you less tempted to stray from this way of eating.
Here's what's on the menu this week:
Some of your breakfast options will be more work than others, but this make ahead Hot Keto Cereal will be easy and delicious!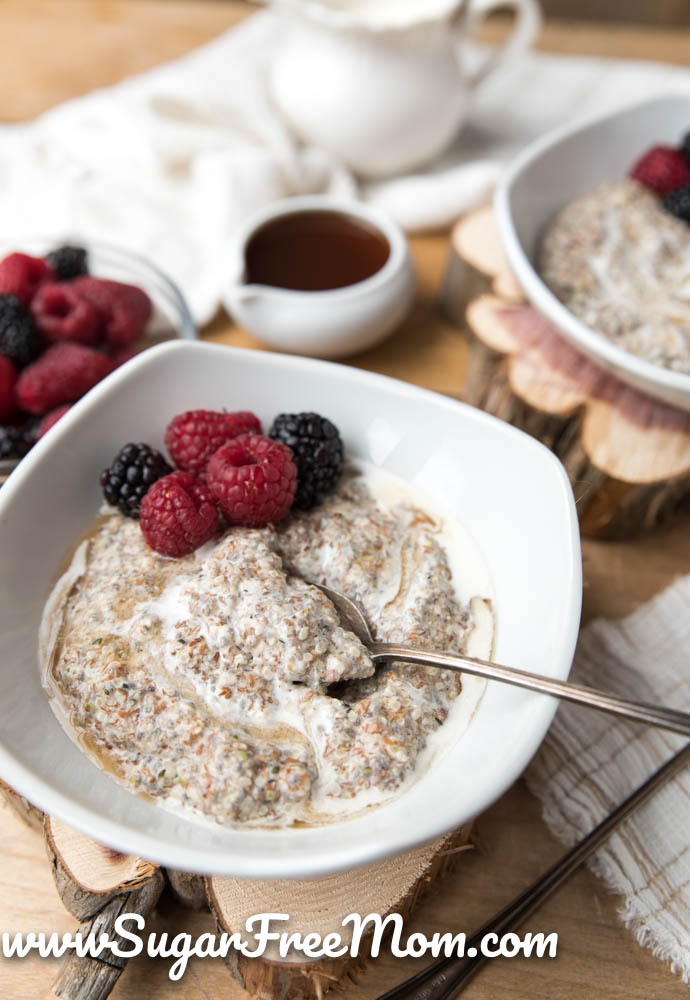 Some quick and easy salads for warm summer days will be refreshing and fast, like this Cucumber Noodle Lemon Gremolata!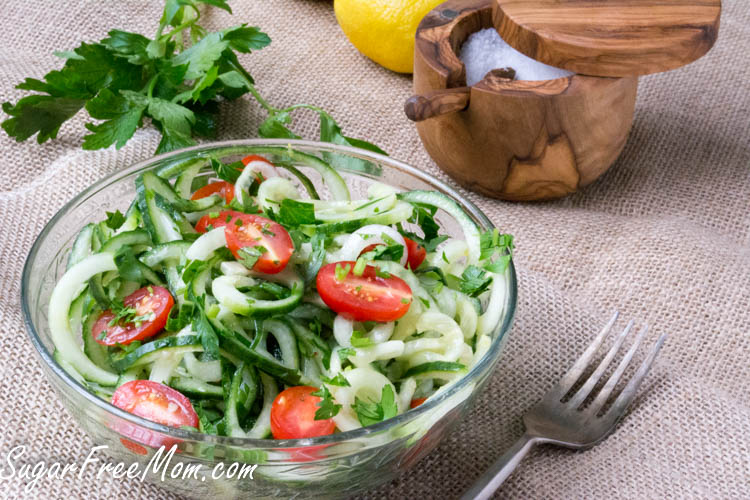 Some dinners on this weeks meal plan will also be an easy prep ahead meal like my Beef Stroganoff Casserole and Crispy Pork Cutlets.
And for desserts you can make on the weekend, you will love this NO BAKE HAYSTACK COOKIES!!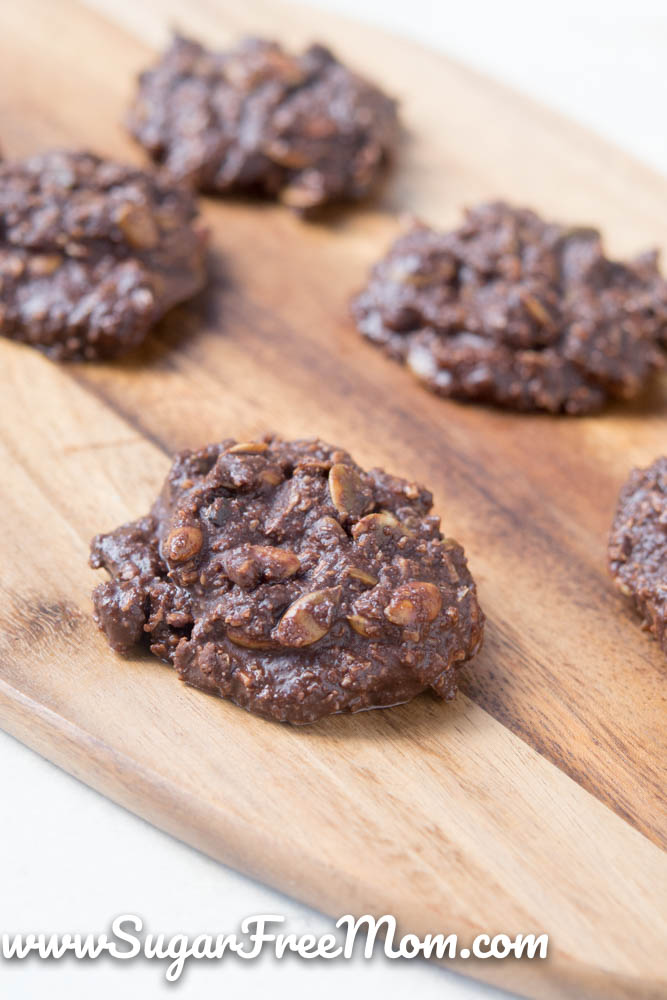 It's a great week of healthy, low carb, keto meals and your family will love it all! Hope you enjoy your week and start prepping in the kitchen so you can have more time with your family out of the kitchen!
Meal Plan Membership
If you love recipes like this for yourself and family, you might be interested in my meal planning membership. Weekly low carb keto dinner meal plan sent to your inbox every Friday with shopping list. The best part about my meal planning feature is that if you aren't interested in one of the dinner meals you can swap it out for something else! You can even change serving sizes and the shopping list will adjust! It pretty amazing software and I hope you'll take advantage of it. You can have a sustainable low carb/keto lifestyle when you're well prepared and planning meals is the key! LEARN MORE TODAY!
Since January 1st I've added a meal planning membership that provides you a weekly menu plan with detailed shopping list. Once you receive the meal plan in your email, all you have to do is print the shopping list. You get the new weeks menu each Friday and the week begins on Sunday so that allows you to food shop Friday or Saturday to get ready for the week ahead.
Unlike other meal plans you may have tried, this meal plan is adjustable! This means if you're not crazy about a particular meal, you can swap it out for something else and the best part is that the shopping list adjusts accordingly! Besides that, if you don't have a large family like I do, you can adjust the servings of all the meals and again the shopping list will adjust. It's pretty amazing software!
Week 26 menu is up today and will be mailed out tomorrow for all members. This means you can get started this weekend! LEARN MORE!