These Beautiful Creamy Low Carb, Sugar-Free Truffles are luscious Cheesecake filled with pumpkin spice flavor making them the Easiest No Bake, No Fuss Autumn Recipe of the Season!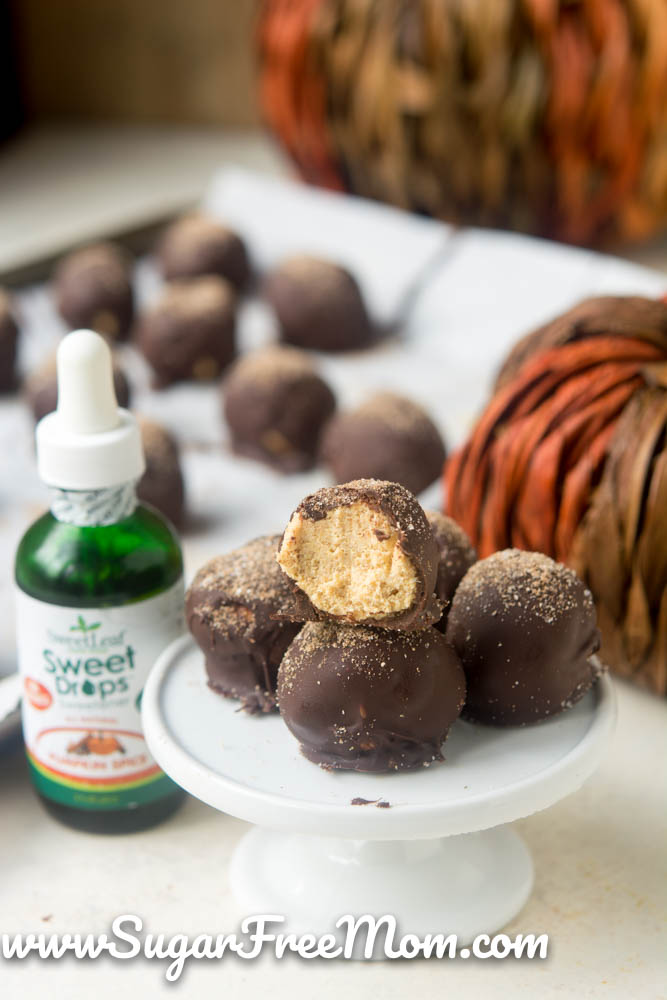 When it comes to dessert recipes for the Fall season, I'm all about quick and easy and no fussing in the kitchen. We're constantly out and about during these few months when the weather is still delightful to be outside and we're squeezing in as much outdoor time as we possibly can before winter hits us.
My children and hubby aren't the major pumpkin fans in our home. I am! I'm always excited to make new pumpkin recipes each fall and this year is no exception! While pumpkin isn't their first choice, cheesecake is always a win in my home. They'll take it anyway they can get it and this no bake recipe wins on all accounts. Easy for mom for the way!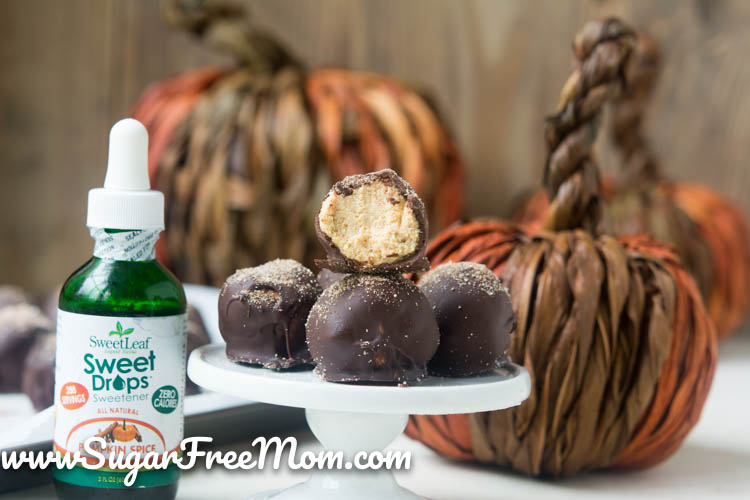 I've got quite a few recipes with pumpkin that are no bake recipes you might love, like my No Bake Pumpkin Cheesecake, these Pumpkin Cookie Dough Bites and my all time favorite, Pumpkin Cheesecake Mousse!
Here's my video to show how easy this recipe is to make!
But whether you love pumpkin or cheesecake or no bake recipes, today the recipe is all about portion control because I can guarantee you will find it hard not to eat just 1 or 2!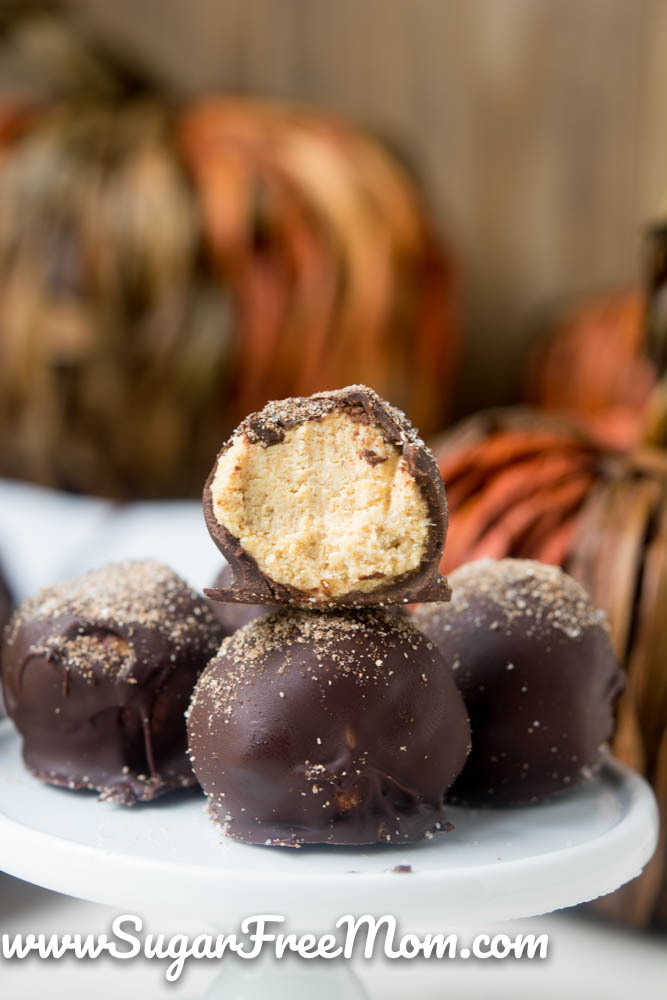 If you're into more Chocolate and Pumpkin recipes you will love Chocolate Pumpkin Mug Cake and this Chocolate Pumpkin Layered Mousse Cake! 
Here's the link to the Pumpkin Stevia and the Sugar Free Chocolate I used!
Hope you enjoy these as much as we did! Please head over to the Sweetleaf Website to view my recipe, see nutrition info and also with their new updated website you can now easily print any recipe! My link to the recipe is below thank you!
Disclaimer: This post has been sponsored by Sweetleaf Stevia. Thank you for supporting the brands that keep this website running and providing you free recipes.