This beautiful layered mousse cake is gluten free, grain free, nut free, sugar free and low carb as well!! You won't find a prettier dessert or easier one to make for the holidays than this no bake sensation!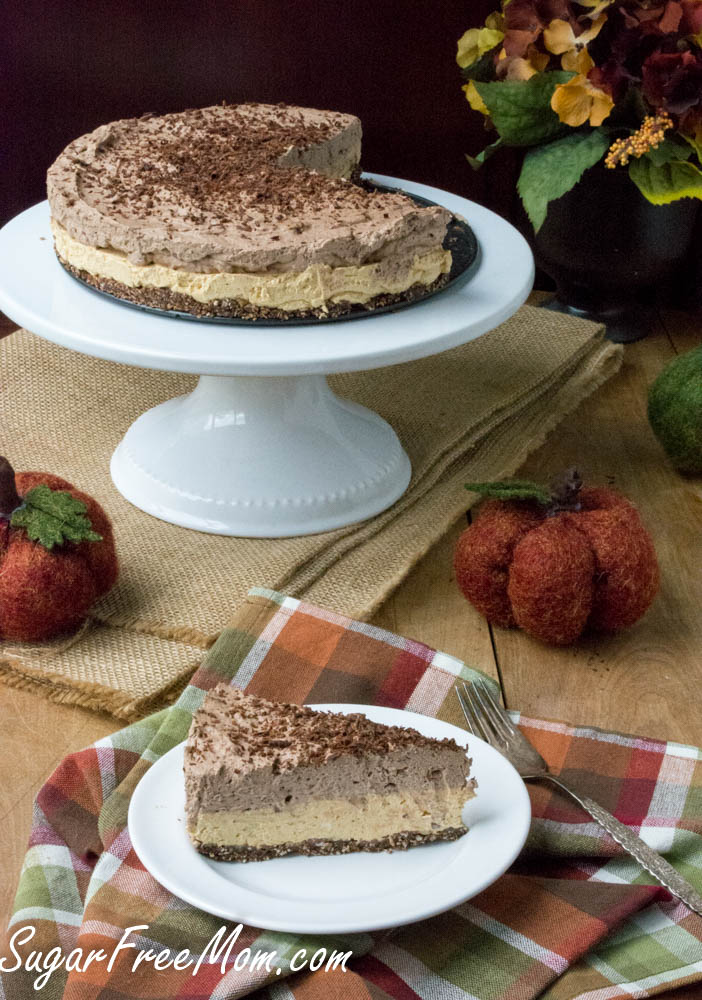 This 3 layered cake is so easy to make and so beautiful, everyone will think you worked hours to prepare it. It's simple, but tasty crust comes together quickly in the food processor, while the 2 mousse layers are easily whipped up in a stand mixer. Serve this to company and no one will even realize it's low carb and sugar free!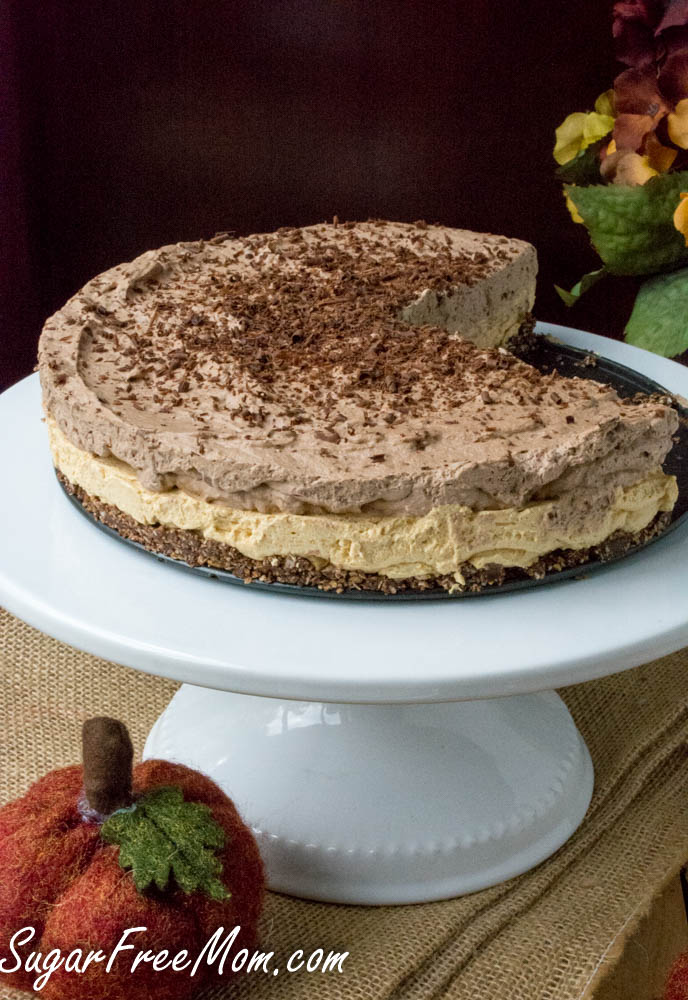 November has always been a special month for me. Not only do I love the fall season, I love everything leading up to preparing for Thanksgiving. It also just so happens to be my birthday on Thanksgiving this year and for sure this is one of the cakes I will be serving!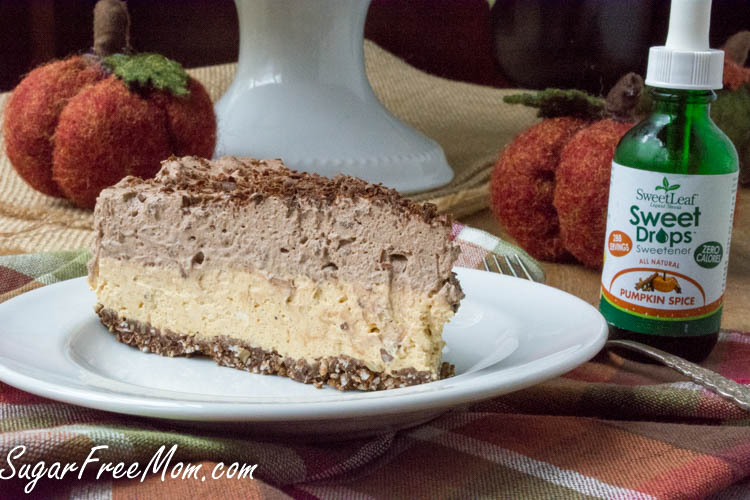 I've always preferred no bake desserts to baked desserts for some reason.  No matter the weather or the season, they just always seem more doable to me. I think what I love most of all is that you can make them ahead of time and they stay pretty until ready to serve.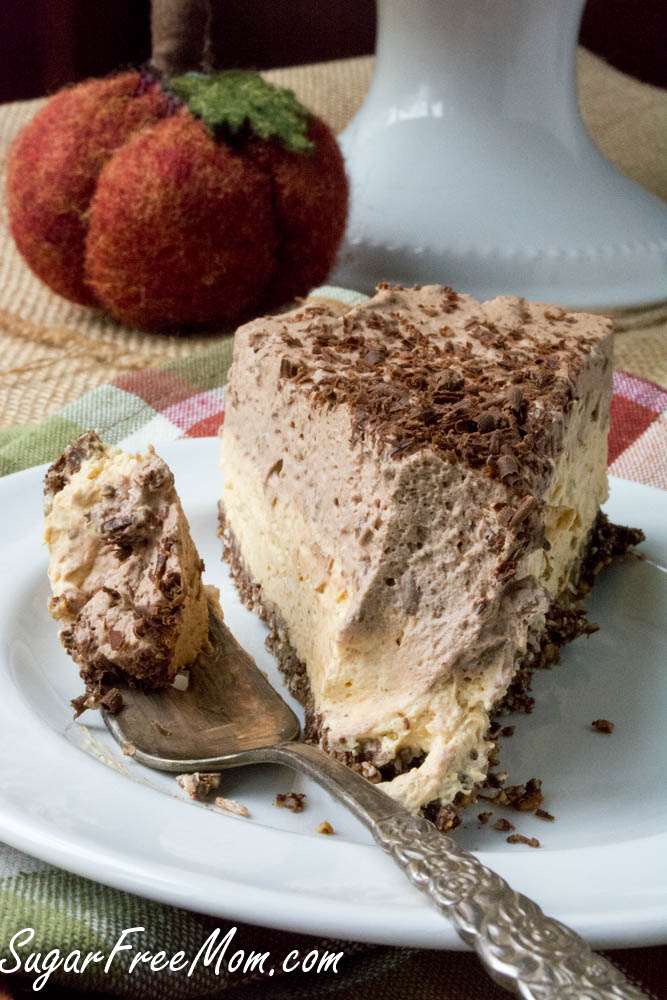 This dessert uses 2 different kinds of flavored stevia. Flavored liquid stevia can be hard to find in any local health store, they just don't seem to carry anything but plain or vanilla. I buy often from iherb.com and my discount code is YAJ035 which will give you about $5 or $10 off your first purchase.
Here's my super easy video for you!

Disclaimer: This post has been sponsored by Sweetleaf Stevia with whom I am honored to be in partnership with. All opinions are 100% my own and always will be. Thank you for supporting the brands that keep this website running!