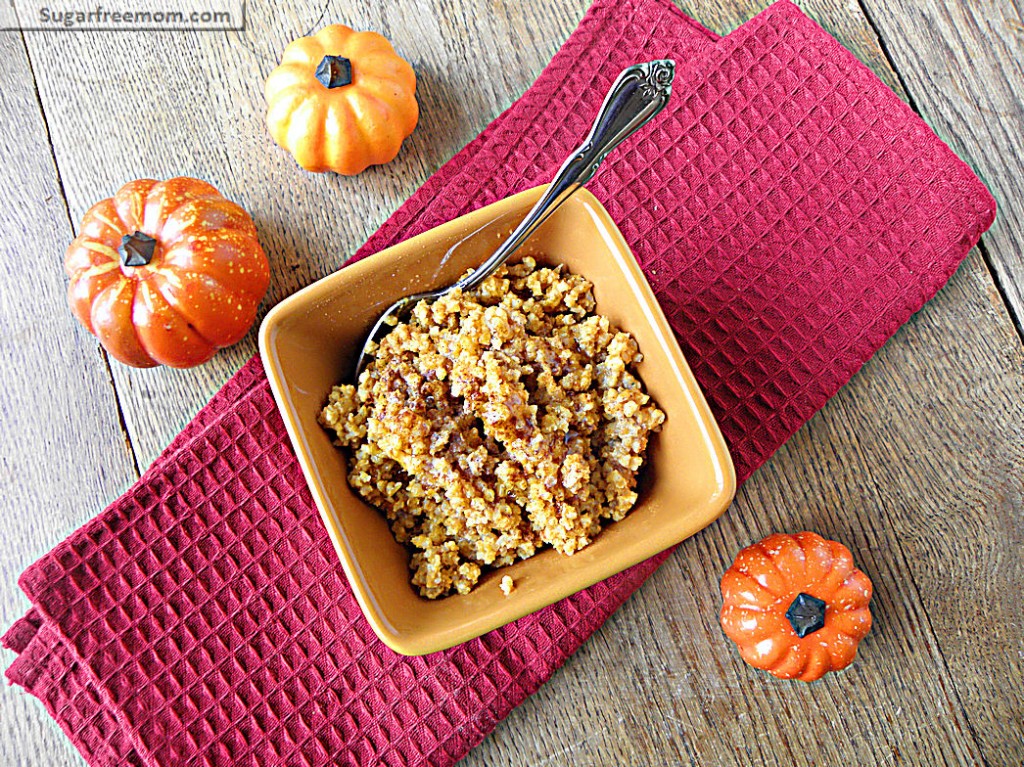 Looking to change up your breakfast options for more than just oatmeal?
This is another deliciously healthy breakfast made with fabulous millet and pumpkin. It can be made in about 15 minutes on the stove and is easily reheated the next day.
Warm, easy, tasty and filling!
Enjoy with some cream or milk over the top!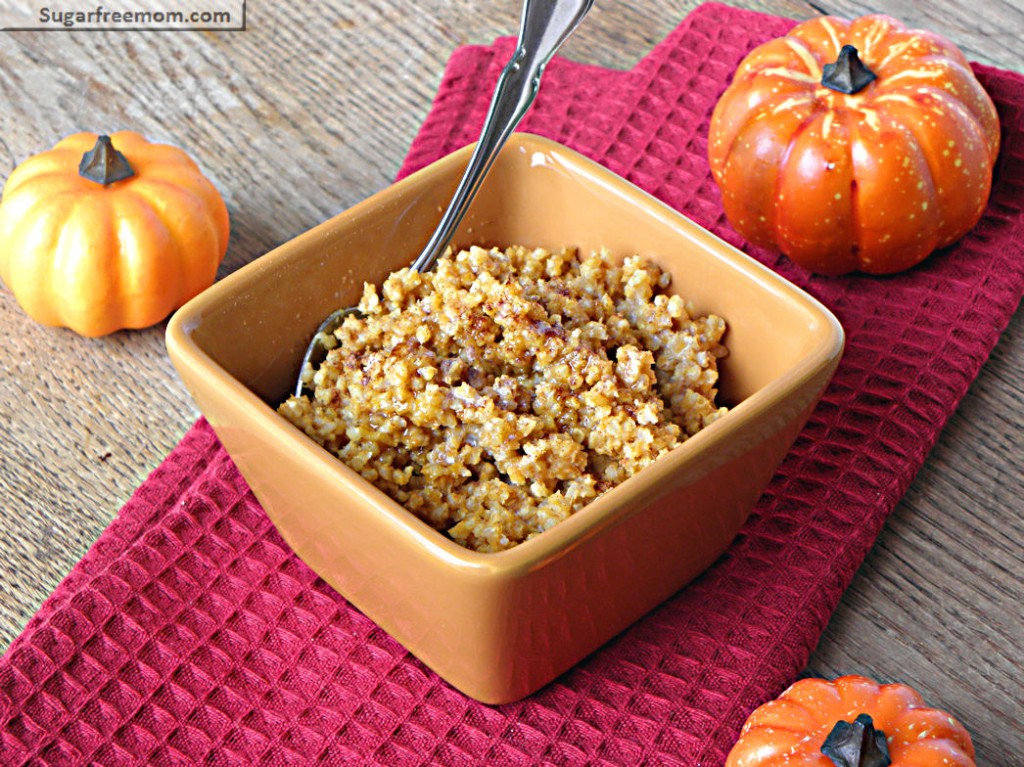 The healthy benefits are wonderful and I've shared them here in my recipe for Toasted Millet Salad. The best part about it is that, just like quinoa, all you have to do is boil it! No draining is necessary. I love that, don't you?
Not crazy about pumpkin? Substitute some applesauce or mash in some bananas instead Any other pureed or mashed fruit you like will work.
If using fruit you could eliminate the stevia as the fruit will be sweet enough. 🙂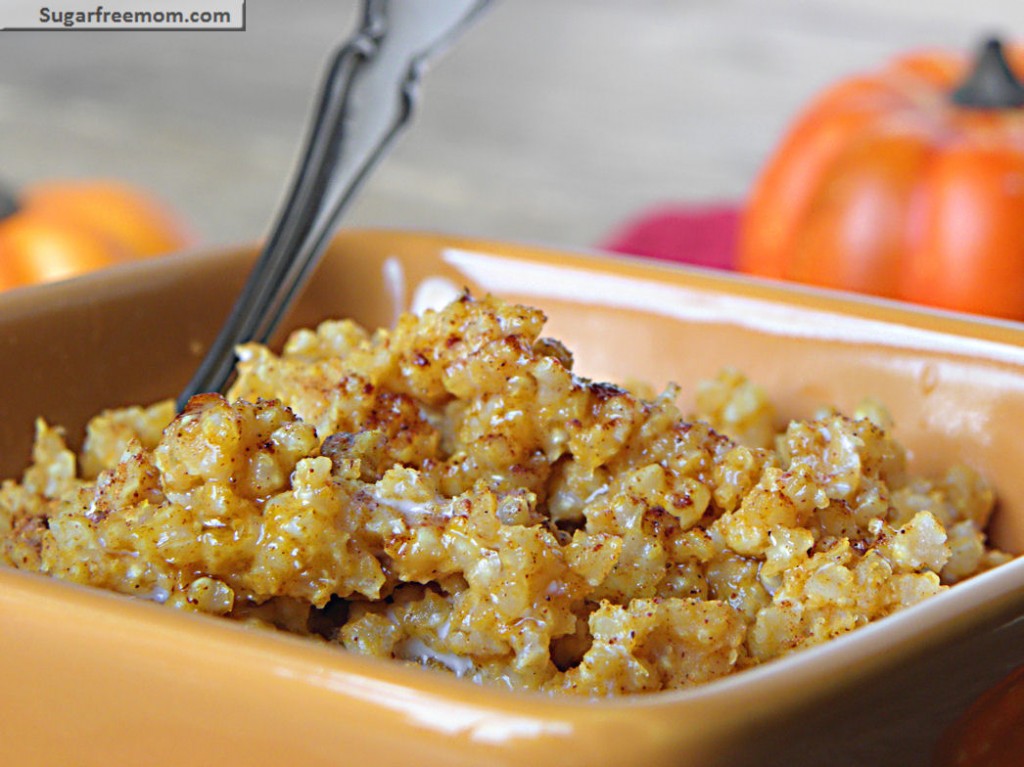 *adapted from The Best Of Clean Eating 2
Pumpkin Vanilla Millet Porridge
[sc:Ziplist]
Ingredients
pinch of salt
1 cup dry millet
1 cup pure pumpkin (not pie filling), canned or fresh
3 teaspoons pure vanilla extract
1 ½ teaspoons vanilla liquid stevia
1 teaspoon ground cinnamon
1 teaspoon pumpkin pie spice
optional: milk, cream, honey
Instructions
In a pot bring 3 cups of water and salt to a boil. Stir in millet, reduce heat to low and maintaining simmer. Cover and cook for about 15 minutes stirring occasionally. Once water is absorbed, turn off heat and stir in pumpkin, vanilla, stevia and spices. If porridge is thicker than you would like stir in milk or cream.
Nutrition Info [without optional toppings]
Servings: 4* (1 cup) Calories per serving : 216* Fat: 2g* Cholesterol: 0mg* Sodium: 6mg* Carbs: 42g* Fiber: 6g* Sugars: 2g* Protein: 6g* Points+: 5*
Other Pumpkin recipes you might like: