This post and photos may contain Amazon or other affiliate links. As an Amazon Associate I earn from qualifying purchases. If you purchase something through any link, I may receive a small commission at no extra charge to you. All opinions are my own.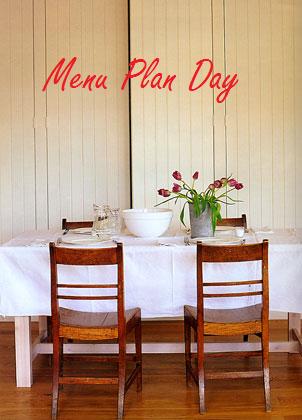 Hello SFM fans!!! Today is the day the Lord has made, I will Rejoice and be glad in it!
Whatever you have going on today, God is with you and you are not alone! Take time to pray today and thank Him for all the blessings in your life. We all may not be where we'd like to be financially, career wise, personally BUT we can surely find something to be grateful for today. Can I get an Amen??!!! I'm really working on trying my best to live in the moment and not worry about the future or live in the past. And I'm especially working on being thankful for everything in my life. 🙂
Have a wonderful Sunday friends!
Breakfasts
Dinners
So I'm curious………..
Are you menu planning? If not, why not? If you do menu plan already do you make a weekly, biweekly or monthly plan?