This traditional Tres Leches Cake is made without grains, gluten free, sugar free, nut free, keto and low carb!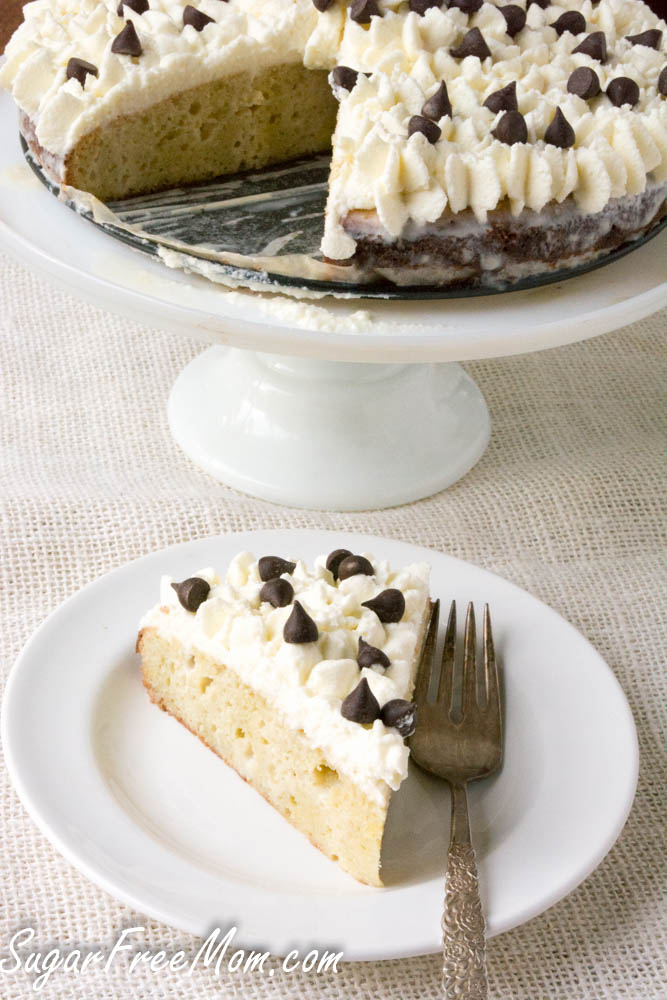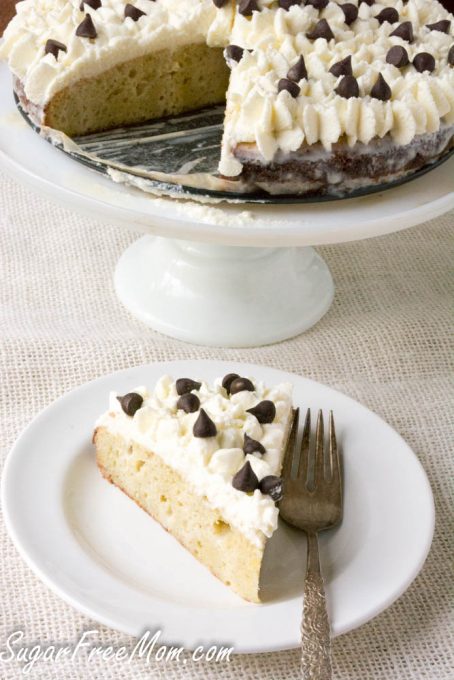 Tres Leches Cake
A traditional Tres Leches cake is as type of sponge cake or butter cake using 3 milks to soak the cake in, typically evaporated milk, sweetened condensed milk and heavy cream.
Although my version is low carb and sugar free, it takes on the traditional with a vengeance! Topped with some amazingly delicious sugar free whipped cream and you will impress even the non low carbers in your life!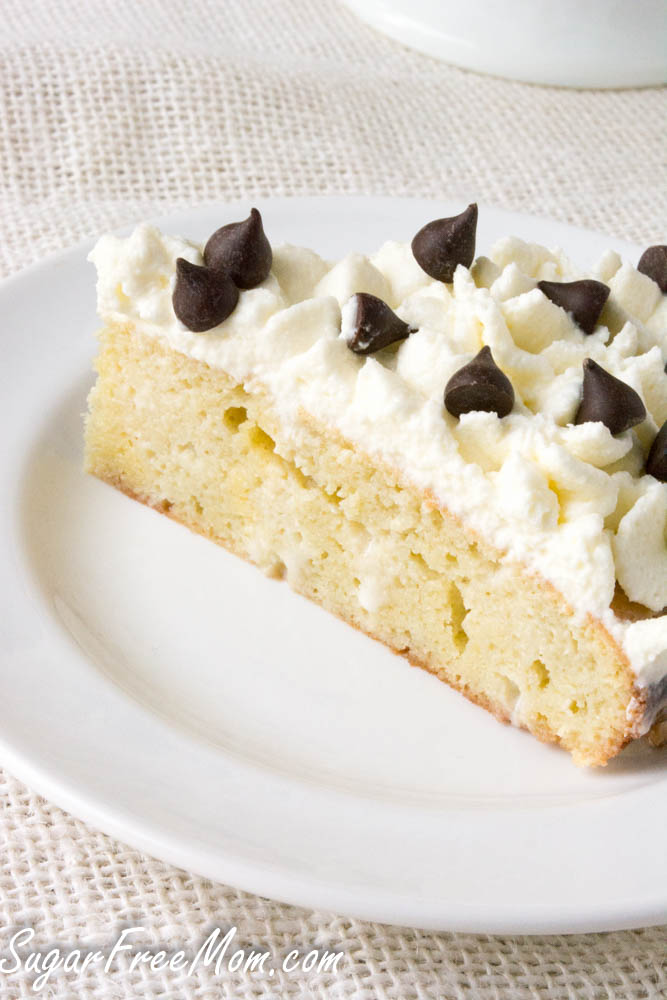 Low Carb Keto Tres Leches Cake
With an airy light texture despite being soaked in delicious milk and cream, it's oozing pockets of cream that spill out when sliced, is nothing less than spectacular! Many low carb cakes are often made with almond flour, but since my youngest son has a tree nut allergy, I very rarely use almond flour. My favorite option is coconut flour. While it does take some time to learn to bake with coconut flour, you would be surprised at how much lighter of a cake you'll get as opposed to using almond flour. I'm sure many of you have been burned by one to many recipes using coconut flour that truly just made you think you hated coconut flour, but honestly it was probably the recipe itself. If the recipe using coconut flour doesn't have enough liquids to support its absorbent nature, baked goods will be dry.
Don't believe me? Look at the comments for these amazing Chocolate Chip Muffins!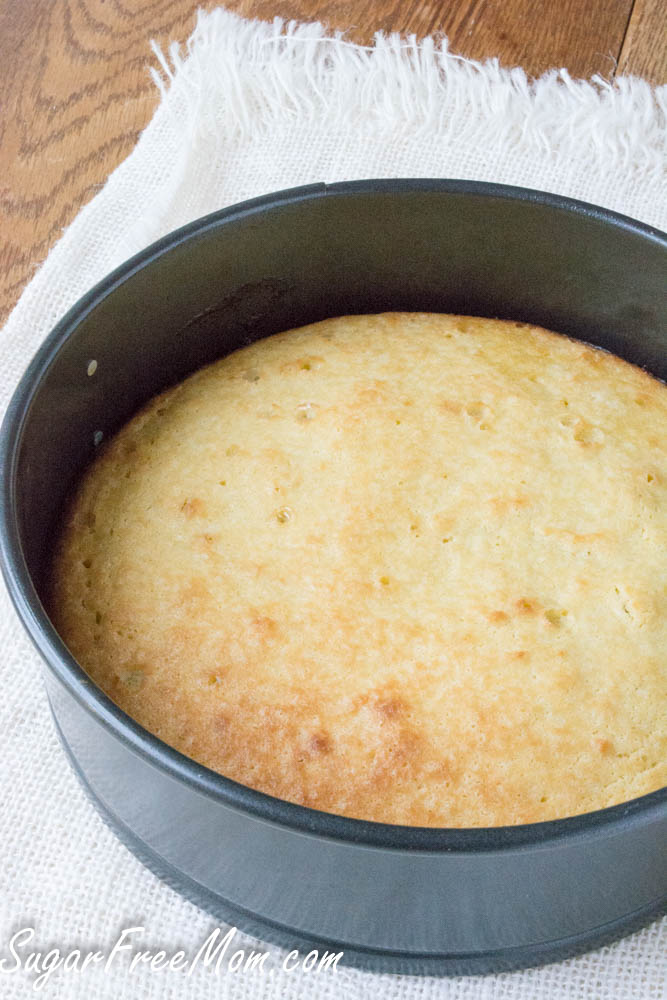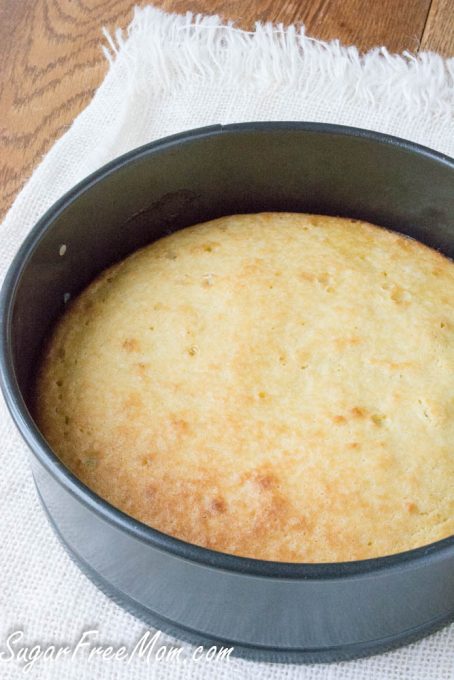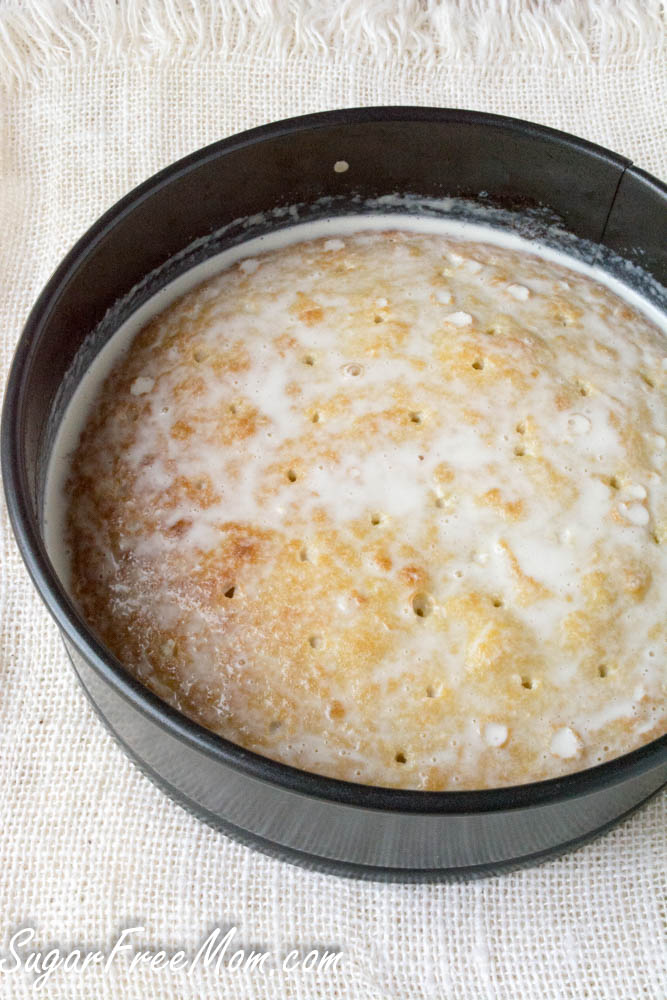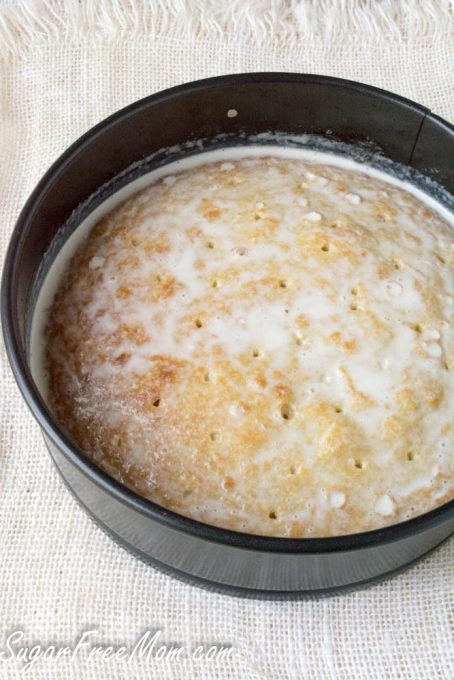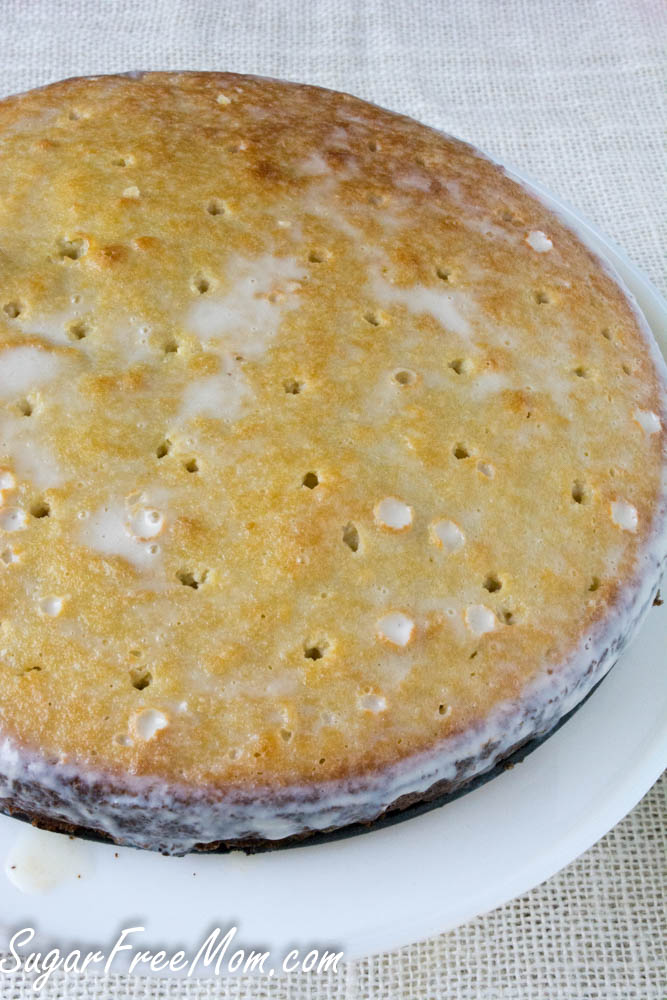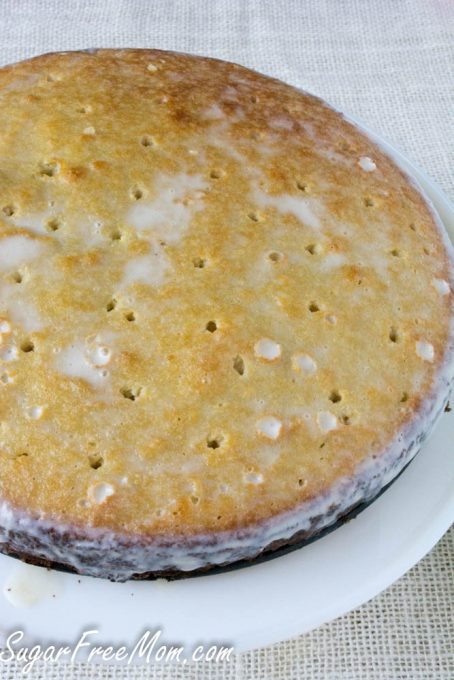 Coconut Flour Cake
If the look of this doesn't get you excited I'm not sure what will.
Although it's got a coconut flour base that's not even a factor in flavor, especially if you're not a fan of coconut. It's just a slight hint, the overwhelming flavor of the cream mixture is all you will notice upon each soft milky bite.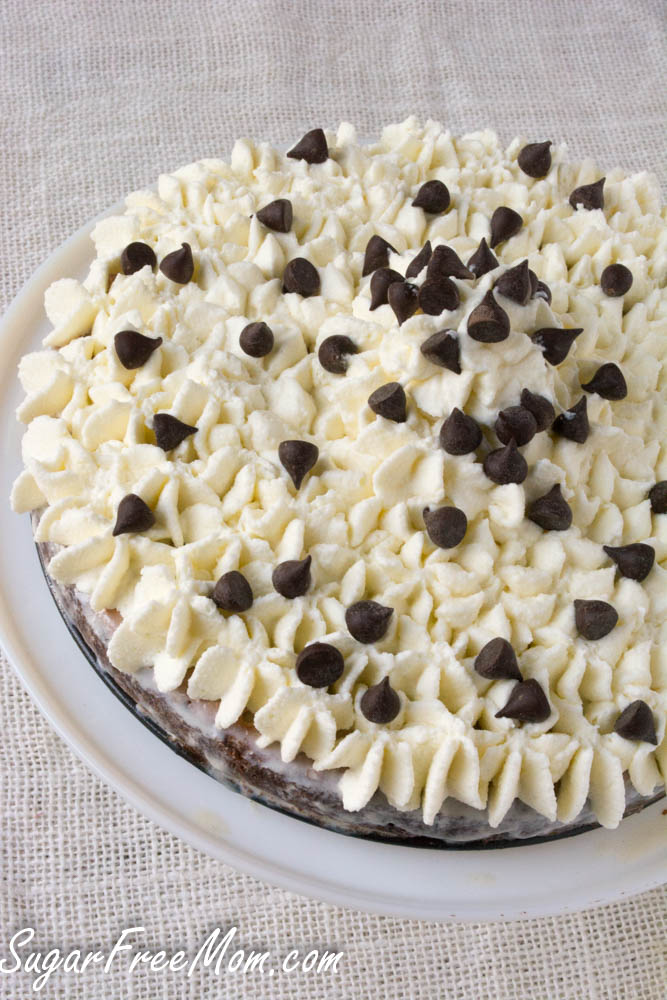 Seen here topped with my Sugar Free Cannoli Frosting and some chocolate chips for a bit of color.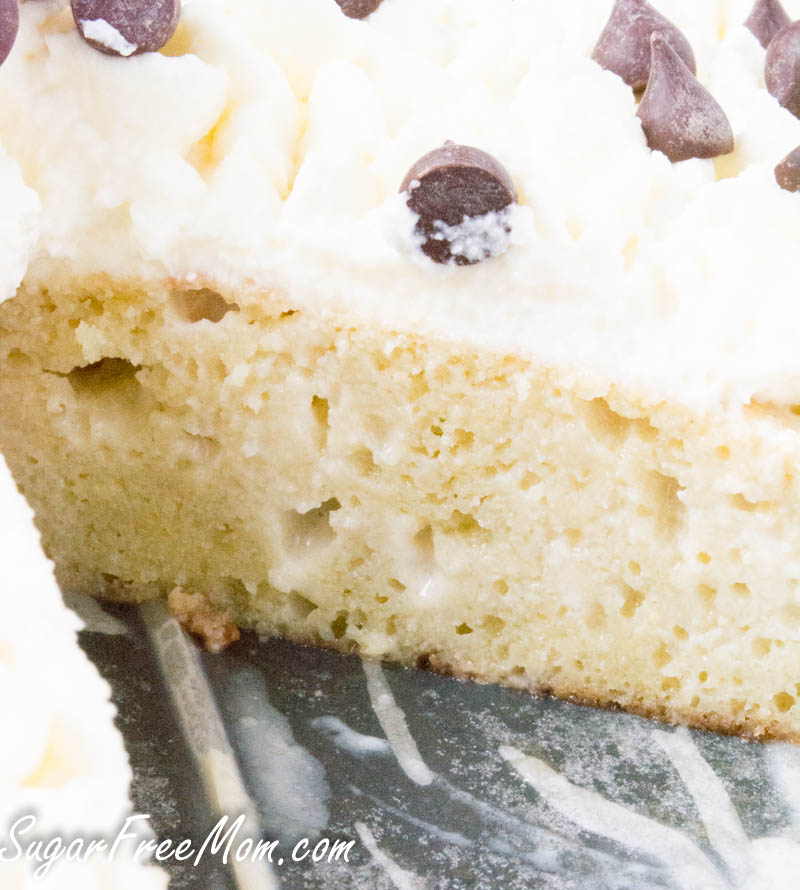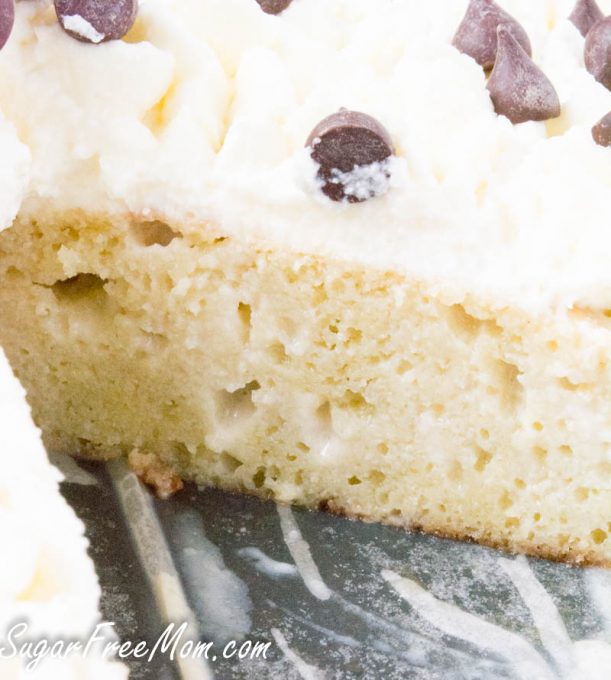 You want to see those holes, don't feel like you made a mistake in baking it. The holes hold all that creaminess!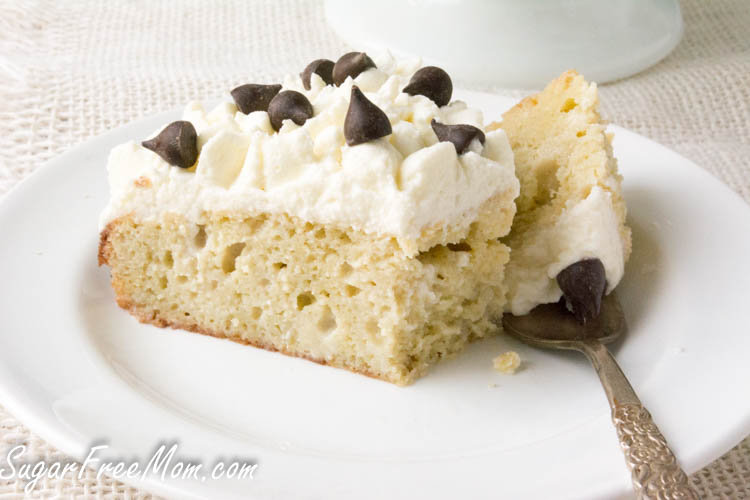 If I were trying to impress company that weren't accustomed to sugar free low carb desserts, this is the one I'd make. It's fool proof and perfect.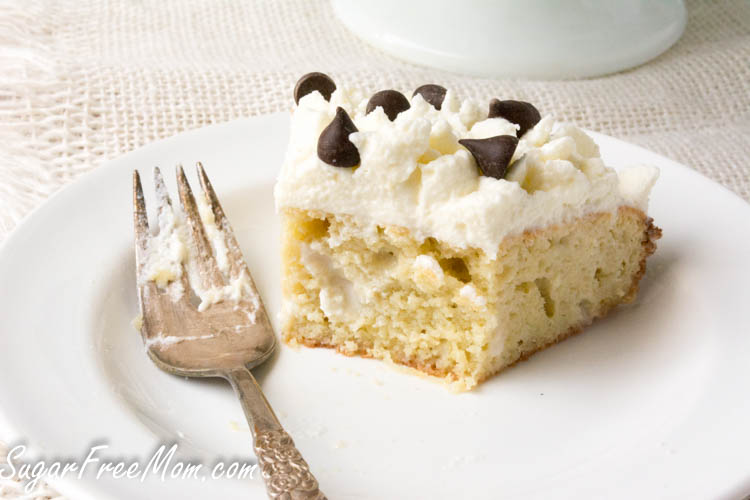 Make this for your next family and friends get together and you will impress them beyond belief! AND I would know this because NONE of my family is low carb and sugar free BUT me, so I brought it, they tried it and they loved it, even the picky hubby of mine! Rave reviews!

Nutrition Info INCLUDES frosting because you NEED it, can't make the cake showing holes on top.
Sugar Free Tres Leches Cake
(Low Carb, Keto, Nut Free)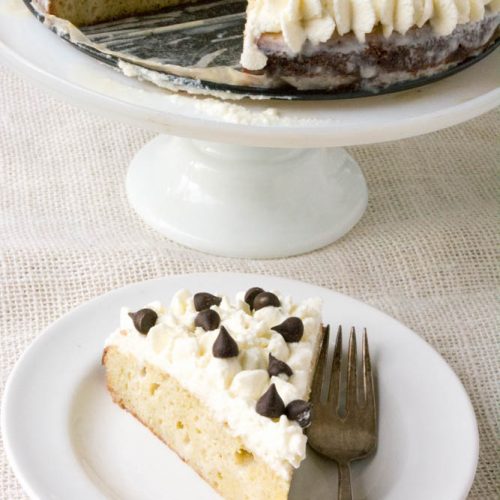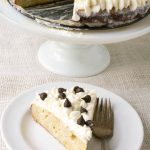 Print
Sugar Free Low Carb Tres Leches Cake
Instructions
Preheat oven to 375 degrees F.

Line a 9 inch spring form pan with parchment paper.

Whisk the coconut flour, baking powder and ½ cupSwerve together in a bowl. Set aside.

Place the egg whites into a stand mixer with the remaining Swerve and blend until stiff peaks form.

In another bowl whisk the egg yolks, butter, vanilla extract and vanilla stevia.

Fold the coconut flour mixture into the egg yolk mixture.

Gently fold in the stiffened egg whites in small batches into the coconut flour batter.

Pour batter into pan and bake for 30 minutes. Allow to cool for about 20 minutes, do not remove from the pan.

Take a skewer stick and make holes in cake.

In another bowl whisk together the coconut milk, Half & Half, heavy cream and optional brandy.

Pour this over the cake into all the holes. Allow to stand for 30 minutes.

Refrigerate for at least one hour then remove the sides of the spring form pan before frosting.

Frost and serve!
Notes
This recipe was first published in August 2015 and updated with video in June 2019.
Net Carbs: 3g
Nutrition
Serving:
1
slice
|
Calories:
233
kcal
|
Carbohydrates:
5
g
|
Protein:
5
g
|
Fat:
21
g
|
Saturated Fat:
13
g
|
Cholesterol:
126
mg
|
Sodium:
135
mg
|
Potassium:
91
mg
|
Fiber:
2
g
|
Sugar:
1
g
|
Vitamin A:
390
IU
|
Vitamin C:
0.3
mg
|
Calcium:
36
mg
|
Iron:
0.6
mg