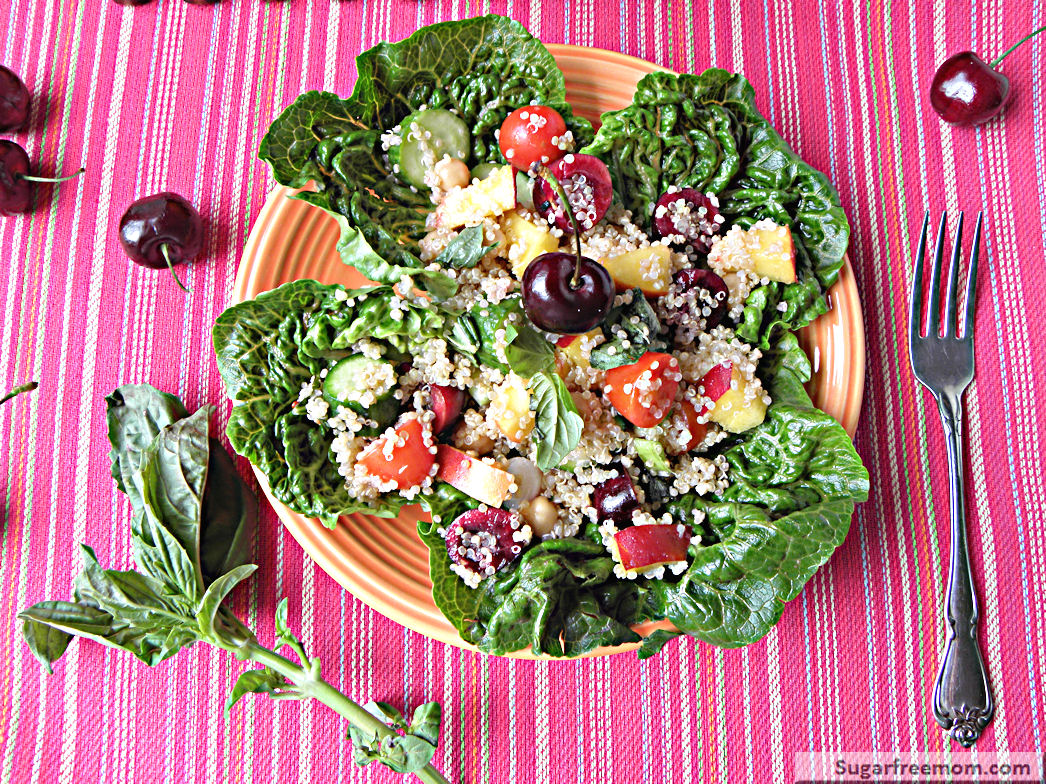 If you are looking for a beautiful, but easy salad to serve to guests this would be a great choice. Not only is it delicious but it doesn't take more than 20 minutes to pull this beauty all together. Quinoa is wonderful in the fact that it only takes 15 minutes to cook. You could easily just make your quinoa ahead of time and store in the fridge until you are ready to prepare the rest of the salad.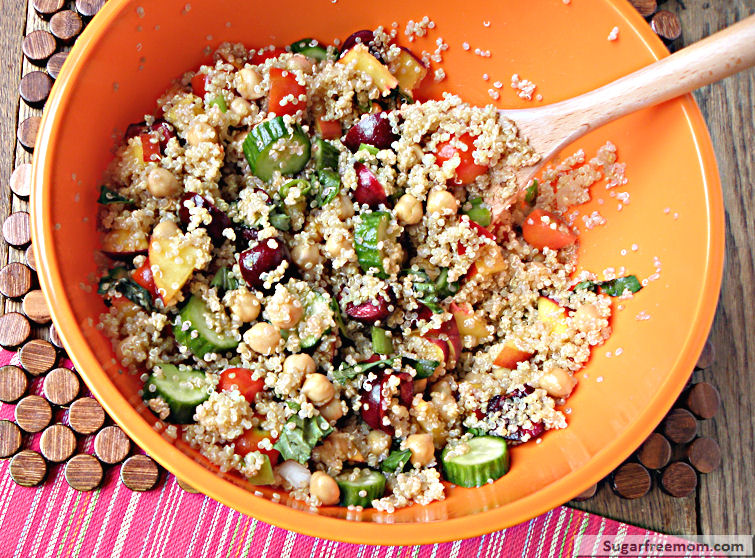 Adding chopped fresh peach, sweet cherries and chickpeas makes this a hearty salad served over some crisp Boston lettuce leaves.
You certainly don't need company to make this for yourself, in fact I just ate this over a few days all by myself!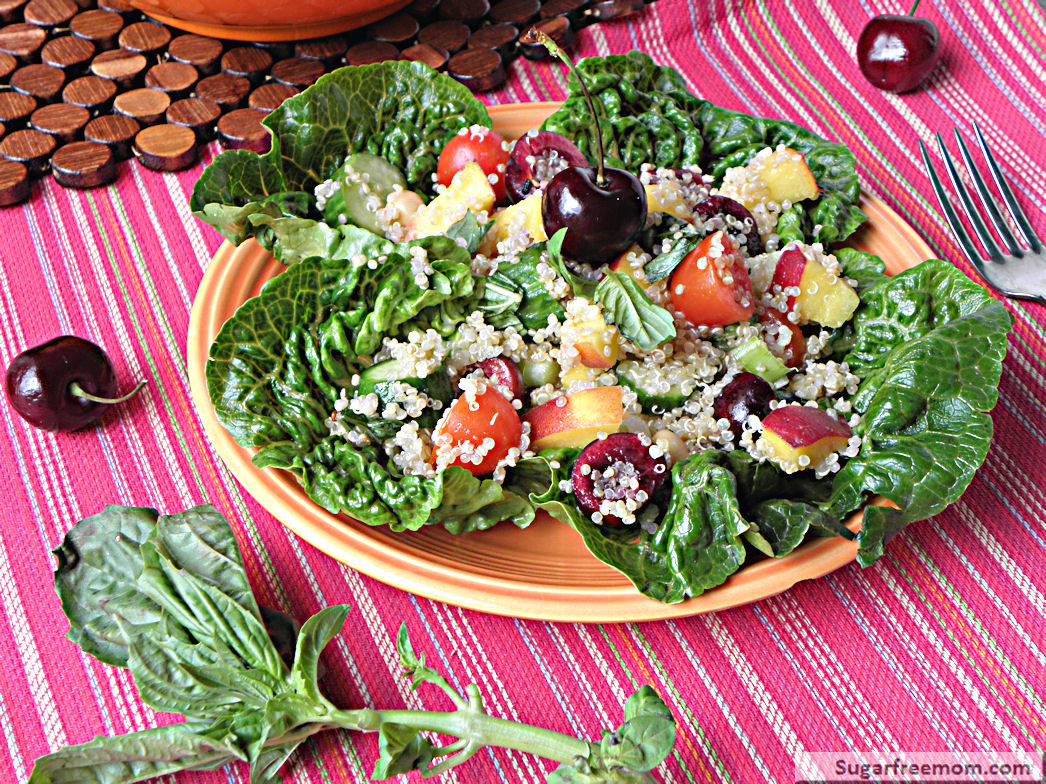 Fresh basil, sweet cherry tomatoes and a crispy English cucumber make this the perfect summer salad! Especially since there is practically no cooking involved aside from the quinoa. Less cooking over a stove or oven in the heat of summer is such a joy don't you think?
Cherry Peach Quinoa Salad
[sc:Ziplist]
Ingredients
1 cup quinoa
2 cups water
1 cup cucumber( I used mini English), sliced
1 peach, pitted and chopped
1 cup pitted cherries, halved
1 cup cherry tomatoes, halved
½ cup fresh basil leaves, chopped
2 scallions, chopped
2 cups canned chickpeas, rinsed, drained or dried beans soaked overnight, drained, cooked
1 head Boston lettuce
Dressing
1 tablespoon extra virgin olive oil
2 tablespoons cider vinegar
1 teaspoon salt
pepper to taste
Directions
Bring water and quinoa to a boil over medium high heat. Once boiling, cover and simmer for 15 minutes until water is absorbed. No need to drain, set aside in a large bowl to cool. In a small bowl add all your chopped vegetables and fruit. Whisk your olive oil and vinegar then toss into the cooled quinoa mixture. Add your salt and pepper if desired, taste and adjust if needed. Add the vegetables and fruit to the quinoa and mix well to combine. Place 3-4 lettuce leaves on each serving plate and top with quinoa salad.
Nutrition Info
Servings: 6* Calories per serving: 254* Fat: 5g* Cholesterol: 0mg* Sodium: 242mg* Carbs: 45g* Fiber: 7g* Sugars: 7g* Protein: 9g* Points+: 5
Other Quinoa Salads you might enjoy: