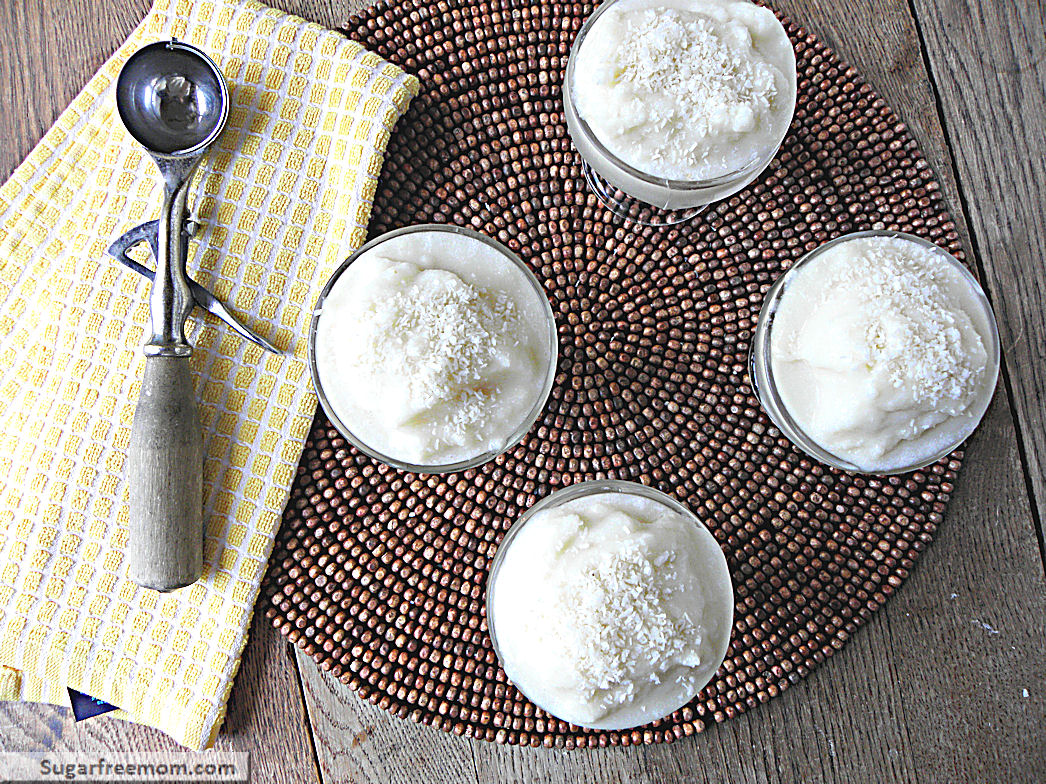 You only need two ingredients to make this luscious ice cream, seriously TWO!!! The other night my kiddies wanted something cold and creamy and to be honest so did I. Most of you know I am dairy sensitive so certain dairy on occasion I can have and some I just can't and cause me stomach issues. So this recipe is perfect for me and anyone else with dairy sensitivity or allergies.
Remember my Low Fat Pina Colada Smoothie recipe??? I just adapted it slightly, plopped this blended mixture in my KitchenAid Ice Cream Attachment and in 15 minutes I had what you see above! Pure divine deliciousness!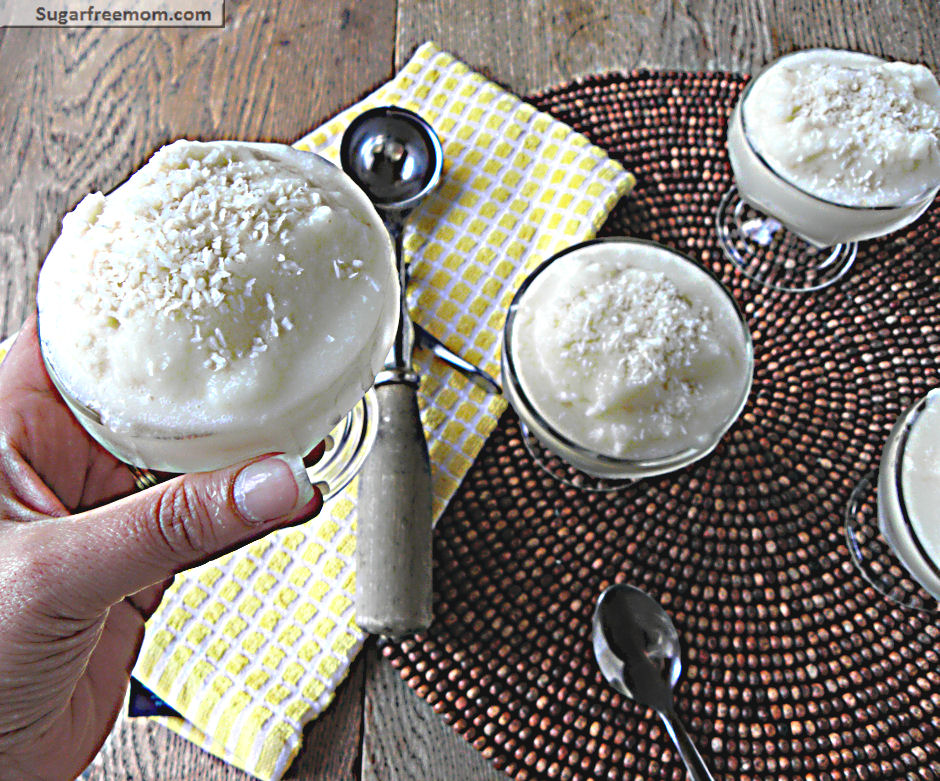 The picky family LOVED it with some shredded, unsweetened coconut flakes sprinkled on top. If you don't have any fresh pineapple don't worry about it! I only had some canned crushed, but you can use sliced or chunked because it all goes in the blender anyway. The only other needed ingredient is coconut milk. I used canned lite, not full fat. I promise you, YOU will not notice it isn't full fat coconut milk in there. You really can get away without using the full fat in this recipe, but if that's all you have then use it. The nutrition info will change and increase.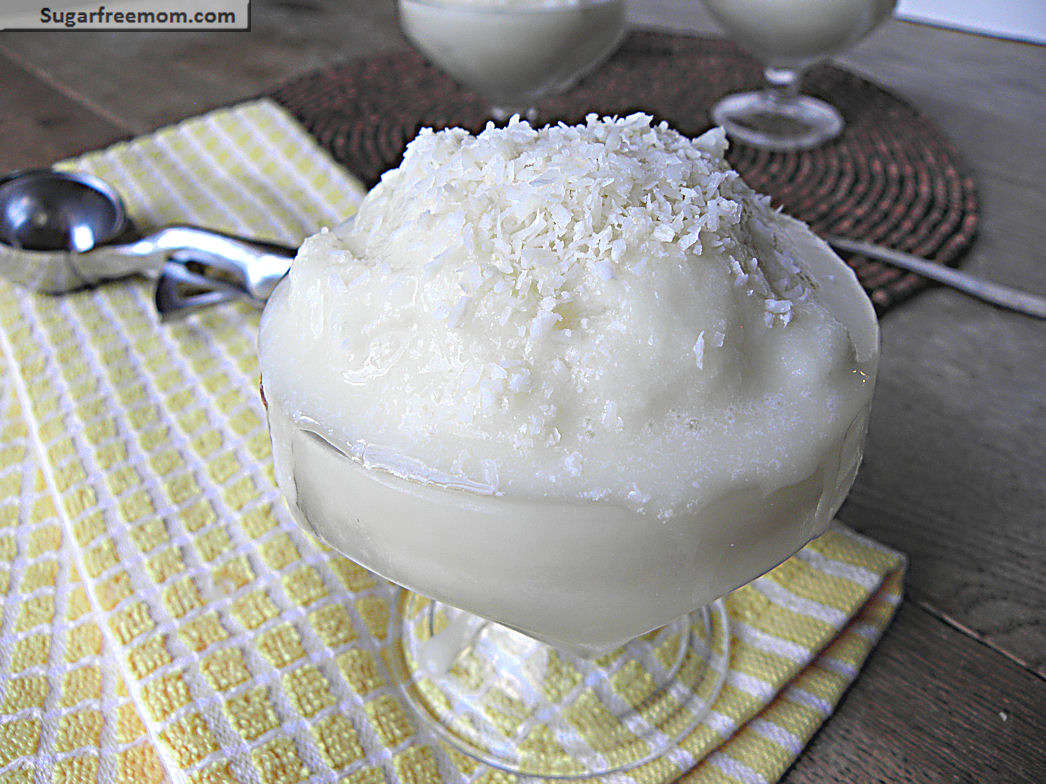 Pina Colada Dairy Free Ice Cream: No Sugar Added
[sc:Ziplist]
Ingredients
1- 20 ounce can of crushed, sliced or chunked pineapple (drained) or 2 ½ cups fresh chunks
1- 13.5 ounce can of lite coconut milk
optional: 1 teaspoon rum extract
optional:1 teaspoon stevia in liquid or powder
Directions
In a blender mix all ingredients together until smooth. Taste the mixture before placing it in you ice cream maker and decide if you need to add sweetener. Then pour mixture into your ice cream machine and follow manufacturer directions. Serve with unsweetened coconut flakes on top! Enjoy !
[Makes about 4 ¼cups total]
Servings: 6 (¾ cups)* Calories per serving: 104* Fat: 4g* Cholesterol: 0* Sodium: 5mg* Carbs: 17g* Fiber: 1g* Sugars: 15g* Protein: 0* Points+: 3*
Other recipes you might like: