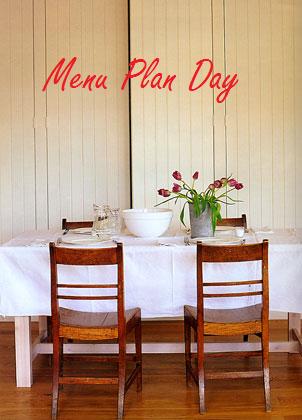 Good Sunday Morning to you! This is the first menu plan of the New Year 2013! I took a break during the holidays to provide you recipes instead before Christmas and New Years, but honestly I didn't like not having a menu plan truth be told. I was always like, "What am I making today for dinner?" I 'd rather have a plan even if I can't stick with it some days.
If your new around here you will see I don't usually put a day of the week next to the meals, I can't be that rigid. I'd rather just know the ingredients I have ready to make these dishes whichever day I want to make it. If I need to change it around on a certain day I can easily switch. Works for me!
Many of you also said you'd love to know if and what I eat for breakfast and lunch since it may be different than the family. I can say that on the weekends the breakfasts are the same and dinners, but come Monday I buckle down and eat even leaner and lighter. So if my breakfasts are different I will share it in parenthesis. Honestly I try to make all my recipes healthy, lighter versions of what they love to eat so I CAN ENJOY what everyone is eating and not have to make separate meals.
For lunches for myself this week I am planning on making up Vegetable Quinoa Salad and Cilantro Chicken Salad. Even though I homeschool, my children have music classes on Tuesday and Friday we are involved in an all day co-op so these two meals are perfect to pack into a lunchbox. They provide a few servings so I should be all set for the week.
Here's a packed lunch box of my Chicken Salad Wrap Meal -To-Go: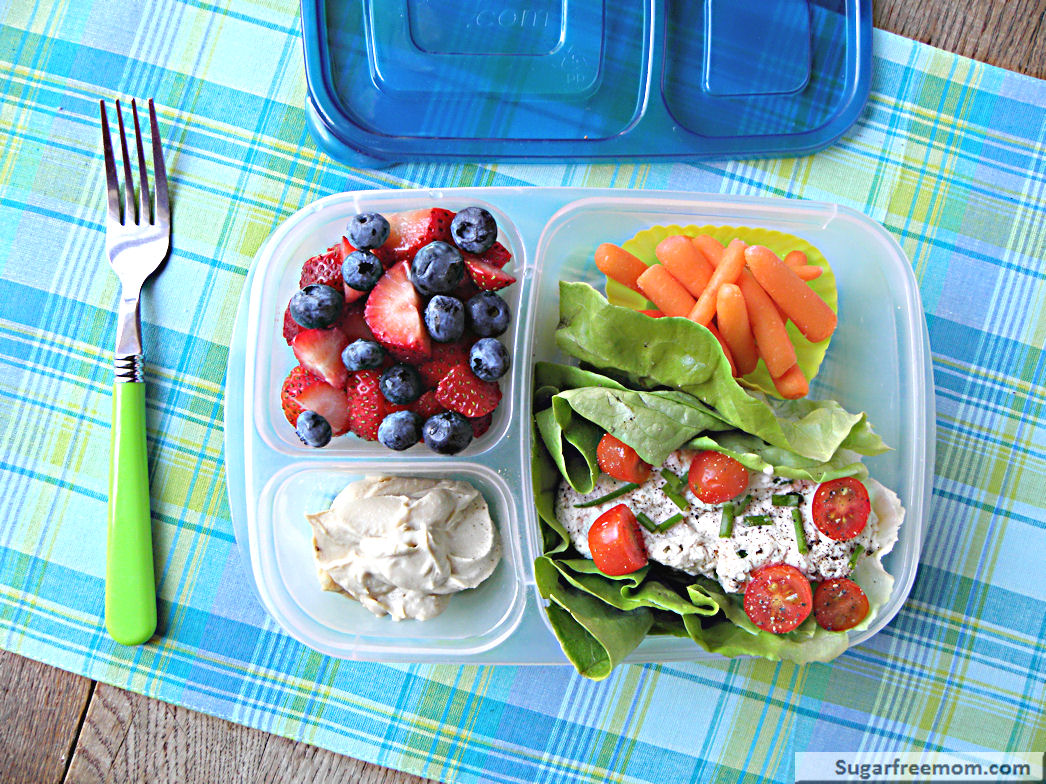 This whole container for the entire meal is only 317 calories and 7 weight watchers points plus. Check out more of my Meal-To-Go lunch recipes! All under 500 calories with snacks!
Breakfast
Crock Pot Overnight GF Baked French Toast (new recipe)
cereal & fruit-2x (My breakfast: No Bake Overnight Mango Oats)
hard boiled eggs, toast, turkey bacon
Dinners
Hope you all have a fabulous week ahead!