If you love dill pickles, this easy, keto egg salad will be your new favorite recipe!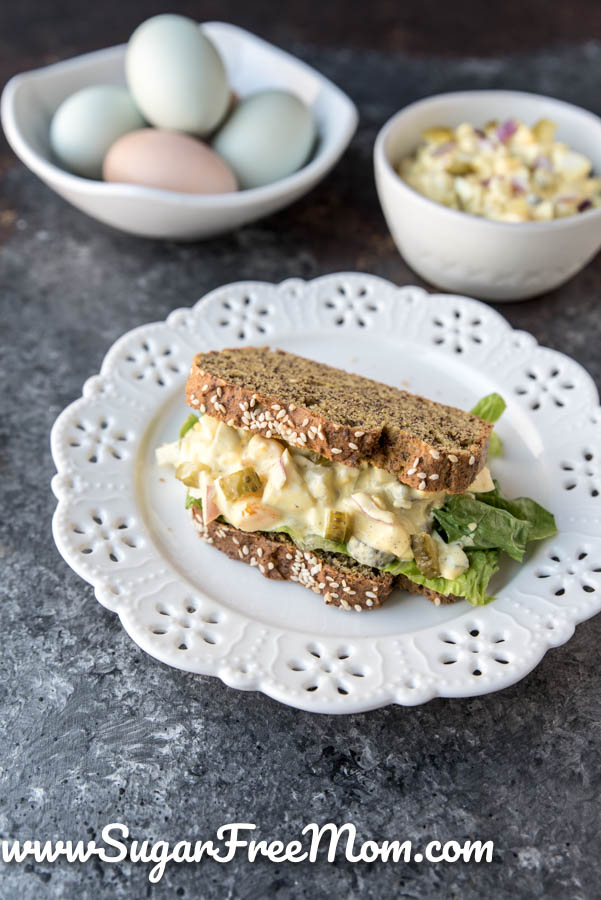 ARE PICKLES KETO FRIENDLY?
Yes, pickles are absolutely wonderful on a keto diet, as long as the ones you choose are kosher dill and not sweet pickles. All sweet pickles are pickled cucumbers made with a brine that contains sugar. When you are on a keto diet, you will want to avoid any pickles that contain sugar as they will be higher in carbs than dill pickles and may kick you out of ketosis. Be sure to read the ingredients of any pickle jar you find at the market. If you see any sugar listed, avoid it and look for kosher dill pickles which come in spears, slices or whole and heavily seasoned with dill. Pickles have a good amount of sodium and if you deal with leg cramps, pickles and sipping pickle juice can really help alleviate that issue. About 1 medium dill pickle is 1 total carb and all you need for this amazing dill pickle egg salad recipe.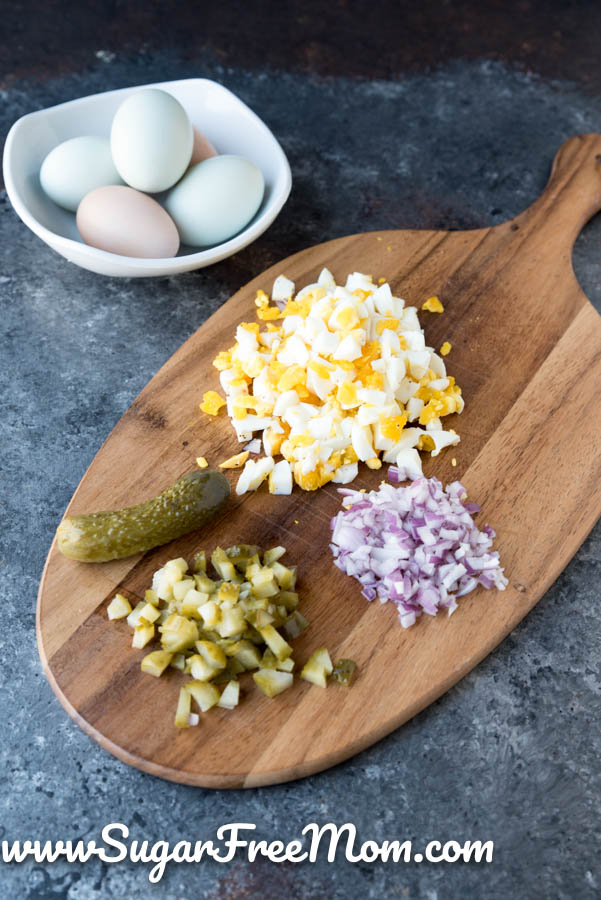 EGGS ARE A PERFECT PROTEIN SOURCE
Whole eggs are one of the most nutritious foods you can consume. Eggs are an excellent source of quality protein, vitamins and minerals! They are rich in selenium, Vitamin B6, Vitamin B12, Vitamin A, Vitamin D as well as zinc, copper and iron. The cholesterol hypothesis of heart disease is dead. Dietary cholesterol does not in fact raise blood cholesterol in most people. Here's a youtube video from Dr. David Diamond if you'd like to learn how cholesterol is needed in the body and how it does not cause heart disease.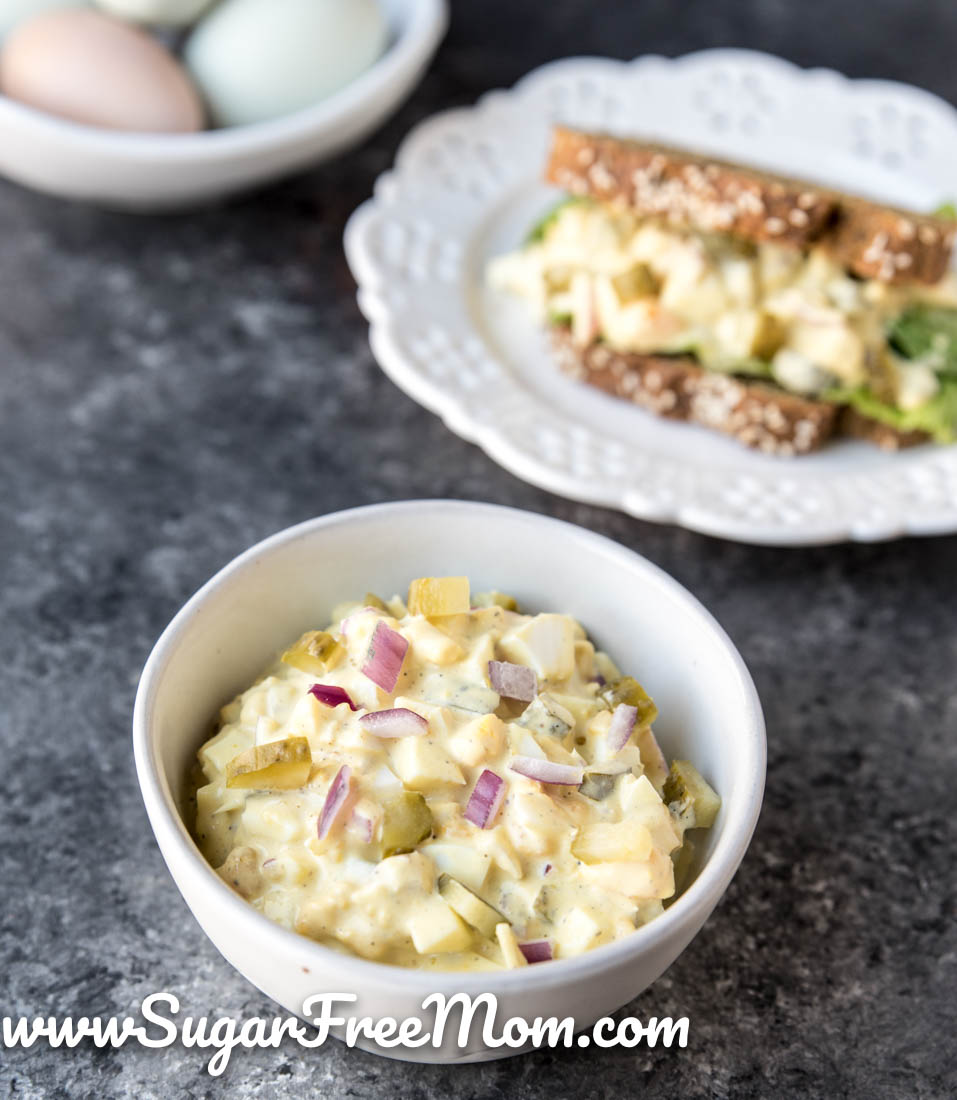 HOW TO SERVE KETO EGG SALAD
To keep this beautiful and delicious egg salad keto friendly, enjoy it just in a bowl with a fork , or in a lettuce leaf like a boat or try one of my amazing keto breads to enjoy a real sandwich!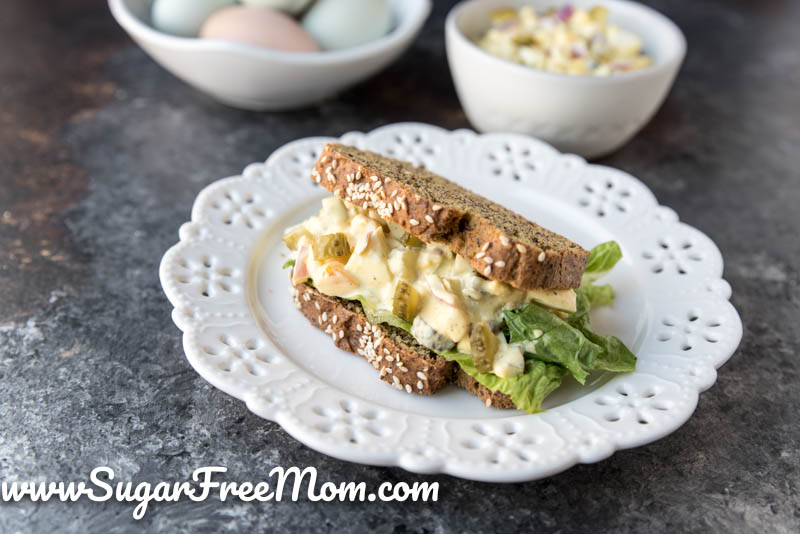 INSTANT POT EASY PEEL HARD BOILED EGGS
The way to cooking perfect easy peel hard boiled eggs, where the shells come off easily without destroying the white while peeling, and with a delicious, silky yolk, has been debated for years. If you've tried boiling and steaming and still have terrible issues with the peeling, I can so relate! We have chickens so farm fresh is what we use, but that doesn't mean they've been easier to peel then store bought. I've even tried using older eggs as opposed to fresher ones, but no attempts have been successful until now! The Instant pot is the key to perfect hard boiled eggs that peel easily without fear of losing the delicious custardy whites when peeling the shell!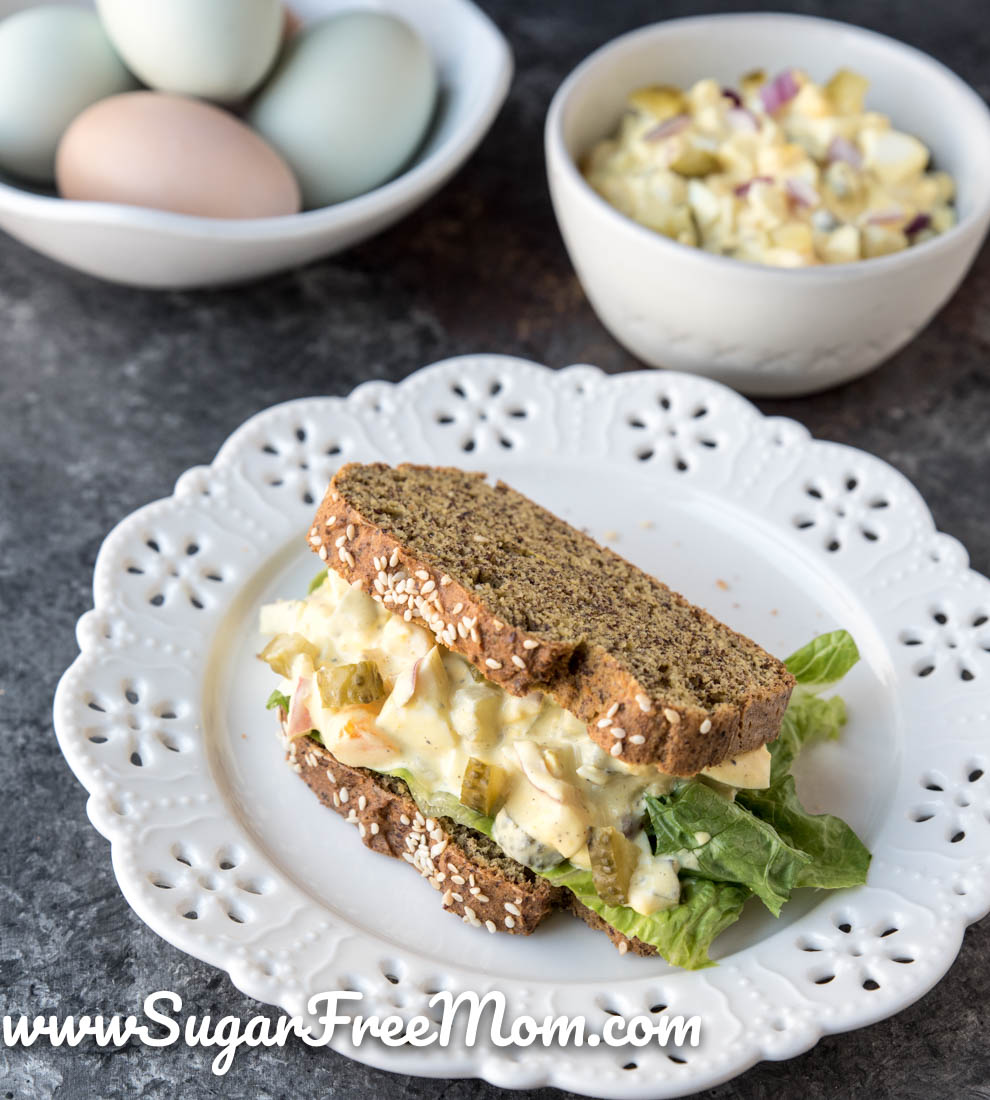 LOW CARB MEAL PLANS
Our membership is simple. You can subscribe for a month to try it out or you can subscribe for a yearly membership. Each Friday you will get a meal plan that comes to your email. You'll have that early in order to go food shopping before the meal plan begins on Sunday. You will be able to view and print the meal plan and the shopping list. If you don't like a meal, simply delete it and swap it with another meal you like. The shopping list will automatically adjust. It's the best software available out there for a customizable menu plan. Not many other low carb or keto meal plans allow you the option to remove, add, start with a blank menu and create your own if you so wish.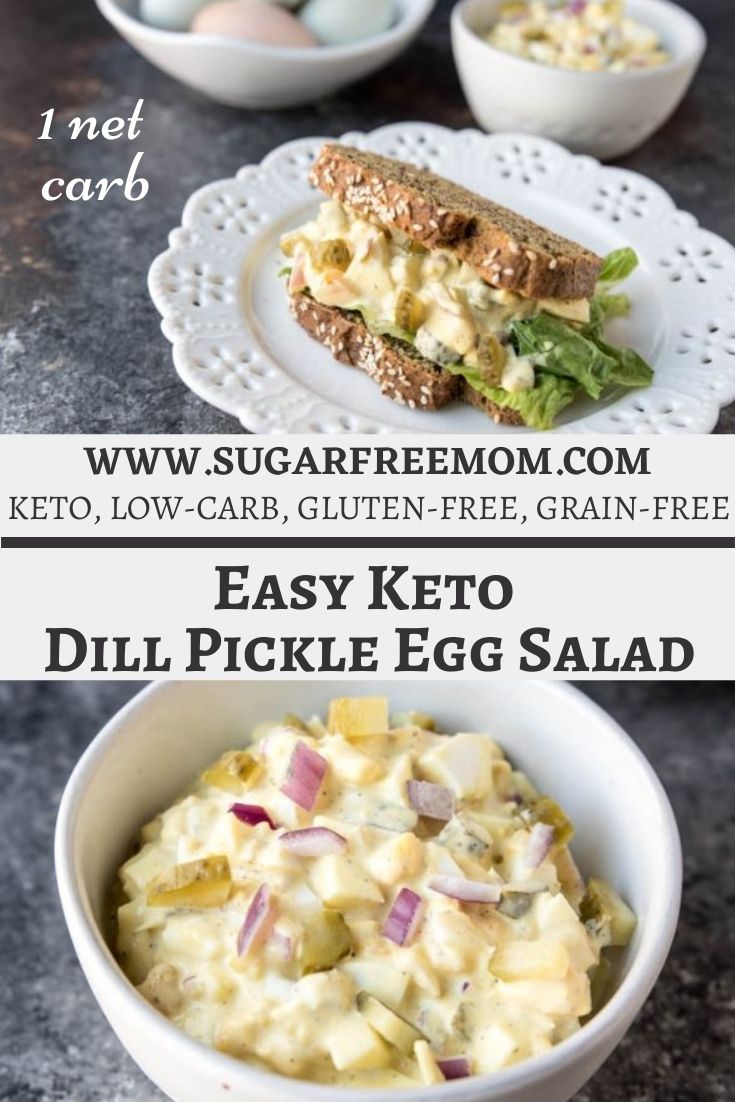 EASY KETO DILL PICKLE EGG SALAD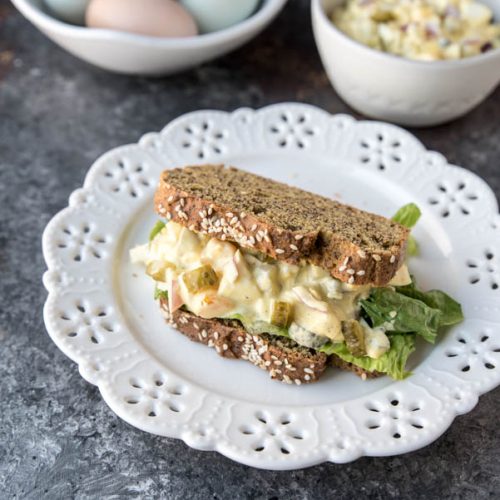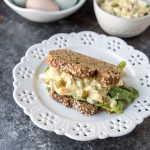 Print
Easy Keto Dill Pickle Egg Salad
Ingredients
6

hard boiled eggs

chopped

½

ounce

red onion

finely diced

1

ounce

dill pickles

diced

4

tablespoons

avocado oil mayonnaise

1

tablespoon

dill pickle juice

( about 1 medium pickle)

½

tablespoon

mustard

¼

teaspoon

salt

or to taste

pepper

to taste
Instructions
Place the hard boiled eggs, red onion and dill pickles in a large bowl and stir together.

In a small bowl, whisk together the remaining ingredients. Taste and adjust salt if needed. Pour this over the egg, onion and pickles and stir to coat.
Nutrition
Serving:
1
serving
|
Calories:
294
kcal
|
Carbohydrates:
2
g
|
Protein:
13
g
|
Fat:
27
g
|
Saturated Fat:
5
g
|
Cholesterol:
393
mg
|
Sodium:
633
mg
|
Potassium:
145
mg
|
Fiber:
1
g
|
Sugar:
1
g
|
Vitamin A:
539
IU
|
Vitamin C:
1
mg
|
Calcium:
57
mg
|
Iron:
1
mg