A family friendly meal that also is healthy and weight watcher friendly is not an easy task but can be done. I have never wanted to have to make two meals while trying to lose weight, one for my family and one for myself. So these recipes I share in my meal plan are really for the whole family whether you are trying to lose weight or maintain and keep it off or whether you just want to make healthier food for you family.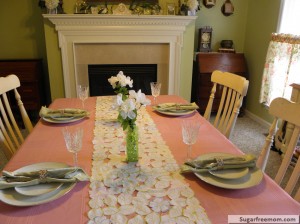 Here's what we are having this week ahead:
Breakfasts
Dinners
Have a great Sunday and week ahead!