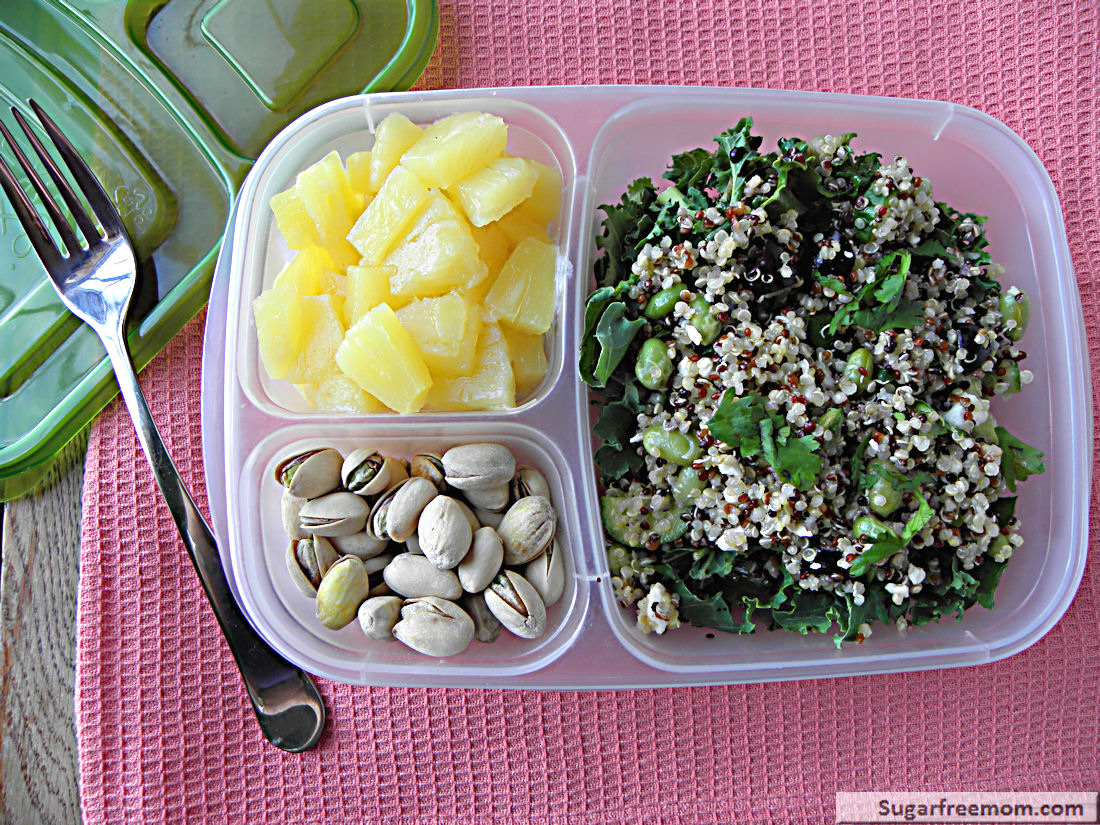 A perfectly healthy and nutritious lunch can be manageable even as a busy working outside the home or as a stay at home momma. Prepare ahead and you'll be blessed! You make lunch for your kids, don't forget yourself!
This is easy to put together, really it is. Make the Greek Quinoa salad and you will get 4 servings out of it. Enough for you and the hubby to split for lunches for 2 days or keep it all to yourself. Add some easy sides and you're done. 🙂
Don't you love recipes that you make once and eat twice or more?! I live on them!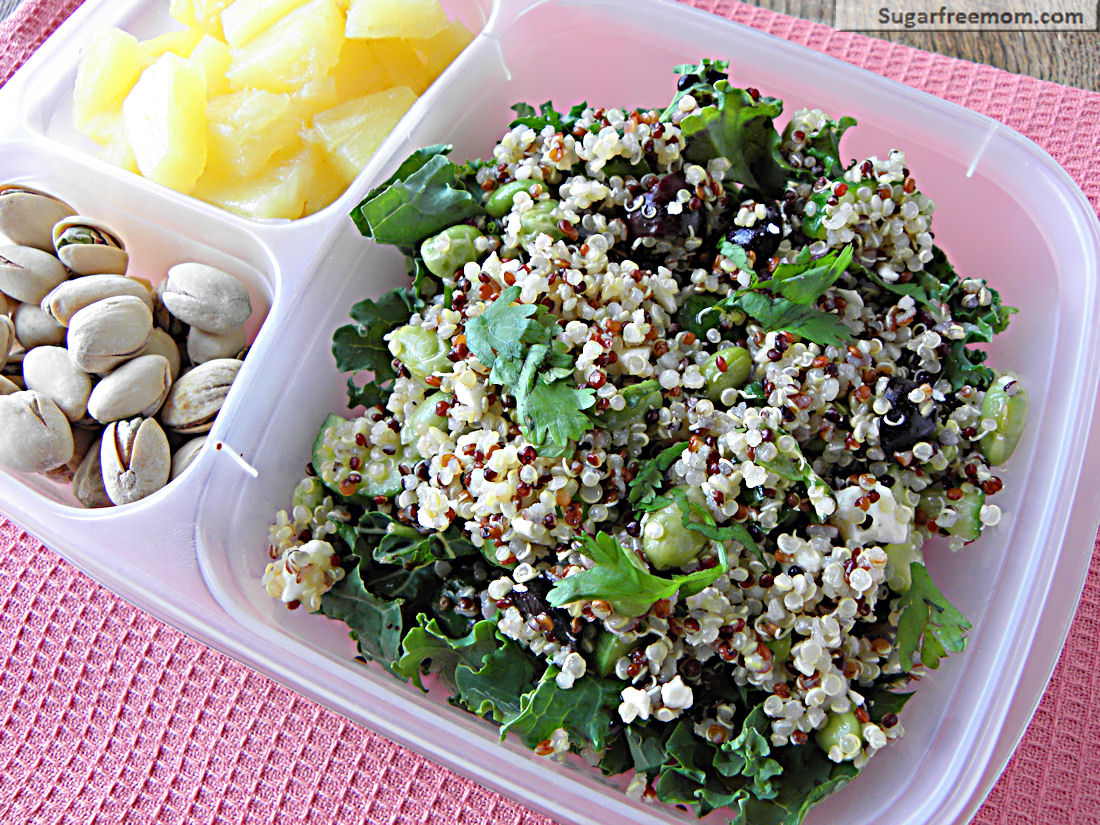 Other Meal-To-Go lunches you might like:
Nutrition Info
Servings: 1* Calories for entire Meal-To-Go: 577* Fat: 26g* Cholesterol: 2mg* Sodium: 423mg* Carbs: 64g* Fiber: 8g* Sugars: 26g* Protein: 28g* Points+: 13*
Greek Quinoa Salad Meal-To-Go: [Gluten Free]
Ingredients
1 cup Greek Style Quinoa Salad
1 cup romaine lettuce
½ cup plain Greek yogurt, nonfat
½ cup pineapple chunks, drained if canned
1 ounce (49 kernels) pistachios
*Keep refrigerated until ready to serve.