Nothing says, "Home Cooked Comfort Meal" more than pot roast does.
Nothing.
The smell alone while cooking this is enough to make you want to pull up a chair and sit in the kitchen, doing absolutely nothing, just waiting for it to be done. Which of course as a mom is completely impossible to do but the thought of it sounded good didn't it? Well, just the same your family will walk through the door and ask what that awesome smell is and when is dinner ready!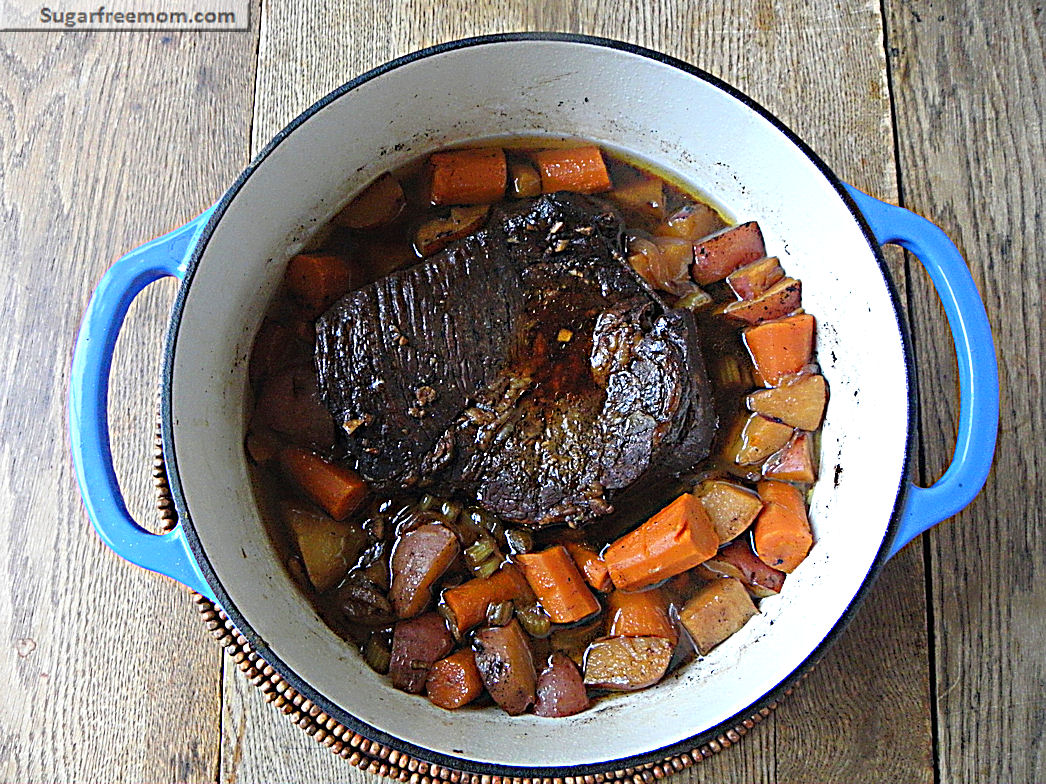 Why is pot roast such a loved and cherished traditional meal? Not quite sure but I have the sneaky suspicion it simple has to do with the fact that most everyone has meat and potatoes, carrots and onions at home. Those staple ingredients that beckon you to make them into something extraordinary. Yes, this is just a basic pot roast but it really is so much more! It's a meal that when cooked correctly is a no fail for family friendliness as well as a perfect meal to bring to a family in need, or those who just had a baby, or the elderly or for company. Now would be a great time to bring a meal like this to those who have been effected tremendously from Hurricane Sandy.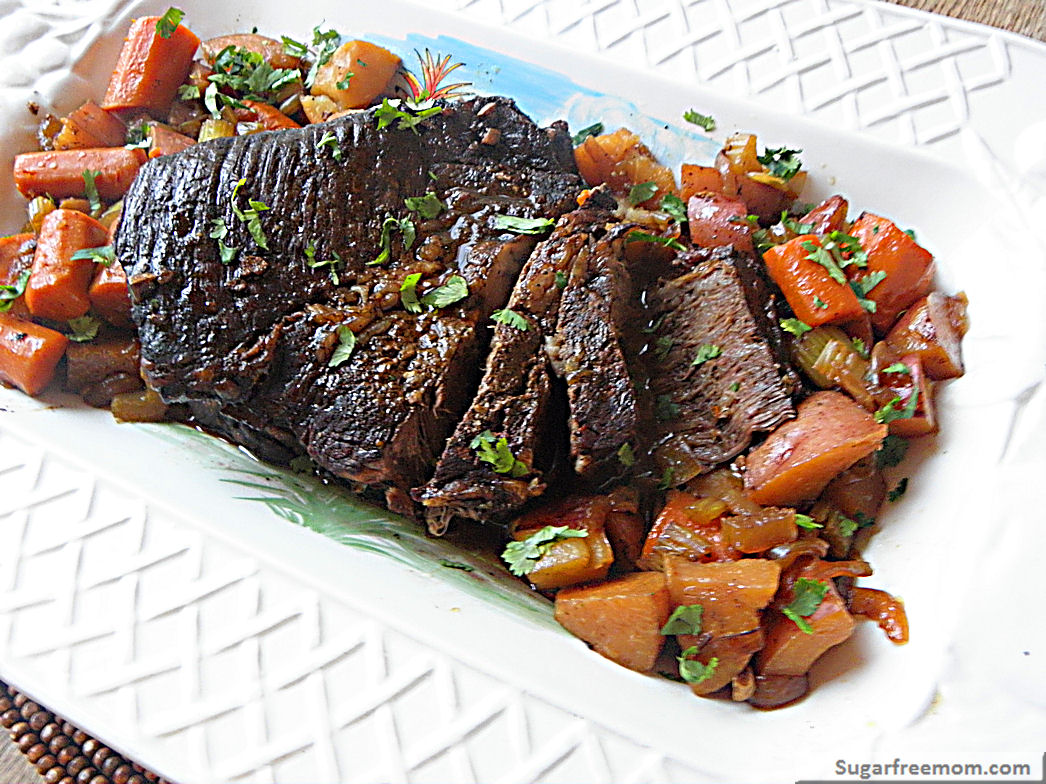 When I make this, my kids eat all their vegetables on their plate AND ask for more.
Yes. They. Really. Do. How can you get kids to like carrots? Make this recipe. I bet you they will truly love it!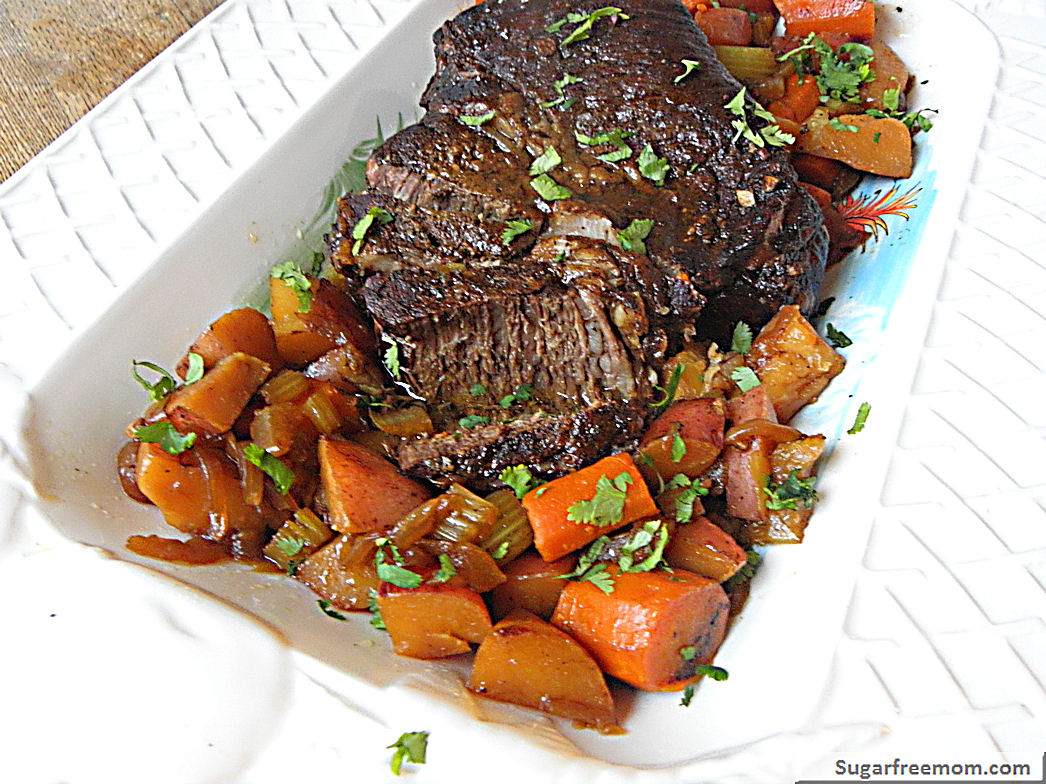 Perfect Pot Roast
Ingredients
1 boneless beef chuck roast (3 pounds)
1 teaspoon salt, divided
1/2 teaspoon pepper, divided
1/2 teaspoon dried rosemary, divided
1/4 cup canola oil
2 cloves garlic, minced
1/4 cup balsamic vinegar
1 cup chopped onion
4 cups potatoes, cut into 1 inch pieces
2 cups carrots, peeled, cut into 1 inch pieces
2 celery stalks, chopped
2 cups water
2 tablespoons chopped fresh parsley
Directions
Season meat with 1/2 teaspoon of salt, 1/4 teaspoon rosemary and 1/4 teaspoon of pepper on each side. Add the oil to a large Dutch oven over medium high heat and cook garlic until fragrant. Carefully pour in balsamic vinegar. Add meat to Dutch oven and brown on both sides. Add onion and cook until translucent. Add potatoes, carrots, celery and water to pot. Bring to a boil. Reduce to low. Simmer 2 hours or until meat and vegetables are tender. Top with gravy and chopped parsley.
Nutrition Info
Serves: 8* (6 ounces beef, 3/4 cup mixed veggies)
Calories per serving: 565* Fat: 38g*Cholesterol: 112mg*Sodium: 438mg* Carbs: 21g* Fiber: 3g* Sugars: 4g* Protein: 35g* Points+: 12*
Other recipes you might like:
*Today all over the world wide web, food bloggers are coming together to show support to those effected by Hurricane Sandy. We are all sharing home cooked meals that you could essentially bring to a family in need. But for a family in need without power this meal could be the only hot one they receive for a long time. You can also help through donating to the Red Cross.
Several organizations are dedicating themselves to helping the victims of hurricane Sandy.
American Red Cross is providing food, shelter, and other forms of support to hurricane victims. You can donate directly to the Red Cross or you can also text the word "Redcross" to 90999 to make a $10 donation.
The Salvation Army is also focused on providing food, shelter, and support to victims, and takes donations for storm relief.
Feeding America is providing food, water and supplies to those who need it as part of their disaster relief program.
Thank you for any help you can give to those who have lost so much!