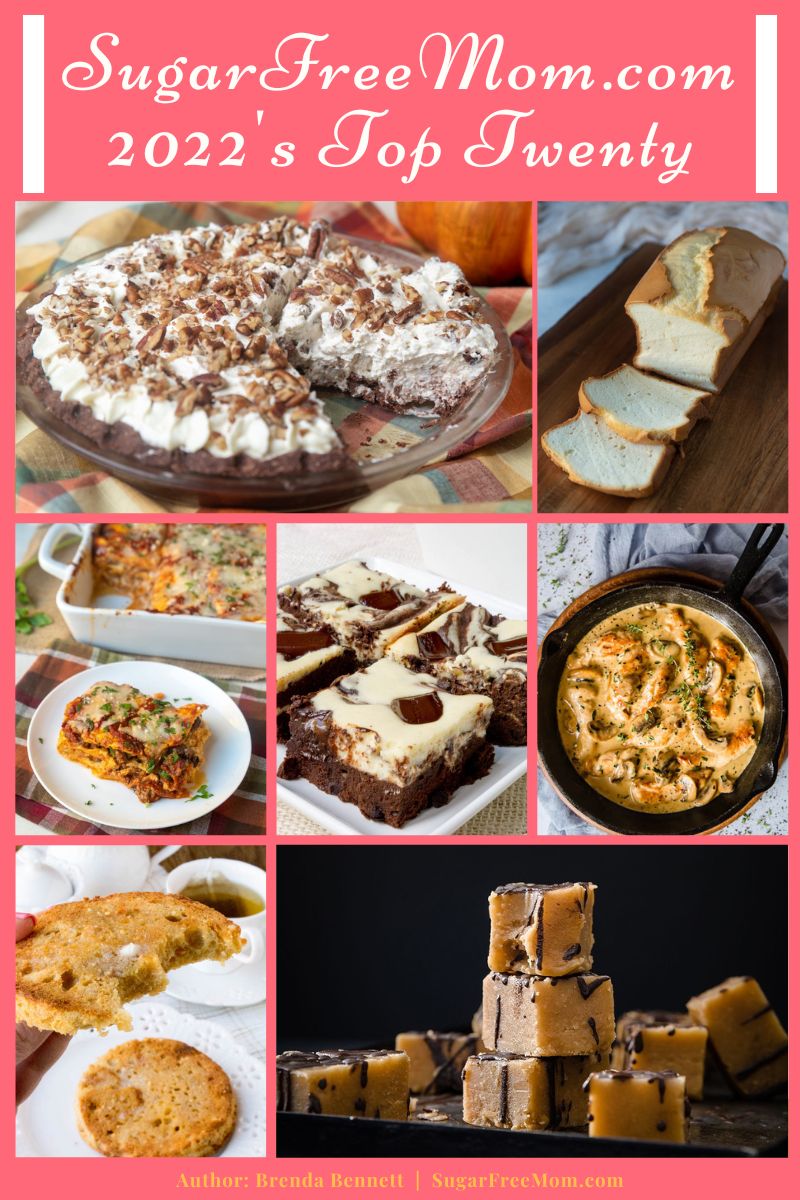 Here are the 20 Best Low Carb, Keto, Sugar Free Recipes of 2022 on SugarFreeMom.com!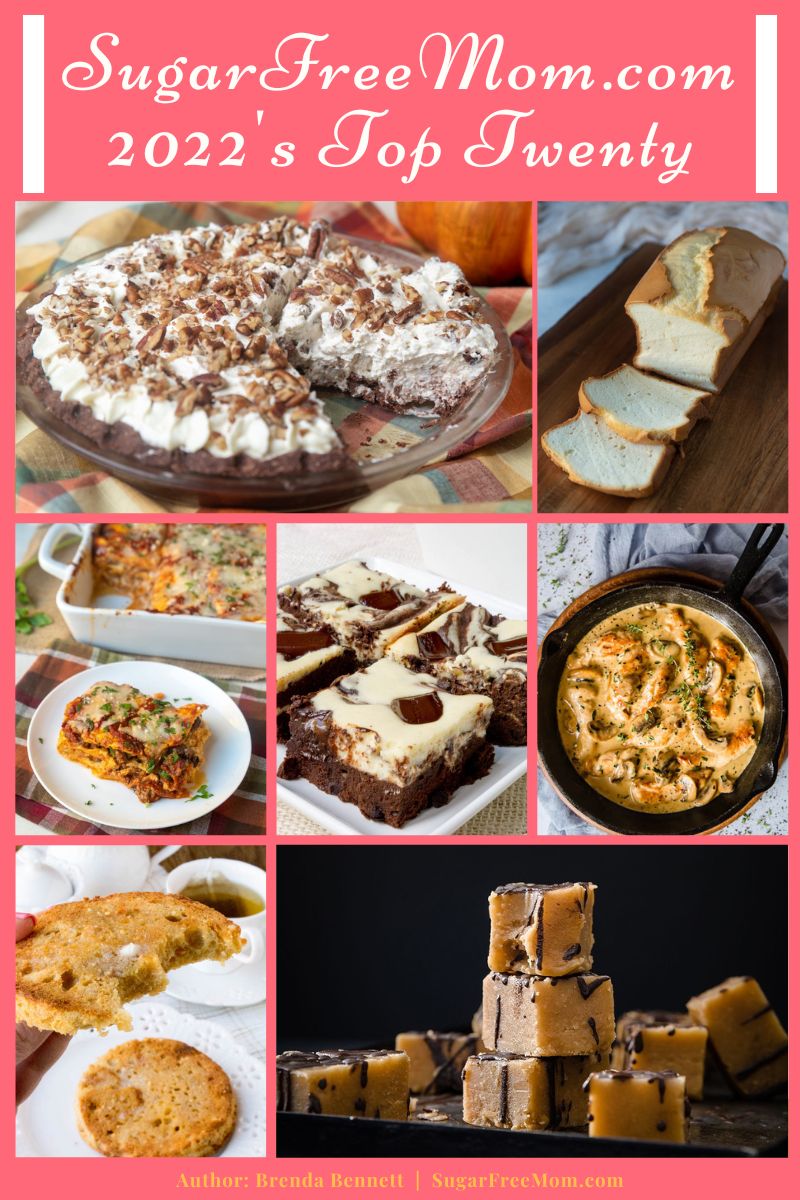 The most anticipated post of the whole year is always my Top 20 Best Low Carb Keto Recipes from the last year!
This list of best recipes has a few new recipes from the last year and of course, the standing tried and true recipes that continue to dominate the top of the list every year.
If you haven't tried some of these low carb and keto recipes, now is the time to pick from this list, because these are the very best according to most traffic from Google Analytics!
From savory to sweet, you will find an assortment of decadent and delicious low carb keto recipes that the whole family will enjoy!
This is a new recipe this year! I adapted this protein lasagna from my very popular Cabbage Lasagna because the flavors are the best!
The cabbage is replaced with egg white wraps you can purchase or use my recipe for making them!
This recipe has been popular for years and years and for good reason as it is so easy to make and so satisfying!
I've adapted this recipe to make a single serving for my new book, The 30-Day Sugar Elimination Diet!
This easy keto english muffin has also been popular for years now since it was posted. This recipe made it into my previous cookbook, Naturally Keto as well as my new book, The 30-Day Sugar Elimination Diet.
A new recipe this year for an easy way to enjoy the holidays without all the stress and work of a regular pecan pie!
Creamy, quick and no baking required for this keto dessert!
This is the original cloud bread loaf with DAIRY and it is delicious.
I knew it needed to be adapted for dairy free as my people are looking for dairy free as my own daughter is now dairy free, so you will find that recipe made the top 20 as well!
This recipe is a winner but makes a huge amount. I adapted it to become an easy skillet, stove top recipe with just 4 servings in my new book, The 30-Day Sugar Elimination Diet.
Another popular recipe that's been in the top 20 for years since it was posted long ago.
This recipe also made it into my new book, The 30-Day Sugar Elimination Diet.
And here it is, the number one BEST Low Carb Keto Recipe on my blog for 2022 is my Dairy Free Cloud Bread Loaf!!
This recipe made it into my new book, The 30-Day Sugar Elimination Diet, as rolls that can be frozen or refrigerated for just when you need them!
I hope you try some of these new and older popular recipes that made it into the top 20 list of best recipes for 2022!
Here's to making more delicious low carb, keto, sugar free recipes for the new year ahead!
Here's to a healthy and happy 2023 to all of you!
Thank you for following me, making my recipes, sharing with friends and family and supporting my business and family through purchasing my cookbooks!
mmmmmm