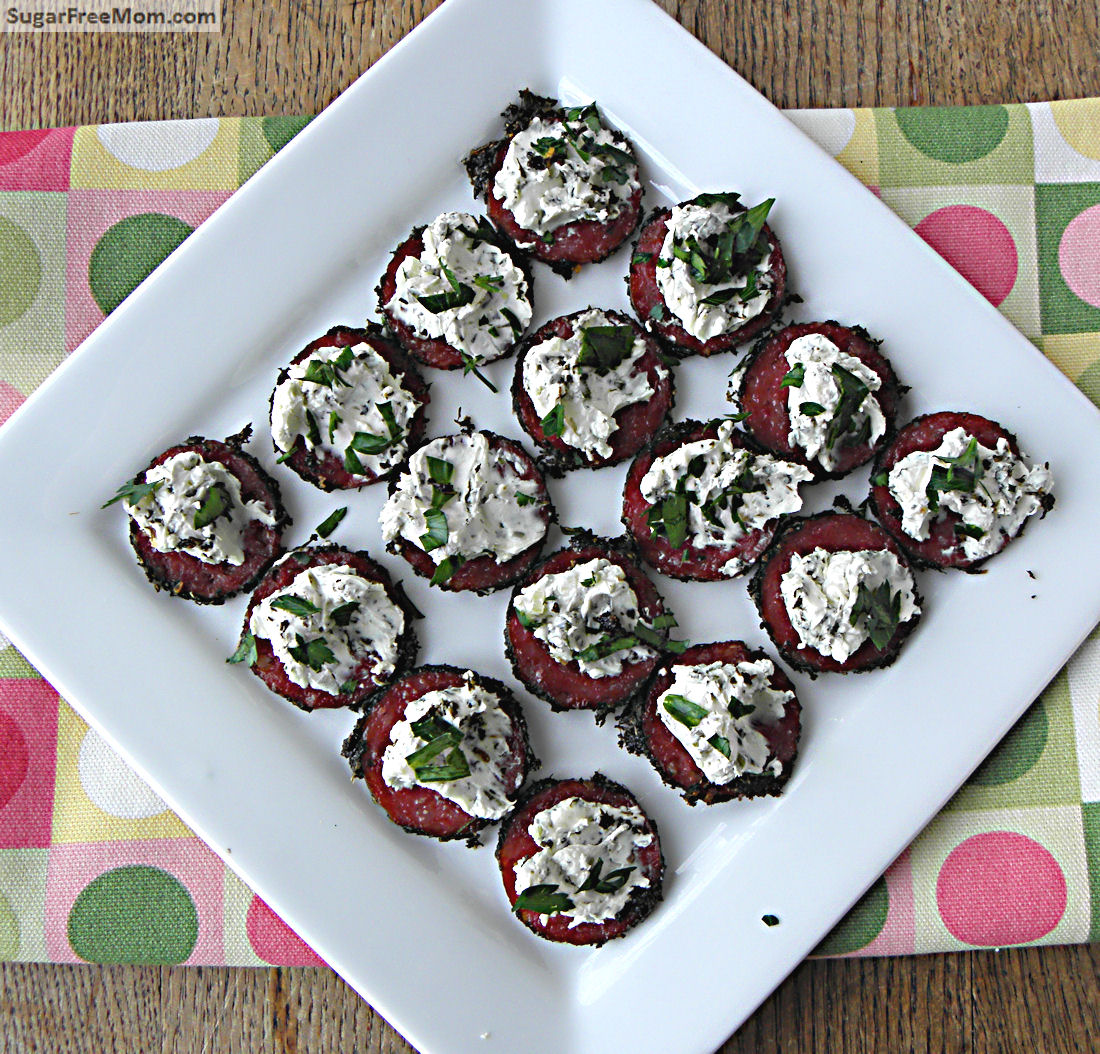 If you're looking for an easy, quick little appetizer for a weekend this is it!! Only 3 ingredients needed!
Salami gets baked and turns nice and crisp like a cracker! Perfect for soft cream cheese or even goat cheese if you prefer. Add a little fresh parsley and enjoy!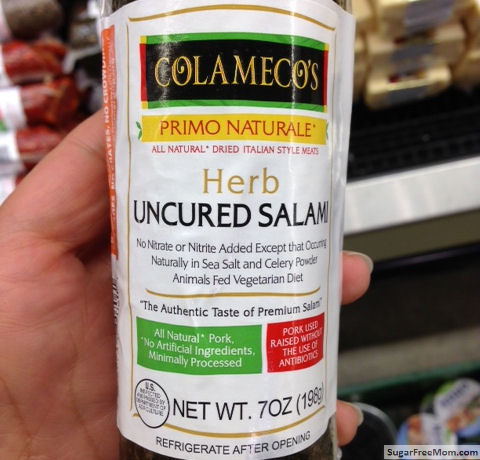 Now I'm hoping I don't get any hate mail stating how unhealthy salami is, BUT I don't eat it every day AND once in awhile I feel it's perfectly fine to indulge in a little. I did find one at Whole Foods Market that has no nitrates and no artificial ingredients so that's a plus right??
Nutrition Info
Servings: 30* Calories per serving: 36* Fat: 3g* Cholesterol: 10g* Sodium: 103mg* Carbs: 0g* Fiber: 0g* Sugars: 0g* Protein: 2g* Points+: 1*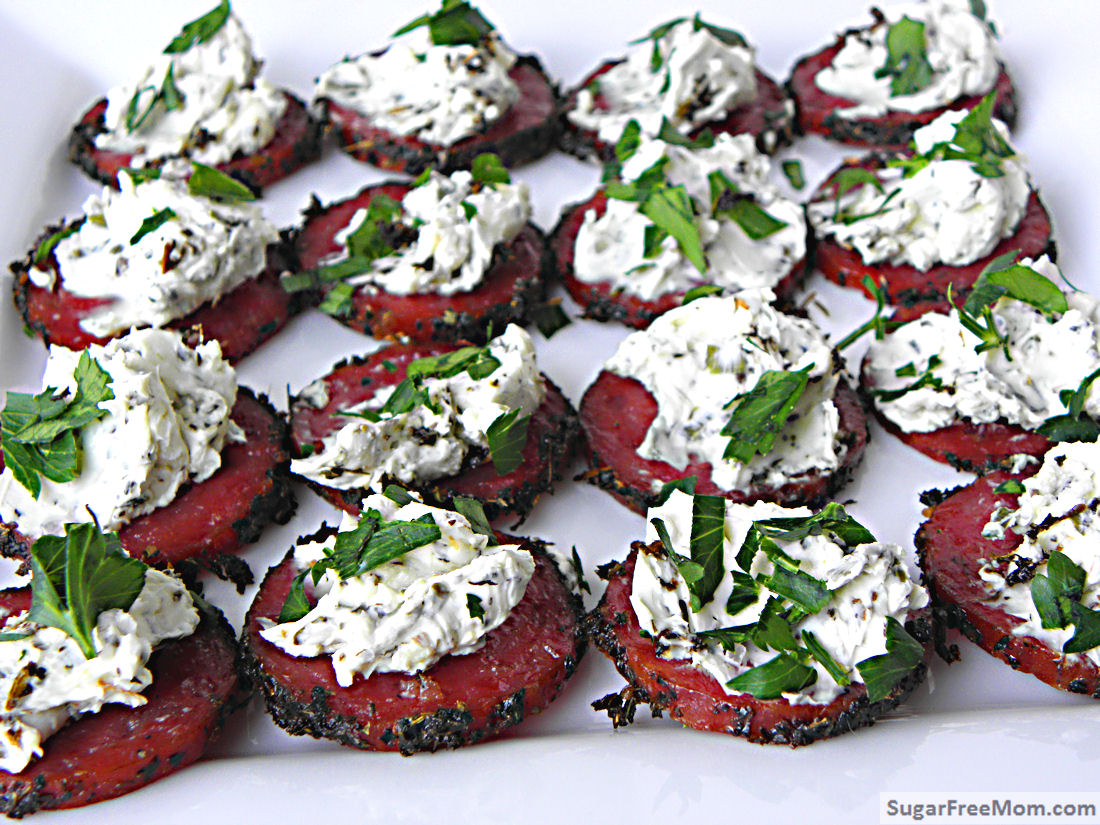 Baked Crisp Salami Cheese Appetizer
Ingredients
7 ounces dried salami (uncured, nitrate free)
4 ounces cream cheese ( I used one flavored with chives & onion)
1/4 cup fresh chopped parsley
Directions
Preheat oven to 325 degrees. Slice salami into 30 quarter inch slices. Lay them on an aluminum foiled baking pan. Do not overlap pieces. Bake for 15 minutes. Transfer onto paper towels to cool. Top each piece with cream cheese and fresh parsley.