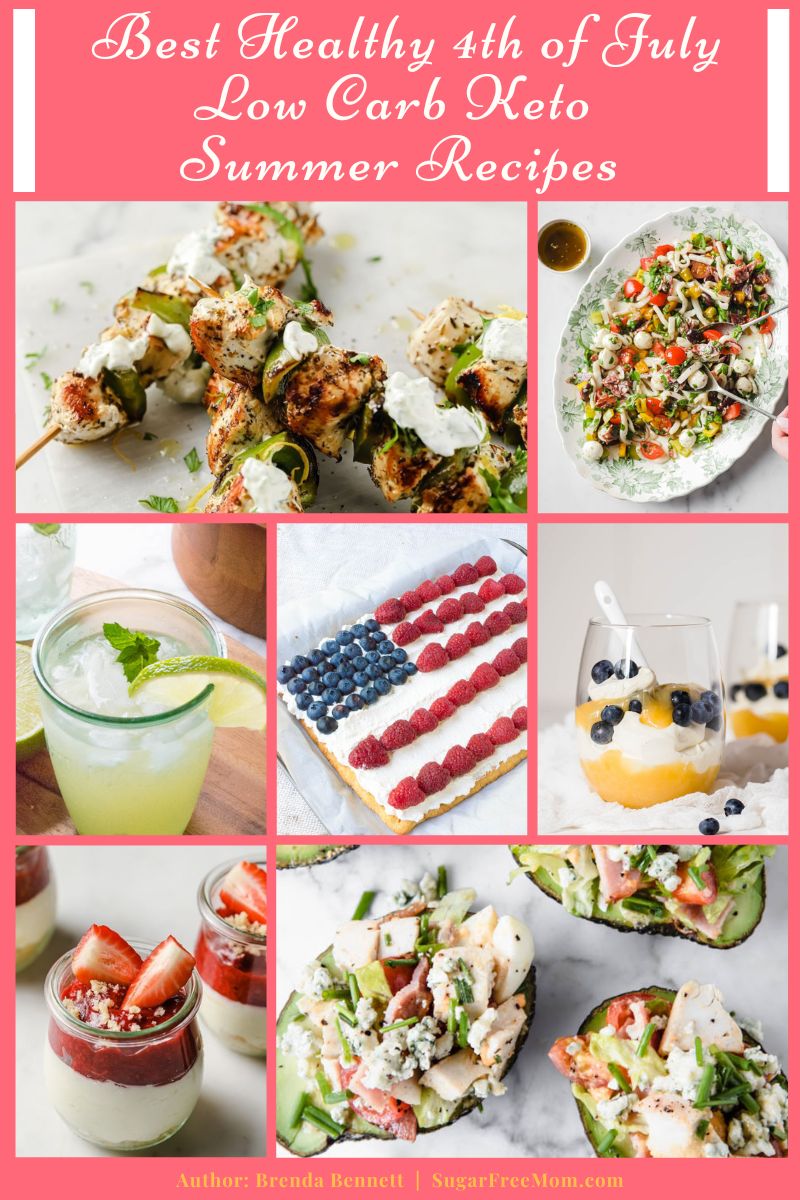 55 of the best, healthy, low carb, keto July 4th recipes for holiday celebrations! We've got you covered with beverages, side dishes, main course meals, and of course, the best part, low-carb recipes for dessert!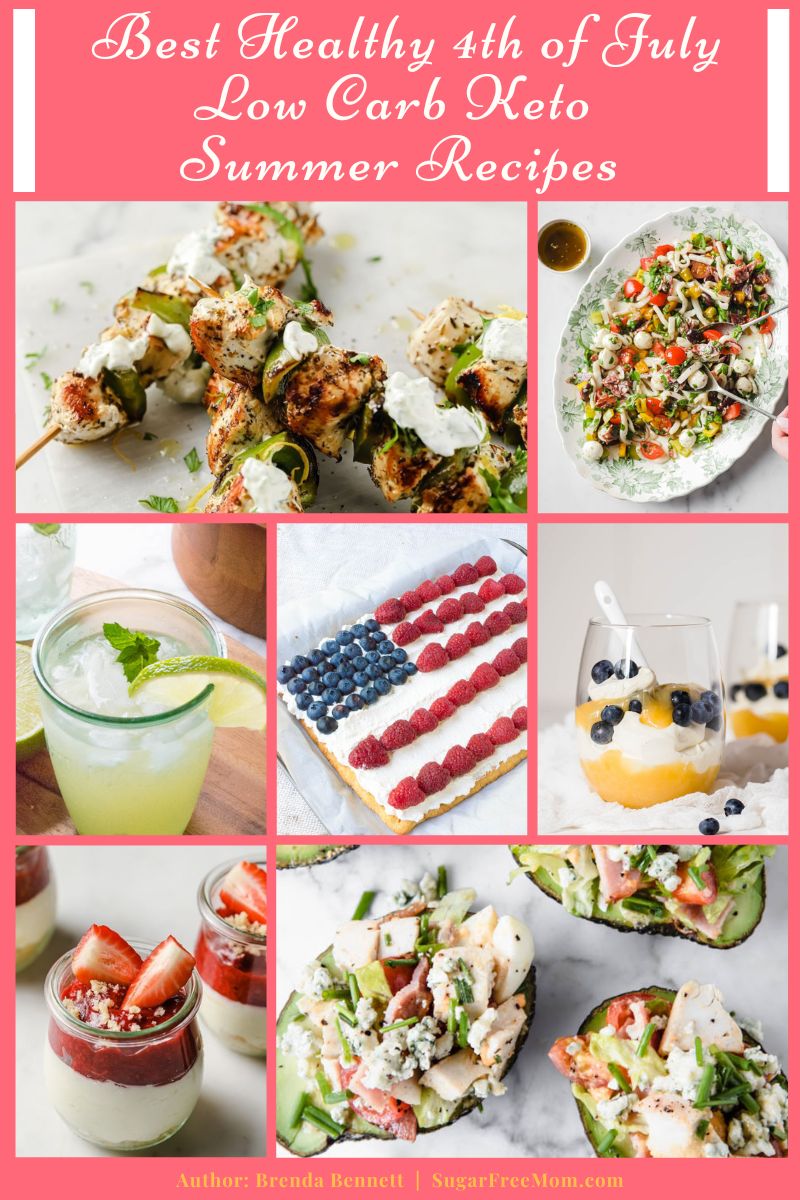 We've got a list of delicious 4th of July Keto recipes for you in this round up, but of course, these healthy recipes can be enjoyed for any special occasions like Labor day, Memorial day, and any summer BBQ!
BEVERAGES
Frozen Low Carb Watermelon Sugar-Free Slushie is an easy recipe low-carb drink for the kids, and adults too, on a hot summer day!
If you're on a keto diet, you can enjoy this frozen watermelon slushie for just 5 carbs per serving and it's low calorie too!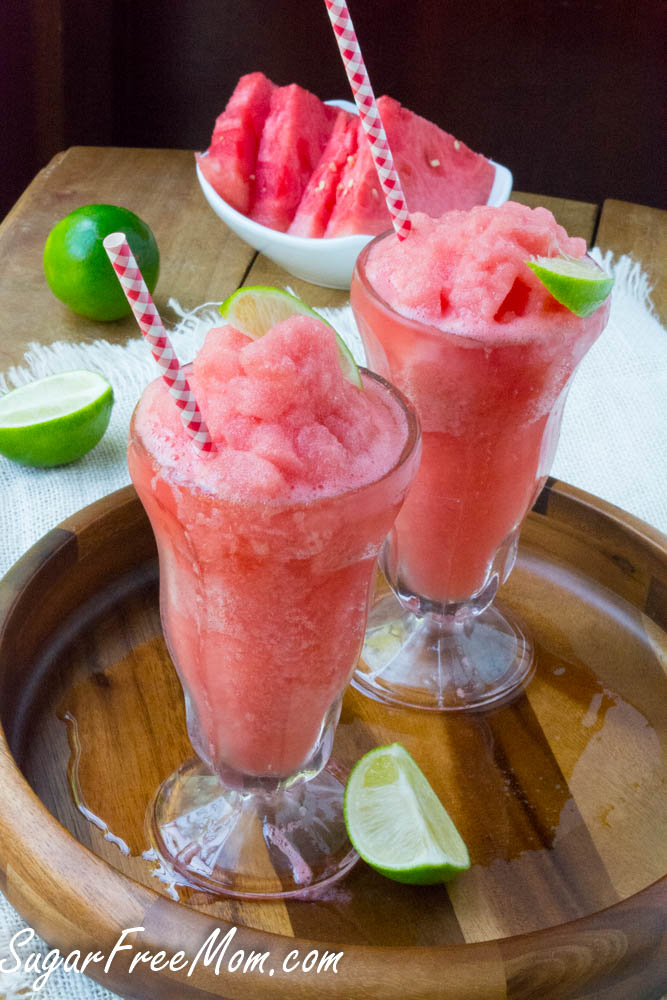 Sugar-Free Frozen Coconut Daiquiri Slushie made without sugar and low-carb! This recipe makes you happy.
It makes you dream happy dreams and sipping this slushie makes that dream feel like reality for just a moment with your eyes closed. Paradise is waiting..........you're just one sip away to a tropical Paradise.......in your dreams!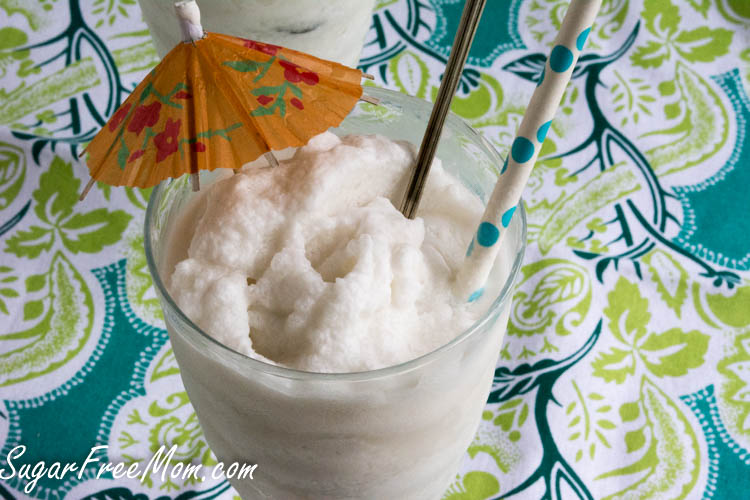 This Copycat Chick-Fil-A Frozen Lemonade is just 2 grams of carbs per serving! Super simple ingredients that create an amazing sugar-free, low-carb recipe sure to hit the spot on a hot summer day like your July 4th party!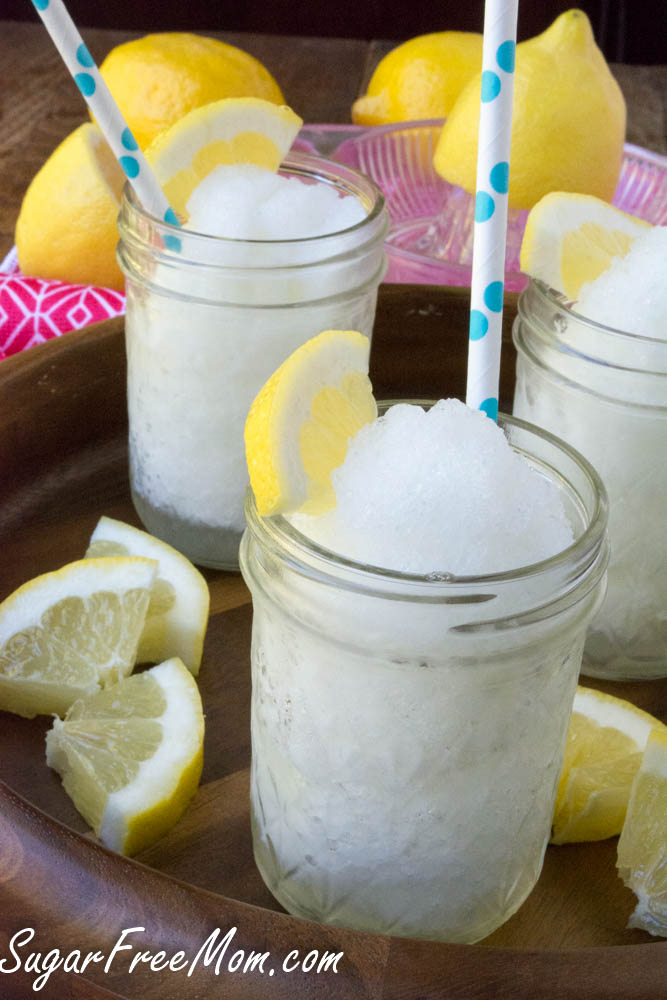 This Homemade Keto Electrolyte Drink is an easy way to get in vitamins and minerals and you can control the sweetness using your favorite sugar-free sweetener.
It also costs a lot less to make at home than buying store bought electrolyte drinks.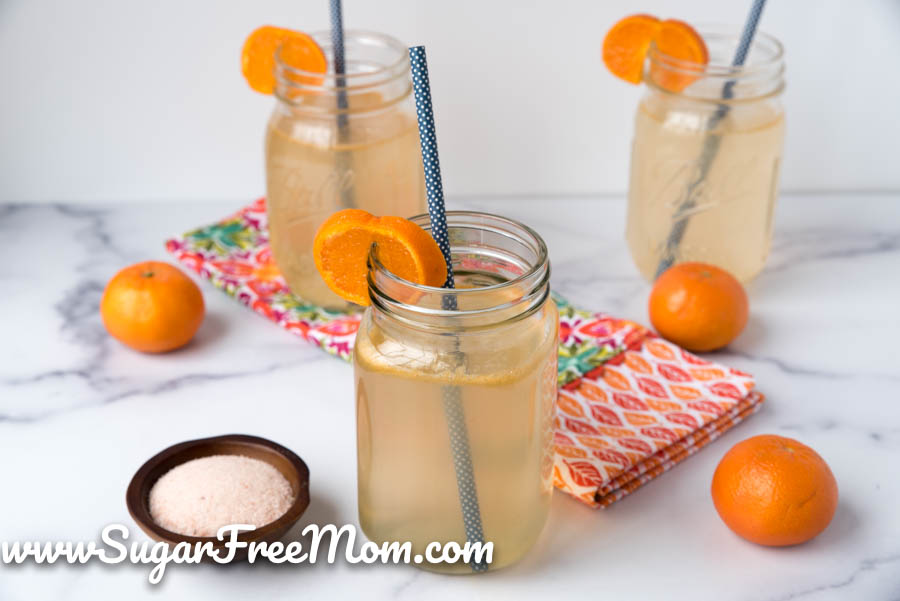 Sugar-Free Copycat Starbuck's Cool Lime Juice Refresher has just 16 calories per serving and no sugar added making this your new favorite way to quench your thirst!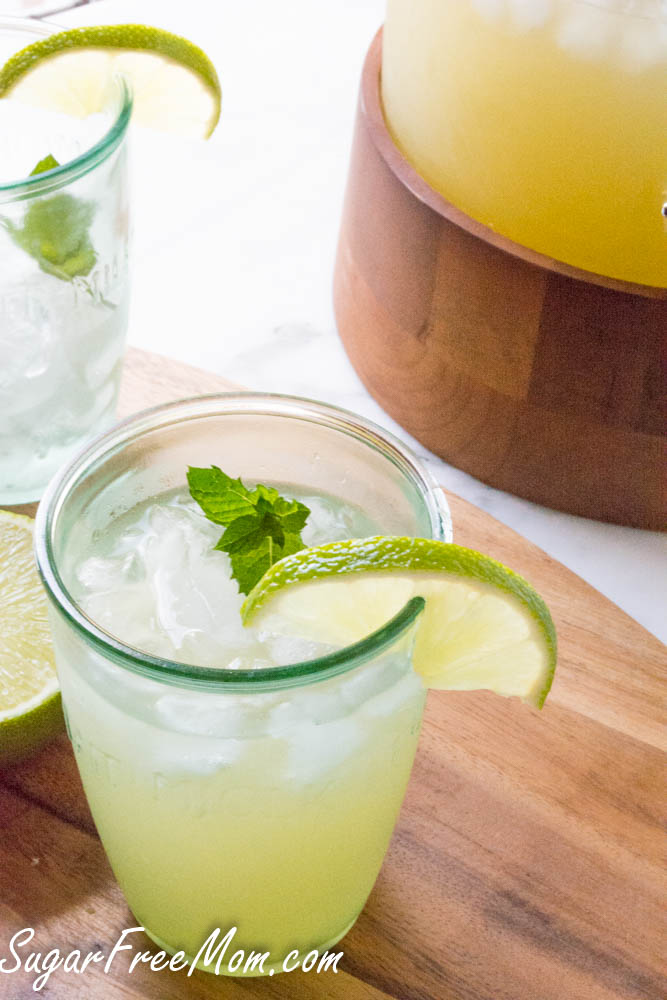 Sparkling Sugar-Free Basil Lemonade is a wonderful refreshing beverage for the summer season made completely sugar-free!
This recipe takes lemonade to a whole new level by adding some fresh basil and seltzer making it a light fresh summery beverage with tart flavors! With only 3 calories and no sugar this is a drink you can enjoy every day without guilt for your healthy lifestyle.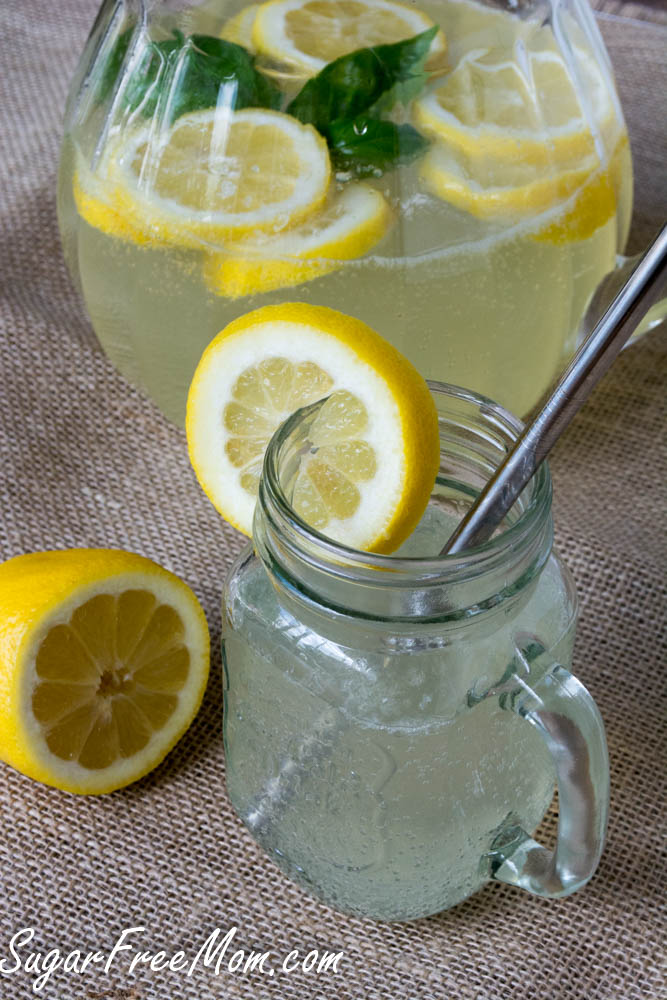 ENTREES
Summer Sizzling here we come. These Low-Carb Lemon Garlic Chicken Kebabs will be a firm favorite barbecue staple this year.
Marinated in a familiar flavor of lemon juice, garlic and herbs, they're a family crowd pleaser you'll fall back on time and time again.
Enjoy this great dish on its own as a low-carb high protein snack or serve with my incredibly delicious tzatziki and cucumber, feta and tomato salad for a healthy yet filling meal.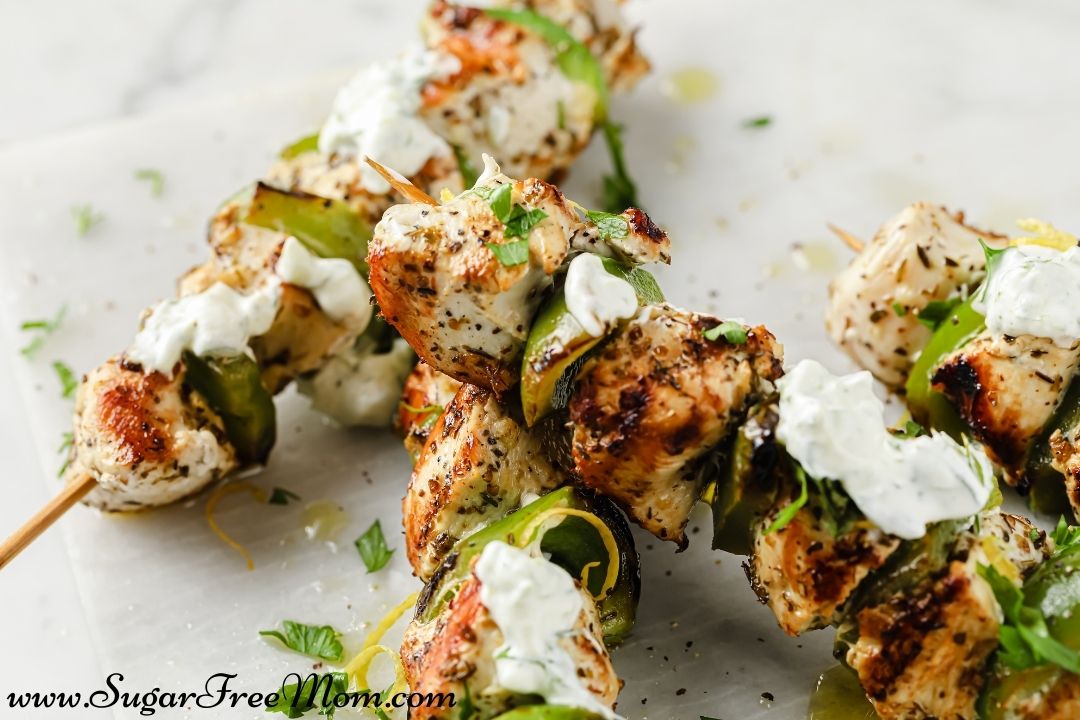 These Juicy Dijon Chicken Thighs are super flavorsome and are also dairy-free and sweetener-free.
You can serve these Juicy Low-Carb Keto Dijon Chicken Thighs with keto summery salads, like my arugula salad, or your choice of low-carb veggies.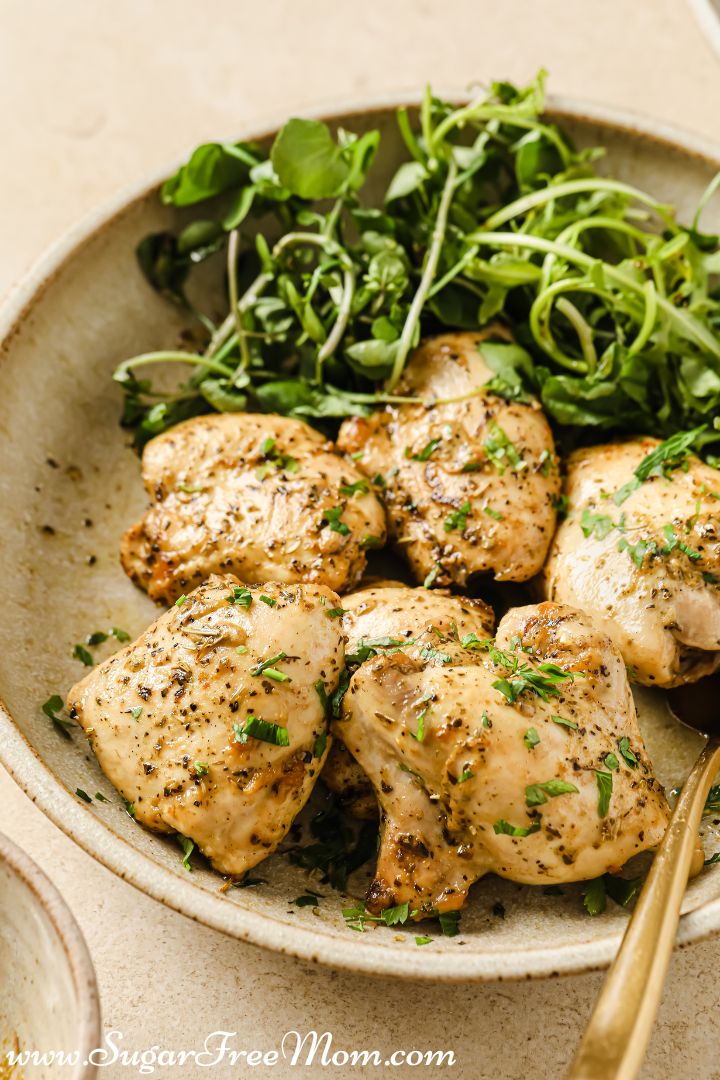 If you're looking for a really tasty chicken based low carb dinner this Cilantro Lime Chicken Traybake is a must make.
Crispy chicken thighs and roasted low-carb veggies all nuzzled in a sugar-free and sweetener-free tasty cilantro sauce. This delicious recipe is super easy to make and you can use any low carb veggies you like.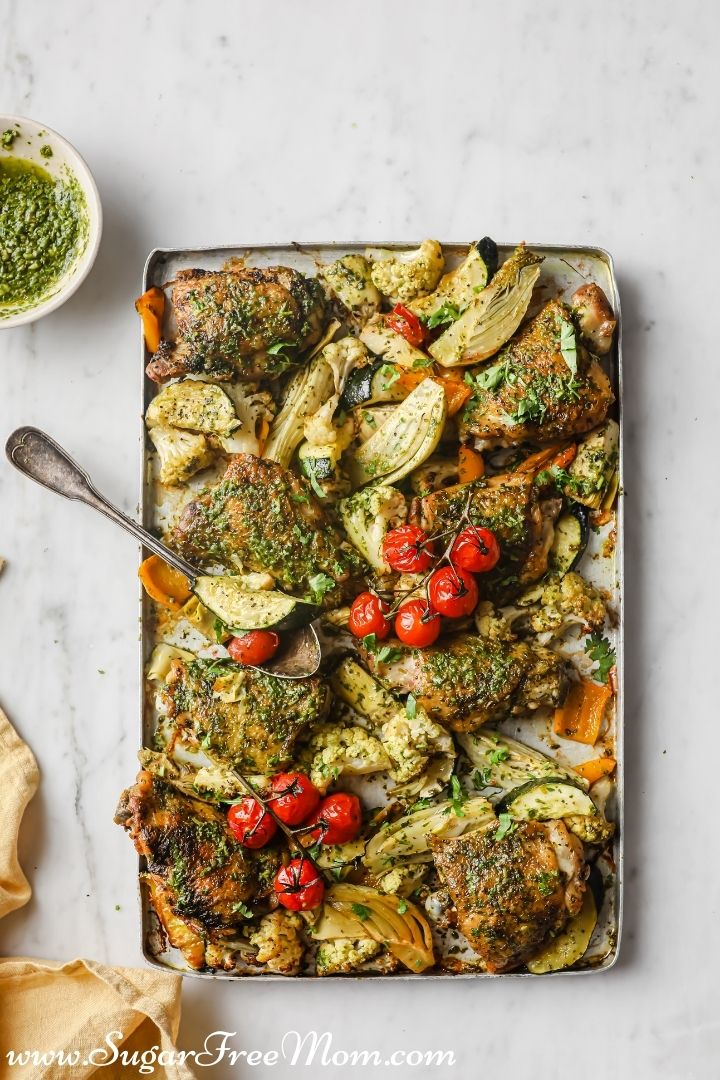 Super juicy and tender Salt & Pepper Keto BBQ Ribs slathered with a Sugar-Free BBQ Sauce, which literally is the best BBQ sauce you'll ever try and without junk artificial ingredients! Serve with my creamy coleslaw!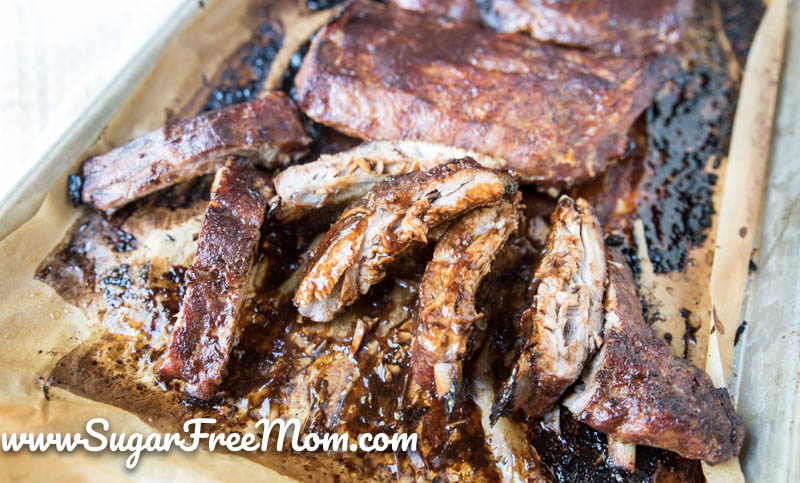 A delicious, bacon cheddar stuffed air fryer burger for any busy weeknight made in under 30 minutes!
Air fryer burgers are super easy to make, making this a delicious, healthy, keto, family-friendly meal for the whole family!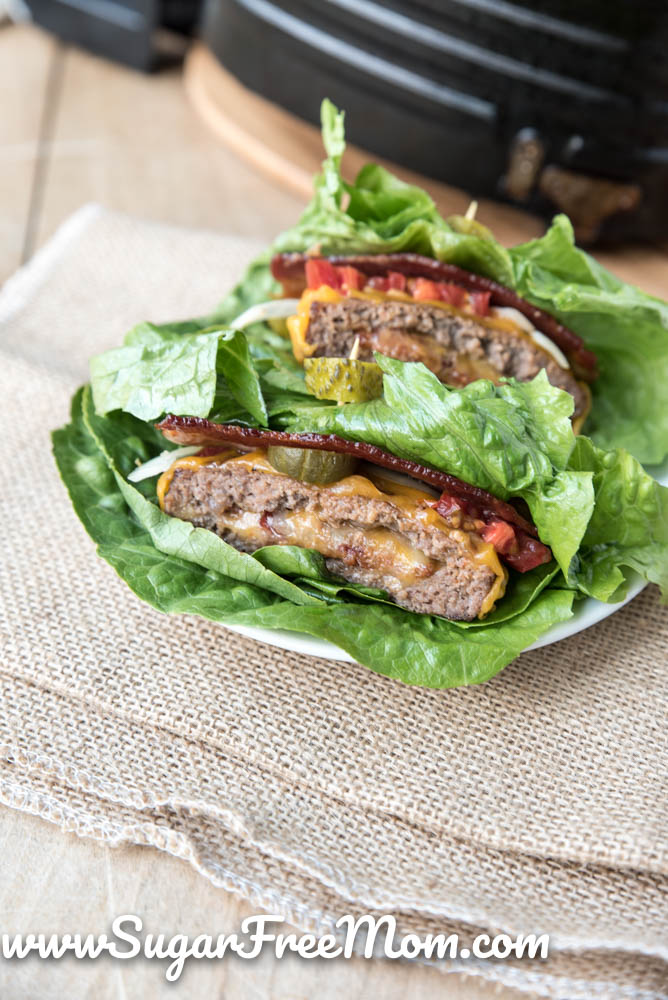 This is the easiest method for making a quick low-carb crack slaw using a simple sheet pan and ready in less than 30 minutes!
This Easy Sheet Pan Chicken Crack Slaw is effortless. So simple and can be made with fresh chicken breast, thighs or leftover cooked roasted chicken. It's rich in flavor without any added sugar or sweeteners.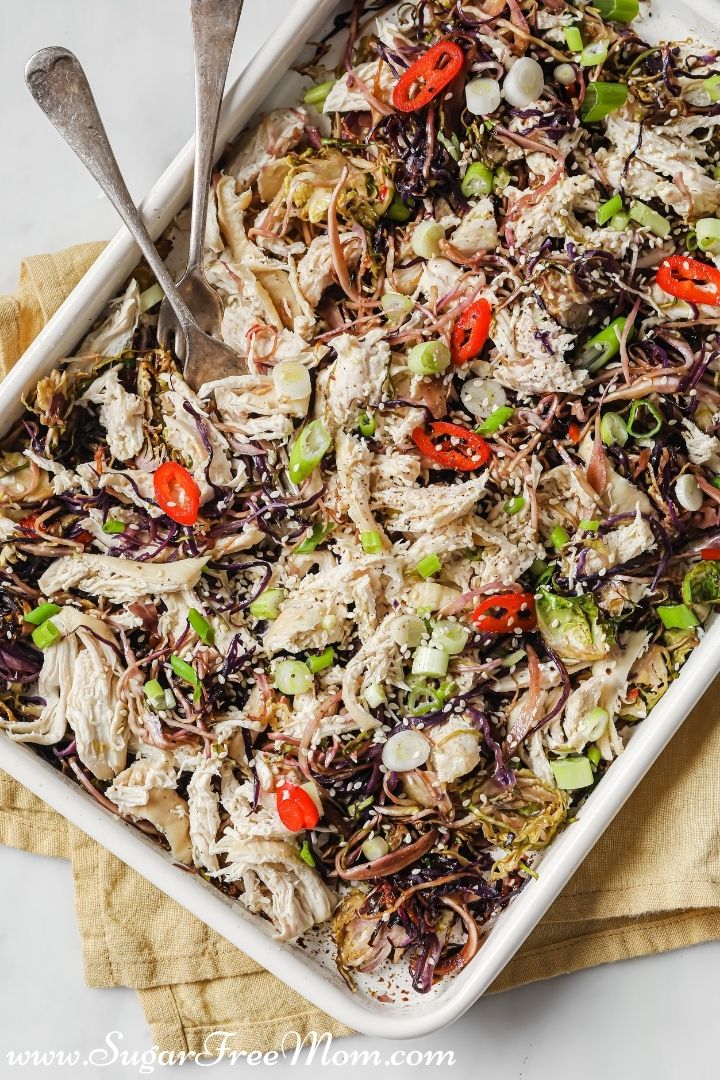 This easy Keto Greek Chicken Salad Meal Prep will make it a whole lot easier to help you stick to your low-carb and keto diet lifestyle!
It's absolutely loaded with flavor and super simple to make. It can be enjoyed as a big salad the whole family can enjoy.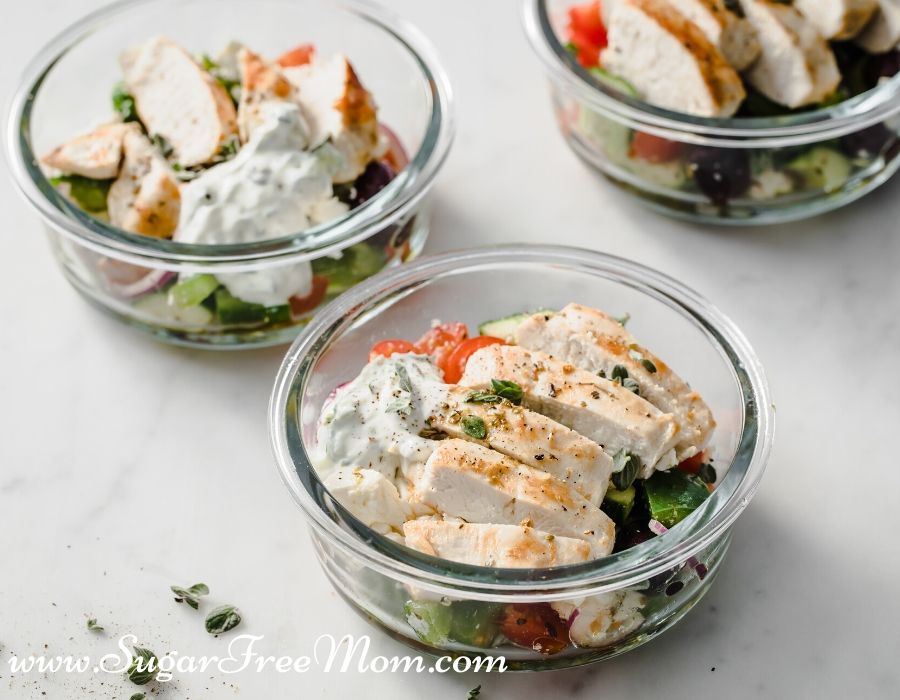 Grilled Pesto Shrimp Skewers are the easiest and tastiest of shrimp recipes perfect for BBQ party!
When you have homemade pesto, finding ways to use it up is easy! Here's a quick way to make tasty shrimp on the grill! I'd recommend serving this with my keto broccoli salad!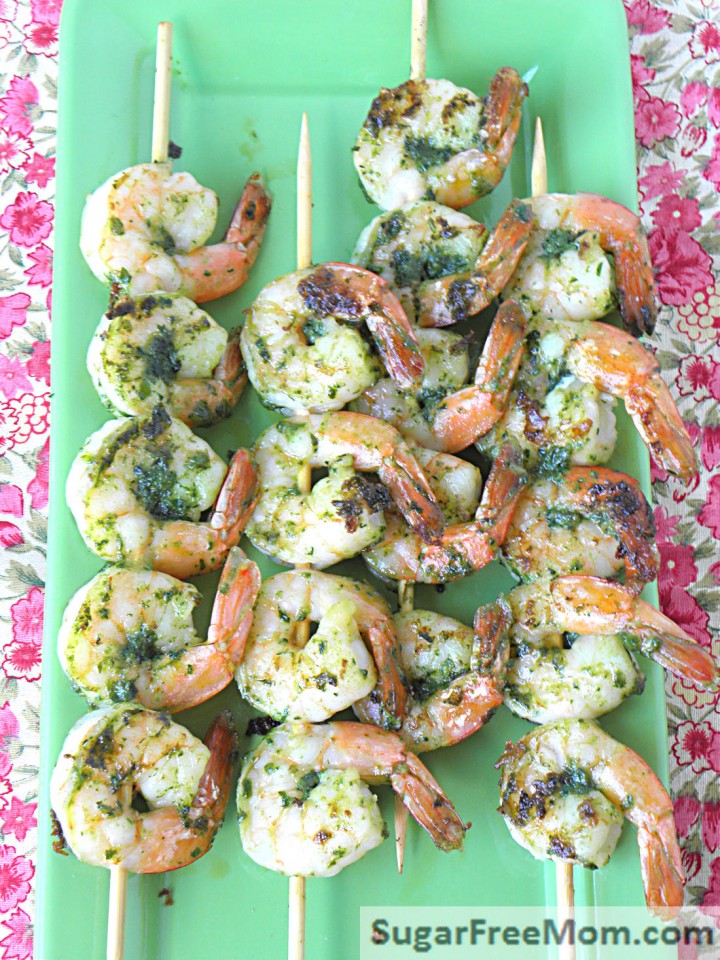 This easy, chicken BLT salad with zingy lime dressing and fresh ingredients is a perfect lunch or dinner to break your fast!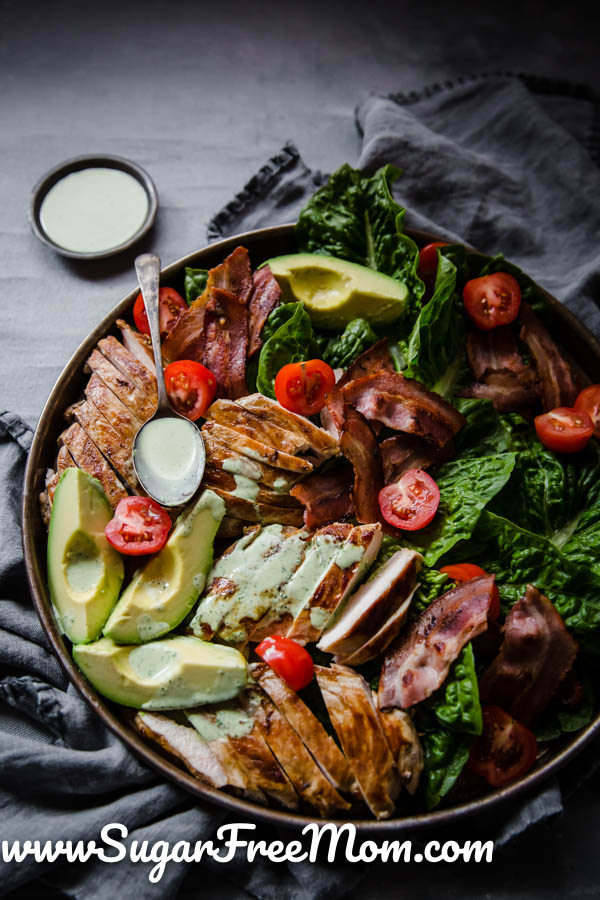 These Keto Cobb Salad Stuffed Avocado are a satisfying meal any day! Gluten-Free, Low-Carb, can also be dairy-free!
Healthy fats keep you full for longer and are so satisfying to enjoy. No guilt indulging in this delicious stuffed avocado with cobb salad filling!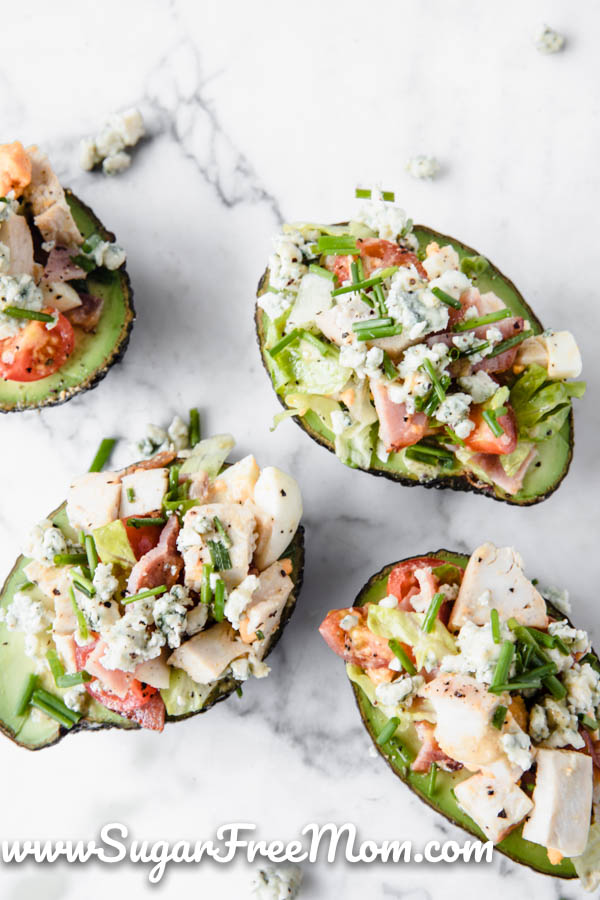 Grilling chicken is a wonderful easy weeknight dinner, but adding fresh herbs as a marinade transforms it from ordinary to extraordinary!
This marinade can be soaked for just 30 minutes or overnight in the fridge. Either way you are sure to have a flavorful and delicious grilled chicken.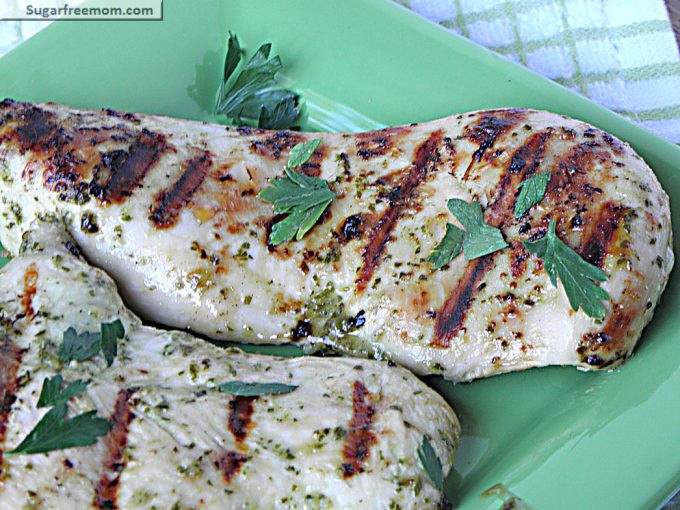 Grilling is the essence of summer time don't you think? It's so easy, there's no heating the oven so the house stays cooler and it's just nice to be outside cooking!
This recipe is so simple and really adaptable as far as the veggies you pick, we also love using red peppers and mushrooms.
It only takes about 10 minutes to prepare and about 10 minutes to cook the kabobs on each side. It's a 30 minute dinner, who doesn't like that?!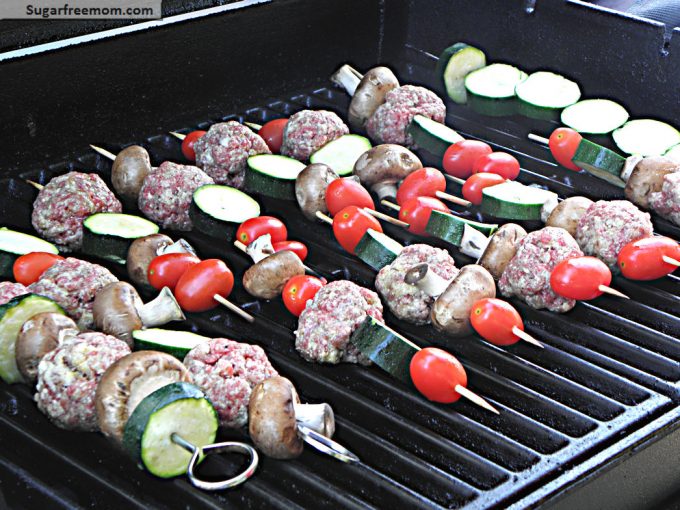 These low carb keto beef kabobs are super easy to make on the grill or in the oven and the simple marinade ingredients is my favorite go- to keto recipe.
This is a great option for those on a low carb diet or keto diet. I'd serve this with my mock potato salad!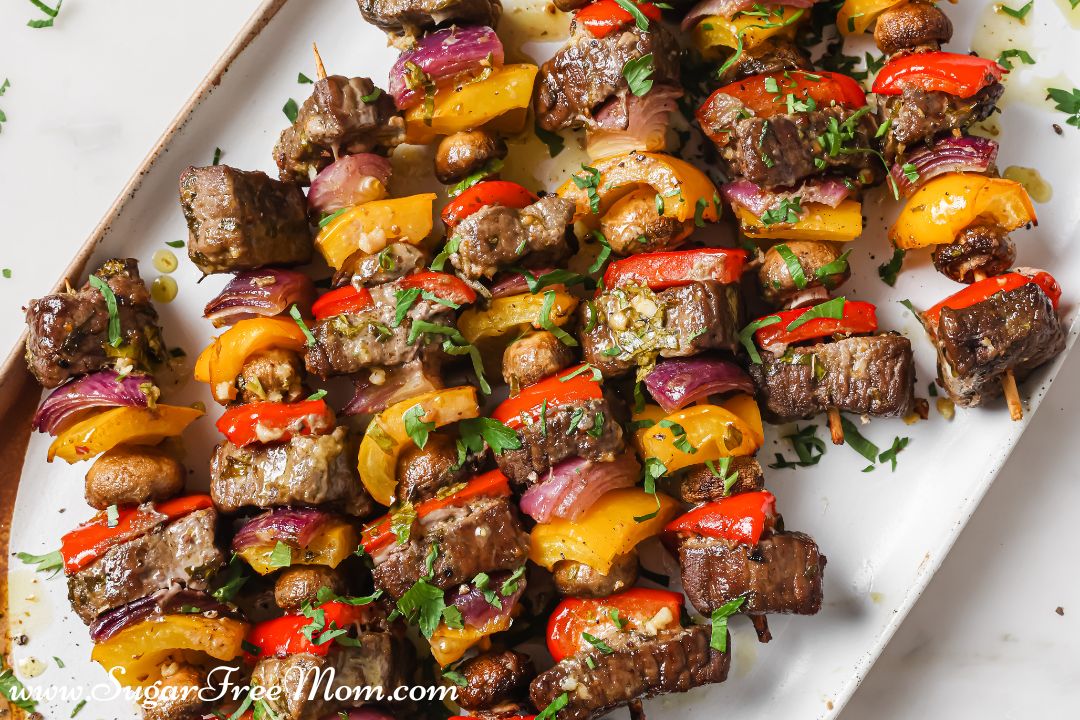 Easy Fluffy Keto Hamburger Buns are the only buns you will ever need on your ketogenic or low-carb diet!
They are paleo, gluten free, low-carb and I've shared a way to adapt this for a keto nut-free version!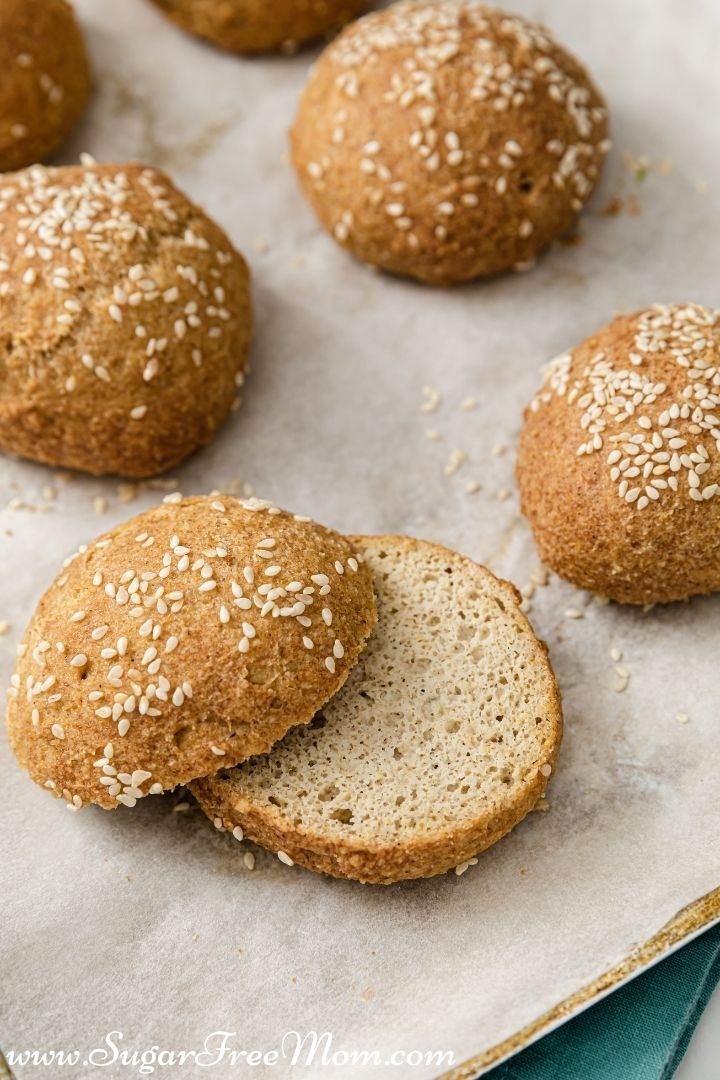 Summertime is all about convenience and stress-free cooking!
Grilling outside, pool parties, the beach and BBQ parties are all about easy foods to enjoy! And hot dogs are just one of the favorites at this time of year.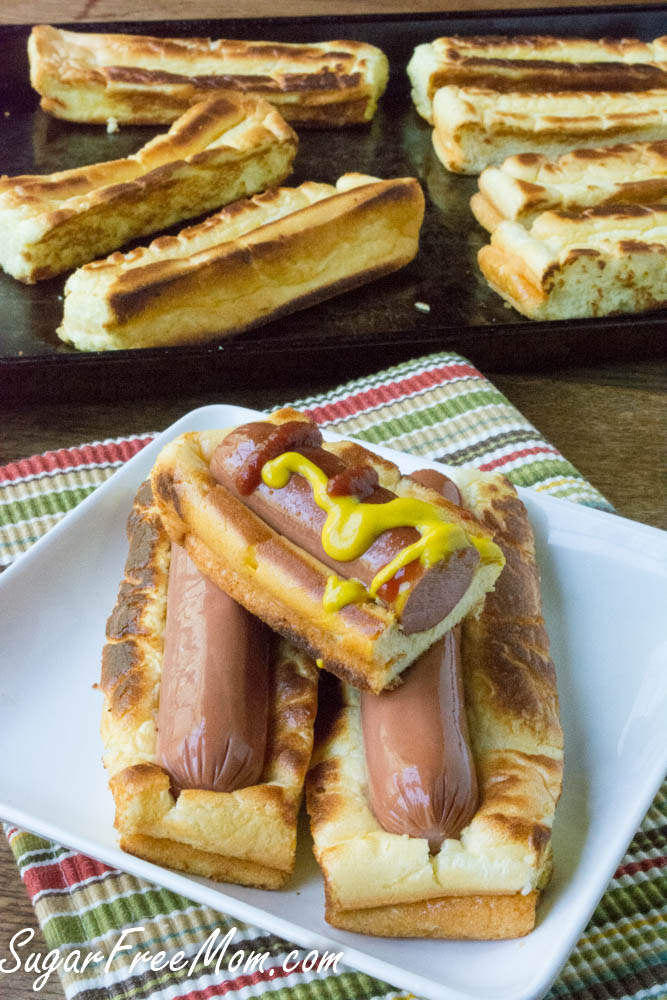 SIDES
This Easy Keto Grilled Asparagus recipe wrapped in Provolone Cheese and Prosciutto makes it the Best Grilled Asparagus you've ever had! It's gluten-free, low-carb and keto approved!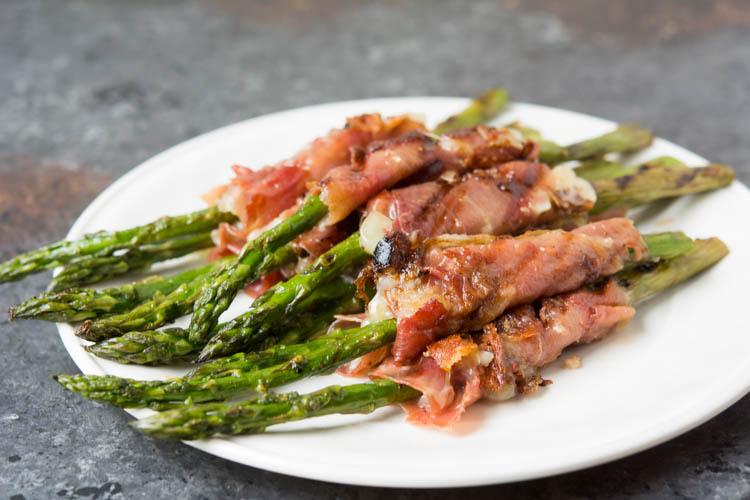 Char Grilled Avocado with a Creamy Herb Dressing is a perfect, easy, keto friendly, low-carb, gluten-free meal, side or appetizer! If you've never grilled an avocado you are in for a treat!
The char taste of a grilled avocado is hard to beat and the creamy, soft warm avocado paired with the creamy tangy dressing is a winning combination!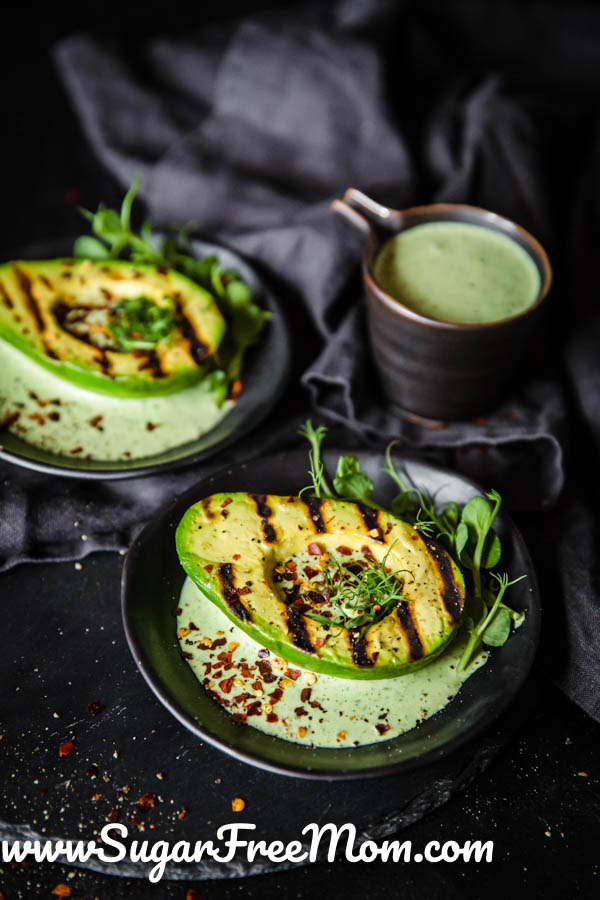 This Low-Carb Avocado Cucumber Tomato Salad is so easy to make and perfect for warm summer days!
It's gluten-free, grain-free, creamy and delicious! Paleo too, the cheese is optional, but I wouldn't leave out the red onion!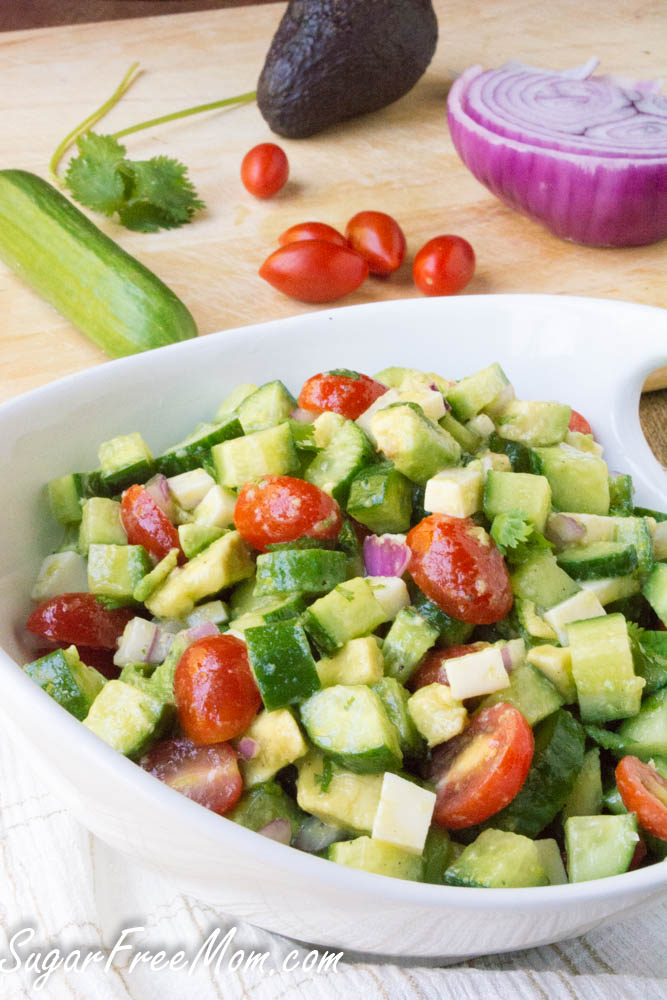 This gorgeous Caprese Fresh Zucchini Noodle Pasta Salad is keto, gluten-free, low-carb and simple with just 4 ingredients and a delicious dressing! Just 3 g net carbs per serving!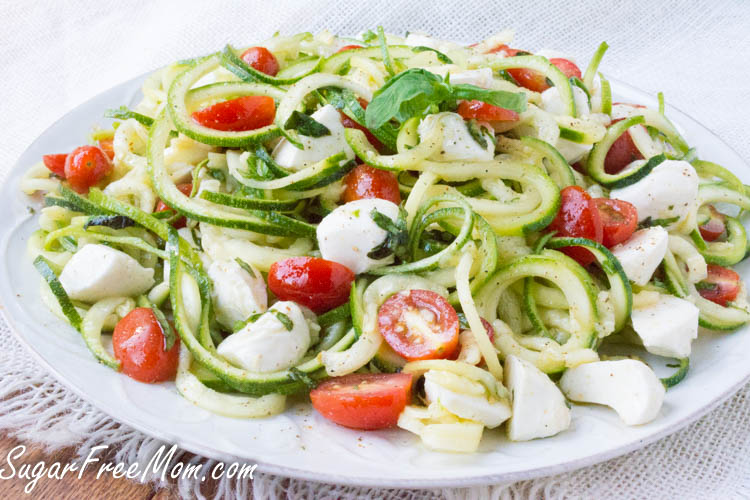 This easy Mediterranean Roasted Cauliflower Salad is the perfect keto side dish complementing any main dishes or serving as a vegetarian Mediterranean dish full of low-carb vegetables and gluten-free too!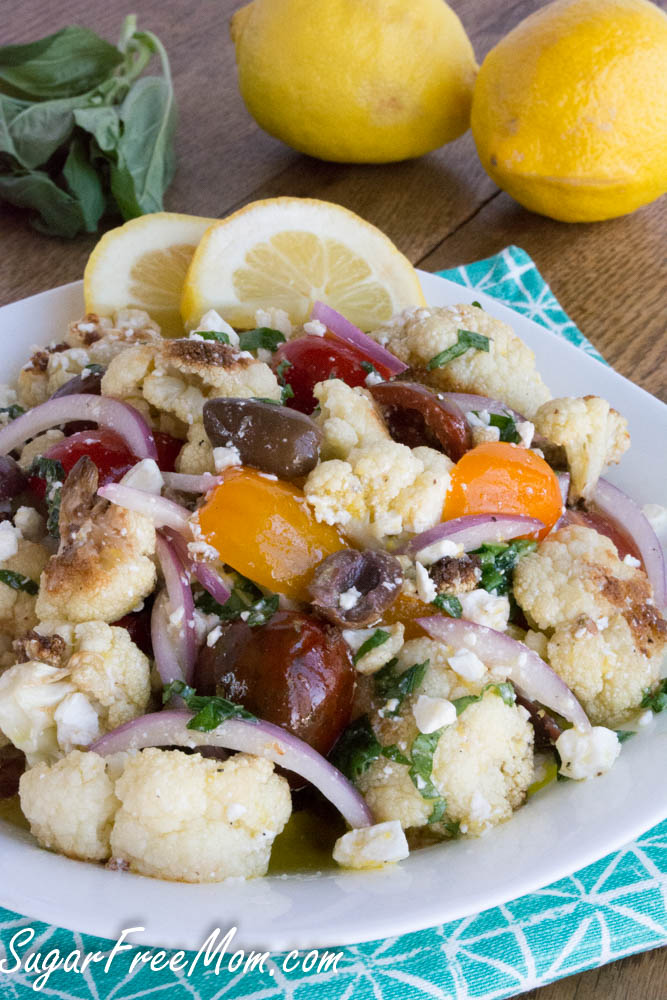 This fresh and bright Summer Confetti Salad is a great addition to all of your party needs this season!
Easily customized to include more of your favorite veggies - or leave out the ones your family isn't a fan of!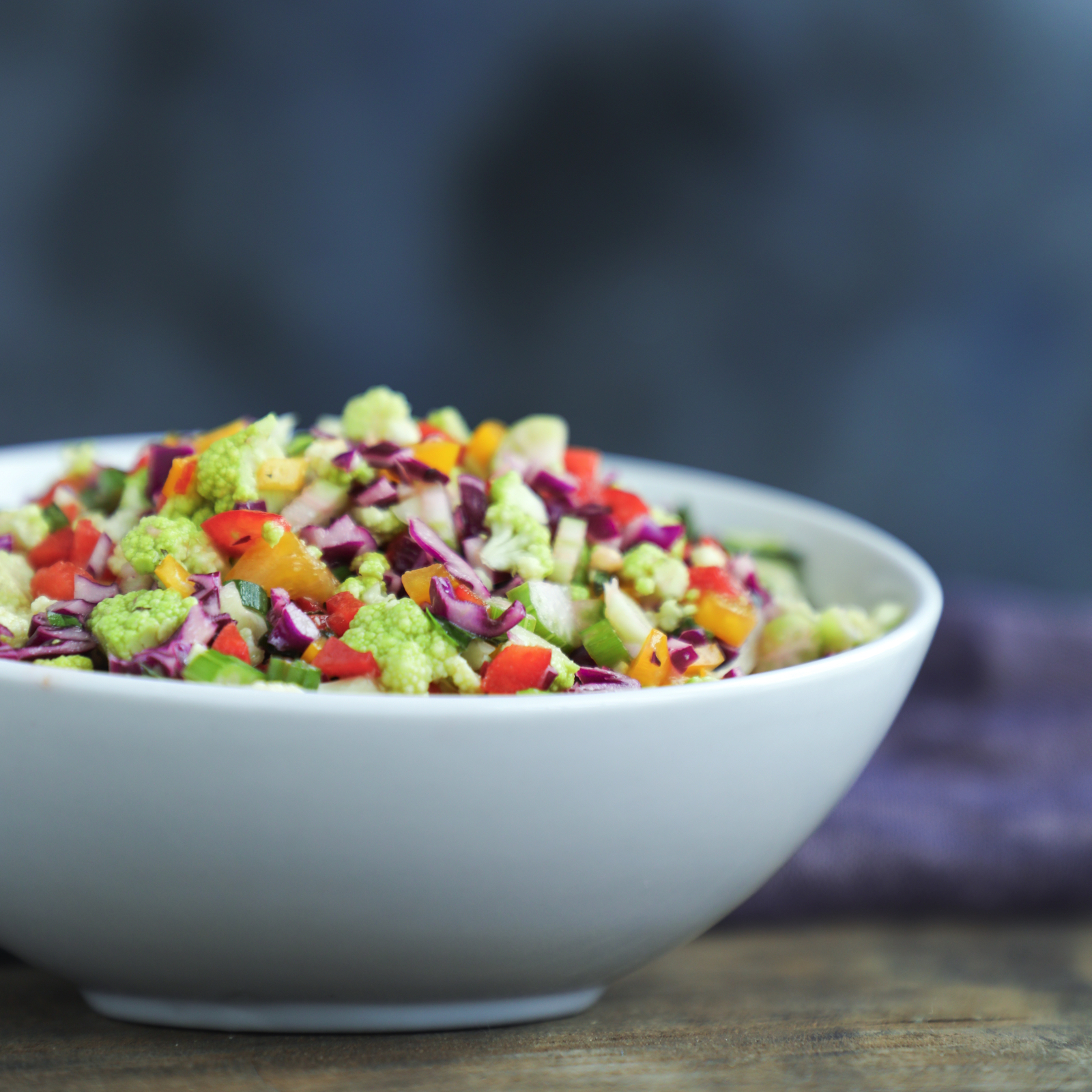 This Keto Italian Pasta Salad is filled with fresh flavors, but without all the carbs of a traditional pasta salad.
Just 5 net carbs per serving which is perfect for those on a low-carb and/ or keto diet!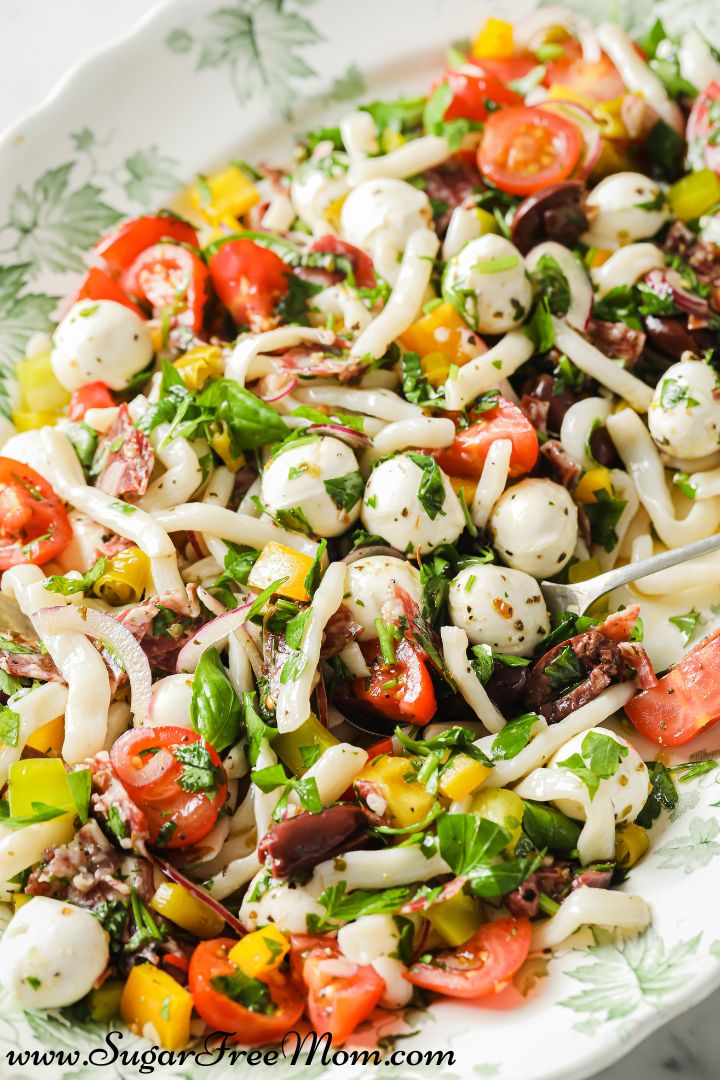 This coleslaw is anything but typical! Made without mayonnaise, but with a creamy dressing, with a hint of lime, it's the easiest side to bring to any summer gathering!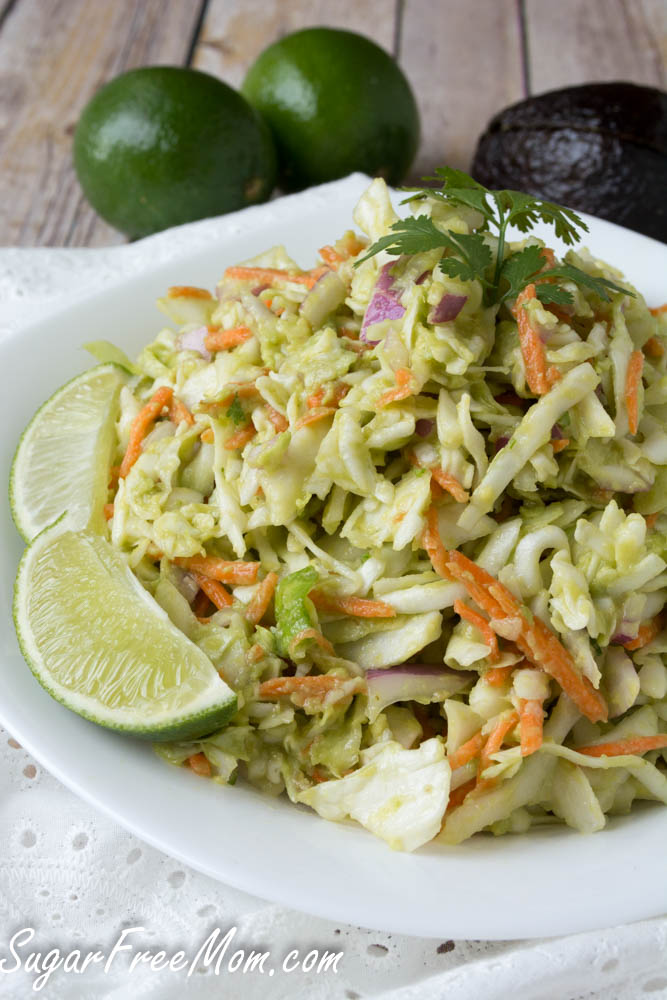 This Keto Low-Carb Antipasto Cauliflower Rice Salad is the most perfect side dish for summer! Simple and easy to entertain friends.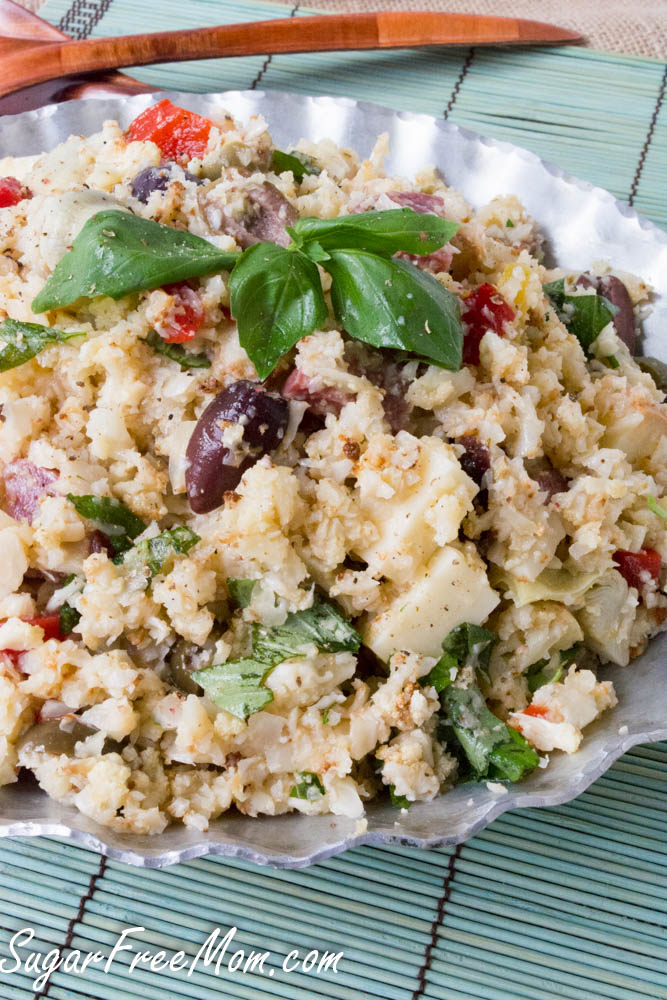 Here's an easy summer recipe that takes only a few minutes to prepare and cook but looks quite elegant to serve to guests for dinner, Grilled Caprese Style Portobellos. Portobello mushroom caps are the perfect mushroom for the job.
Topped with fresh tomato and deliciously creamy mozzarella cheese and these will melt in your mouth!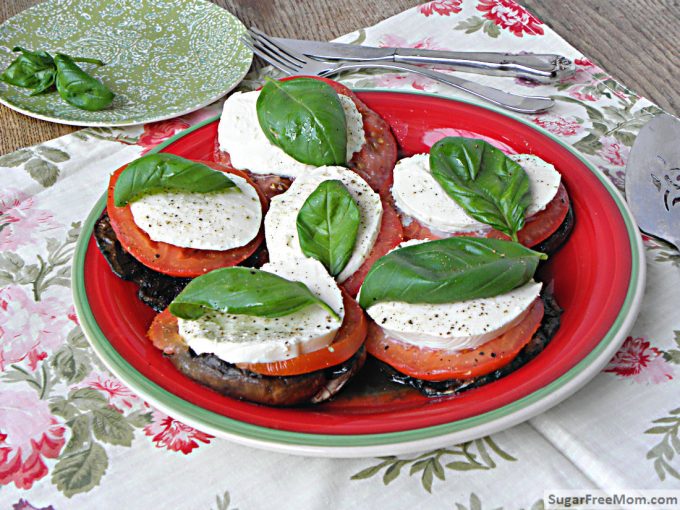 This easy tomato Salad with olives and a Balsamic Reduction is a quick and delicious tasty salad to enjoy when fresh tomatoes are at their peak!
Fresh heirloom tomatoes, olives, fresh herbs like basil and parsley combined with extra virgin olive oil and balsamic glaze make this elegant plate of deliciousness to serve as a side salad with any main dish!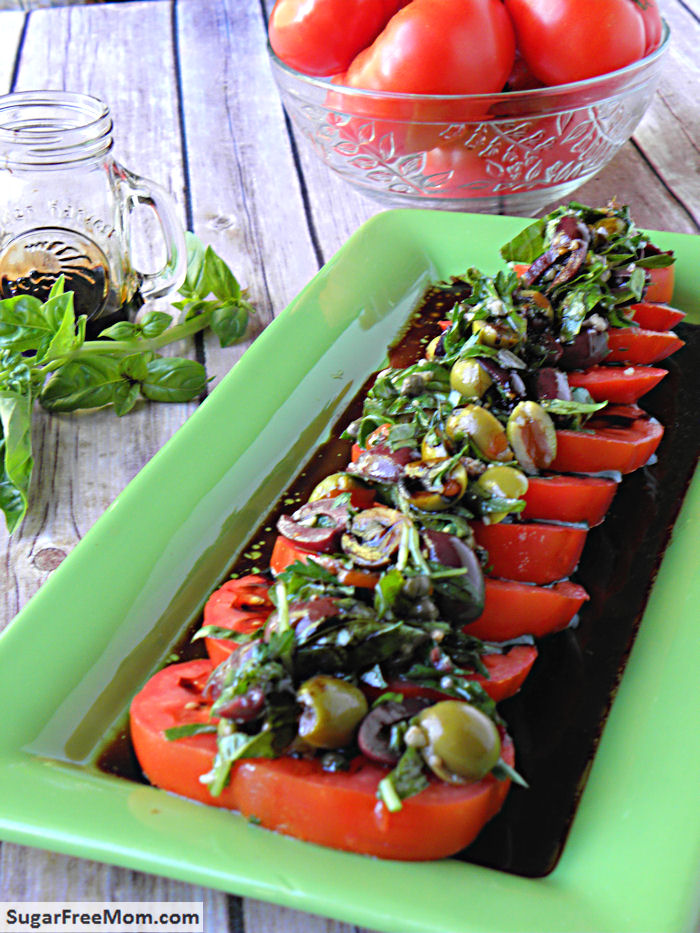 These Easy Crispy Salt and Vinegar Zucchini Chips are gluten-free, grain-free, keto and low-carb too! You can make them in a dehydrator, oven or air fryer!
These easy low-carb zucchini chips are a hit for any party! Salt and vinegar flavor and very few carbs so it's a guilt-free chip!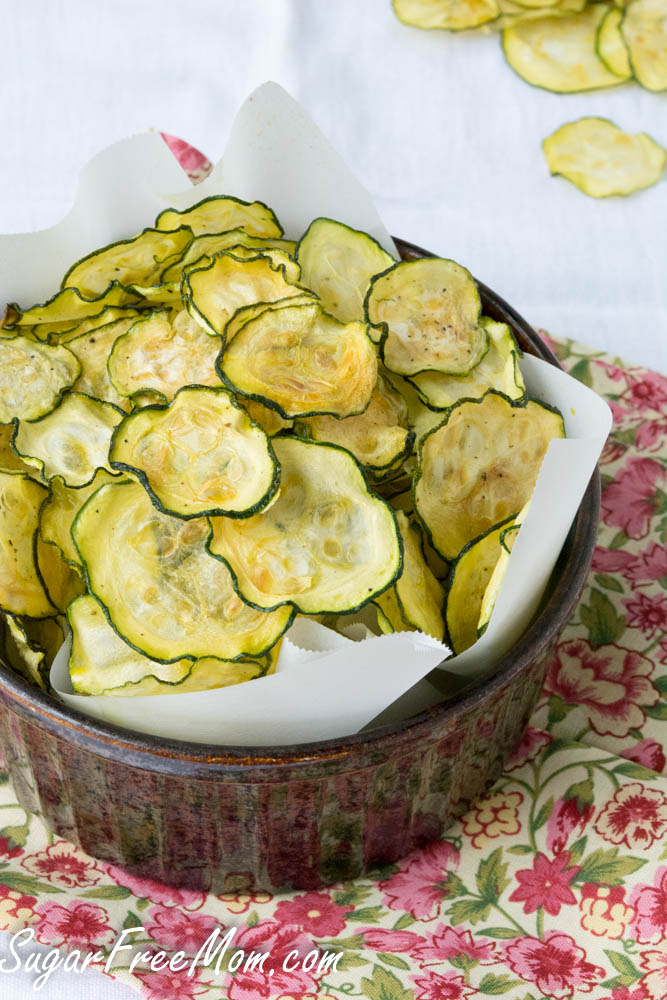 White Cheddar Cucumber Chips made at home in your dehydrator! The perfect healthier chip! Enjoy and indulge without the guilt!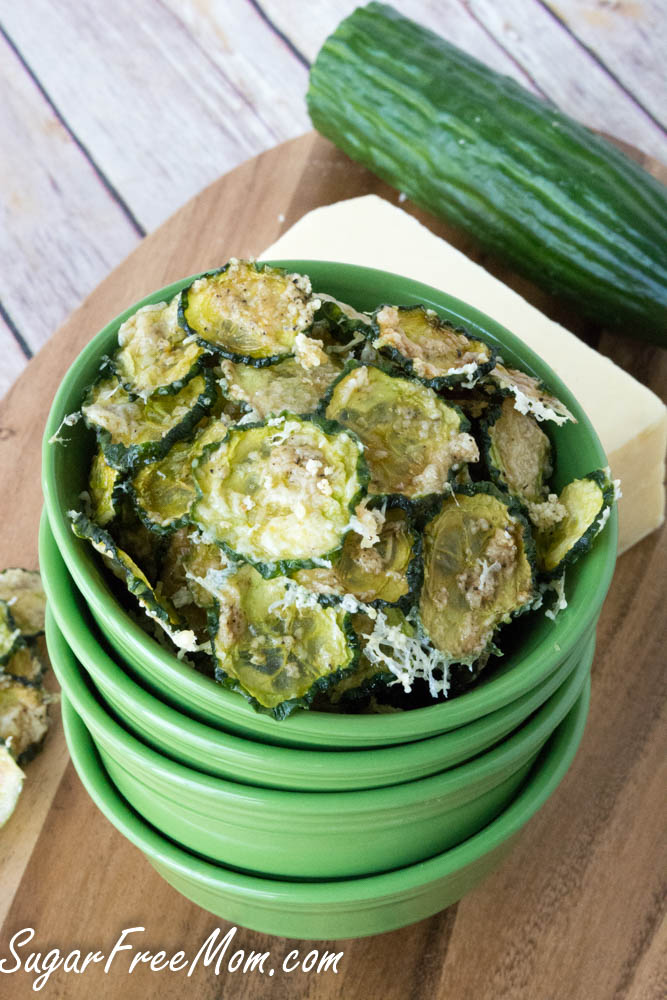 Sour Cream and Onion Cucumber Chips, light, low calorie, crispy, low-carb and incredibly tasty!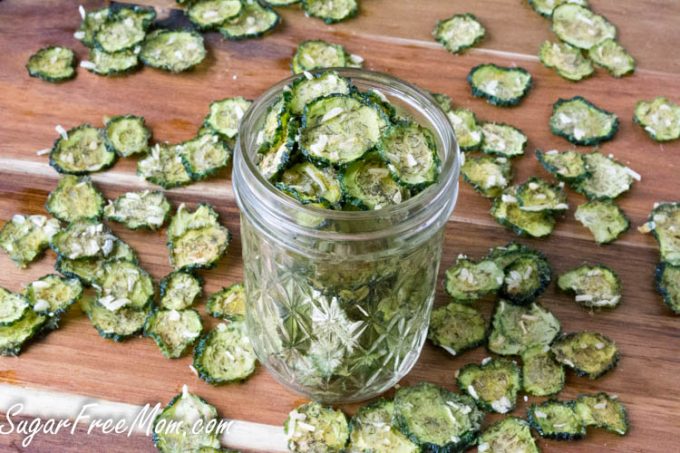 DESSERTS
Easy dessert ideas with many using fresh fruit in season!
This Low-Carb Fruit Pizza is Keto, Gluten-Free and Nut-Free, Almond flour free! Just 2 net carbs per serving or 4 total carbs.
This healthy fruit pizza with patriotic colors is really the most perfect summer dessert for all the summer parties but especially for a low carb 4th of July celebration!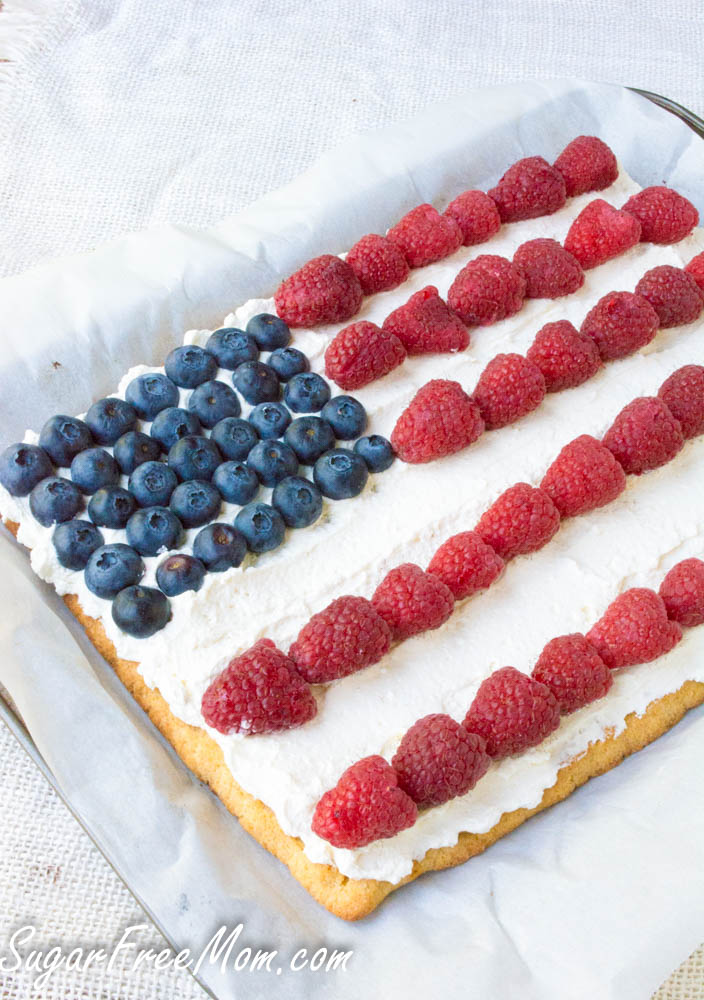 This easy, keto strawberry cheesecake pie is a frozen delight made sugar-free, nut-free, gluten-free and low-carb!
A keto frozen cheesecake pie is a cross between a creamy ice cream and a decadent cheesecake! It's the ultimate in keto dessert!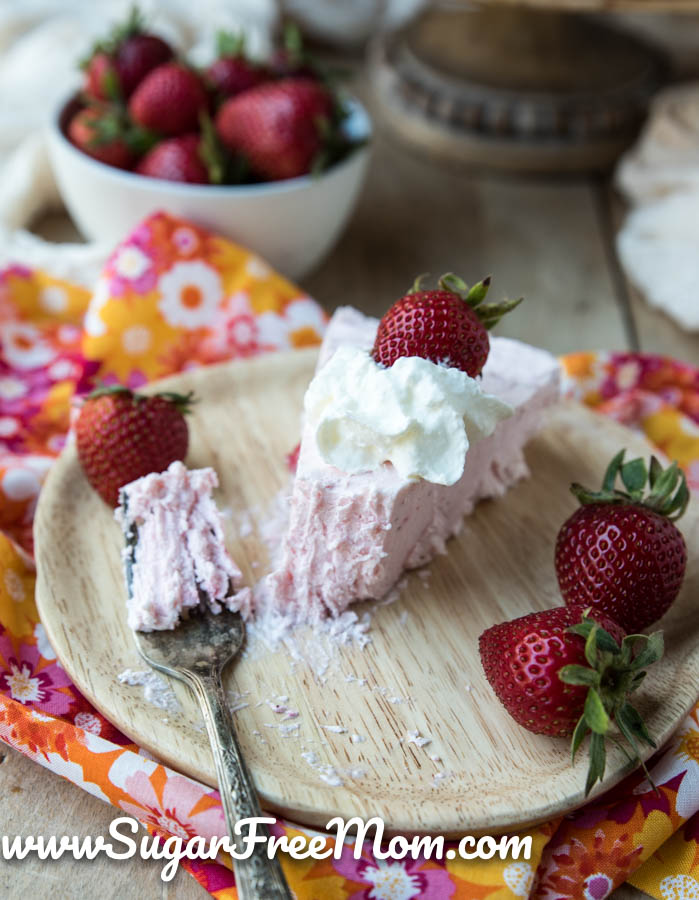 Chocolate Pots De Creme is made low-carb, gluten-free and without added sugar! Perfect for summer entertaining made easily in Mason Jars! Topped with fresh berries and you're done!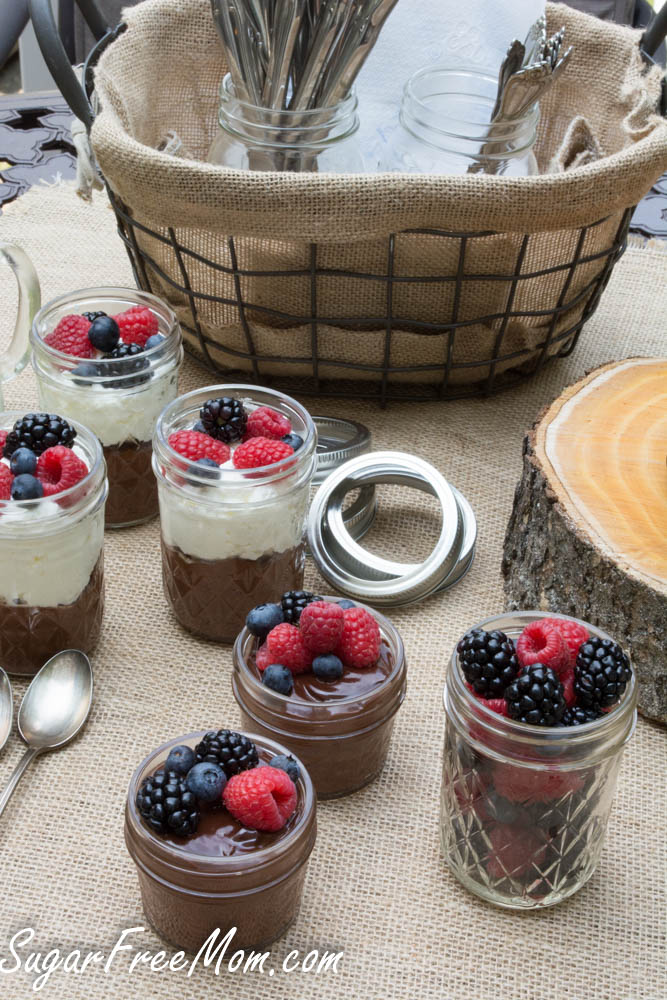 This tangy Sugar-Free Keto Lemon Curd is layered between creamy Mascarpone cheese with optional blueberries, making these quick and easy keto lemon curd parfaits! Just 5 net carbs per serving!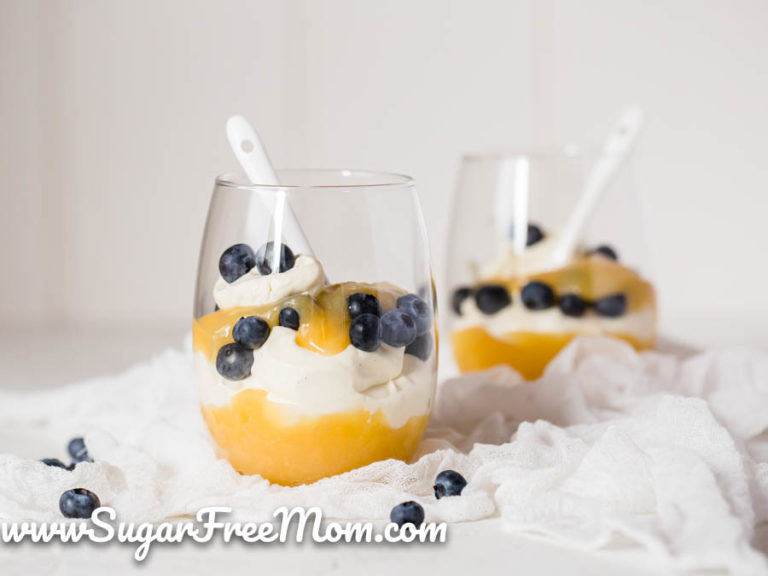 Here's a beautiful Low Carb 4th of July recipe! Independence day is a wonderful celebration in the United States and the way we celebrate with friends and family is always with patriotic desserts!
Red, white and blue desserts that are not only low-carb, and keto, but delicious, easy recipes for your summer BBQs!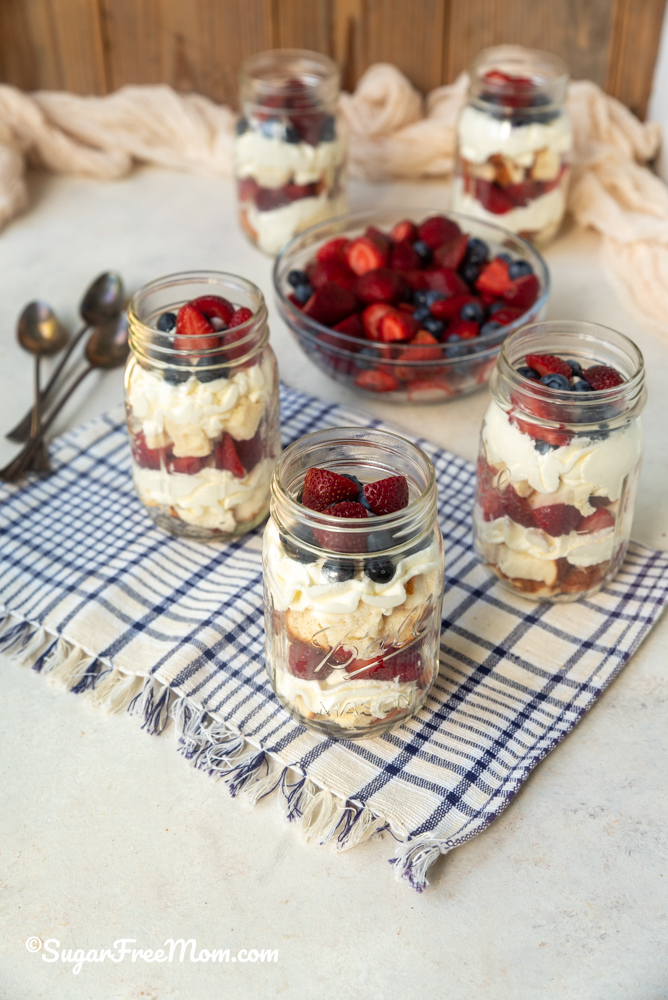 This creamy Watermelon Mousse is made without sugar, low-carb, and perfect for hot summer afternoons!
Just 4 ingredients and no cooking required for this creamy mousse! Using fresh in-season watermelon.
Beautiful Sugar-Free Coconut Pudding presented in mason jars for a perfectly portioned keto, low-carb, paleo dessert!
Perfect to make it ahead and store in the fridge for whenever one of the kids asks for a snack. It's sugar-free pudding! It's dairy-free, it's low-carb and it's super easy!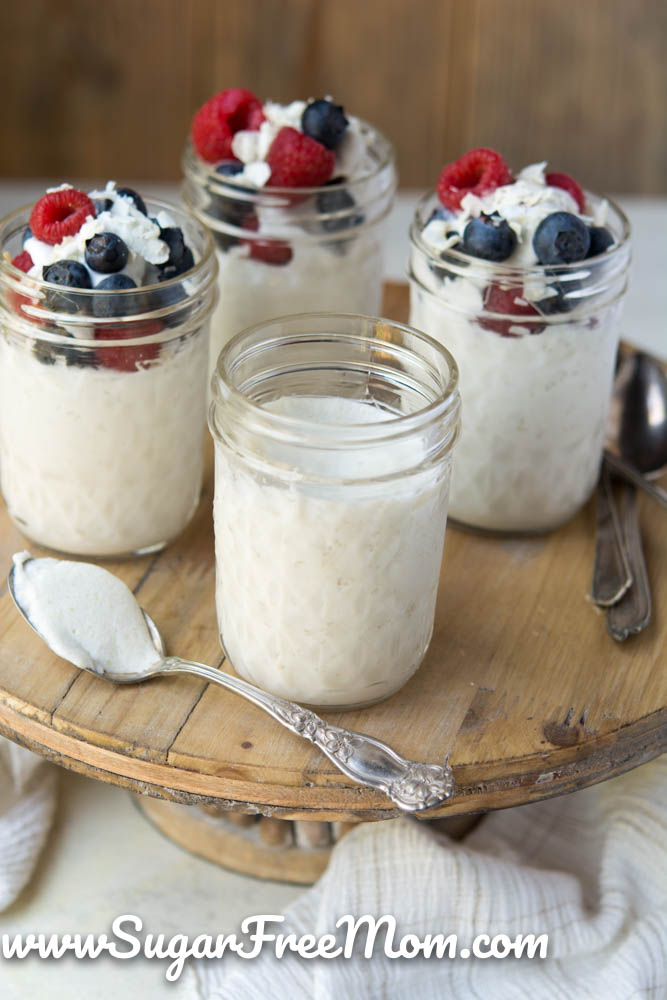 This Luscious, Creamy, No-Bake Fresh Strawberry Cream Pie is Keto, Gluten-Free, Grain-Free, low-carb and even nut-free too!
It's mouthwatering layers of crunchy crust, smooth sweet mousse, perfectly ripe strawberries and sweet sugar-free vanilla whipped cream!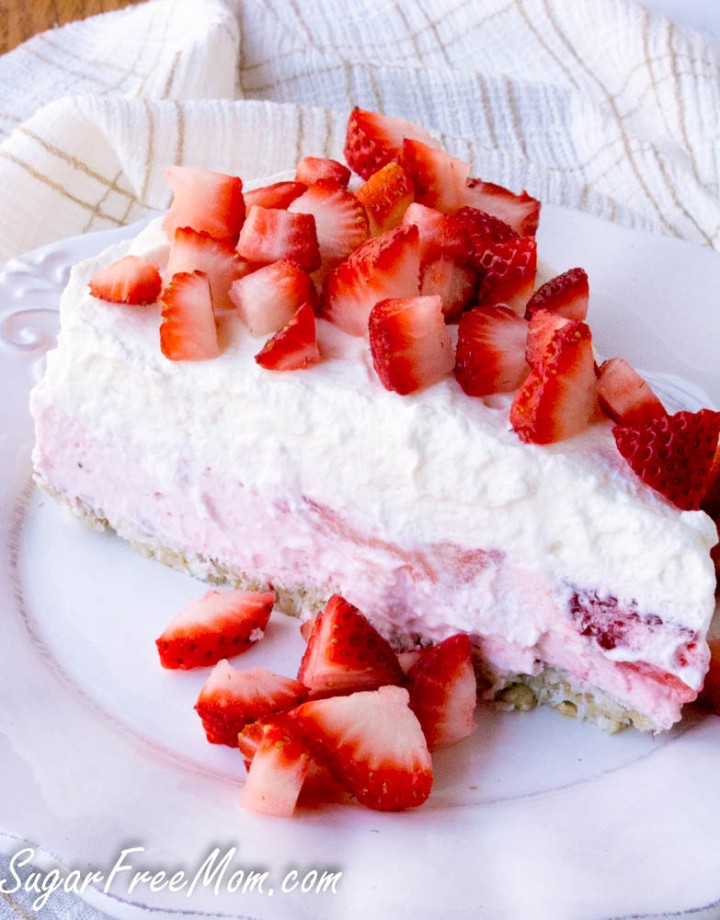 These Creamy Lemony Cheesecake truffles are a No-Bake dessert that is not only sugar-free, but keto, gluten-free, grain-free and nut-free too!
Are you a lover of lemon or cheesecake? Either one will do as this combines the best of both. The added coconut cream gives it just a hint of coconut. It's simple and tasty and very refreshing
If you're looking for a super easy, these Keto No-Bake Strawberry Cheesecake Jars are a must make.
We start with an easy buttery, almond crumb at the base of the jar, then top with a 2-minute cream cheese filling and a speedy sugar-free strawberry jam. These cheesecake jars are ready in just 15 minutes and most likely will be eaten in a fraction of the time!
This easy Air Fryer recipe for Sugar-Free Lemon Slice and Bake Cookies is perfect for when you just want a small batch of cookies.
It's made gluten-free, and nut-free without almond flour. Oven directions are also provided. Just 1 gram net carbs per cookie!
These sugar-free cookies can also easily be made dairy-free with the swap of butter!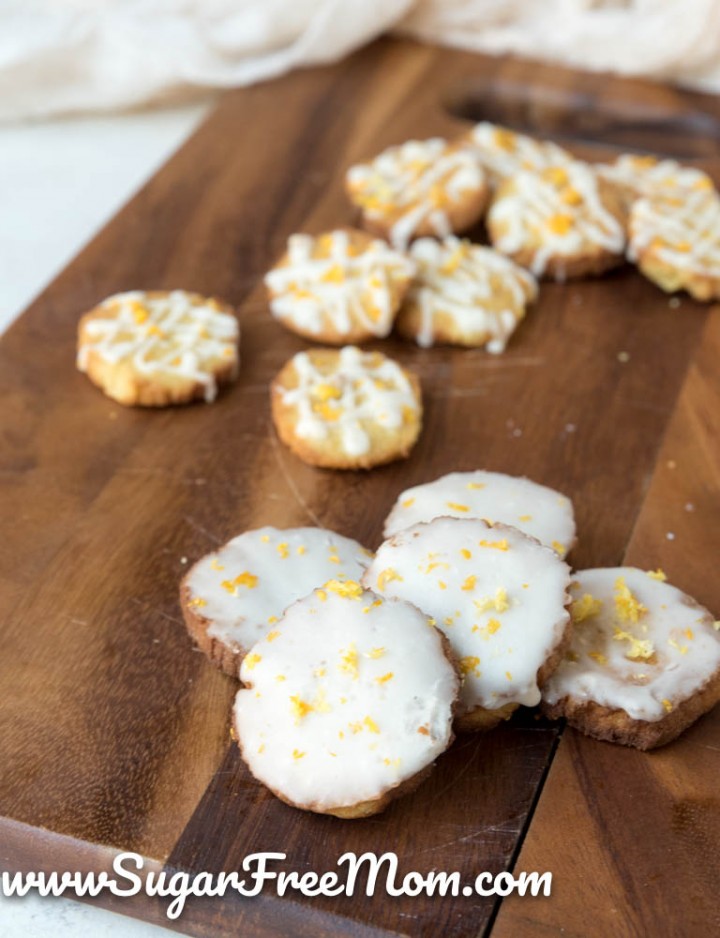 This delicious no-bake keto cheesecake recipe is very quick and easy to make as it doesn't require a water bath or special springform pan.
It also has a buttery almond flour crust, (nut-free option included), which is also no-bake. Just 6 g net carbs.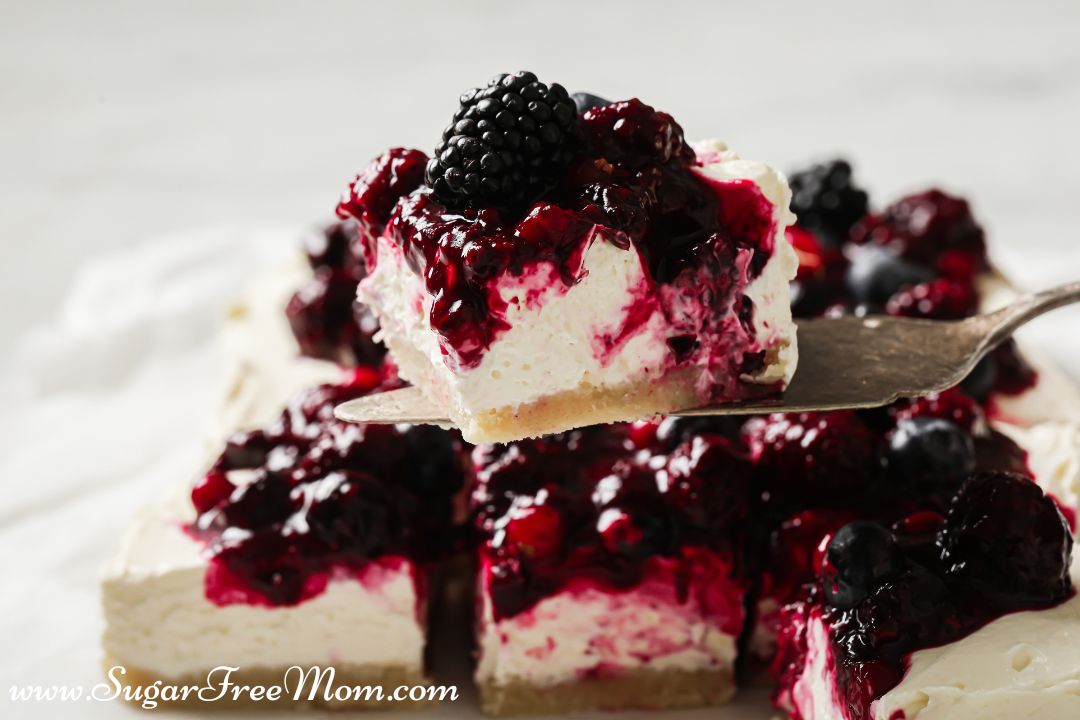 Sugar-Free Key Lime Pie Bars require no baking and are keto, low-carb, gluten-free and tree nut free!
Easy and fabulous summer dessert! A little bit of tartness, a smidge of sweetness, a crumbly light crust and all made keto, sugar-free making these key lime pie bars one of a kind!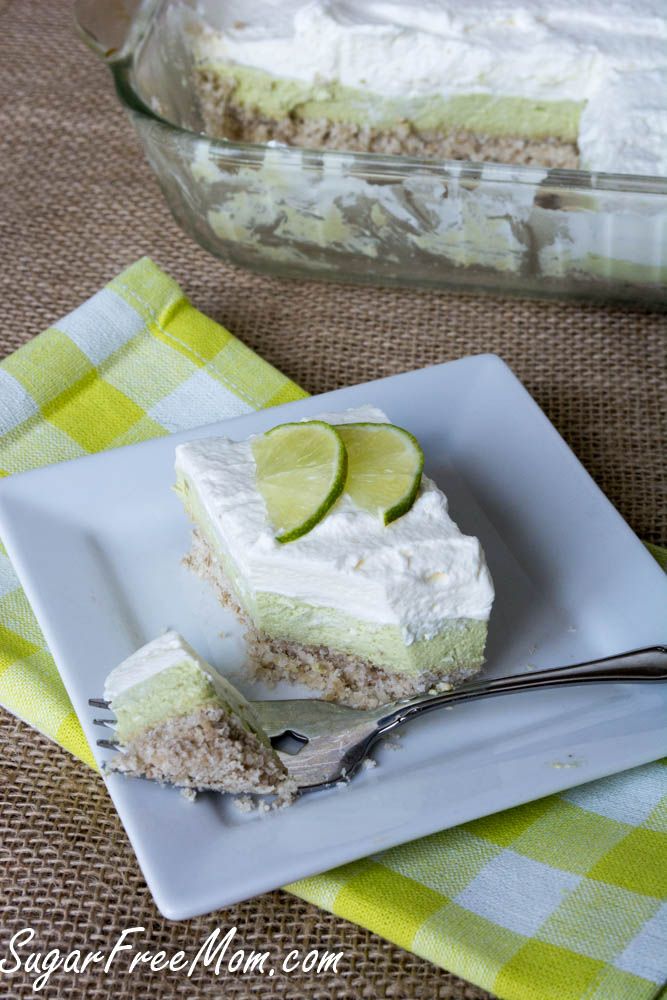 This Sugar-Free Lemon Cheesecake Mousse is keto, low-carb, and an elegant dessert for a weeknight treat or to serve to company!
With only needing 5 ingredients to make this creamy dessert and it comes out looking like a million bucks and tastes like it too, it's a win win.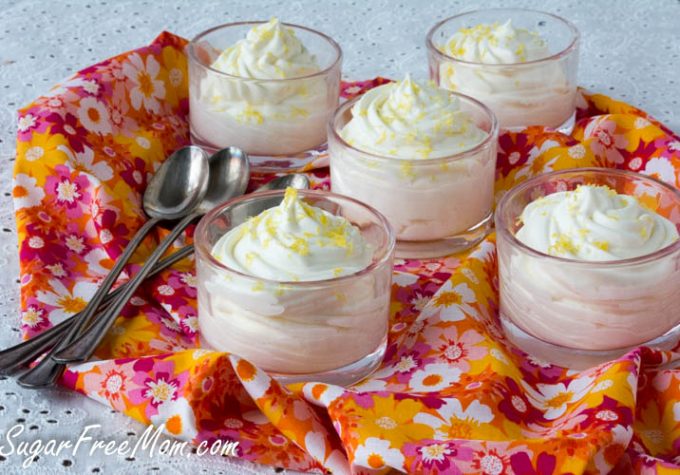 This gorgeous Keto Strawberry Shortcake Cake is low-carb, gluten-free, sugar-free and even nut free!
It's a wonderful dessert in the summer months when fresh strawberries are in season.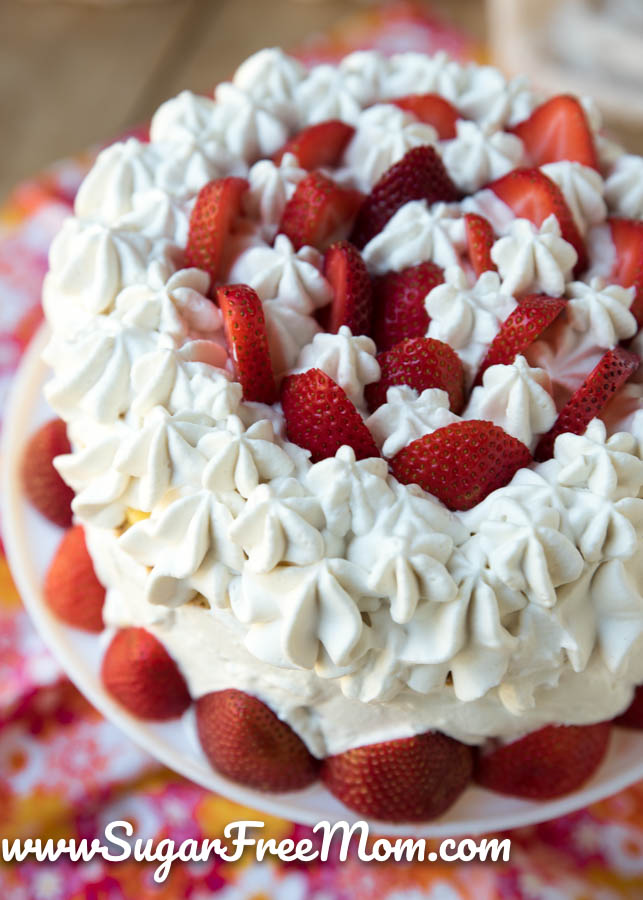 Sugar-Free, Keto, Low-Carb Blueberry Cheesecake bars are a creamy, easy, no-bake dessert with 5 net carbs per serving!
The cheesecake crust is made from almond crumb and melted butter to create a super simple, buttery, almond flour crust and the filling is a lemony cream cheese topped with sugar-free simple blueberry swirl, which add intense bursts of fruity flavor.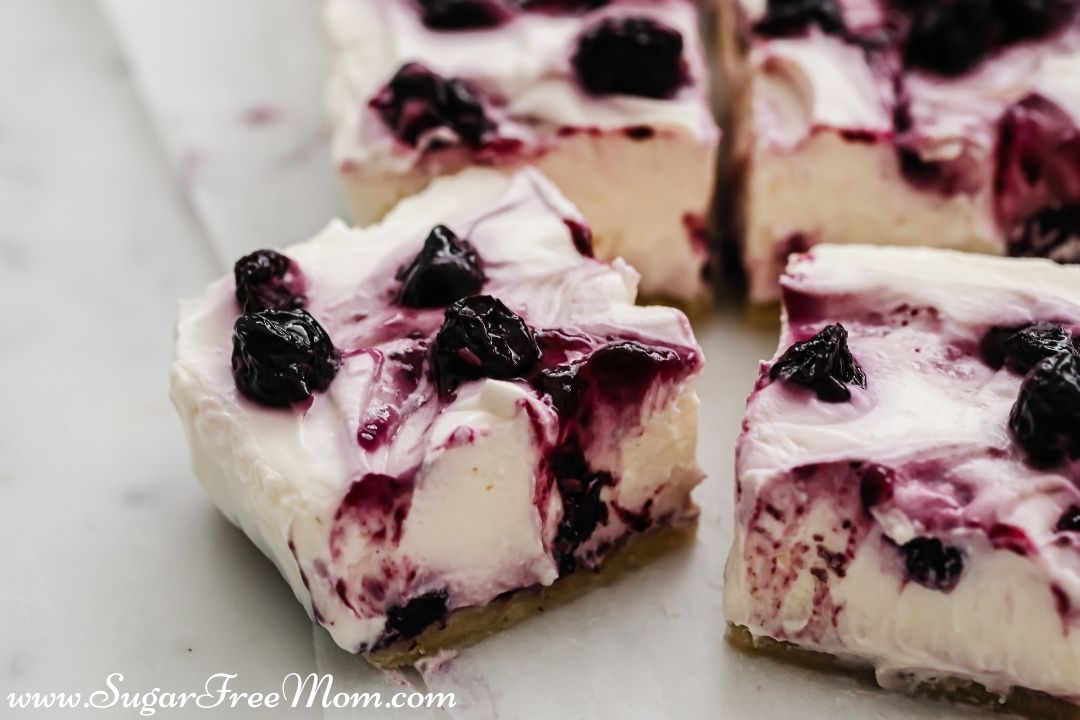 This Beautiful Sugar-Free Lemon Cream Pie is a low-carb, gluten-free and keto sensation that even carb loving family and friends will enjoy!
Lemon lovers will adore this scrumptious pie! With a fabulous, flaky crust that is also low-carb and grain-free, even if you're not quite into lemon you might just find yourself needing to try a piece!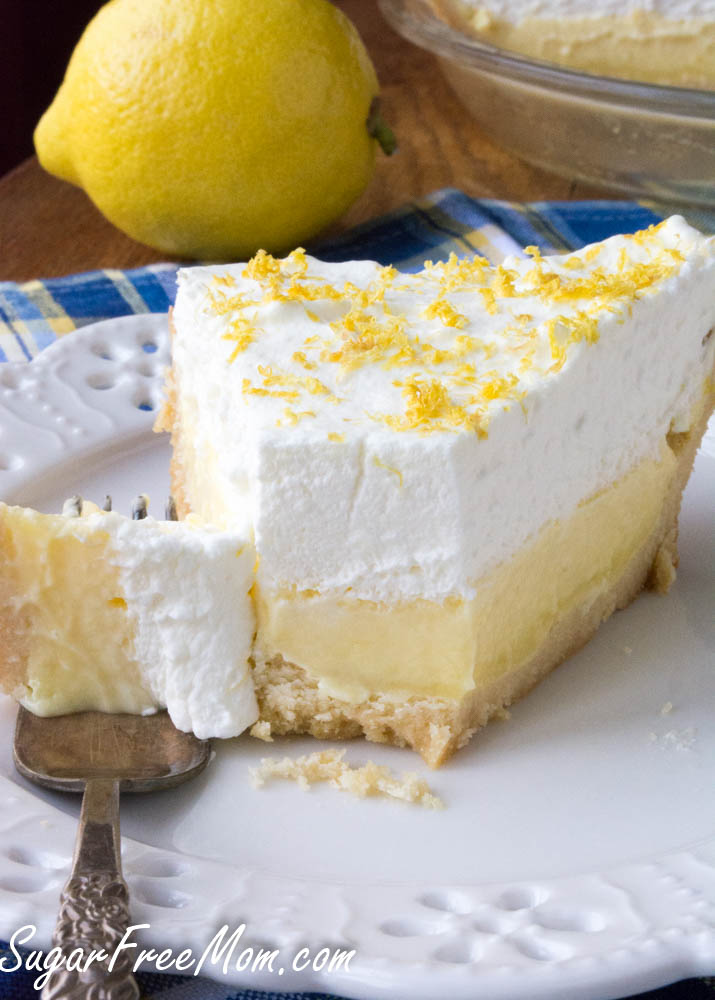 This Amazingly Light and Airy Keto Angel Food Cake recipe is made without any keto flours, less than 70 calories and has just 1 total carbs per serving!
This is the BEST Strawberry Flavored Low-Carb Angel Food Cake and the most perfect summer dessert for your summer July party!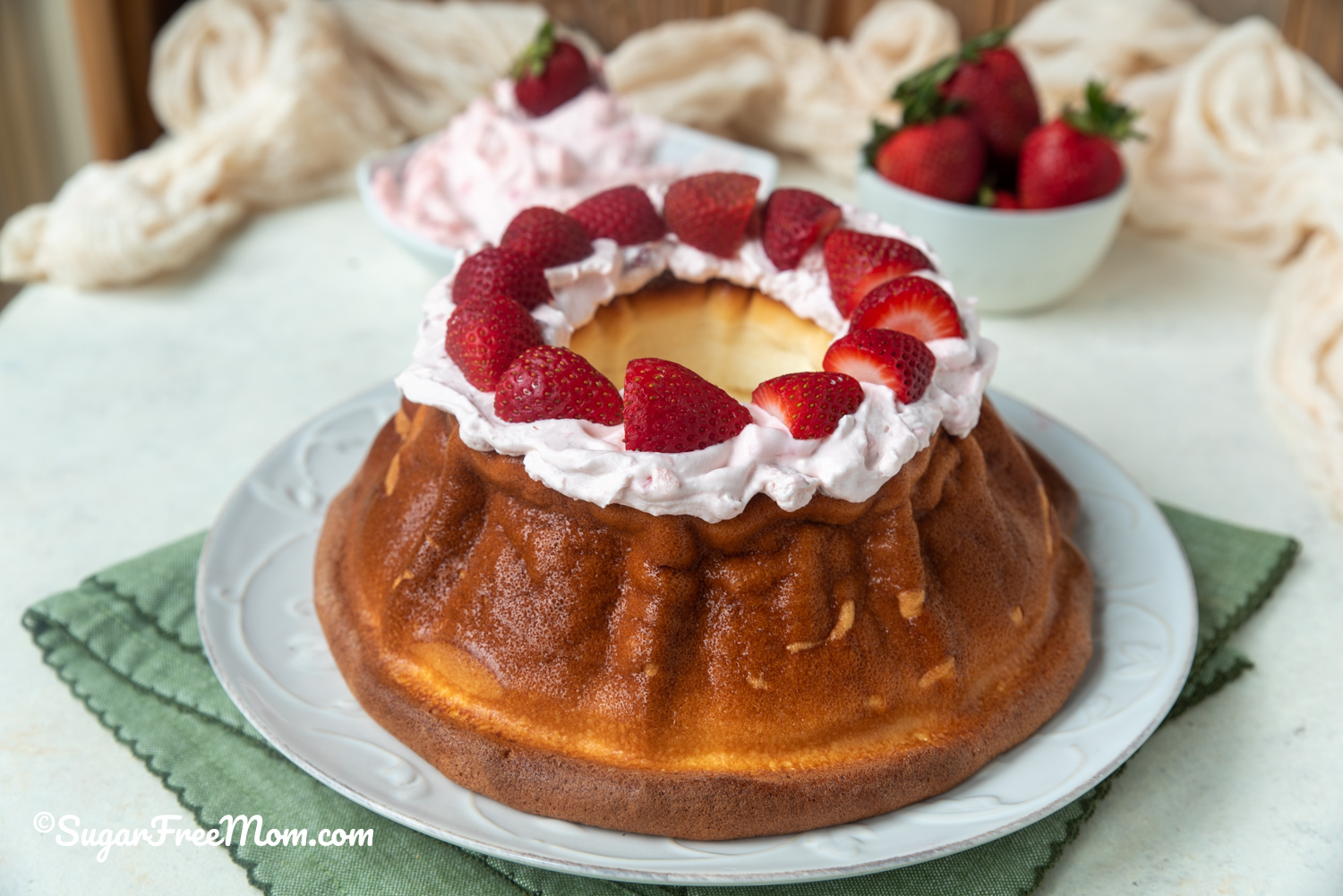 This Easy No-Bake Lemon Cheesecake recipe is ready in minutes with just a few simple ingredients and just 4 g net carbs per jar!
Perfect no-bake dessert for anyone on a keto diet, low-carb diet and/or sugar-free diet.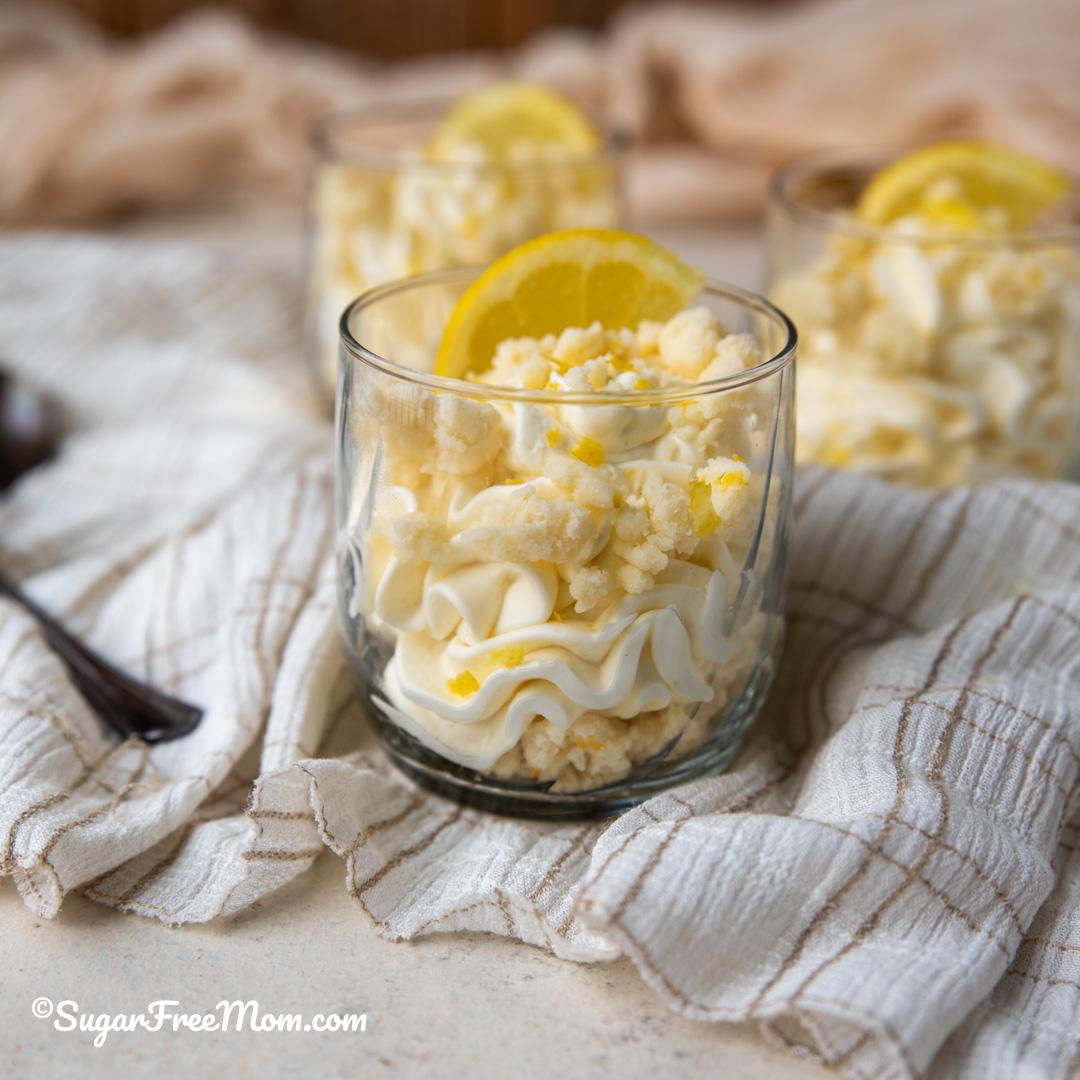 These are the BEST CHEWY LOW-CARB KETO Sugar-Free Chocolate Chip Cookie you will ever need or want!
Finger foods like cookies are the best things for warm weather parties!