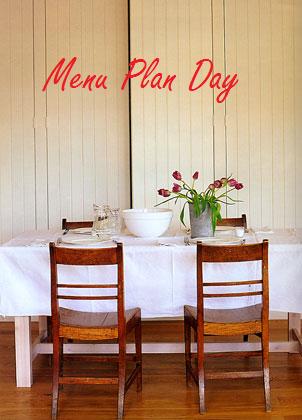 Happy Sunday to you!
We will be heading out to go camping next weekend so last week I had planned to make ahead some meals for easier cooking. Didn't get to it all so I will continue to finish up this week.
Here's the plan at out house this week.
Breakfasts
scrambled eggs and turkey bacon, watermelon
Baked Fruity Quinoa- recipe coming this week
cereal, blueberries-2x
Dinners
Parmesan Tilapia, brown rice, sauteed spinach with cheese
Coconut Curry Chicken, brown rice, broccoli, salad
Spiced Rubbed Pork Tenderloin, Mango Salsa, Baked Potato "chips", green beans for kids, Spiced Cabbage & Onions for us
left overs
Chicken Cacciatorre, brown rice pasta, asparagus with lemon butter
picking up take out before arrival at campsite
Did you miss some past weekly menu plans? Here they are!
Now for some EYE CANDY from PINTEREST!!!