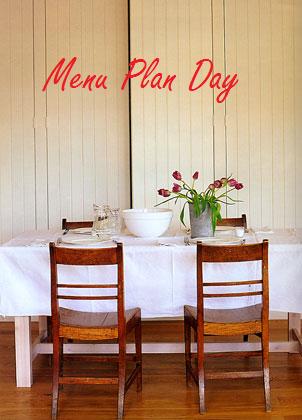 Good Morning! Did you switch your clocks an hour ahead last night before you went to bed? Daylight Savings is tough when you lose an hour and even harder when you've not slept well. 🙁
But the day must go on whether I'm ready for it or not. Maybe I'll be able to sneak in a little nap this afternoon. Here's to making the best of the day on little sleep!
The week ahead is looking pretty easy this week, not a lot of extra activity besides the usual kid stuff we do. I hope you enjoy your Sunday and get to relax and even take a nap if you want to. Lucky for me today I don't have to do any cooking. My boys helped at a scout function last night and took home lots of yummy stuff. Sauce, meatballs, etc so they can munch on that and I will nap. 🙂
Happy Day to you!
Breakfasts
Quinoa sesame bars-recipe coming soon
cereal, fruit-2x
Dinners
Tomorrow I will be turning in pics and stats to begin on Tuesday with the March FitFluuential DietBet. I've been struggling with 5 pounds for a lonnnnnnggg time and think this will be great motivation to really be disciplined to get it off. 4 weeks to lose 4% body weight is very realistic and the fact the money pot is almost $5000 is not too shabby! You still have time to join in if you'd like some motivation as well and the group support that goes with it! You can read more about it here, Join SFM in the March DietBet!